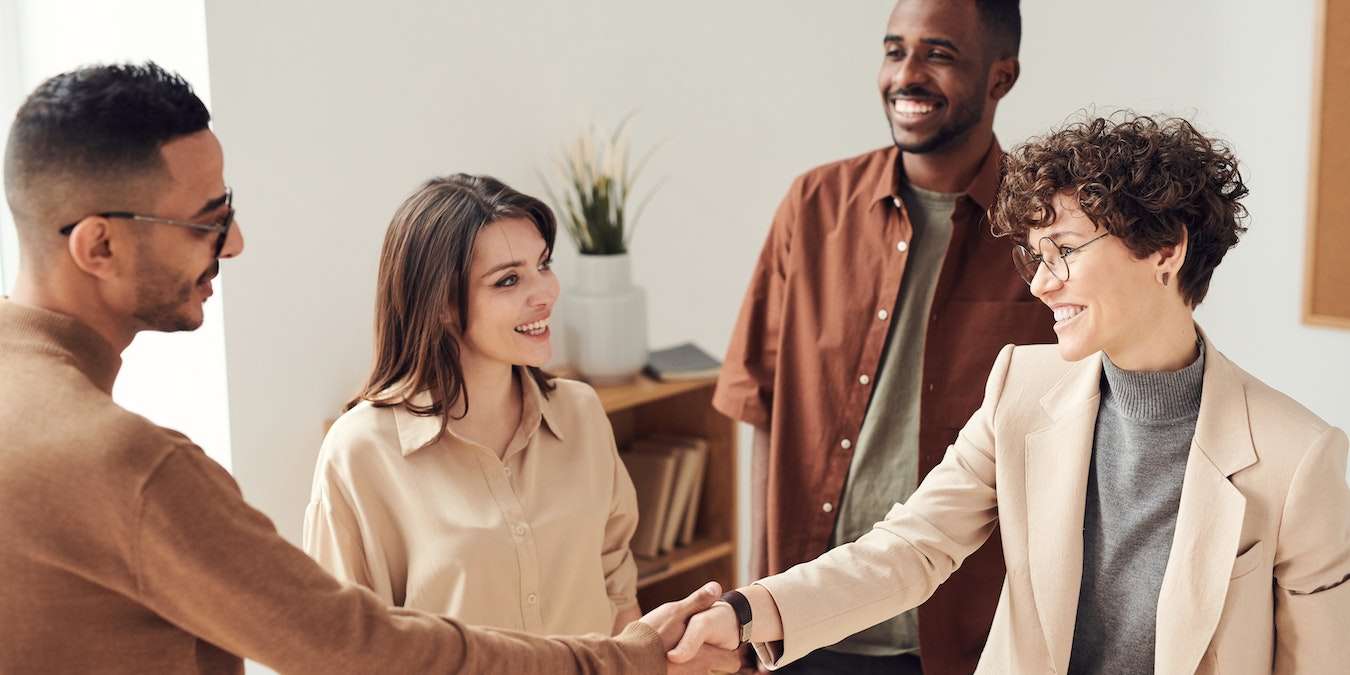 Hard work is essential, as is solid interview etiquette. However, sometimes it's not what you know but who you know that opens doors for the future. Experts found that over two-thirds of people land jobs thanks to a connection they have. Therefore, networking is a critical skill for any young professional looking to make big career moves.
Although it's a nice benefit, networking won't just land you jobs. There are many more benefits to professional networking than most young adults realize.
1. People Notice You
When you invest the time in establishing connections with people in your industry or community, it shows. People recognize you based on events you've attended or mutual connections you share. The more people notice you, the more likely you will end up in the "in crowd" with established colleagues and peers.
This same principle applies to virtual networking as well. Sites like LinkedIn show individuals what mutual connections they share. If you apply for a job somewhere and a colleague you met at a networking event knows the hiring manager, they can view your profile or ask your shared connection about your work ethic.
2. Your Creative Intellect Improves
When you network, you build lasting connections with people. You can use these connections to discuss shifts in your industry, get insight on handling a new project, or pick their brain about the best career moves you can make. Regardless of the specifics of the conversation, talking to other professionals helps you become a more forward thinker because it boosts your creative intelligence and helps you become more well-rounded.
3. You Build Self-Confidence
Networking doesn't just open doors for future job opportunities, it also helps with self-improvement. The more you talk to people and make connections, the more comfortable you'll feel talking about yourself to an audience. This builds your self-confidence and self-esteem as you see yourself in a more positive and capable light.
When you build your self-confidence, you'll find it easier to participate in interviews. You also won't be afraid to discuss raises, work-life balance, or shifts in responsibilities with your boss. All of this benefits your long-term personal and professional goals.
4. Your Network Can Offer Career Advice
Who is the best person to go to when you're unsure how to deal with a new supervisor or decide between two job offers? Well, people in your network can help you with this in many cases because they've likely dealt with the same thing. If you have older professionals in your network, they will have all sorts of career advice they are willing to share. So, take advantage and ask them for their opinions.
5. Connections Can Help You
Older professionals often love helping young people establish themselves. They find it flattering when you ask for advice or help, and they can usually either help you directly or will "know a guy" who can.
6. Networks Boost Your Brand
As you network, you'll likely attend social events outside of working hours with colleagues and other professionals in your area. These events help you connect with people and show them all the sides of you they may not see on LinkedIn or by email interactions. In fact, networking can help you boost your personal brand and help you try to stand out among the crowd.
7. You Build Lasting Relationships
Although there are many benefits to building up your professional network, the biggest benefit is the lasting relationships you'll build with these people. Many people stay in touch with former colleagues or like-minded professionals for the duration of their career, even when they no longer work directly together. These lasting relationships can help you many times, in both small and large ways. Besides, who doesn't enjoy maintaining friendships with people?
It's critical for young professionals to master the art of professional networking. Networking offers many benefits, not to mention it helps you make more friends. So, what are you waiting for? It's time to get out there, shake hands, and connect with others just like you (and some who are different).
Image credit: Pexels
Subscribe to our newsletter!
Get the best of ModernRatio delivered right to your inbox!