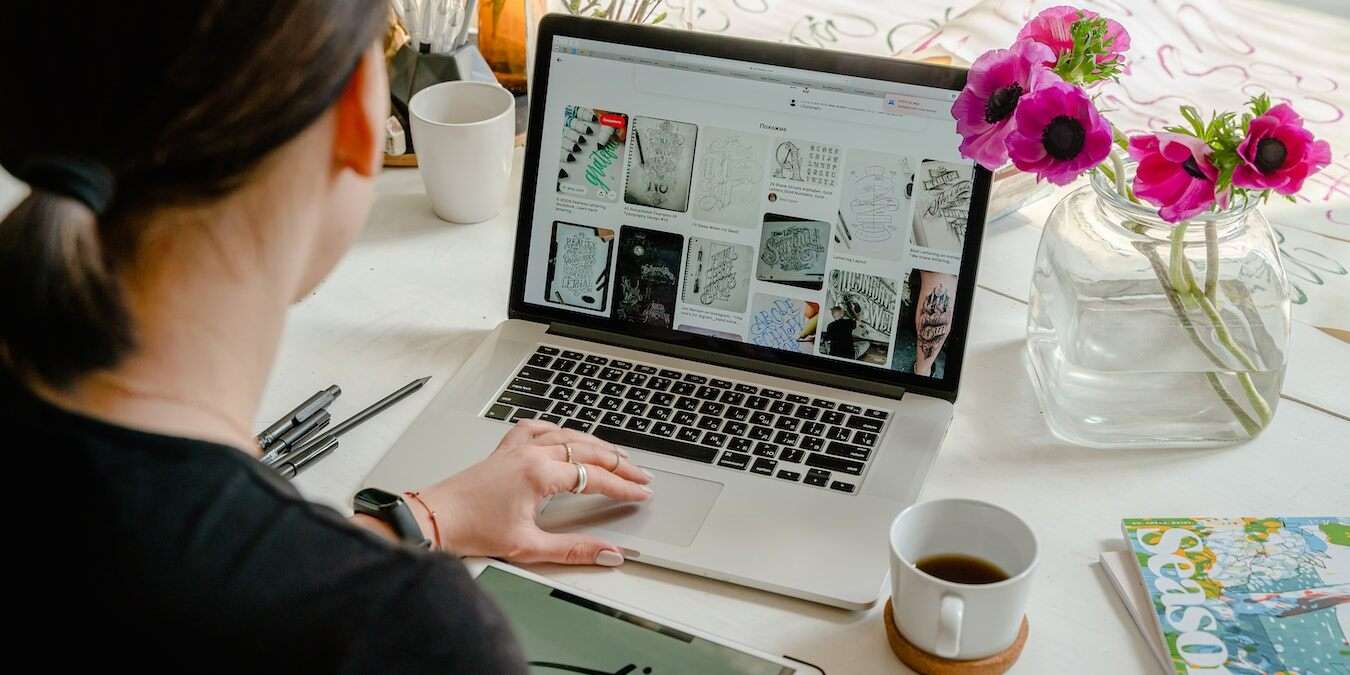 Let's face it: sometimes it's hard to stay on-task during the work day. Even with all the productivity hacks in the world, you may find that simple things like email, list-making, or communicating with coworkers slows you down. The good news is that all of these common issues that interfere with your work are avoidable. All you need are some of these top-recommended productivity tools made for modern workers like you.
Great for Automation: Zapier
The automation tool Zapier integrates with over 4,000 apps, making automating all work-related tasks easier than ever. The automation scheduling works on a trigger-response system, meaning that performing one task (i.e., publishing a blog post) can trigger an entire series of other tasks (posting to social media, sending emails to subscribers, etc.). Whether you work in IT, sales, marketing, or another semi-related field, Zapier can really help save you time through task automation.
Best To-Do App: Todoist
Todoist is an excellent app for those who need help transforming their paper to-do list into something with actionable tasks that can fall in line with your time management goals. Within the app, you can add tasks and arrange them by priority or deadlines. What's more, you can use the tool to collaborate with your colleagues, roommates, or friends so that everyone can easily access the list and work together.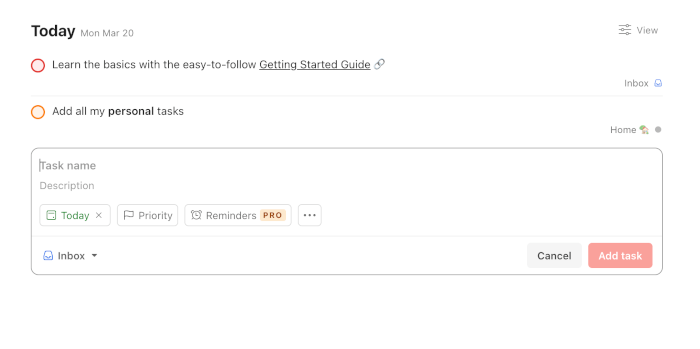 Todoist is great for people who must keep a running to-do list but frequently lose their paper lists. It's also helpful for anyone who wants to access their list anytime from their smartphone or anyone who needs to delegate tasks to others.
Ideal for Scheduling: Calendly
Do you struggle to juggle meetings and scheduling calls into your day? If so, Calendly can help boost your productivity and make scheduling everything into the day much easier.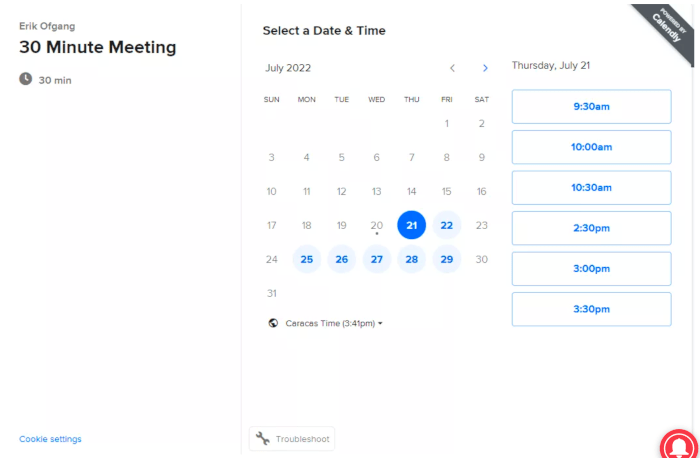 With this app, you program everything in, then receive a shareable link you can send out to allow people to schedule time with you based on the free blocks available in your schedule. You can integrate it with other calendar apps (like Google Calendar) and even embed it into your website so people can schedule time with you directly. This eliminates needless back-and-forth emails or whole conversations to schedule/reschedule a 30-minute meeting.
Great for Time Tracking: Toggl
Sometimes you just need a simple time-tracking app to see what you spend time on daily. With Toggl, you can break down your time into separate tasks, companies, or other data you need. Then, you can use reports to view how you're spending your time and make adjustments. Whether you're a freelancer or a full-time employee who needs to review how much time specific tasks take, this tool will be the best fit for you.
Best for Communication: Slack
Communicating with your colleagues or clients is essential, especially as more people than ever work remotely. With Slack, you can communicate in real-time and replace several other tools to keep all of your discussions in one place.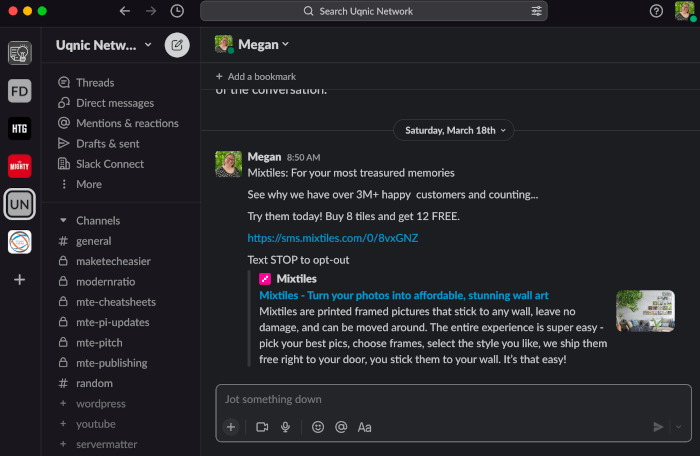 Slack isn't just another instant messaging system, either. It also allows file sharing, video conferencing, separate channels for different types of work, and integration with over 2,400 common workplace apps to make collaboration more manageable than ever. Slack can easily replace email, Zoom, and other tools by becoming your one-stop spot for communication-related things.
Ideal for Collaboration: Notion
If you're looking for the perfect combination of Google Docs and a project management tool, then you'll want to check out Notion. This productivity tool lets you keep your documents and other written work (wikis, projects, notes) in a single space.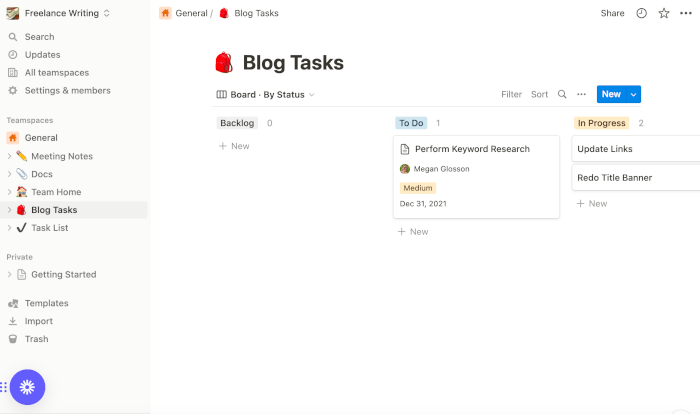 Anyone with access to your workspace can pop into the files, perform work or make suggestions, and leave commentary for others. What's more, you can create workflows, designate tasks, and schedule deadlines. Some people say Notion can replace a dozen apps and exponentially increase productivity.
Great for How-To Lists: Scribe
Scribe is a nifty tool that helps you turn any process into an easy-to-follow, step-by-step guide. With these guides, any team member can quickly learn how to perform tasks another person typically does. It also saves time and energy since no one has to manually document exactly how they perform the task. With Scribe, training sessions and missed work due to people being out sick become a thing of the past.
Best for Email Organization: Clean Email
Do you spend entirely too much time sorting messages from your inbox, deleting junk mail, and just reading emails that can probably wait until later? Well, Clean Email is the answer to your email issues! With this handy little app, you can set up inbox automation, unsubscribe from junk emails automatically, and apply a single action to entire groups of messages. It's a great way to reach inbox zero or just keep the clutter out.
Ideal for Screencasting: Loom
Loom is a video and screencasting tool to record your computer screen and yourself in real-time. It can record everything from presentations to walk-through tutorials (and more). Then, once the recording is complete, you can share the video with an easy-access link, and viewers can leave comments or ask questions.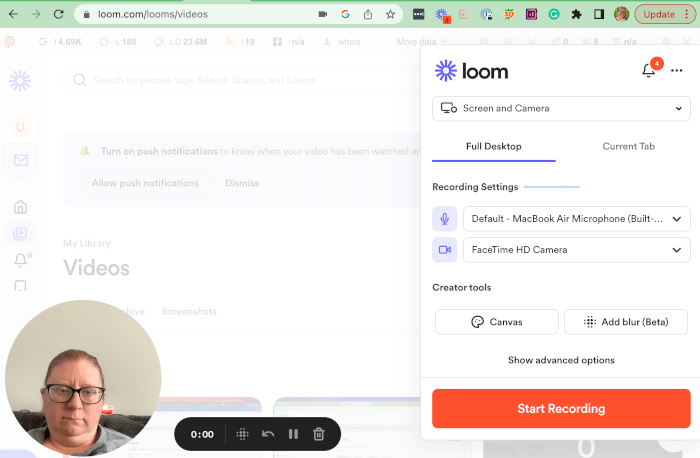 Loom can help elevate your productivity in multiple ways. If you need to share information with multiple people but can't carve out the time for a video conference, it's a great way to make and distribute a recording. It's also an excellent way to create training videos for new staff members and offer presentations that people can watch independently.
It's Time to Get Productive
There are hundreds of productivity tools on the market these days. However, not all offer the same benefits as the ones listed here. By utilizing even just a few of these helpful apps, you can speed up your processes and work more efficiently, leaving you more time to enjoy what you love.
Now that you've got some tools to help you out, it may be time to consider other productivity hacks, like time blocking, habit stacking, or muting apps during the work day.
Image credit: Pexels. All screenshots by Megan Glosson.
Subscribe to our newsletter!
Get the best of ModernRatio delivered right to your inbox!