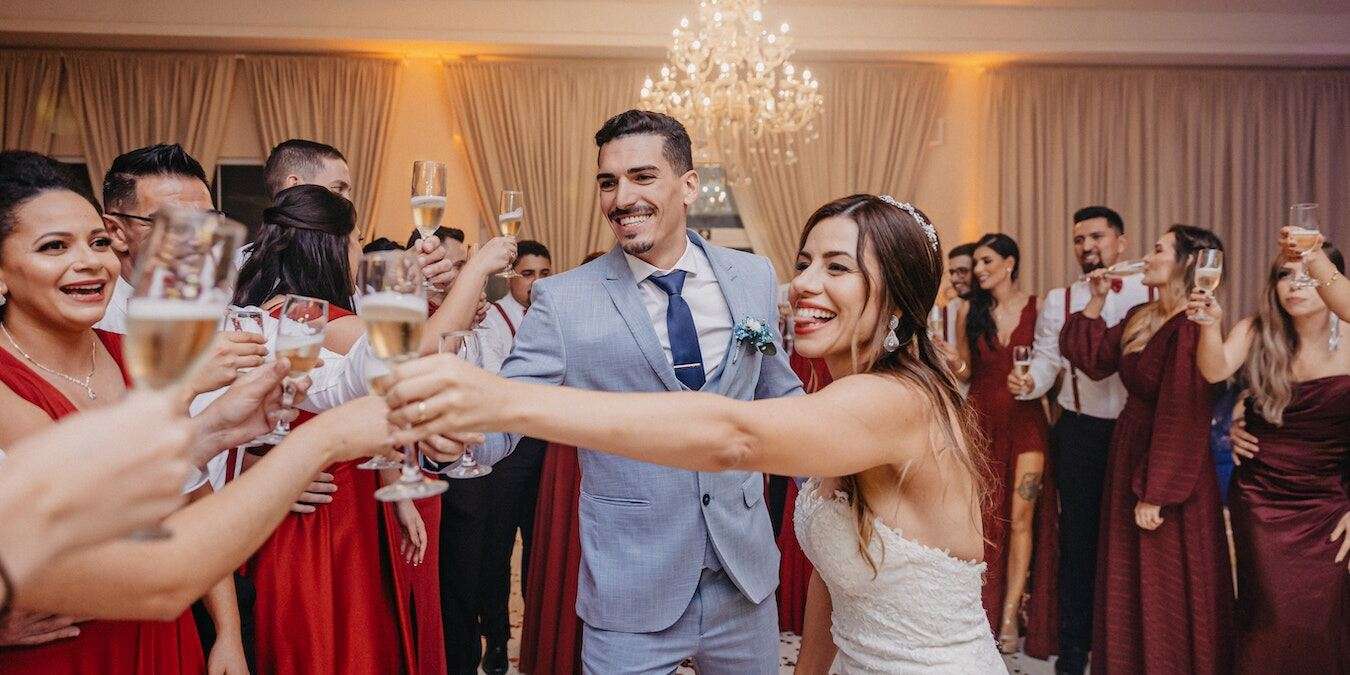 Weddings are a wonderful occasion that celebrates unconditional love between two people. As a wedding guest, you get to witness the union of these two souls. Because most weddings are formal and auspicious events, you must be mindful of your behavior and adhere to proper wedding etiquette throughout the event. By following these simple guidelines, you can ensure that you positively contribute to the couple's special day.
1. RSVP Correctly and On Time
RSVPing is one of the most crucial aspects of being a considerate wedding guest. When you receive an invitation, respond promptly. RSVP by the date indicated on the invitation, even if you can't attend. This allows the couple to plan the event and make necessary arrangements without any last-minute surprises.
2. Follow the Wedding Dress Code
Respecting the dress code the couple of honor has established shows your respect for the importance of their big day. Most invitations include information about the dress code. Whether it's formal, semi-formal, black-tie, or smart casual, make sure to dress appropriately. If unsure about the dress code, don't hesitate to ask the hosts for clarification.
3. Bring a Gift
While bringing a gift is not mandatory, it is a kind gesture to express your love and well-wishes for the newlyweds. Check the couple's wedding registry for gift ideas, or opt for a thoughtful, personalized present. If the couple has requested no gifts, respect their wishes and consider a heartfelt card instead.
4. Arrive Early
No one wants to be the person running in just as the bride walks down the aisle, or worse, the nuptials have started. Therefore, you should arrive early to catch up with family and friends, find your seat, and avoid interrupting the ceremony. Standard wedding etiquette dictates you should plan to arrive at the ceremony venue approximately 30 minutes before the start time listed on your invitation.
5. Attend the Ceremony and Reception
Unless your invitation specifies otherwise, most couples expect you to attend both the ceremony and the wedding reception. Being invited to share in the bride and groom's special day is a privilege, and being present for the entire celebration is a thoughtful gesture. Besides, most wedding receptions are a lot of fun, so you don't want to miss out.
6. Follow the Seating Chart
Most wedding receptions have seating arrangements to ensure a smooth flow of events and to accommodate all guests comfortably. Honor the seating chart and sit in your assigned seat. Only move place cards or change seats with the guidance of the hosts.
7. Socialize with Other Guests
A wedding is an opportunity to connect with friends, family, and acquaintances. Be friendly and engage in conversations with other guests. If you're attending the wedding alone, don't hesitate to introduce yourself and make new friends., but avoid common conversational mistakes.
8. Put Away Phones and Other Technology
During the ceremony, remember to silence and put away your phone and other devices. Avoid taking photos or videos unless explicitly permitted by the couple. This ensures that everyone can be fully present and enjoy the moment without distractions.
9. Drink Responsibly
Weddings often involve alcohol, and while indulging and celebrating is acceptable, moderation is key. Know your limits and drink responsibly. Avoid excessive drinking, as it can lead to inappropriate behavior and potentially ruin the joyous atmosphere.
10. Talk to the Couple's Family
Although it's far easier to stick to your friends and not interact with people you don't know, you should take a moment to congratulate and interact with the couple's parents and immediate family members. A few kind words and well wishes go a long way in making everyone feel appreciated and valued on this special day.
11. Avoid Embarrassing the Bride & Groom
Lastly, remember that it's the couple's day, and they are the stars of the show. Avoid any actions or speeches that could embarrass them or take the spotlight away. Be supportive and positive, and celebrate their love with joy and enthusiasm.
Follow Wedding Etiquette and Enjoy the Day
Being a respectful and considerate wedding guest is not only a reflection of your character but also a way to show your love and support for the couple. Following these wedding etiquette tips will create a memorable and joyous celebration that the newlyweds will cherish forever. Remember, a wedding is a day of love, unity, and happiness for everyone involved. So, embrace the occasion with warmth and enthusiasm, and enjoy the festivities to the fullest. And, for further reading, check out our list of common social gathering etiquette mistakes you should avoid.
Frequently Asked Questions
How long should I stay at a wedding reception?
If you want to be a respectful and loyal guest at your friend or family member's wedding, you'll stay until the last dance or the couple exits. The exception to this would be if you are a parent of small children who were also invited to the wedding and you need to leave to care for them.
Can I bring a plus-one to a wedding if my invitation doesn't specify?
If your invitation doesn't mention a plus-one or "and guest," it means it is intended for you alone. Respect the hosts' wishes and attend the wedding solo.
What should I do if my dietary restrictions conflict with the menu listed on the invitations or wedding website?
If you have dietary restrictions or allergies, inform the hosts when you RSVP. They will appreciate knowing in advance so they can make necessary accommodations.
Image credit: Pexels
Subscribe to our newsletter!
Get the best of ModernRatio delivered right to your inbox!