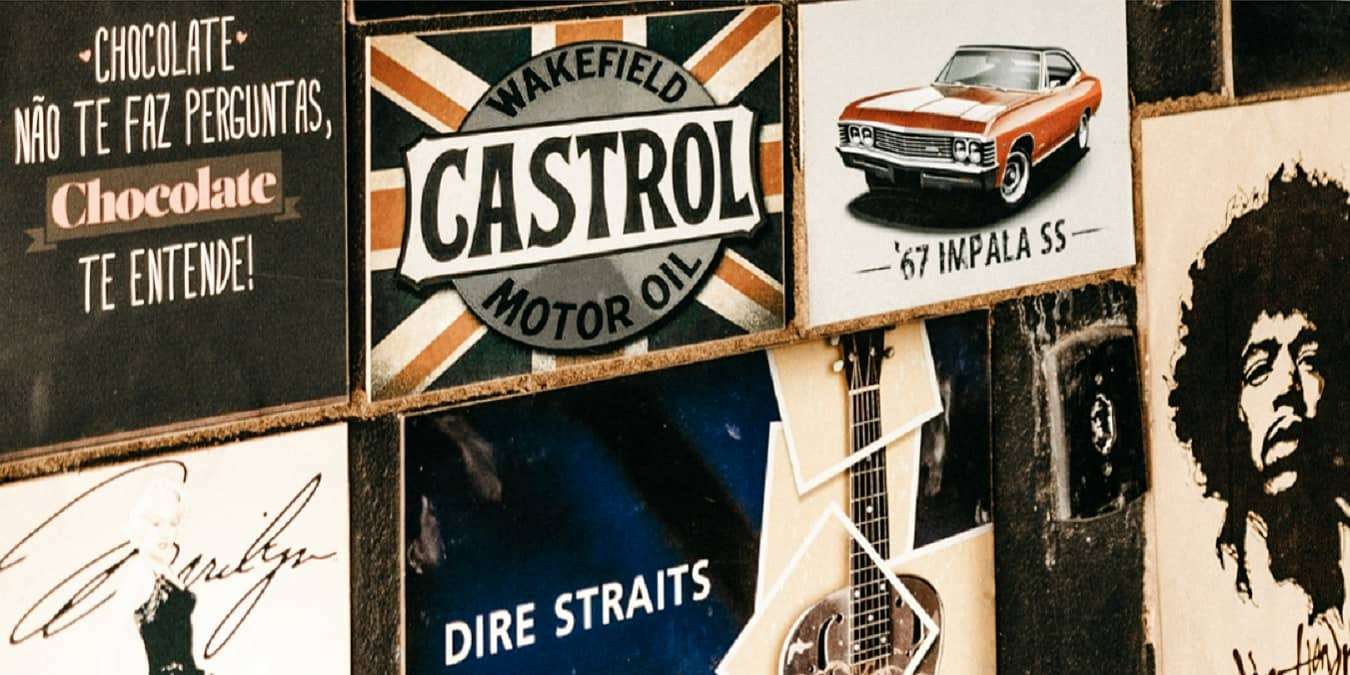 Posters are not generally considered the most adult thing to have hanging in your home. Traditional canvas art and framed photos are generally more accepted.
However, that doesn't mean you can't hang your favorite posters in your apartment or house. You just need to know how to do it the right way. We're going to show you the tricks to hanging posters like a grown-up so you can represent whatever you want without looking like your teenage bedroom.
General Poster Hanging Tips
Before we jump into specific methods of hanging your posters on the wall, let's talk about some general poster tips that'll make your home look better.
Keep posters tasteful.
Don't go too loud with images and art.
Think about the message your poster is sending.
Avoid themes that could be offensive to people who come to your home.
Aim for posters that feature more minimal designs.
Basically, just think about what the poster you're hanging on the wall means. Sure, a giant weed leaf was cool to have when you were 16, but is that something you really want to have hanging on your wall when you're in your 20s or 30s? Think about hanging posters like wearing graphic tees as an adult. You might need to make a few adjustments to keep things looking good.
1. Frame It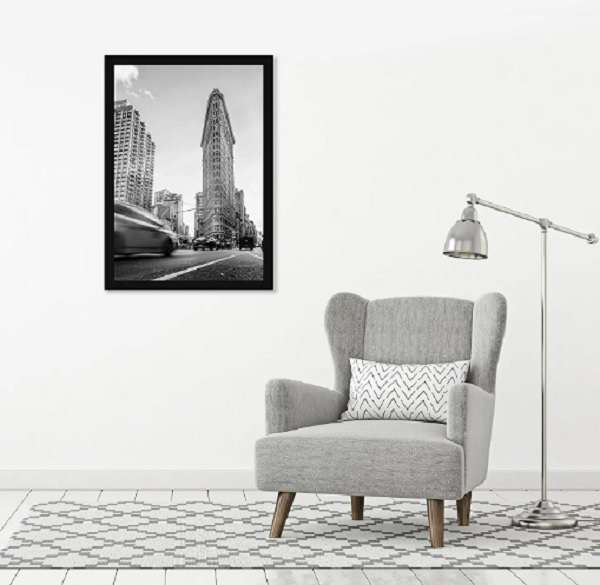 This is definitely the best way to hang a poster. If you put it in a frame, it will look less like a poster and more like a piece of art, which is far more appropriate for an adult home. Obviously, this is the most expensive way to hang your posters, since you'll need to spend money on a frame (or lots of frames, depending on how many posters you're looking to hang). While it might cost the most, it's definitely a worthwhile investment, as your home will look so much nicer.
Here are a few poster frames you can find online:
2. Poster Rails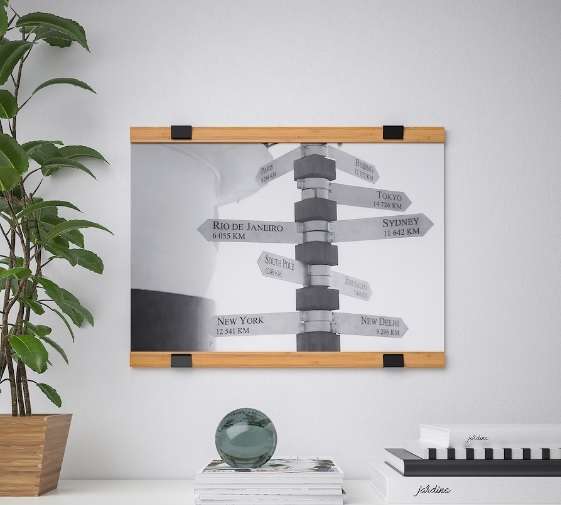 Next to frames, poster rails are the second-best option for putting posters on the wall like a grown-up. Instead of just having them hanging all the wall loosely, rails on the top and bottom of the poster create a look that's akin to a frame, but for less money. It won't create the same clean look, but if you're looking to hang up a lot of posters, the savings will add up.
Here are some affordable poster rails you can buy:
3. Adhesive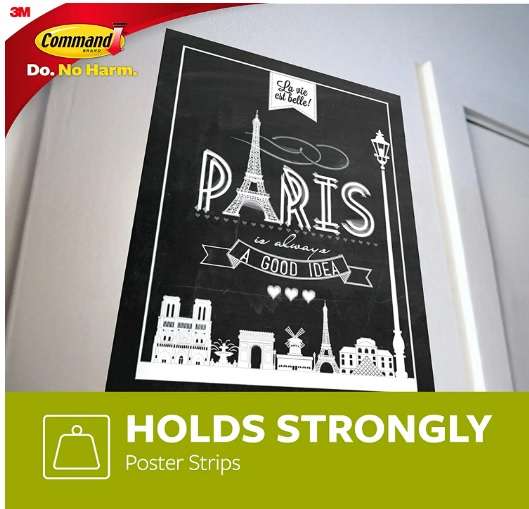 If you're on a budget and you just want the posters to look passable, adhesives stuck to the poster will do the job, but it won't look nearly as nice as the other two options. Still, in a pinch, it's better than sticking visible thumbtacks through the poster and the wall, and if you get the right ones, they won't do any damage to the wall when you remove them.
Here are the best poster adhesives you can get:
4. Magnetic Poster Hanger
If you want your poster to look more like canvas art, a magnetic poster hanger is ideal. These look similar to how you'd hang a scroll or other rolled print. They're elegant and only require a single hook to hang. For hanging posters like a grown-up, it's a simple and incredibly cheap solution.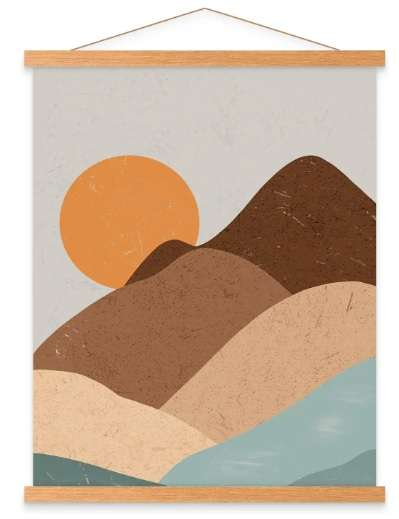 Plus, the top and bottom are magnetic to securely hold your poster in place without any damage. While they'll adjust to most any height, make sure you choose one that fits the width or it won't look quite as adult as what you're going for.
Here are some of the best magnetic poster hangers you can buy:
5. Ensure They Match the Décor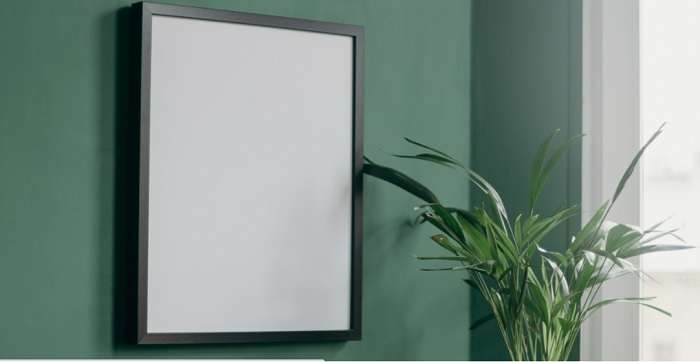 Grown-ups try to make rooms look aesthetically pleasing, which means making sure things blend well together. Try hanging posters in rooms whether they'll fit in best. Try to avoid areas where the colors will clash horribly. If your posters are incredibly important to you, consider designing the room around the colors in the poster.
What to Avoid When Hanging Posters
The three methods outlined above are all pretty good ways to hang your posters that will look good on your wall (assuming you follow the general posted tips to keep things tasteful). With that in mind, there are some ways you probably don't want to hang your posters:
Thumbtacks: These were great when we were kids, but they look sloppy.
Tape over the corners: Again, looks sloppy
Nails: I don't know who's using nails to hang a poster, but please don't.
Mounting tape: This super-strong tape is meant to hold heavy stuff to walls. It's overkill for posters and could damage your wall when removed.
Frequently Asked Questions
How many posters should I hang?
The key to hanging posters like a grown-up is to keep your posters to a minimum. Unlike your teenage bedroom that may have looked like you had posters as wallpaper, posters shouldn't take up all your wall space.
On the other hand, when done well, you can cluster posters in a room or single wall to create a mosaic effect. Use different sizes of posters for best results. Another option is if you have a room dedicated to collectibles or a hobby, hanging multiple related posters around the room works well.
How can I make my poster look more like artwork?
Technically, posters are artwork. An artist or designer came up with the print. But, if you want it to appear more like fine art, display it by itself on a wall and place a light above it like you'd see in an art gallery. This instantly makes it seem more grown-up. Remember, though, maturity is a mind set. Hanging posters doesn't make you less of an adult. But, that doesn't mean you can't make your posters look stylish.
What if my poster is an odd size?
When searching for frames, you'll likely see just certain sizes as these are averages for posters and art prints. If you have an odd size, get the next frame size up. You can then use a solid color backing that compliments your poster to fill in the extra space. For collectible posters, you might want to consider going to a store that'll frame your poster for you with a custom frame.
Image credit: Jonathan Borba via Pexels
Subscribe to our newsletter!
Get the best of ModernRatio delivered right to your inbox!