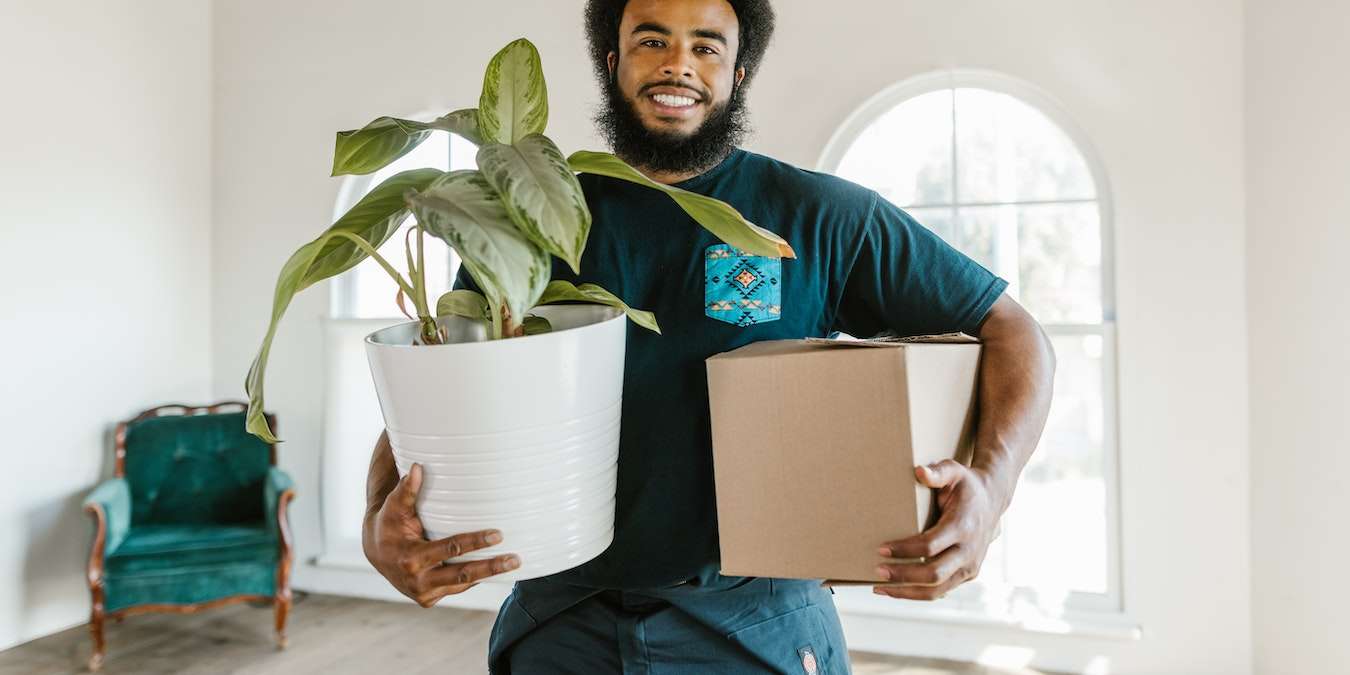 Many young men and women live at home to save money during and even after college. Although the home-cooked meals and financial savings are excellent, there eventually comes a time when you need to move out on your own. But how do you know when it's time to do that? Well, if any of these signs apply to you, it's time to move out of your parent's house for good.
1. You Have a Steady, Well-Paying Job
You've paid off your college debt and even landed your dream job. You now get a steady paycheck each week, which makes you more than capable of affording your own apartment.
If you make a decent amount of money (or if your income surpasses your parents'), it's time to move out. You no longer have a reason to skimp on cash when you can comfortably pay your own bills and rent.
2. You Have No Privacy
You can't hang out in your bedroom without your sibling or parents barging in to bug you. The same goes for your living room and bathroom as well. You can't entertain guests or invite a date over because you know someone in the house will interrupt.
No matter where you go in your house, you can't seem to get alone time. That's a huge red flag that you must move out and have your own space.
3. You're Embarrassed About Your Room
Has your room remained the same since your middle school days? You have a twin bed, your room is painted some obnoxious color, and you still have loads of stuffed animals on your shelves.
When you bring over a significant other or a friend, you avoid inviting them into your room. You don't want them to see its childish state that you just haven't had time to fix. Why not start anew at your own pad?
4. Your Commute Takes Too Long
Perhaps your parents live in the suburbs, but your office is in the city. Maybe your parents live in a different town than the one you work in, and there aren't any mass transit options. If your commute seems to take forever, that may be another reason to move out of your parent's place.
You may find that the time and fuel savings outweigh the impact rent and utilities will have on your budget. You need to make sure you can afford your own place first, but as long as you can, it's probably worth the time you'll save on your commute.
5. You Stay Out Late
You always stay out late on the weekends. As a result, you have to sneak into your house in the wee hours of the morning, trying your best not to disturb your sleeping family. Having your own place where you can make as much noise as possible at 2:00 am is much more ideal.
6. You Must Abide by House Rules
Your parents' rules haven't budged since your high school days. Maybe you're still expected to come home by midnight and can't even have a significant other over without leaving your bedroom door open.
Plus, what adult wants to tell their friends that they can't come out because they have to finish up some chores? Constantly getting asked to mow the lawn, do the dishes, or vacuum the rugs can put a damper on your day.
7. You Need More Space
Your room in your parents' house is probably pretty small. Since the house isn't technically yours, you cannot take up space inside the rest of the house. This means your room is full of clutter.
There are only so many video games, clothes, books, collector's items, and other things that you can fit into a tiny space. When you're not ready to get rid of your old clothes, you must max out your dresser and closet space. A whole house or apartment can give you much more room to store your personal items.
8. You Must Hide Things From Your Parents
Do you feel you must hide certain aspects of your life from your parents? If so, then it is probably time to move out. You shouldn't need a parent's permission to dye your hair, enjoy a glass of wine, or stay up late watching your favorite Netflix series. If you move into your own place, you will have the freedom to do these things without asking your parent's permission first.
9. You Aren't Self-Sufficient
Are you over 25 but still rely on your parents to pay your cell phone bills, repair your car, cook your meals, or do your laundry? If so, then it's time to cut the cord. You can do all this by yourself, and all of these tasks are expected of you as you grow older. Also, moving out on your own forces you to learn how to do these things, and sometimes that's what it takes for you to learn.
10. Your Parents Suggest You Move Out
Living in your childhood home isn't just an inconvenience to you, it's also an inconvenience to your parents. As much as your parents love you, you might notice them dropping hints about you moving out.
Most of the time, this is in your best interest. Starting a life on your own is a part of becoming an adult. Perhaps your parents will help you move out or fund your future apartment for a couple of months. Those subtle suggestions are signs that it's time to live on your own.
11. You're Older Than 30
While there's no age limit on moving out, you should start thinking about it once you've passed 30 years old. By this age, you're not a kid anymore. Now's the right moment to start becoming more independent and taking responsibilities into your own hands.
It's Time to Move Out!
Do any of these warning signs apply to you? If they do, you need to start planning your move. Otherwise, it's okay to stay at your parent's house for a bit longer.
Moving out is a vital part of growing up, but there's a lot to consider when you move into your first apartment. If you're ready to move out, then it's time to learn how to move smoothly into your first apartment.
Frequently Asked Questions
What should I consider before moving out of my parent's house?
You should always look at your budget to determine if you have the financial means to move out on your own. You will also need to consider what items you must purchase to live on your own, like furniture, kitchen utensils, and other home goods.
What should I do if I can't afford my own place?
If you cannot afford your own apartment, you can still find a way to move out of your parent's house. You just may need to find a roommate or find a rental where you only rent out part of the house but still have privacy.
Image credit: RODNAE Productions on Pexels
Subscribe to our newsletter!
Get the best of ModernRatio delivered right to your inbox!