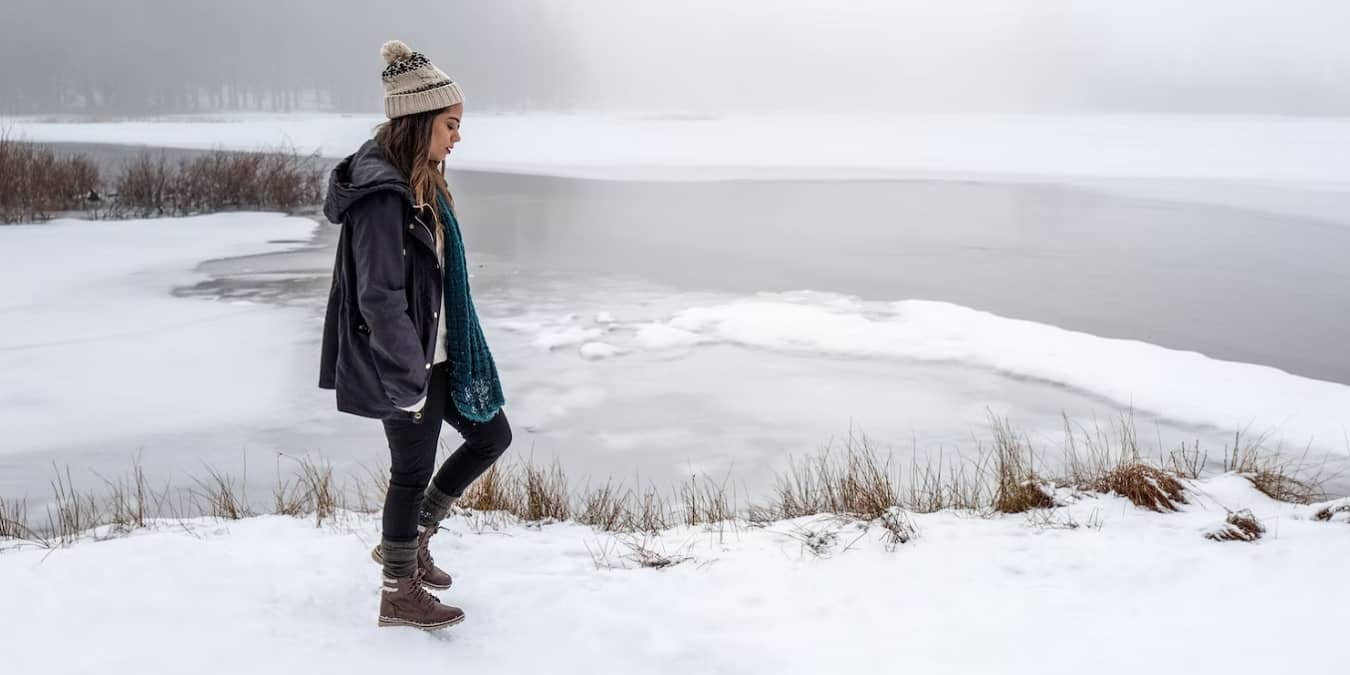 The best winter boots for women have to be durable, keep your feet warm and dry, look good, and be comfortable. It might sound like a lot to ask from a pair of boots, but that's why some are much better than others. With colder temperatures and snow soon approaching, it's time to put away the cute sandals and thin fall boots and switch to warm, snuggly boots instead.
Tip: for guys, you can also check out the best Winter Boots for men.
1. Most Stylish Snow Boot: Columbia Ice Maiden II Snow Boots
Price: $60 – $100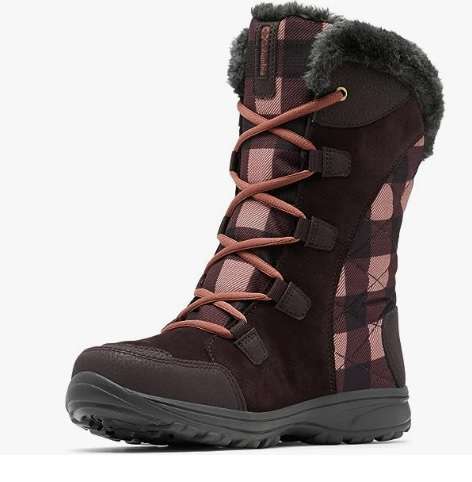 Snow boots aren't always the most stylish footwear option. They're usually more about function. However, the Columbia Ice Maiden II Snow Boots are waterproof, insulated (stay warm in temps as low as -25°F/-32°C), and look great. The faux fur collar adds a stylish element, while the Techlite lightweight midsole ensures all-day comfort. Plus, they offer excellent traction for hiking in the snow. They come in 13 color combinations and I personally love the New Cinder/Crabtree with the plaid print.
2. Best Mini Boot: UGG Classic Ultra Mini Fashion Boot
Price: $150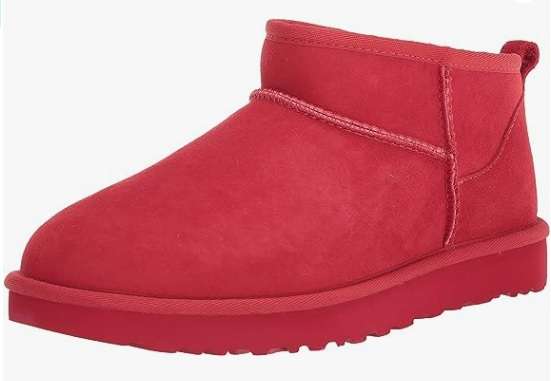 If it rarely snows or doesn't get much below freezing, cute mini boots might be all you need. The UGG Classic Ultra Mini Fashion Boot is an ankle bootie made from 80% wool and 20% lyocell. The dyed sheep fur keeps your feet nice and warm all winter and they're even perfect for late fall. They are water-repellant, but not completely waterproof. However, they feature the typical UGG comfort, which makes them a great pick for the best winter boots for women, especially with 26 colors to choose from.
3. Best Winter Work Boots: Muck Boot Wellington Arctic Ice Tall
Price: $200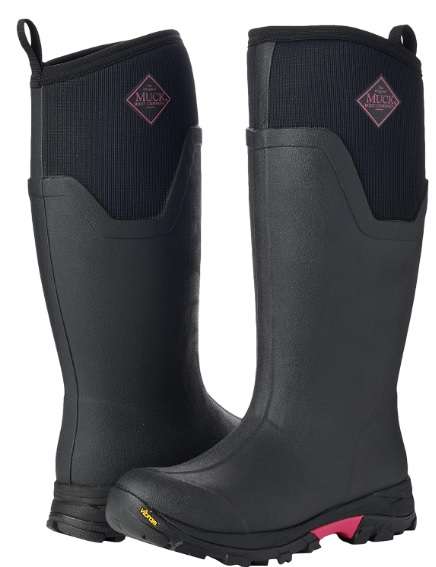 Winter boots for women aren't always about style. If you have to be out in the elements for long, the Muck Boot Wellington Arctic Ice Tall boots keep you warm and dry. They're completely waterproof and work well for being out in the rain and snow for long periods. They strike just below the knee and have a fleece lining for added warmth. While not the most fashionable boots ever, they actually do look good, especially with the upper accent color.
4. Warmest Winter Boots for Women: Baffin Impact
Price: $200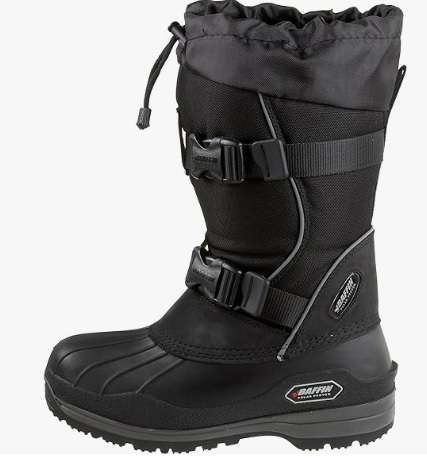 The Baffin Impact boots are calf-high and are rated to a whopping -148°F. Hopefully, you won't be out in any weather that cold, but it's nice to know your feet would be protected anyway. They're only available in black, but they're waterproof and feature a seven-layer removable inner boot system for added comfort and warmth. They're perfect for the harshest winters.
5. Best Budget Winter Heels: Dream Pairs Lace Up Booties
Price: $49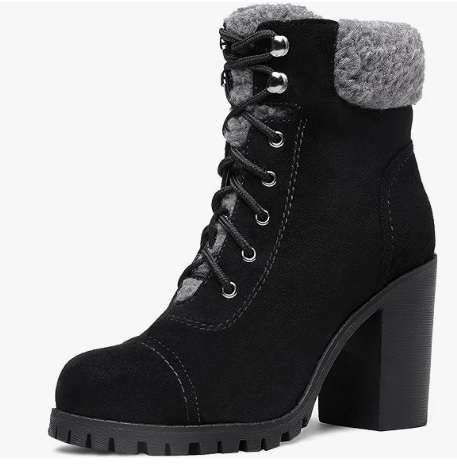 The best winter boots for women aren't limited to snow boots. You don't have to give up your heels just because it gets cold outside. Instead, just make sure you have reliable traction. That's exactly what the deep tread on the Dream Pairs Lace Up Booties offers. The chunky heel provides more stability as well. The faux fur top and inner lining look and feel amazing. While they're not waterproof, they are perfect for dressier winter occasions.
If you prefer a non-heeled version, the Dream Pairs Mid Calf Fashion Snow Boots ($60) are just as comfy and warm, but have a flat bottom and a knit, sweater top.
6. Best Winter Chelsea Boot: Chooka Waterproof Plush Chelsea Boot
Price: $36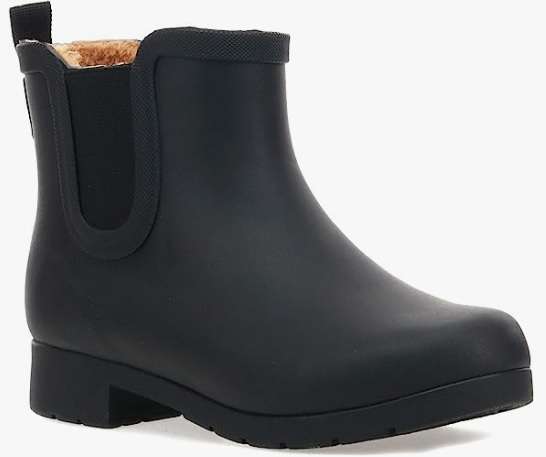 Not only are the Chooka Waterproof Plush Chelsea Boots warm and cozy, they're also incredibly cheap. They're quite stylish with a matte finish and come in five colors. The absorbent plush inner lining keeps your feet dry and toasty. Plus, they're easy to wipe off if you happen to get any mud or snow on them. With a memory foam insole, you'll have no trouble walking around all day.
7. Best Heeled Winter Boots: Timberland Allington 6-Inch Lace Up Boots
Price: $140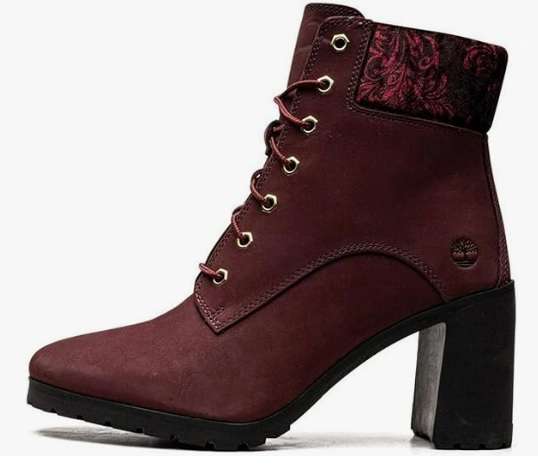 If you need dressy winter heels for work or special occasions, it's hard to beat the Timberland Allington 6-Inch Lace Up Boots. They come in five beautiful colors and feature a winter-friendly chunky heel. Of course, with Timberland, you know you'll have ample traction, even in slick winter weather. They feature the signature Timberland leather as well. While they're not waterproof, you can get a leather protector to spray them and make them more water-resistant.
If you prefer a more traditional Timberland boot, try the Timberland Linden Woods Waterproof Boot instead with no heel.
8. Most Comfortable Winter Boots for Women: Sorel Explorer II Joan Cozy Boot
Price: $75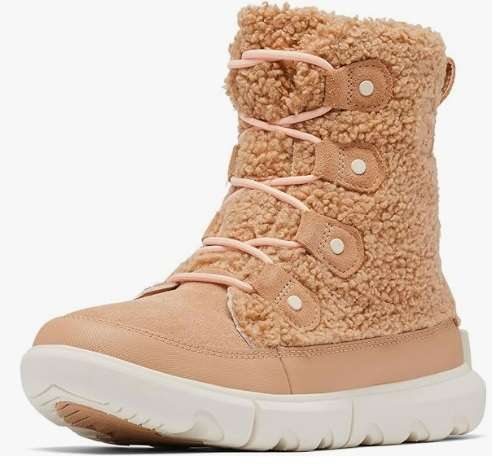 Sorel's Explorer II Joan Cozy Boots look incredibly cute and they're extra cozy. Even with the faux shearling on the outside, they're actually waterproof. They're insulated and have microfleece lining, making them feel as cozy as they look. They have a one-inch platform with exceptional traction. These are perfect for wearing every day and even come in seven colors.
Winter boots for women always look great when paired with the perfect pair of jeans. Learn how to find the right jeans for your body type. And, if you're lucky enough to have milder winters, you might prefer sticking with canvas sneakers most of the season.
Image credit: Unsplash
Subscribe to our newsletter!
Get the best of ModernRatio delivered right to your inbox!