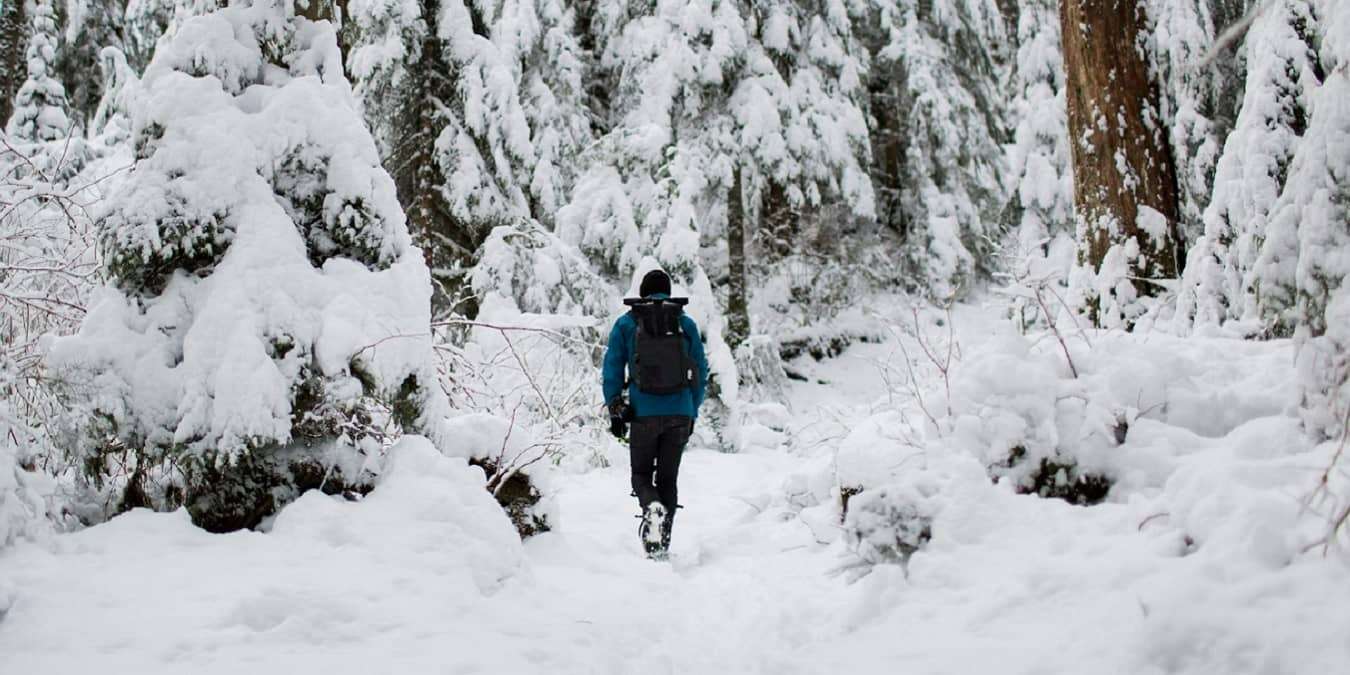 Just because it's winter doesn't mean you have to give up comfortable, stylish shoes. The best winter shoes for men aren't just limited to boots, though. Mix it up with boots and sneakers to look great and keep your feet warm all winter. Whether it's winterized sneakers or some tough waterproof boots, your winter shoe game is about to get a lot better.
1. Best Overall Snow Boots: KEEN Revel 4 Mid-Height Polar Snow Boots
Price: $180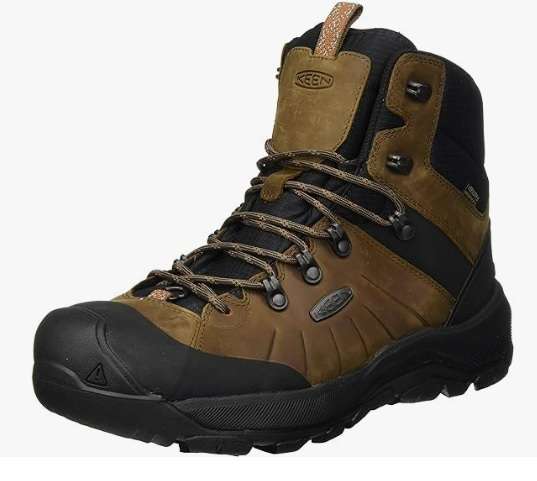 If you have wet, snowy winters, you need a great pair of snow boots and it's hard to beat the KEEN Revel 4 Mid-Height Polar Snow Boots. They're waterproof, insulated, and even feature a KEEN Luftcell PU insole for all-day comfortable wear. Stay warm in temps as low as -25°F. Nubuck leather and the breathable mesh lining keep you dry, without making your feet sweat. They even come in six colors.
Also check out: the different types of men's boot styles and when to wear them.
2. Best Weatherproof Sneaker: The North Face Hedgehog Fastpack II
Price: $90 – $140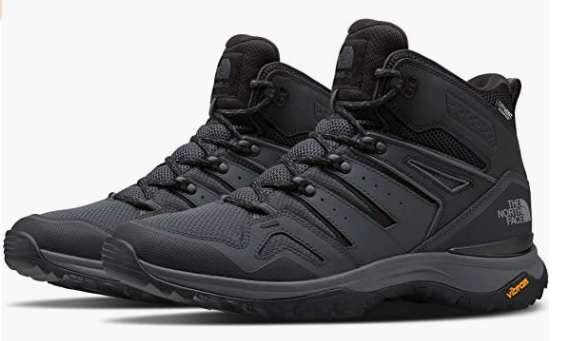 The North Face is well-known for some of the best weatherproof shoes around. The Hedgehog Fastpack II is the perfect marriage of summer sneakers and hiking boots in one highly durable shoe. As one of the best winter shoes for men, they'll keep your feet dry and comfortable no matter what conditions you're facing. Plus, they're designed to maintain traction even in the snow. These come in black or brown.
3. Best Winter Running Shoe: Allbirds Wool Runner Mizzles
Price: $145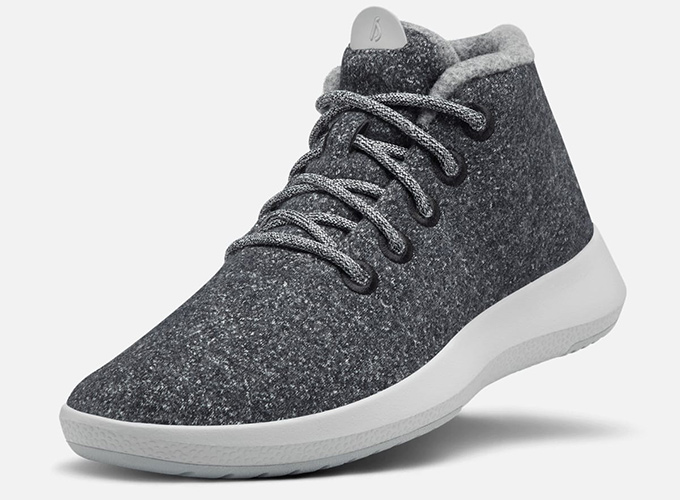 If your primary concern is keeping your feet warm, you probably want to wrap them in wool. After all, you wear wool sweaters and hats to keep warm all winter, so why not put the same material on your feet? Allbirds Wool Runner Mizzles are made of wool, but they also have what the company calls Puddle Guard, which is a fluorine-free coating that keeps moisture on the outside where it belongs. If you can't give up the running addiction during the winter, or you just want that running shoe style when the weather prevents you from wearing your traditional running shoes, these are the pair for you.
4. Best Leather Chelsea Boot: Blundstone BL550 Classic Chelsea Boot
Price: $250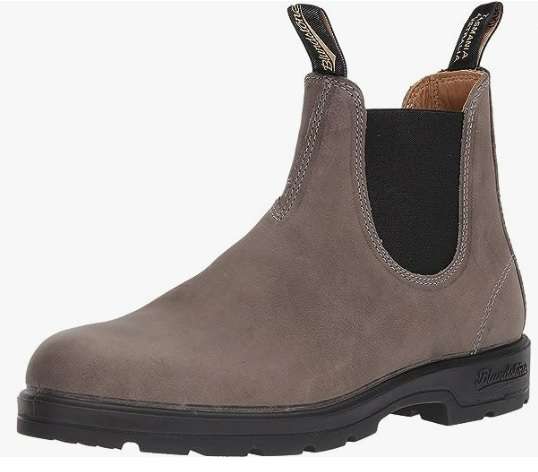 Blundstone is known for high-quality craftsmanship that lasts for years. Make the Blundstone BL550 Classic Chelsea Boot your new winter staple. With two tabs, they're easy to pull on. While they're not waterproof, they're perfect for dry days. If you're on your feet a lot, you'll love the shock-absorbing heel and removable insole. They work well for the office, dressier occasions, or just everyday wear.
If you need a slightly warmer option, try the Blundstone BL566.
5. Most Comfortable Sneaker Boots: PUMA X-Ray Speed Mid-Winter Sneaker
Price: $65 – $80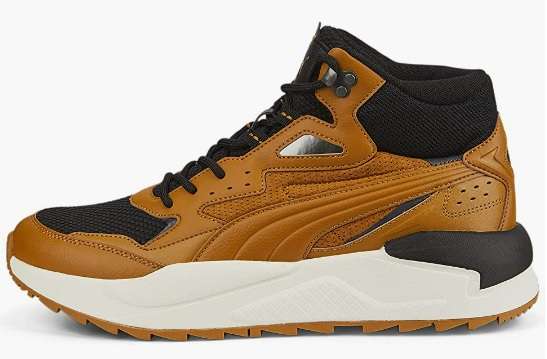 PUMA is all about performance sneakers and the X-Ray Speed Mid-Winter sneaker is no exception. Featuring the SOFTFOAM+ sock liner, your feet will thank you for the extra cushioning with every step. The soft inner fleece lining helps to keep your feet warm, no matter how cold it gets. Deep tread ensures traction, even in slippery winter conditions. With three stylish color patterns, you'll get the fashionable PUMA look, but in a winterized package.
6. Most Comfortable Snow Boots: UGG Butte Snow Boot
Price: $240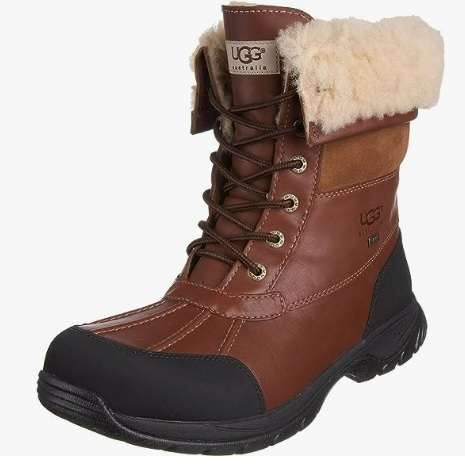 UGG has become synonymous with comfort and the UGG Butte Snow Boot keeps with tradition. It's only rated to -4°F, so it's not for the coldest winters, but if it doesn't usually get colder than that, you'll be fine. The waterproof design features a sheep fur lining for comfort and warmth. Thick tread ensures you won't slip as you work or play around in the snow.
7. Best Low Top Snow Boot: Merrell Coldpack Ice+ Moc Waterproof Snow Boot
Price: $135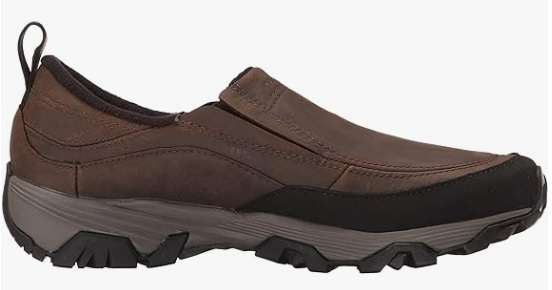 If you only get a few inches of snow at a time, you don't need a big, bulky snow boot. Instead, opt for the low-top Merrell Coldpack Ice+ Moc Waterproof Snow Boot. It looks more like a sneaker/moccasin. They're much lighter, yet feature thin insulation to keep your feet snuggly warm and dry. Of course, for deeper snow, you'll want something taller, but otherwise, they're one of the best lightweight winter shoes for men.
8. Best Winter Work Boot: Timberland 6-Inch Waterproof Boot
Price: $140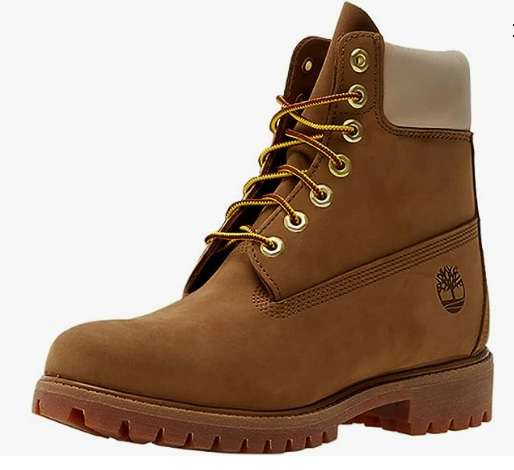 If you're working outside, one of the best winter shoes for men is the Timberland 6-Inch Waterproof Boot. Primaloft insulation keeps your feet and ankles cozy and warm. The padded collar and lace-up design provide superior comfort all day. As you'd expect from Timberland, these are highly durable with tread you can count on. Plus, they come in 32 options to match your personality and style.
9. Warmest Ankle Boots: Propét Blizzard Casual Ankle Boots
Price: $100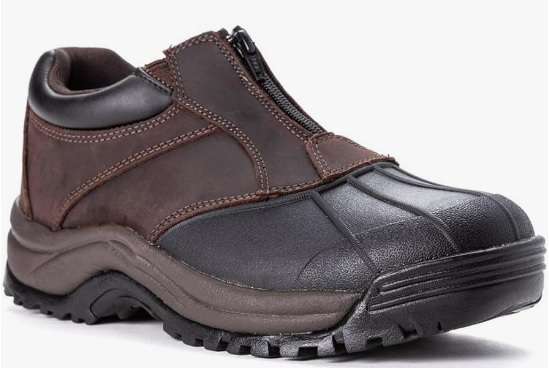 Propét's Blizzard Casual Ankle Boots are surprisingly warm for such a lightweight shoe. Thinsulate lining with the Vaporex heat-retaining insole ensures winter temps aren't a problem. What's nice is they have a front zipper to make them easier to slip on, without worrying about them slipping off accidentally. They also give your feet excellent support with a reliable rubber sole for slick, snowy walkways.
10. Warmest Overall Winter Shoes for Men: Baffin Men's Epic Series
Price: $230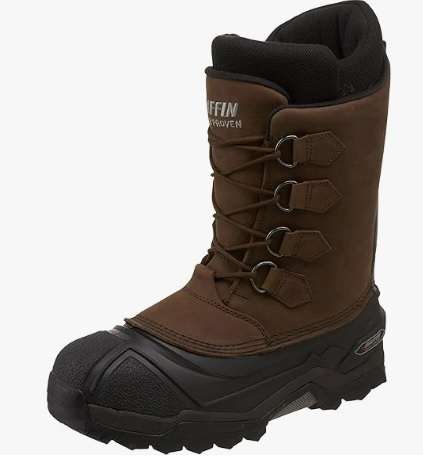 While I hope you never need to be out in temps as low as -94°F, the Baffin Men's Epic Series is designed to keep your feet from freezing off if you do find yourself in insane arctic temperatures. The foam-based inner boot system insulates your feet, even in the coldest winters. They're waterproof and the inside uses thermoregulation to keep your feet dry, yet toasty. Even better, the rubber sole sticks well even in icy conditions.
Don't let your feet freeze in thin summer sneakers. Grab a few pairs of the best winter shoes for men and stay warm. Pair them with some of these stylish hoodies to stay warm all over. If you have more mild winters, you might prefer these fall shoes and sneakers instead.
Image credit: Unsplash
Subscribe to our newsletter!
Get the best of ModernRatio delivered right to your inbox!