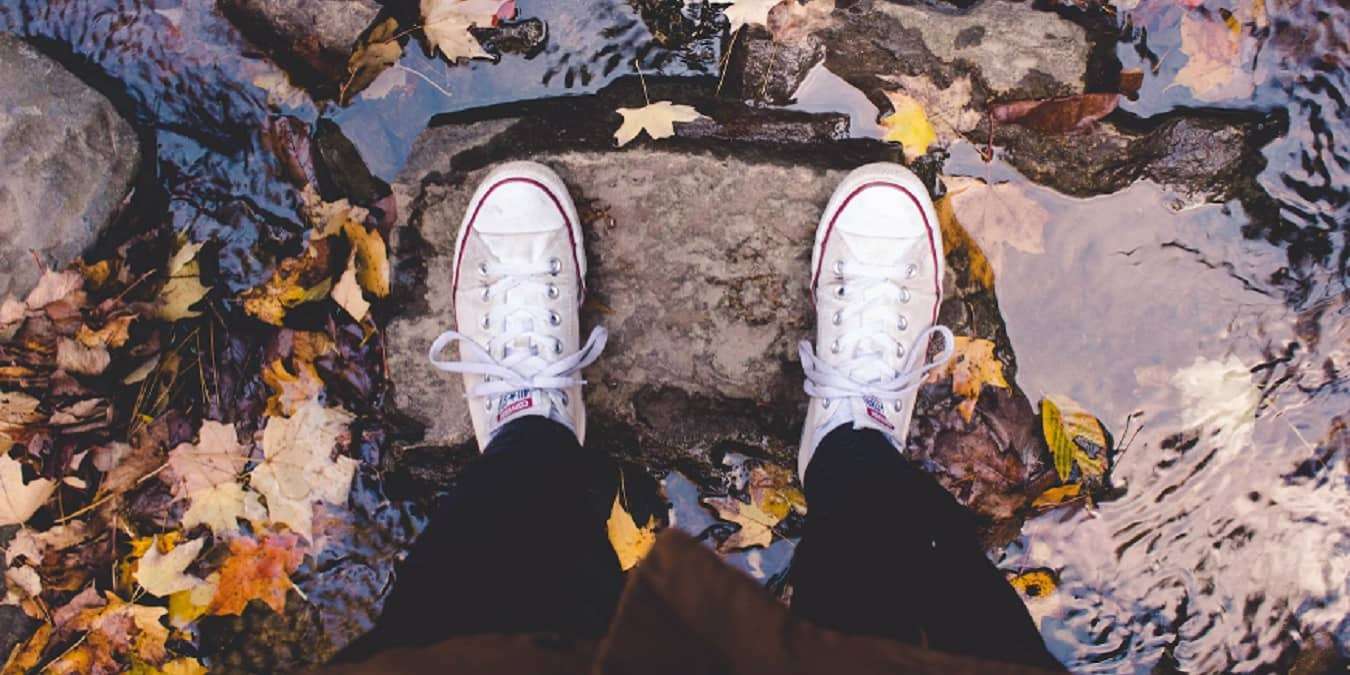 Fall is one of the best times of year for men to find stylish footwear that's comfortable and durable. Of course, picking out the best fall shoes and sneakers for men isn't always easy with so many choices. Our guide helps you elevate your style this fall, whether it's casual outings or heading into the office.
Best Chelsea Boots: Bruno Marc Chelsea Ankle Boots
Price: $50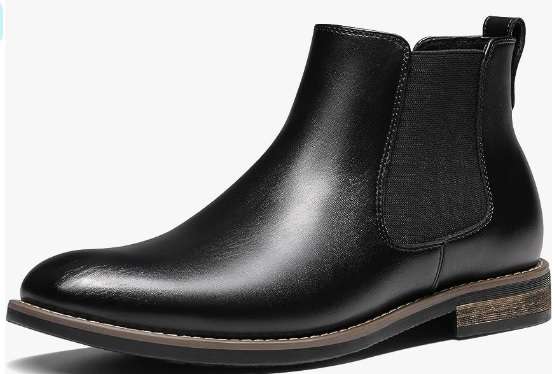 Chelsea boots are a fall staple and look great for almost any occasion. Bruno Marc's Chelsea Ankle Boots come in both leather and suede varieties to best fit your style. They slip on easily and feature a shock-absorbing insole for all day comfort. Plus, the textured TPR outsole prevents you from slipping. I'd recommend the leather for business casual and the suede for everyday outings.
Not sure what types of boots are available for men? Learn all about the different boot styles and when to wear them.
Best High Top Sneaker: Converse Chuck Taylor All-Star High Tops
Price: $100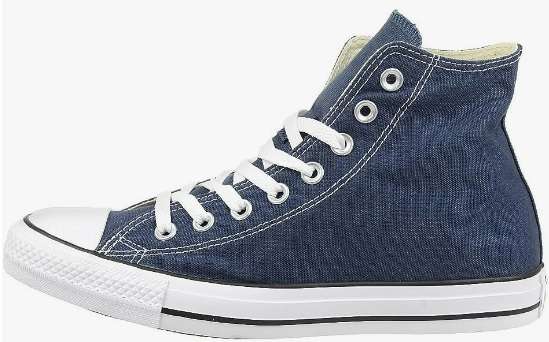 One of the most classic types of fall sneakers for men is high tops. And, Converse's Chuck Taylor All Star High Tops are sneakers that never really go out of style. They're lightweight with breathable canvas, making them perfect for the fluctuating fall temps. While you're busy walking through all the fall festivals around, the OrthoLite insoles keep your feet nice and comfy. Plus, they come in 67 styles, including low-top varieties.
Best Loafer for the Office: Rockport Classic Penny Loafer
Price: $80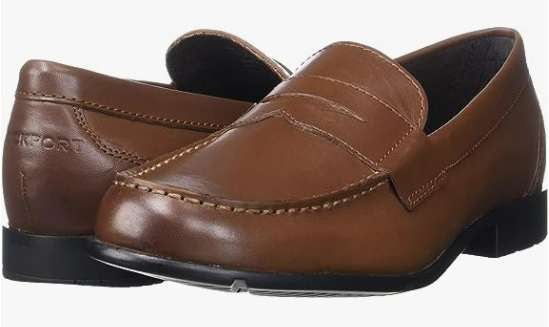 While it'd be nice if offices let you wear sneakers as business casual attire, most still require dress shoes, even in the fall. One of the best fall shoes for men for the office is the Rockport Classic Penny Loafer. The leather shoes have a built-in comfort system to conform to your foot and provide shock absorption. In or out of the office, these loafers feel more like slippers than shoes.
Best Chukka Boot: Clarks Bushacre 2 Chukka Boot
Price: $80 – $100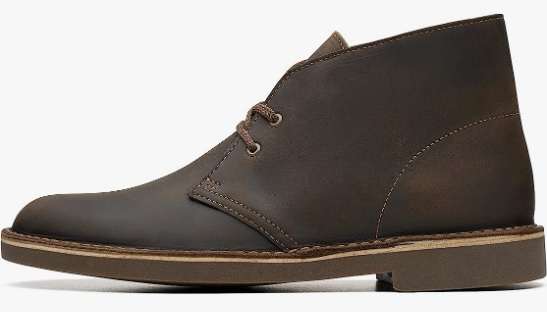 You'll find quite a few chukka boots for men, but it's hard to beat the quality of the Clarks Bushacre 2 Chukka Boot. Clarks is well-known for high-quality shoes and you can count on these lasting for many years. The stiff leather feels more like a traditional boot and conforms to your foot over time. The insole is a bit harder to provide more stability, but reviewers say adding a comfortable insole makes these shoes perfect.
Best Sneaker Boot: Sorel Men's Chelsea Boots
Price: $100 – $200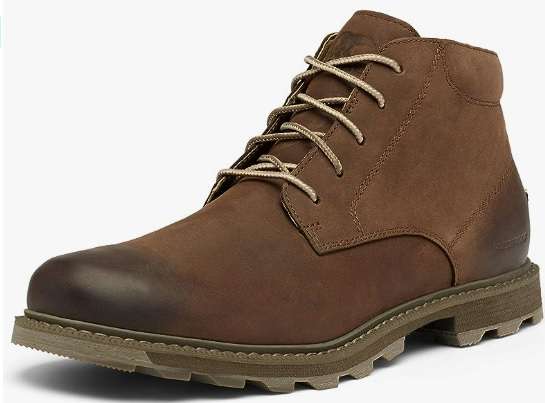 Sorel's Chelsea Boots are made a little differently than Bruno Marcs. In fact, if boots and sneakers had a child, this is what you'd get. What makes them one of the best fall shoes for men is they're waterproof. So, if it gets rainy or there's early snow, you're all set. The stylish suede looks good with almost everything. Plus, they offer double traction to avoid any embarrassing slips if cold fall mornings make things a bit icy.
Best Fall Sneaker: Skechers Go Walk Arch Fit Sneakers
Price: $60 – $90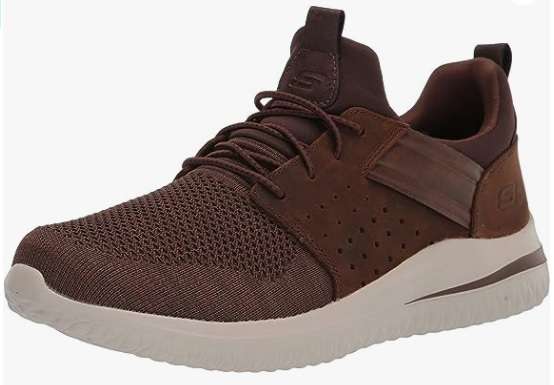 If you're doing a lot of walking around this fall, Skechers Gowalk Arch Fit Sneakers provide superior comfort with air-cooled arch support insoles. They also help wick moisture away to reduce rubbing. Whether you're just walking around or going for a jog, these give you plenty of support. Plus, the stylish look makes them ideal for wearing all year long, not just fall.
Best Fall Hiking Boots: Timberland White Ledge Mid Waterproof Hiking Boots
Price: $100 – $175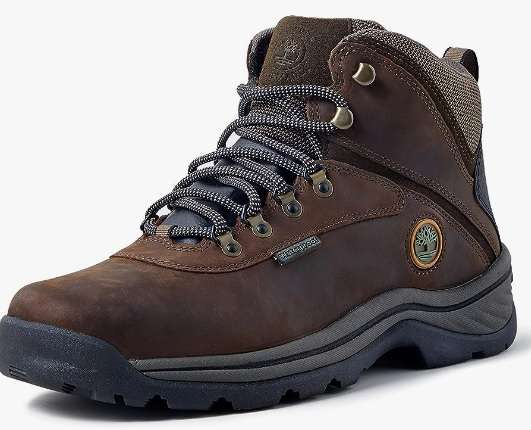 Fall is the perfect time of year to go hiking and check out the colorful leaves. But, that means you also need some great hiking boots. Timberland's White Ledge Mid Waterproof Hiking Boots are some of the best fall shoes for men for hiking. The leather shoes are waterproof with sealed seams and even feature rust-proof lace hardware. If these aren't quite right, try Timberland's Mt Maddsen Boot instead.
Best Lightweight Fall Sneaker: Cole Haan Grand Crosscourt Modern Perforated Sneaker
Price: $72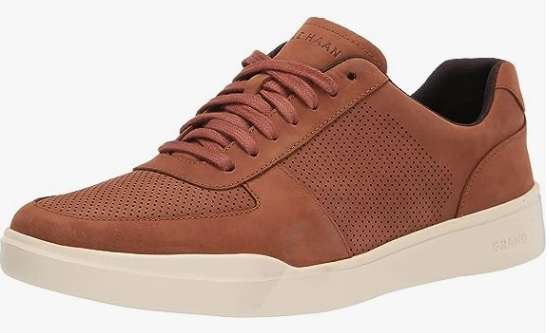 Depending on where you live, fall is sometimes fairly warm. If you need a nice transition shoe from summer to fall, Cole Haan's Grand Crosscourt Modern Perforated Sneaker is the perfect choice. They come in leather, suede, and nubuck with a breathable insole that feels like walking on air. What's even better is they have a dressier look, so they're a nice upgrade from your everyday casual sneakers.
Best Moccasin Shoe: Merrell Jungle Moc
Price: $85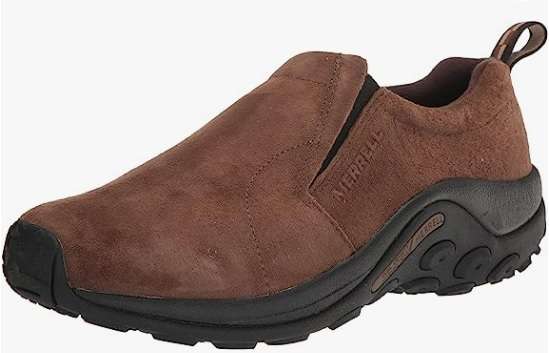 Many moccasins are comfy, but they're not great for everyday wear. Merrell's Jungle Moc is a kind of moccasin hybrid that gives you the comfort of a moccasin, but the durability of a sneaker. They're one of the best fall shoes for men for casual wear. Plus, the OrthoLite footbed keeps your feet cozy all day, even after hours of wear.
Conclusion
Picking the perfect fall shoes and sneakers for men depends a lot on your lifestyle. Just consider comfort and what you'll be doing to pick the right shoes for you. If you buy suede shoes, use this guide to take better care of them. For sneakers, learn how to clean them properly to avoid damaging them.
Image credit: Unsplash
Subscribe to our newsletter!
Get the best of ModernRatio delivered right to your inbox!