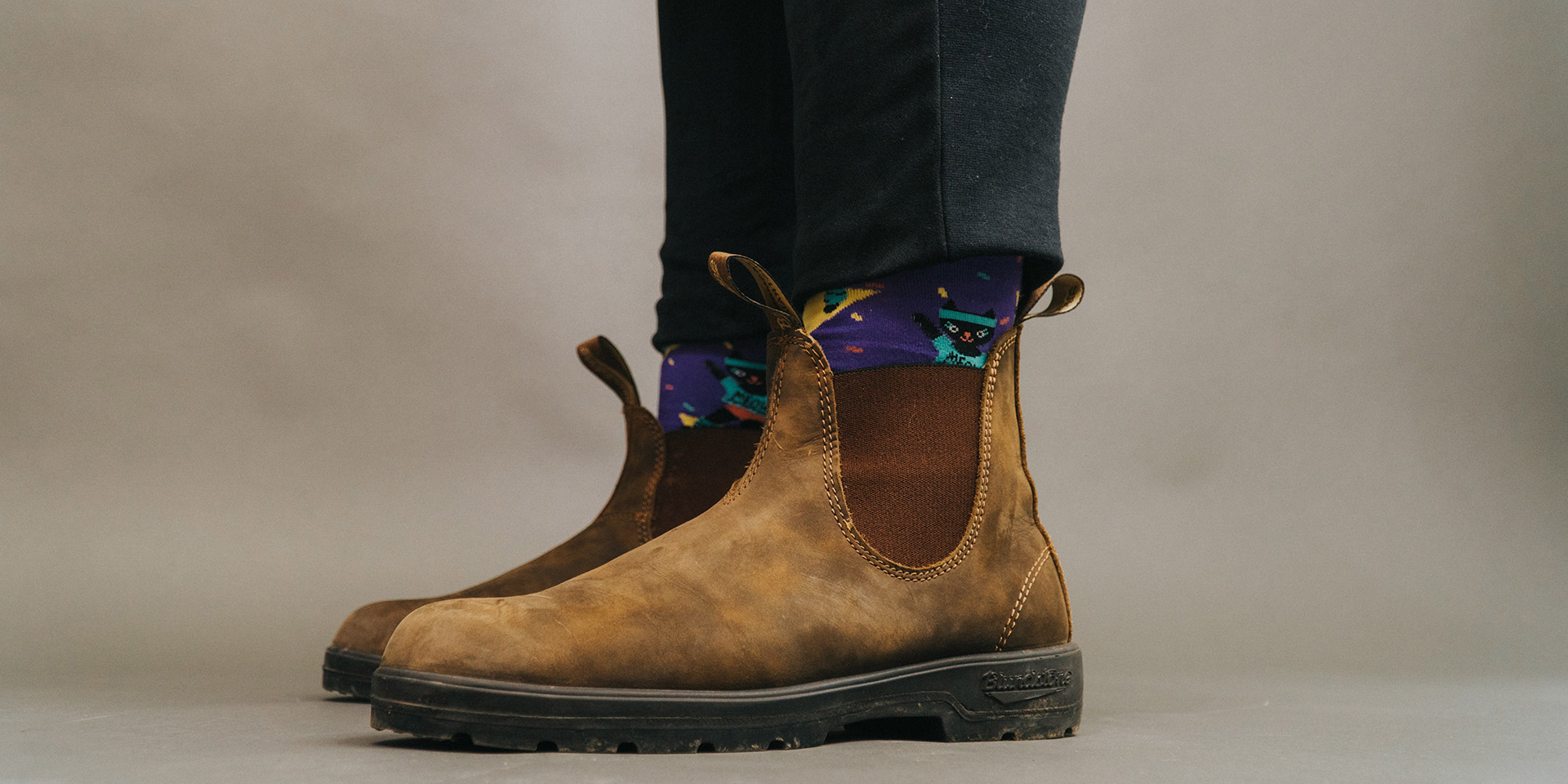 A pair of suede boots can be one of the nicest looking items in your closet. A good pair of suede boots—whether they be chelseas, chukkas, or something else entirely—can go with just about anything. And who doesn't love a pair of shoes with that immense level of versatility?
However, the drawback of suede, particularly when it comes to footwear, is that it requires a bit of TLC in order to keep it looking and performing its best. Fear not, though, because we have the tips and experience you need to keep those boots looking clean and stylish for the long haul.
What You'll Need
Before you can properly take care of your boots, you'll need to make sure you have the right tools for the job. I know you probably don't want to spend a bunch of money, but if you invested in a pair of nice boots, spending a few extra dollars on the tools you need to keep them clean is more than worth it.
The first and arguably most important, thing you'll need to clean your suede boots is a shoe brush. This simple brush will help remove the heavy dirt from your suede boots before you start treating them with anything heavier. You can get a brush for under $10, so it's definitely worth snagging.
There are lots of home items you can use to clean suede, but when you consider the price, you're far better off just getting a cleaner that's dedicated it cleaning the leather material. It will let you make sure you're cleaning your boots with something that won't damage the delicate material.
Sometimes you're going to get stuff on your boots. You're going to walk through some dirt. You're going to spill stuff. This eraser will gently remove any stains from your boots without damaging the material. It's not too expensive, and it's worth every single penny.
This is the ultimate product any suede aficionado needs to buy. Imagine you go out and spend hundreds of dollars on a pair of high-end boots, and then you ruin them. This would suck. Why not spend a few dollars on a product that's specifically designed to protect your precious suede boots from damage. Be proactive with your expensive items and make sure to protect them properly.
How to Clean Your Suede Boots
Unlace your boots.
Bang them gently to remove loose dirt.
Lightly brush them with your shoe brush to remove the remaining dirt.
Erase any deep stains with your suede eraser.
Clean the boots all over with the suede cleaner.
Let the boots air out until they're completely dry.
Apply suede guard to protect them.
How Long After Cleaning Can You Wear Your Suede Boots?
Once you get to the point where you're treating your boots with the suede guard, how soon can you wear them? You might think that you need to let the protectant soak in for a few hours, but you actually only need to let the boots sit for about 10 minutes before you can head out with your cleaned and protected boots.
How Often Should You Clean and Treat Your Suede Boots?
A key question a lot of new suede owners have is how often should you clean your boots? Can you clean them too often?
Generally, you should clean and treat them with the suede guard every other month. There's no hard and fast rule for cleaning and treating them, but every other month should be enough to keep the dirt from building up too heavily, but you won't overtreat them and damage the material.
Keep Those Suede Boots Safe!
Whether you spent $50 or $1,500 on your boots, you want to make them last as long as possible. Follow these simple tips and your boots will last forever (okay, well not literally forever, but they'll last a long time).
Subscribe to our newsletter!
Get the best of ModernRatio delivered right to your inbox!