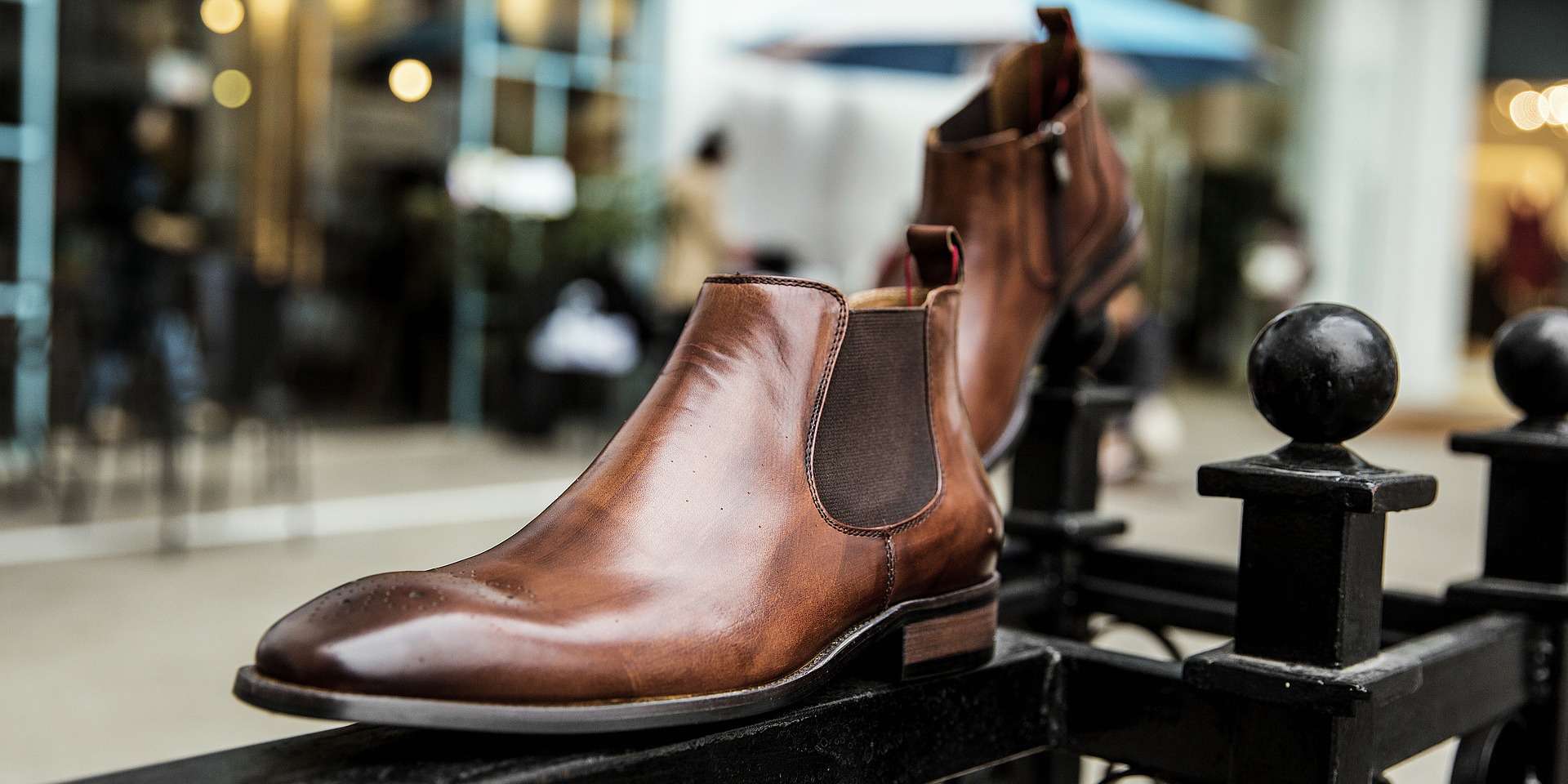 When it comes to boots that toe the line between casual and formal, nothing works quite like a Chelsea. The close fit and ankle height creates a look that's akin to a shoe, but with some of the bulk of a larger pair of boots.
The unmistakable elastic look around the ankle is what really makes a Chelsea boot stand out from the crowd. They're one of the more classic boot styles out there, and they're available in both leather and suede, so you can create the look that works for you.
And while many brands offer high-end Chelsea boots that cost hundreds, you can get a good pair for under $100 if you're willing to look around.
Urban Outfitters has a well-received Chelsea boot. The sole of this pair of boots is very low profile, so if you're not into a chunky boot, this one is perfect for you. Add in the sub-$90 price tag and the authentic suede upper, and you have the recipe for a fantastic pair of boots that'll work well in any wardrobe.
This pair of boots stands out because of how low it sits on the ankle. It creates a low profile look that's actually closer to a shoe than a boot. Additionally, these boots are only $50 and they come in six different colors, so there's almost certainly one that'll complete the look you want. The drawback with a boot this cheap is that it's made with polyester instead of suede, but that's not a bad tradeoff when you consider how affordable they are.
The Bruno Marc boots on Amazon actually have fantastic reviews, and they're shockingly cheap. They come in tons of different colors and styles and, according to the Amazon description, they're made with real suede on the upper, which is shocking when you consider how cheap these are. Basically, if you don't own a Chelsea boot, there's no excuse not to add a pair to your wardrobe with these.
Amazon actually makes its own Chelsea boot though the Amazon Essentials brand. Unlike some of the others on the list, they offer a leather look (they're not actually leather, though), rather than the suede style offered by others. If you want a boot with a bit of shine to it, these are definitely worth considering, especially because they're offered at such a low price.
Sometimes you just want a chunky boot from a brand that's synonymous with boots. That's just what you'll get with this pair from Timberland. The chunky sole creates a less formal look, so if you're looking for a pair of Chelsea boots that'll look good with jeans, these are a pair to consider.
This pair from Clarks is in the middle in terms of chunkiness. They still offer a fairly low profile design that'll work well with a pair of chinos or dress pants. They're the most expensive boots on the list, coming in at exactly $100, but that's to be expected from a premium brand like Clarks. They come in taupe suede, mahogany leather, and black leather, so there should be a pair that works with your style.
ASOS offers a very affordable pair of boots, and they might be the least bulky pair we're looking at today. Like many budget boots, they're made with faux suede, but at $45, it's hard to complain too much.
Chelsea On, Friends!
Grab yourself a pair (or two) of these reasonably-priced Chelsea boots and step your style game up this fall and winter. Not only will these keep your feet warm, but you'll look fashionable. And they're all $100 or less, which means they won't hurt your wallet too much!
Subscribe to our newsletter!
Get the best of ModernRatio delivered right to your inbox!