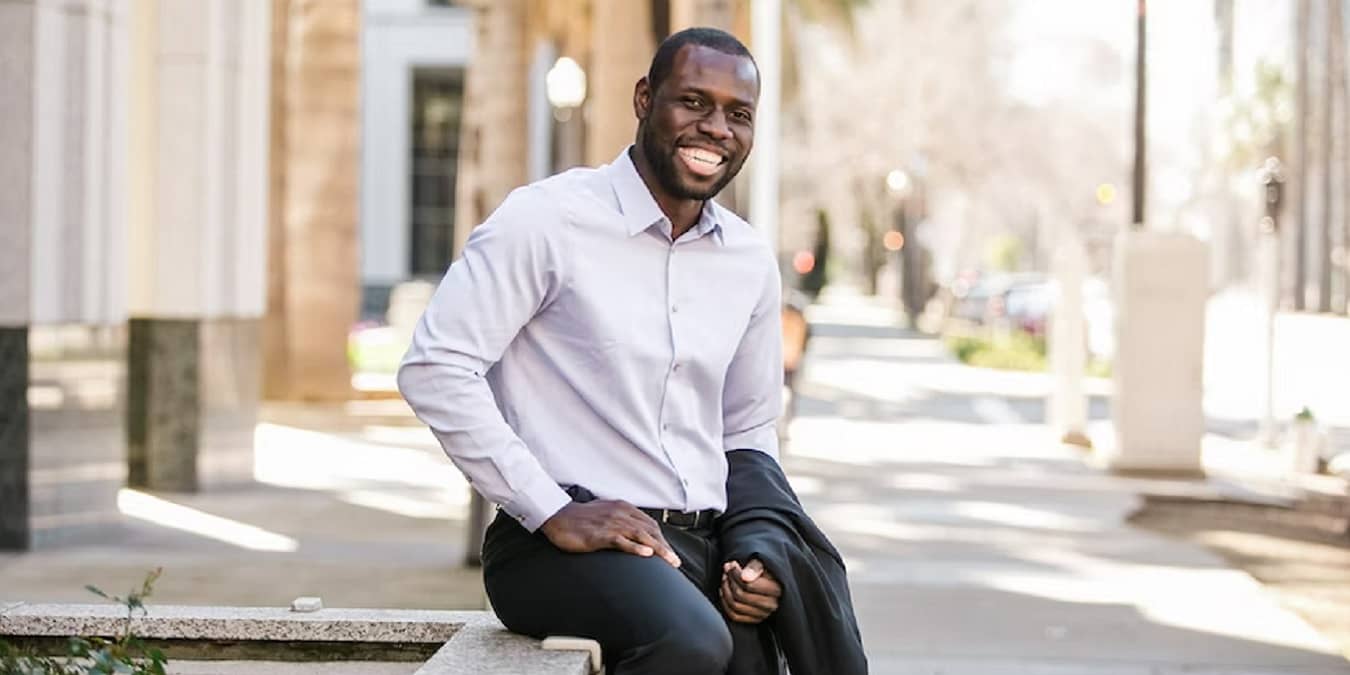 For many businesses, the dress code is an ambiguous business casual, but what does that even mean? The dress code rules for business casual style for men are a bit more relaxed than your standard suit and tie. If you're not sure where to start, just use this guide to know exactly what to wear.
How Formal Does It Need to Be?
Don't get too hung up on the "business" or "casual" portions. You're not dealing with the stuffy Mad Men era attire. But, it's not so casual that you can just grab some ripped jeans and your favorite concert tee.
Business casual style is still more on the formal side, but you can skip the tie and wear slightly more comfortable shoes. Let's face it, dress shoes for men are evil.
The Basics
While your company or event's dress code may vary slightly, the following is always the safest bet if you're uncertain:
A button down, button up, or polo shirt (collars are normally preferred)
Chinos, khakis, or dress pants
Professional shoes (dress shoes, dress sneakers, loafers, nice boots)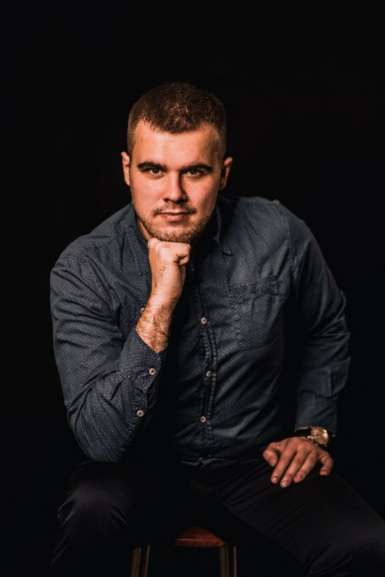 If you want to be a little more formal, a blazer works well too, especially during the winter. Everything should fit well without being too baggy or too tight.
Choosing Your Shirt
Since you probably won't be wearing a jacket, you'll want to pick out your shirts more carefully. While solids work well, you can play around with patterns too. Ideally, stick with more understated like stripes, dotted, or bird's eye.
Unless the business casual style guide for men is extremely relaxed, count on needing a collar. It should fit well and you should be able to button even the top button. Many require a button down shirt that has collar buttons for added formality.
Since this is a more relaxed style, most places will allow you to also wear polo shirts. Once again, collars are a must.
Typically, long-sleeves are preferred. But, during the hot summer months, many companies relax their policy to allow short sleeves as well, especially with polo shirts.
As a final note, business casual usually requires you to tuck your shirt in, so ensure you're buying shirts long enough to comfortable tuck them in without having to fuss with them all day.
For your wardrobe, opt for a mix of patterns, colors, and styles. Having 5-10 shirts is all that's really necessary.
Choosing Your Pants
Outside of casual Fridays or more relaxed business casual dress codes, jeans are typically a major no-go. I know they're comfy and look great, but businesses are still sticklers for the more formal, professional look.
If you're lucky and jeans are allowed, stick with darker colors with no rips. These look far more professional.
For the rest of us, it's chinos, khakis, or dress pants. I personally prefer jean cut chinos because they're really comfortable and give me that jean feel while still looking more professional. Most any color and style are okay as they fit well. If you're hard to fit, consider having custom tailored pants made. They'll likely fit and feel better than off the rack pants.
It should go without saying that cargo pants are off limits. Sure, they might come in khaki colors, but they're not business casual.
Opt for a mix of light and dark colors. Usually 4-5 pairs is all you need at most.
Picking the Right Shoes
Picking business casual shoes for men is the hardest part in my opinion. It's also where dress codes get really divided. Some still require fancy shmancy dress shoes, super shiny and all that. Others have realized how hard those are to wear and maintain and relaxed the rules a bit.
However, your everyday sneakers aren't going to cut it. Ideally, stick with the following:
Polished loafers
Monk straps
Oxfords
Chelsea boots
Chukka boots
Black, brown, and even burgundy are all acceptable colors. But, if you're wearing a belt, your belt needs to match your shoes. This simple act of matching your leather accessories screams professional.
If sneakers are allowed, stick with black or brown leather. They should as close to a dress shoe as possible. Definitely don't don any bright white unless you're in a relaxed tech startup or something similar.
Accessorize
If you hate wearing ties, and really, who doesn't, business casual doesn't require them. Instead, keep the accessories simple – a belt and wristwatch. Ideally, your belt and watch should match, along with your shoes. You can always get interchangeable bands, such as different styles for your Apple watch.
Frequently Asked Questions
Do I have to wear a jacket?
In most cases, no. However, business casual style sometimes requires a blazer or jacket during format meetings, such as with clients. This is usually only for companies with more formal versions of business casual.
How many days' worth of clothing do I need?
The general rule is have 1.5-2 weeks worth of clothing. This gives you plenty to mix and match, along with having clean clothes even if you only do laundry once a week.
Image credit: Unsplash
Subscribe to our newsletter!
Get the best of ModernRatio delivered right to your inbox!