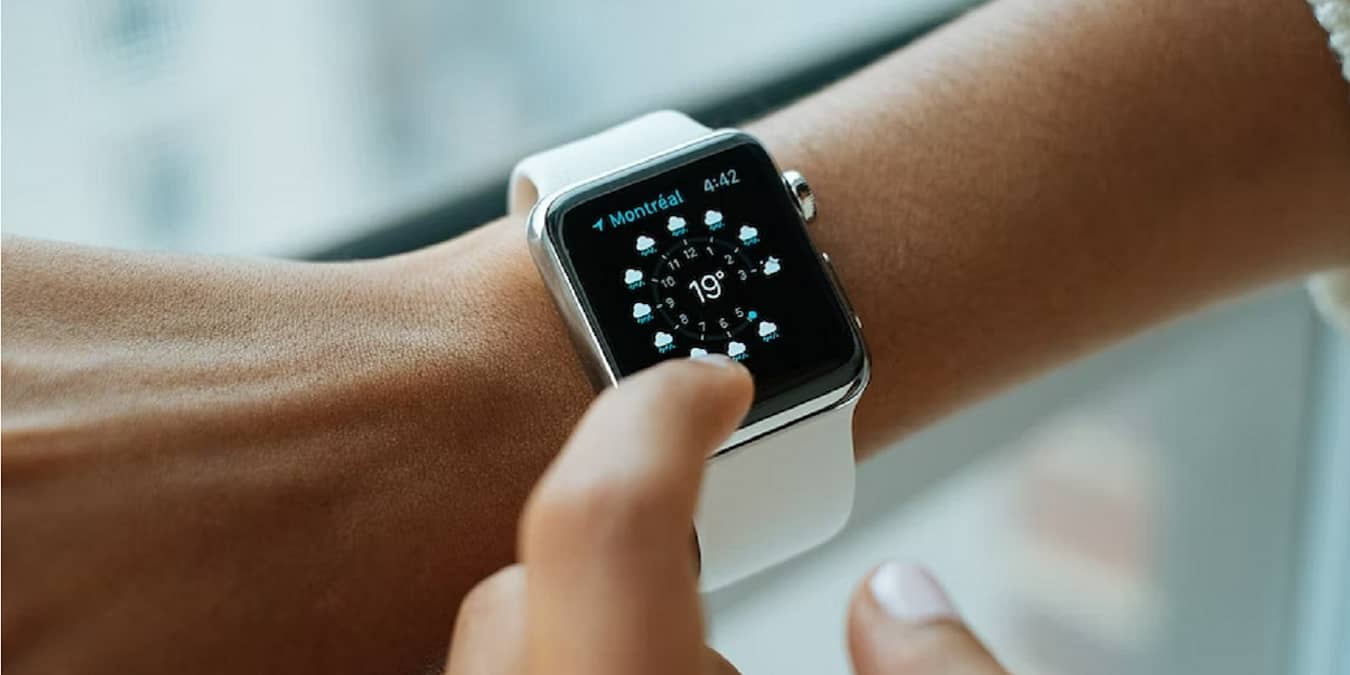 With such as advanced technology as the Apple Watch resting on your wrist, you might not even think about the band. But, this amazing smartwatch looks even better when paired with the most stylish Apple Watch bands. Not only do the best ones look great, but they're incredibly comfortable too. Whether you're looking for something more formal or durable, you'll find the perfect band on this list.
Stylish Apple Watch Bands for Men
1. Sunnywoo Metal Stainless Steel Band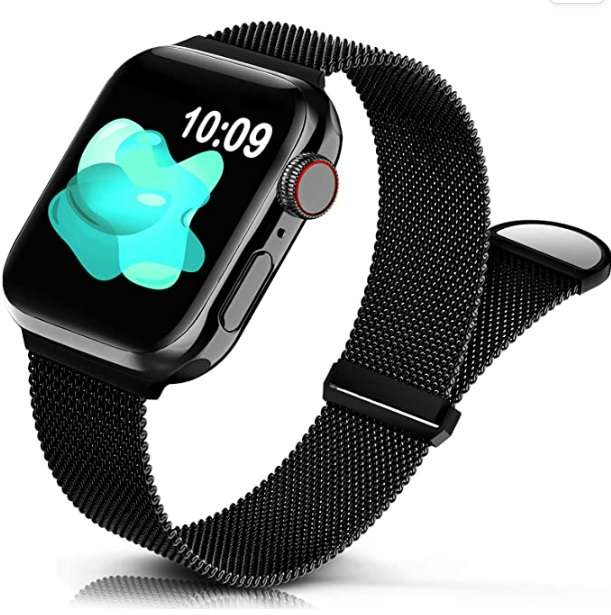 Sunnyloo's metal stainless steel band looks both elegant and sophisticated. It's a simple design that doesn't take anything away from the Apple Watch. The adjustable band features a magnetic clasp to avoid excess band from flopping around and looking weird. The anti-sweat and anti-slip design make it more comfortable, while being stylish. The great thing is these are perfect for men and women and come in 18 colors/patterns.
2. Watch Strap Co. Defiant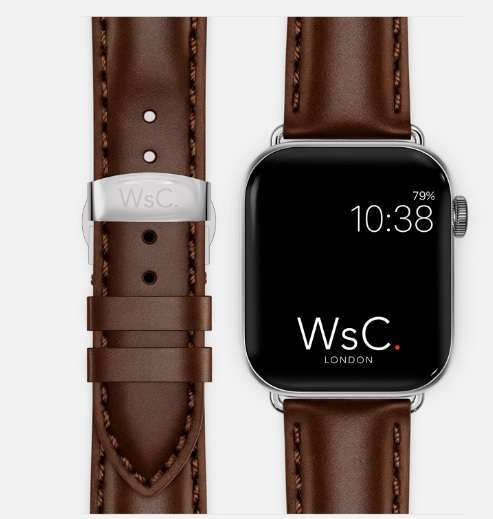 One of the most stylish Apple Watch bands is the dark brown leather Defiant from Watch Strap Co. This company is the epitome of class with soft Italian leather and customizable metal pieces to best match your watch. Pick your connector and buckle colors. You can also add a diamond if you want. If dark brown isn't you preferred color, opt for black, light brown, gray, blue, or red.
3. Fullmosa Stainless Steel Band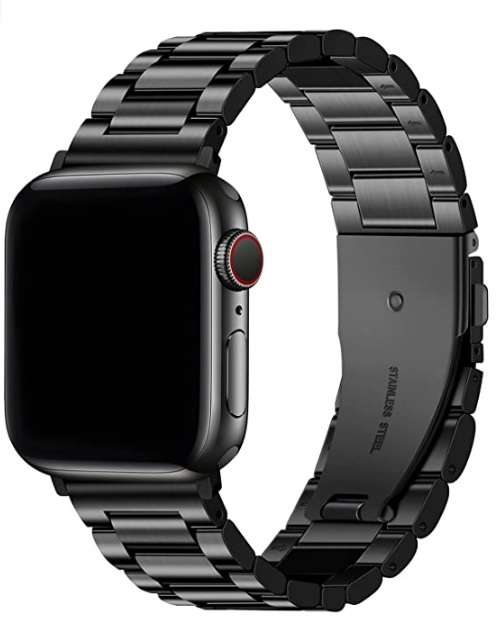 There's just something stylish about a well-made stainless steel band and Fullmosa fully delivers. Easily fit this band to your exact wrist size with removeable links for a more comfortable and secure fit. Thanks to 304 stainless steel, you won't have to worry about any skin irritation. It's both sleek and beefy, which works well for men. It's also available in six colors.
If you're looking for non-Apple smartwatches, check out these stylish options.
4. Apple Watch Sport Band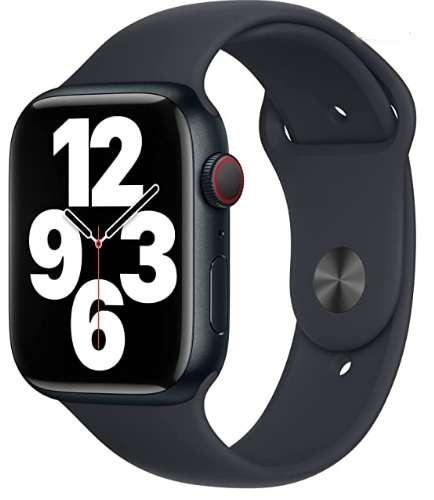 For those with an active lifestyle, one of the best overall Apple Watch bands comes from Apple. The Sport Band is made of fluoroelastomer, which is a highly durable material designed to withstand most anything you throw at it. The rubber-like material is surprisingly soft and features a tuck and pin closure to keep it secure. While classic black is always a stylish option, you'll find it comes in a wide variety of colors and patterns. This is also a great unisex option.
5. Nomad Shell Cordovan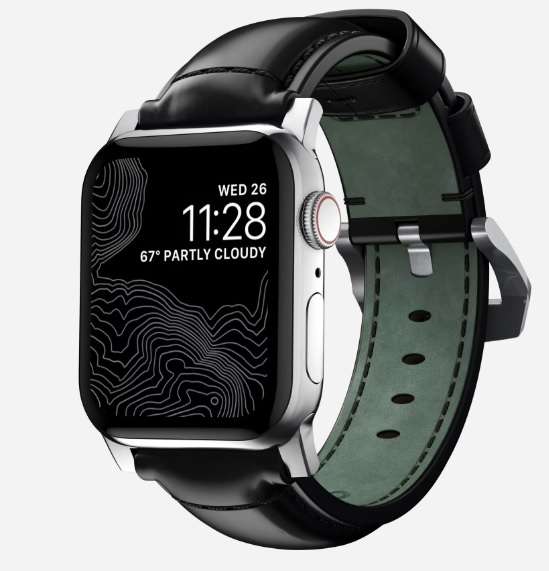 For the office and formal events, nothing can really hold a candle to the Nomad Shell Cordovan band. The Horween Leather's Shell Cordovan takes six months to complete the tanning process. As you wear it, the band develops a unique look, which ranges from a handsome patina to an exquisite sheen. Even the inside of every band is unique. When wearing this, you'll know no one else has a band exactly like yours. This is the ultimate splurge band, but well worth it.
6. Spigen Rugged Armor Pro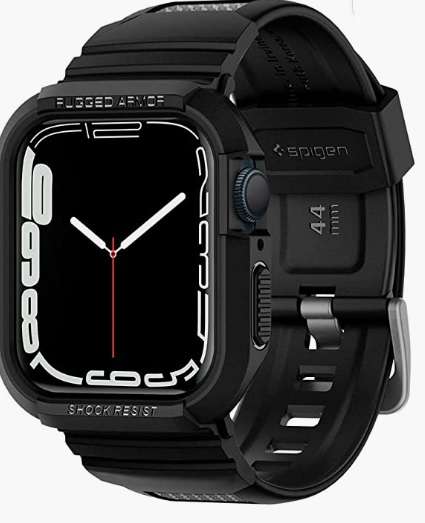 Stylish, rugged, and protective make the Spigen Rugged Armor Pro ideal for any man with an active lifestyle that also loves the sophistication of military-style watches. Spigen not only offers one of the best Apple Watch bands in terms of looks, but it helps keep your watch safer. A shock absorbent layer along with a raised bezel helps your watch last longer through all life throws at it.
Stylish Apple Watch Bands for Women
7. GBPOOT Nylon Stretch Bands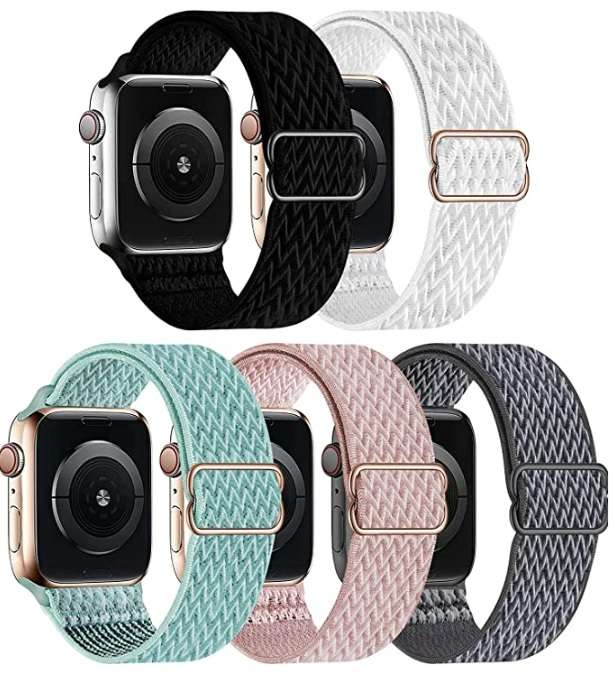 GBPOOT is well-known for offering a wide variety of colors and patterns to match any outfit. The soft nylon of these bands is breathable and stays in place. For active lifestyles, they won't slip and they're easy to wash when needed. Stainless steel buckles make them even more stylish. The best part is you can get them in packs of five or eight to easily switch your band with every outfit.
8. Kate Spade New York Stainless Steel Band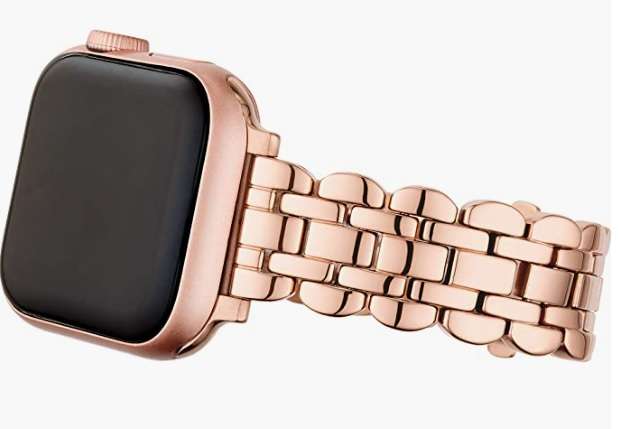 One of the most feminine Apple Watch bands comes from Kate Spade. The chic, modern look is stylish for any occasion. Easy to adjust links ensures it'll fit your wrist perfectly. The Blush Gold version provides a soft pink that's elegant without being too bold. Kate Spade also offers multiple other styles, such as pearl, silver glitz, and gold glitter to get the perfect look for your style.
9. STIROLL Slim Leather Band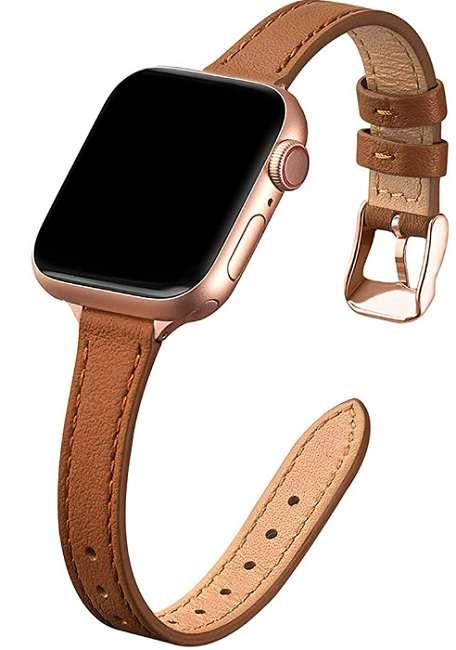 Many leather bands tend to be wider, which isn't always ideal for more petite wrists. If you're looking for something thinner and stylish, STIROLL has you covered. It's compatible with most Apple Watch sizes. In addition to high quality leather, you can pick a connector/case that best matches your watch color. With 37 color/connector combinations available, you'll definitely find something you'll love.
10. UooMoo Watch Band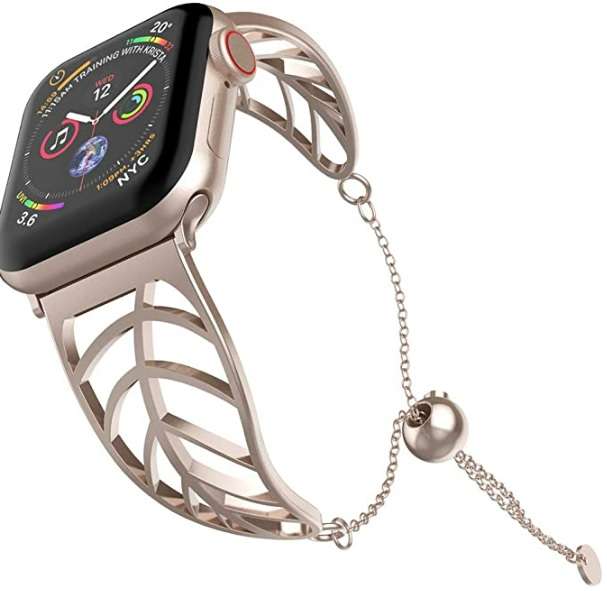 Who says your watch band has to look like a watch band? For a more unique alternative, UooMoo created a bolo style watch band that looks more like a stylish bracelet than a band. The metal leaf design is incredibly feminine and looks great with most any outfit. Thanks to the bolo design, simply slide the ball to adjust to get the perfect fit every time. It also comes in six beautiful colors.
If you're looking for some budget-friendly jewelry that looks like the real thing, try these adorable options.
11. Acrbiutu Silicone Sport Strap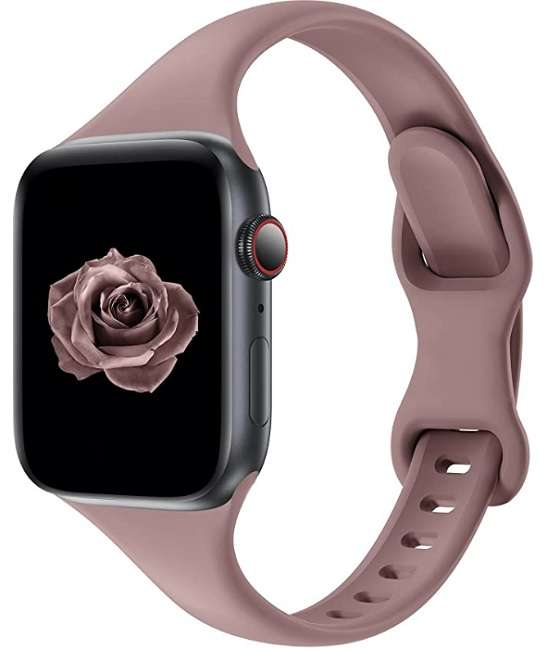 For women with an active lifestyle, the Acrbiutu Silicone Sport Strap not only looks stylish and sleek, but holds firm while playing sports, running, and working on. The slim design makes it easier to move your wrist around. While designed for sports, it'd easily look great in a professional environment as well. With 44 color options, you might want to pick up several to match any outfit. These also work as unisex bands.
12. CTYBB Stainless Steel Mesh Band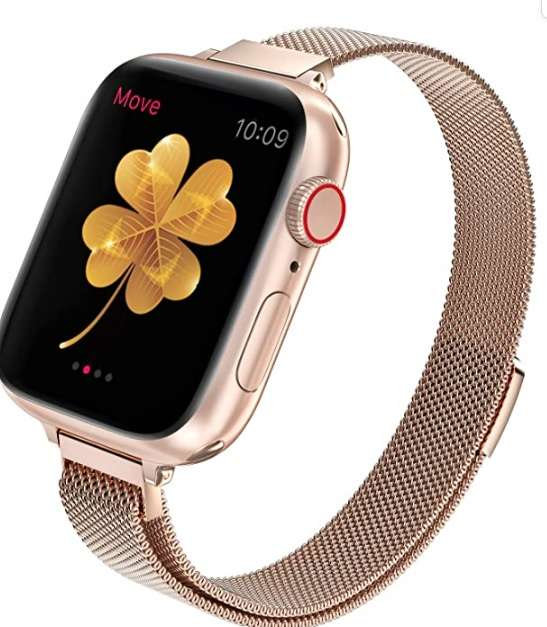 CTYBB's Stainless Steel Mesh Band looks surprisingly elegant for the low price. The magnetic closure holds tight and lets you get the perfect fit. The slim design makes it perfect for work, school, parties, and more. No matter where you need to go, this band will make a statement. The band comes in nine colors, including a iridescent rainbow style.
Frequently Asked Questions
Are non-Apple brands safe to use with my Apple Watch?
Yes. While some brands are notorious for not fitting well, most work just as well as Apple-branded bands. The key is making sure you get the right size to fit your watch size, otherwise, it won't fit your watch securely.
Is it better to buy a cheaper or more expensive option?
Most Apple watch bands are fairly cheap. High-end designer and specialty leather tend to run much higher, of course. Even Apple's own bands range from $50 to $100, putting them in a mid to high range pricing. Cheaper options work just as well and let you buy more colors and styles to switch out your watch band more often.
Image credit: Luke Chesser via Unsplash
Subscribe to our newsletter!
Get the best of ModernRatio delivered right to your inbox!