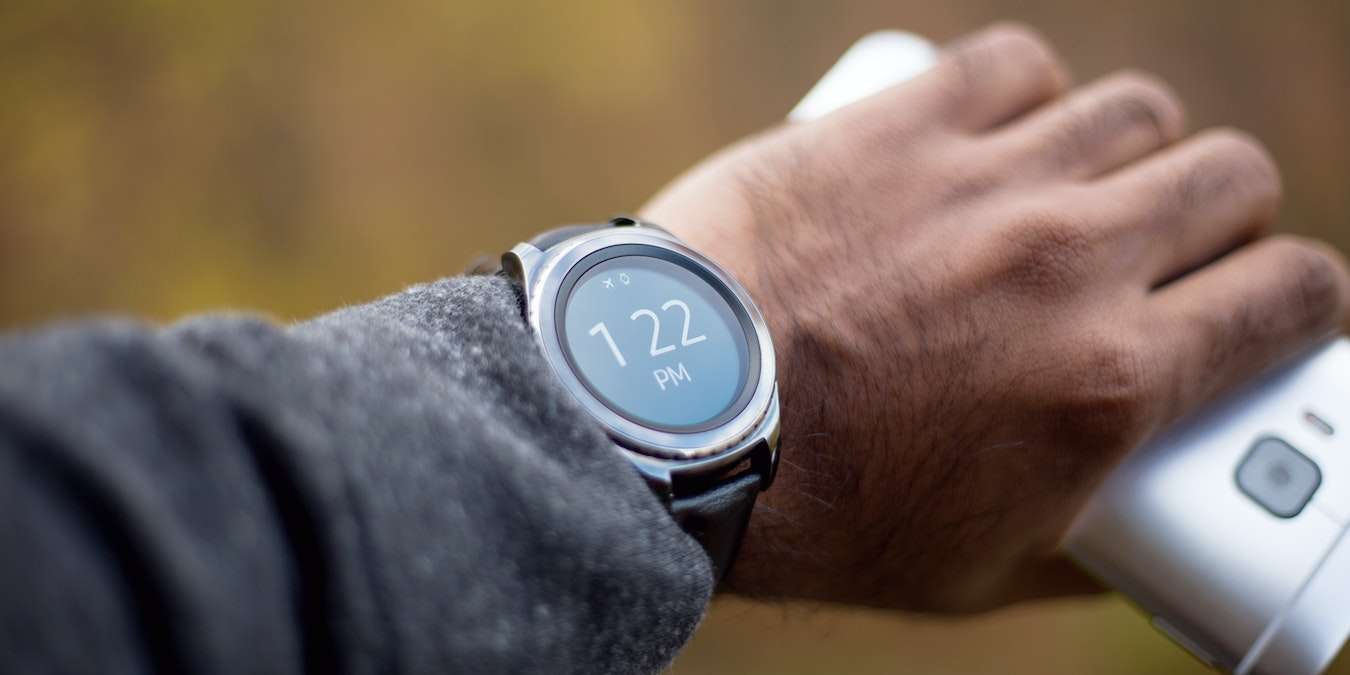 When you buy a smartwatch, you're probably looking at more function than form. You want it to connect with your phone and do all the cool high-tech stuff. But what if you're not willing to compromise on style? What if you want to wear a watch that doesn't immediately scream smartwatch, but instead, you want a stylish timepiece that fits into your business casual outfit or everyday wear while packing connected features?
Unfortunately, there aren't a ton of options out there. Most smartwatches, with large screens and square faces, look similar to the Apple Watch. However, there are a few stylish smartwatches out there, and today we're going to look at the best of the bunch. You'll feel as connected as ever, but you won't need to sacrifice your style!
1. Fossil Gen 6 Smartwatch
Price: $219
The Fossil Gen 6 Smartwatch is a sexy-looking watch. The round face is classy and the stainless steel makes the watch look more expensive than it actually is. If stainless isn't for you, you can choose from 10 different bands.
Google's Wear OS provides all the notifications you could ever want, and it has support for heart rate tracking, GPS, Google Pay, and music controls. The Fossil Gen 6 also supports Amazon Alexa, and lets you make and take calls all from your watch. This amazing smartwatch boasts a 24-hour battery life and its quick-charge capabilities can replenish 80% of the battery life in just 30 minutes.
2. Samsung Galaxy Watch 5 Bespoke Edition
Price: $319
The Samsung Galaxy Watch 5 Bespoke Edition really makes a statement. Its unique watch faces, stylish band choices, and high-end stainless steel materials look great, while its smartphone features will satisfy your desire to pack the latest and greatest technology. Also, the sapphire crystal glass face is durable enough for even the most active men.
In terms of smartwatch capabilities, the Galaxy Watch 5 packs Wear OS Powered by Samsung. Some notable features include advanced sleep coaching, body composition readings, and workout tracking. This is a great choice for guys who already own other components of the Samsung ecosystem, but it's fine for anyone who uses Android.
3. Michael Kors Bradshaw Gen 6
Price: $239
Michael Kors isn't usually known for their technology. However, they are known for making luxury fashion products, like this amazing watch. The Bradshaw Gen 6 features Google's Wear OS, interchangeable straps, and a double pusher foldover clasp.
In addition to its stylish design, the Bradshaw smartwatch offers all of the tech perks you'd expect from a Wear OS device. You can receive notifications, answer calls, access contactless pay, and track health metrics. It's also Amazon Alexa compatible and packs a 24-hour battery life.
4. Skagen Falster Gen 6 Smartwatch
Price: $163
For guys who want a more minimalistic watch that still looks great, the Skagen Falster Gen 6 is a great option. It is simple, yet well-built. Also, you can customize the dials, choose from a variety of stylish straps, and enjoy the crisp AMOLED display.
With Wear OS, the Skagen Falster Gen 6 lets you make calls from your wrist, download a variety of apps and music, and take advantage of Amazon Alexa built-in. You also get a SpO2 monitor, heart rate sensor, and contactless pay all within your watch.
5. Amazfit GTR 4 Smart Watch
Although it isn't a Wear OS watch, the Amazfit GTR 4 is a stylish watch packed with all the same smartwatch features as the other options on this list. With Zepp OS built-in, the Amazfit watch provides a heart rate monitor, oximeter, sleep monitor, phone call support, music capabilities, and smartphone notifications. It even supports Amazon Alexa.
In addition to its smartwatch features, the Amazfit GTR 4 is a strong and stylish watch. The face features anti-glare technology, a glass bezel cover, and an impressive 1.43-inch AMOLED display with anti-fingerprint coating. This watch is the perfect fit of stylish and modern.
You don't need to look like a geek to get all the connectivity and fun features a smartwatch offers. With the watches above, you can connect to your phone, track your heart rate, check your messages, and do almost everything the more obvious smartwatches do, but with quite a bit more style. In fact, these watches are great for those who are just starting their travel journey or seasoned experts with outstanding closets.
Frequently Asked Questions
Can I use a stylish smartwatch without a phone?
Yes, you can use any of these smartwatches without connecting them to your phone. However, not all features are available without phone connectivity.
How does a smartwatch measure heart rate?
Most smartwatches monitor heart rate using PPG technology. Essentially, the watch projects a green light hundreds of times per second, and the light contacts your skin to reflect between heartbeats.
Can I change my smartwatch band by myself?
Yes, most smartwatches let you switch out the strap or wristband. Many companies even sell different wristbands so you can find one that fits your style.
Image credit: Pexels
Subscribe to our newsletter!
Get the best of ModernRatio delivered right to your inbox!