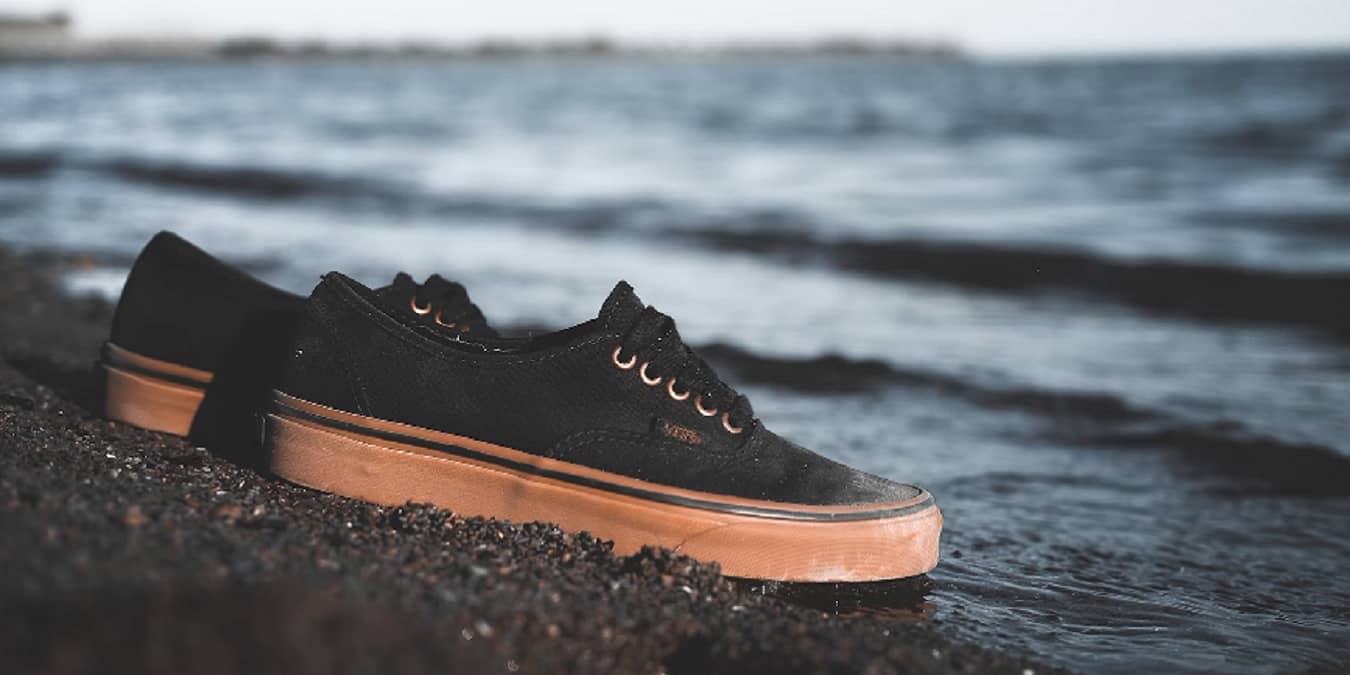 Canvas sneakers are a comfy and stylish addition to any casual outfit. This kind of shoe never goes out of style. Currently, canvas shoes are extremely popular because of their versatility – you can wear them with jeans, joggers, shorts, dresses, and even rompers.
Whether you're looking for stark white canvas shoes, or something a little more colorful, you can find it on this list. These are some of the best canvas shoes for everyday wear.
1. Adidas NEO Women's Courtset Fashion Sneaker
When it comes to choosing a shoe for comfort and style, you can't go wrong with Adidas. The Adidas NEO Courtset Fashion Sneaker comes with a padded, cushiony insert, along with Adidas' signature stripes on the outside. If you don't like the off-white color in the above picture, this shoe also comes in pink, black, a few shades of blue, and gray.
2. Keds Women's Champion Core Canvas Sneaker
This Keds Champion Core Canvas Sneaker is a timeless classic. It's also a bit daintier than some other sneaker options – a low cut top and thin rubber sole give it a sleek look.
Keds emphasizes that its women's sneakers aren't simply a smaller version of men's shoes. The company reshapes the shoe to fit a woman's foot more comfortably. So if you're tired of ill-fitting "unisex" shoes, these are for you.
3. Converse Women's Chuck Taylor All Star Shoreline Low Top Sneaker
Converse has been around since the early 1900s, and the brand is still just as relevant today. While you might not want to rock the iconic high-top, you can still sport the Converse Low Top Sneaker. You don't even need to tie these sneakers – just slip them on and you're good to go!
4. Sperry Women's Pier View Shoes
These Sperry Pier View Shoes scream "nautical." The navy blue canvas paired with the barrel-tied beige laces will definitely give your outfit a preppy sailor vibe. When you slip these shoes on, you'll immediately notice the comfortable memory foam shoe liner.
5. Roxy Women's Rory Slip-On Sneaker Shoe
For something a little more rugged, go with the Roxy Rory Slip-On Sneaker. This distressed, no-tie sneaker comes with a memory foam insole and a terry cloth lining. The back of these shoes also features a colorful tribal design.
6. Vans Authentic Core Classics
Vans is best known as a clothing and shoe brand for skaters. However, even if you aren't an avid skateboarder, you can still rock a pair of Vans. These reliably sturdy shoes have a low-cut top, and are crafted from a canvas fabric.
7. Taos Women's Star Sneaker
While Taos has a variety of canvas sneakers available, it's the Star Sneaker that's one of the most popular. Targeted cushion support, a removable cushioned insole, and a soft fabric lining make this ideal for all day comfort. Plus, you can get them made with synthetic, fabric, canvas, hemp, or leather. Tired of white? Try pink, blue, gray, plaid, or one of several other colors/patterns.
8. TOMS Heritage Canvas Women's Carmel Sneakers
These TOMS Heritage Canvas Sneakers offer a distinct, clean design. No matter what you slip them on with, these kicks will instantly spruce up your outfit.
9. Blowfish Malibu Women's Fruit Sneaker
The Blowfish Malibu Fruit Sneaker has a laidback Californian vibe. Its weathered look, zipper accent and unique patchwork design on its back come together to create a shoe for carefree wearers. Slip these shoes on with a pair of jeans and a hoodie for that perfect breezy look.
10. Skechers Women's Street Cleat Canvas Lace-Up Sneaker
Lace up these Skechers, and you're bound to get noticed. The bold contrasting colors coupled with a platform sole definitely makes this shoe stand out. Skechers is known for comfort, and this padded sneaker doesn't disappoint in that aspect.
11. Tretorn Women's NYLITEPLUS
If you're into vintage clothing, check out the Tretorn Women's NYLITEPLUS. These all-white sneakers look as if they've been transported out of the 80s. Despite the focus on the retro outer look, you can expect a cushioned inside that'll keep you comfortable all day.
12. UGG Luciah Sneaker
UGG does more than just incredibly comfortable boots. The UGG Luciah Sneaker offers comfort and style in a slip-on sneaker. The cotton and jute mixture gives them shoes a light-weight, breezy feel, so they're ideal for hot summer days. A cushioned, flexible sole keeps your feet happy all day long. While white isn't an option, opt for beige (natural), black, blue, or peach.
13. UIN Fashion Floral Art Sneaker
Tired of solid colors and want a little more personality on your shoes? UIN's Fashion Floral Art Sneaker comes in 43 bold art patterns. From flowers and paisleys to plaid and portraits, there's something for everyone. What's nice is these slip-ons aren't just colorful, they're comfortable too. The hardest part is picking out which one you want to try first.
14. Vionic Beach Pismo Casual Sneakers
Vionic Beach Pismo Casual sneakers are the perfect blend of beach casual and retro. The fringed top and bright metal eyelets add an extra bit of style. If comfort is what you crave, it's hard to beat the three zone comfort technology with heel stability, arch support, and toe cushioning. So, you get all day wear with no issues. Plus, you get to pick from over 40 colors and designs.
Tip: Want even more shoe suggestions? Check out these stylish boots perfect for the season.
Frequently Asked Questions
Can I machine wash canvas sneakers?
One of the benefits of women's canvas sneakers is you usually can just stick them in the washing machine. However, it's a good idea to tie the laces or tuck them somehow to avoid getting them tangled in your clothes. Wash them with your jeans for best results.
However, canvas shoes have rubber bottoms. So, don't put them in the dryer. Only air dry.
If you're buying rare sneakers, you might want to spot wash them instead to avoid any issues.
Do canvas sneakers stretch?
Canvas is a little more forgiving usually than other shoe materials. However, always read the sizing charts and reviews to see if a brand runs a little small or large. If you're not sure, try to find the shoe in a local store or see if Amazon has a try before you buy option (only available to Prime members).
Image credit: Icee DC via Unsplash
Subscribe to our newsletter!
Get the best of ModernRatio delivered right to your inbox!