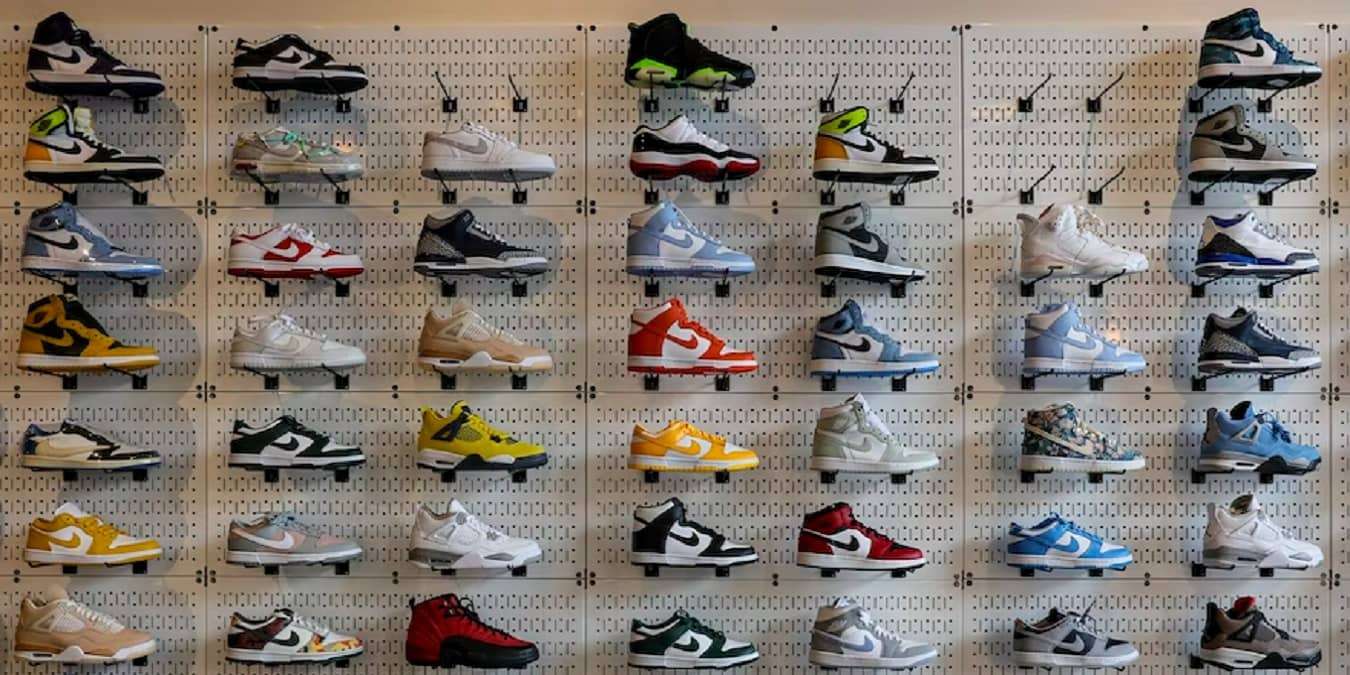 So you've spent lots of hours cultivating fantastic outfits using the tips we've provided here. You know how to wear a shirt that fits correctly. You understand how to wear cologne. You even studied up on layering properly.
But something still feels missing! As nice as your clothing looks and feels now, your outfit may need a unique element that makes it truly special – perhaps a pair of rare sneakers that not just anyone walking down the street would be wearing.
You've saved your money and you're ready to make an investment. Since such sneakers are rare and hard to find, you can't just run out to your local sneaker shop and snag a pair. Rather, you'll want to look to specialized retailers to find the right kicks for you. Here are some of the best sites and online retailers for special sneakers.
1. StockX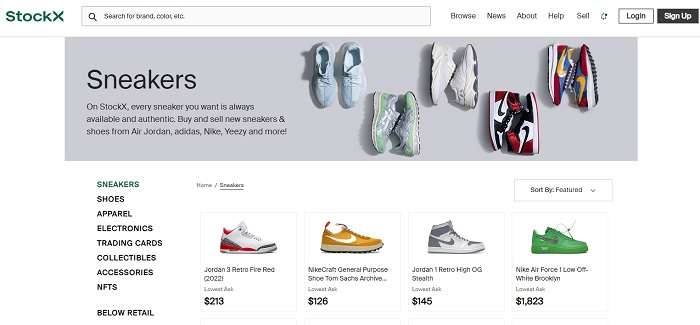 StockX isn't technically a website just for selling sneakers, as the website also serves as a place to find streetwear, handbags, and watches. But it seems like sneakers are where a lot of its business comes from, and you can find all kinds of rare sneakers from a wide range of brands here. Think of it like eBay, but with a much narrower scope.
2. Flight Club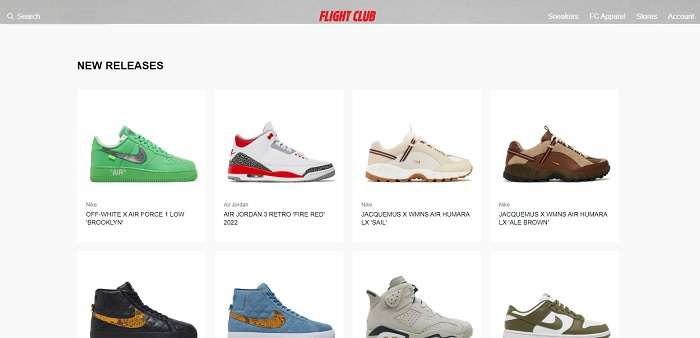 Flight Club has been a leader in selling rare sneakers since 2005, so the consignment website (and New York-based store) certainly knows what it's doing. Whether you're looking for a pair of Nike Dunk SB Lows from 2010 or some retro Jordan sneaks, you should be able to find them on Flight Club.
3. Stadium Goods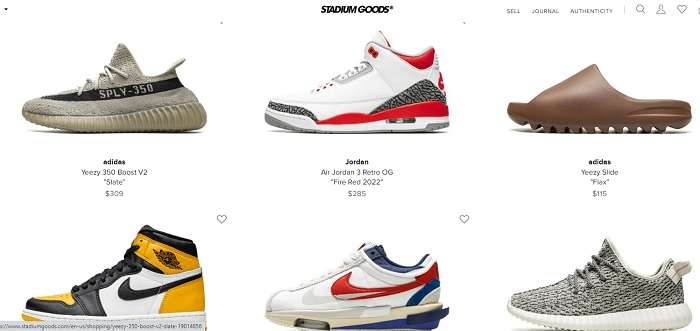 Stadium Goods is a somewhat newer consignment website, having opened its doors in 2015. Since then, though, the website has grown exponentially. Looking for a pair of $50,000 Air Jordan 11 Jeter sneakers? This site happens to have a pair in stock in size 10.5. Of course, there are more reasonably-priced sneakers from Nike, ADIDAS, New Balance, and just about every brand you can think of.
4. GOAT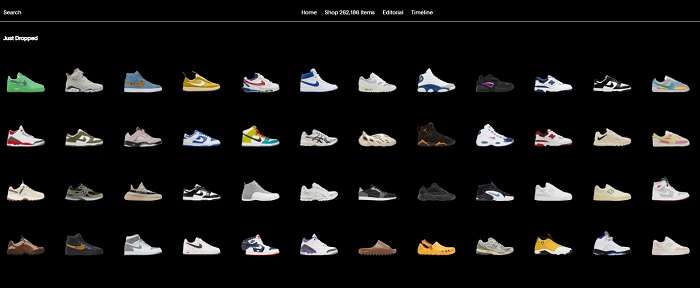 GOAT has some of the greatest of all time rare sneakers you could possibly want. While the site isn't the easiest to navigate, it works a lot like StockX, selling all types of streetwear. You can both buy and sell on GOAT and all items are verified before they can be sold. If you're okay with gently used rare kicks, you can score those here too. You'll find the latest Air Jordan, Yeezy, Balenciaga, and more here.
5. eBay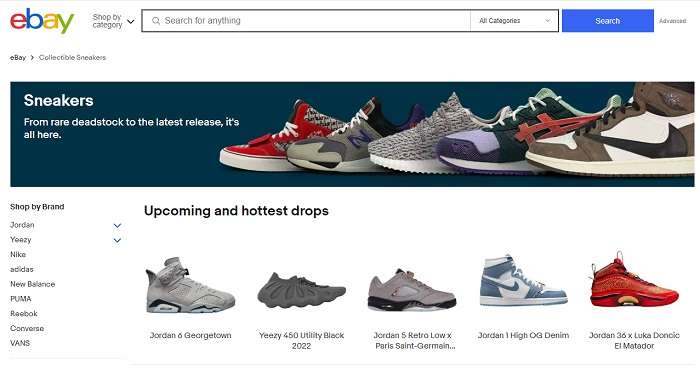 When all else fails, there's always one place you can go to find just about anything, and that place is eBay. Many of the shops above have a presence on eBay, and there are tons of smaller resellers on there looking to move rare sneakers. The biggest issue with eBay compared to websites like the ones above is it's not as easy to browse for random rare sneakers. You'll pretty much need to know what model you're looking for. Though there is a Collectible Sneaker section, which makes browsing at least somewhat possible. Even if you're planning to buy from a site like StockX or Holy Grail, you may want to check eBay to make sure you're paying a fair price.
6. Sole Collector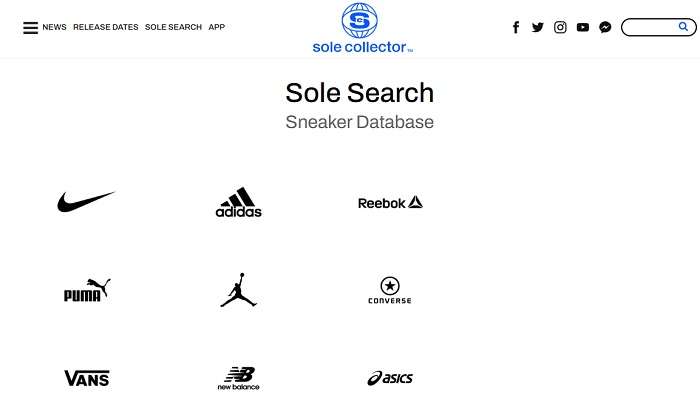 Sole Collector works a little differently than the other sites on this list. Instead of buying directly from them, you search for what you want to see the latest pricing guides and which platforms have your rare sneakers for sale. Think of it more as a way to verify you're getting a fair price while also serving as a price comparison website. You also get the latest sneaker news. The site's also available as an app where you set alerts to never miss an opportunity to buy your dream shoes.
7. DroppTV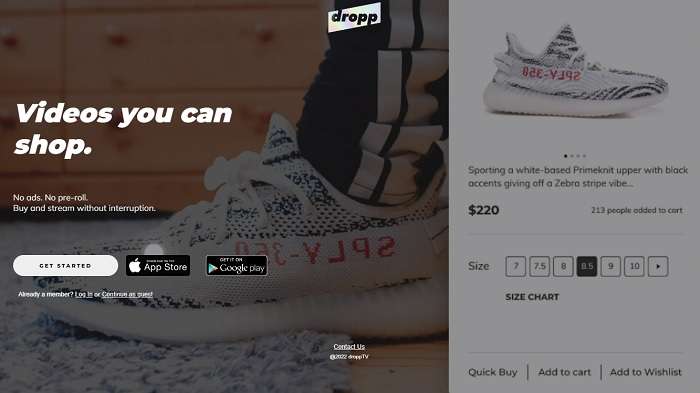 Ever watched a music video and wanted the shoes you saw? That's exactly what DroppTV is for. While it's not just for stylish or rare sneakers, you watch videos and when you see something you like, click it. Many items are available to buy directly through DroppTV. Thanks to the partnership with brands, there are no ads in the videos, which can include cooking videos, music vids, makeup tutorials, and much more.
Bonus: Google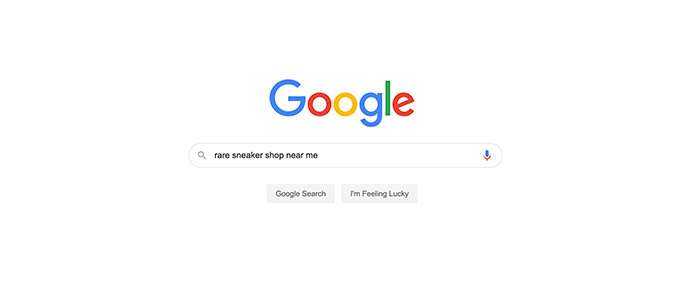 Google won't sell you a pair of rare sneakers, but if you search for rare sneaker shops, you might find that there's a specialized sneaker store in your area. For example, I found a really well-stocked shop less than an hour from my house, and I live in a rural part of Connecticut. If you live in a big city, you're almost certain to have a rare shop in your area!
If the Shoe Fits, Buy It!
When it comes to sneakers, boring off-the-shelf models just aren't enough for some people. And that's why these websites need to be in your bookmarks. Next time you want to treat yourself to something special, pick up a pair of these rare sneakers. Just make sure you don't get a spec of dirt on them! For everyday wear, try these stylish running shoes or slip-on sneakers.
Frequently Asked Questions
How do I know the sneakers aren't knock-offs?
Obviously, you don't want to waste hundreds or thousands on fake shoes. The first thing to remember is only shop at legitimate websites. If you're concerned, just search for the name of the store plus the word "scam" or "knock-off." If there are a lot of bad reviews, you know to stay clear.
Also, if the site promises extreme deals where you get $1,000 shoes for just $100, you might want to avoid them. While you might get a once in a lifetime deal like that, odds are, it's a scam.
What should I pair with my new rare sneakers?
How do I know I'm getting a good price?
Doing a little quick research should let you know what the current going rate is for a specific pair of sneakers. Sole Collector's price guides are a perfect way to ensure you're paying the current average. Of course, individual sellers may price sneakers slightly higher or lower, but it should be close to the average. Just search for the sneaker on Sole Collector to find the price guide.
Image credit: Mick Haupt via Unsplash
Subscribe to our newsletter!
Get the best of ModernRatio delivered right to your inbox!