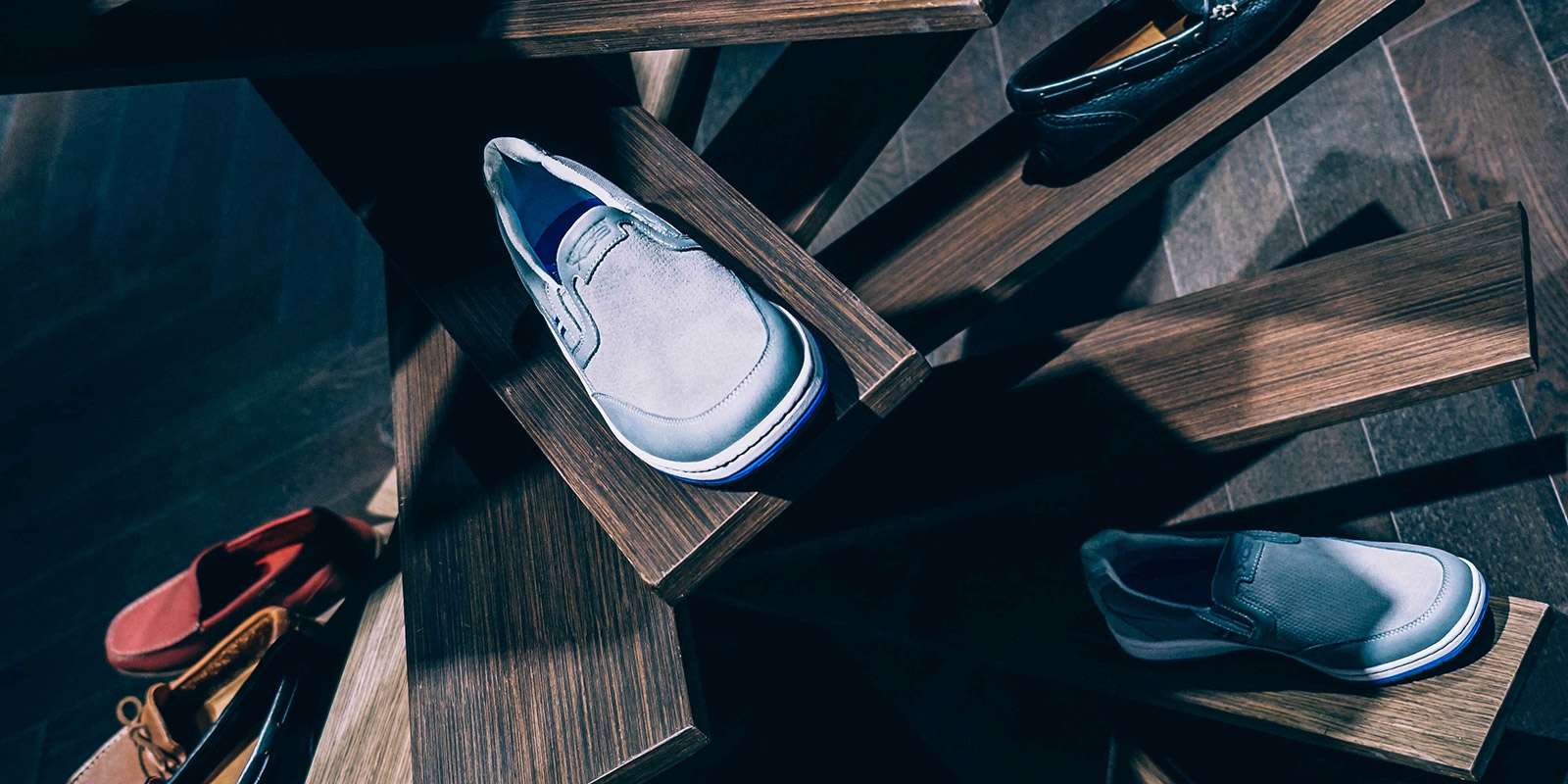 Being lazy doesn't necessarily mean not being stylish. Sure, to really look your best, you need to put in a bit of effort, but even if you want to put forth as little effort as possible, you can still look good.
Even when it comes to hair, there are plenty of low-effort styles that'll have you looking fantastic. And sneakers are no exception—you can throw these slip-on sneakers on and look great without worrying about laces and the headaches that come with them. And best of all, slip-on sneakers tend to be pretty cheap, so you can snag the pair that suits your taste without breaking the bank!
1. Vans Slip-On Pro
In the world of slip-on sneakers, there are few brands more iconic than Vans. The company, which also makes one of the most timeless sneakers on the market, brings both style and function with its Slip-On Pro. If you want to go a little cheaper, there's also the Classics, but the Pro models tend to be a little more comfortable, and they don't cost that much more.
2. PF Flyers Center Lo Slip-On
PF Flyers are a classic sneaker brand, and the Center Lo Slip-On is a classic model. It features a slim profile and a front outsole that features a different look that makes it stand out from some of the other slip-on sneakers on the market.
3. Converse One Star CC Slip
When it comes to classic sneaker brands, you'll have a hard time finding one that's more beloved than Converse. Of course, the company is known mostly for its iconic Chuck Taylor canvas sneakers, but don't let that make you think the One Star CC Slip are any less stylish. They come in burgundy and white, so you should be able to snag a color that works out for your tastes.
4. Nike SB Zoom Stefan Janoski Slip
I love Nike SBs. There's just something about the look and feel of Nike's skateboarding line that makes me take notice whenever I see a new pair drop. If you feel the same way, but want to wear a pair of slip-on sneakers, you should give the SB Zoom Stefan Janoski Slip a shot. They're a bit on the expensive side for a slid-on, but that's the unfortunate tradeoff of going with a shoe in the Nike SB line.
5. Etnies Langston Slip-On
The Etnies Langston has a rather interesting cut to it compared to the other slip-on sneakers on the market. Like many slip-on sneakers, these are technically a skate shoe, but they feature a very traditional design that's suitable with just about any outfit. They're available in black and navy, which are two of the more versatile colors for sneakers.
6. SeaVees Men's Baja Slip-On
If you want a pair of slip-on sneakers that features a less skateboarder design, these are the pair for you. They come in four different colors, so it'll be easy to match them with whatever outfit you're wearing. The linen look gives them a nice casual look that'll go great with a neutral color t-shirt and a pair of jeans.
Watch Out Laces!
Honestly, laces are just a pain. They come untied, they don't look right unless they're laced a certain way, and they really just do more harm than good. These sneakers get rid of laces and opt for an easy-to-wear but stylish slip-on design, which is perfect for those days when you want to look good but you don't want to spend too much time getting ready.
Subscribe to our newsletter!
Get the best of ModernRatio delivered right to your inbox!