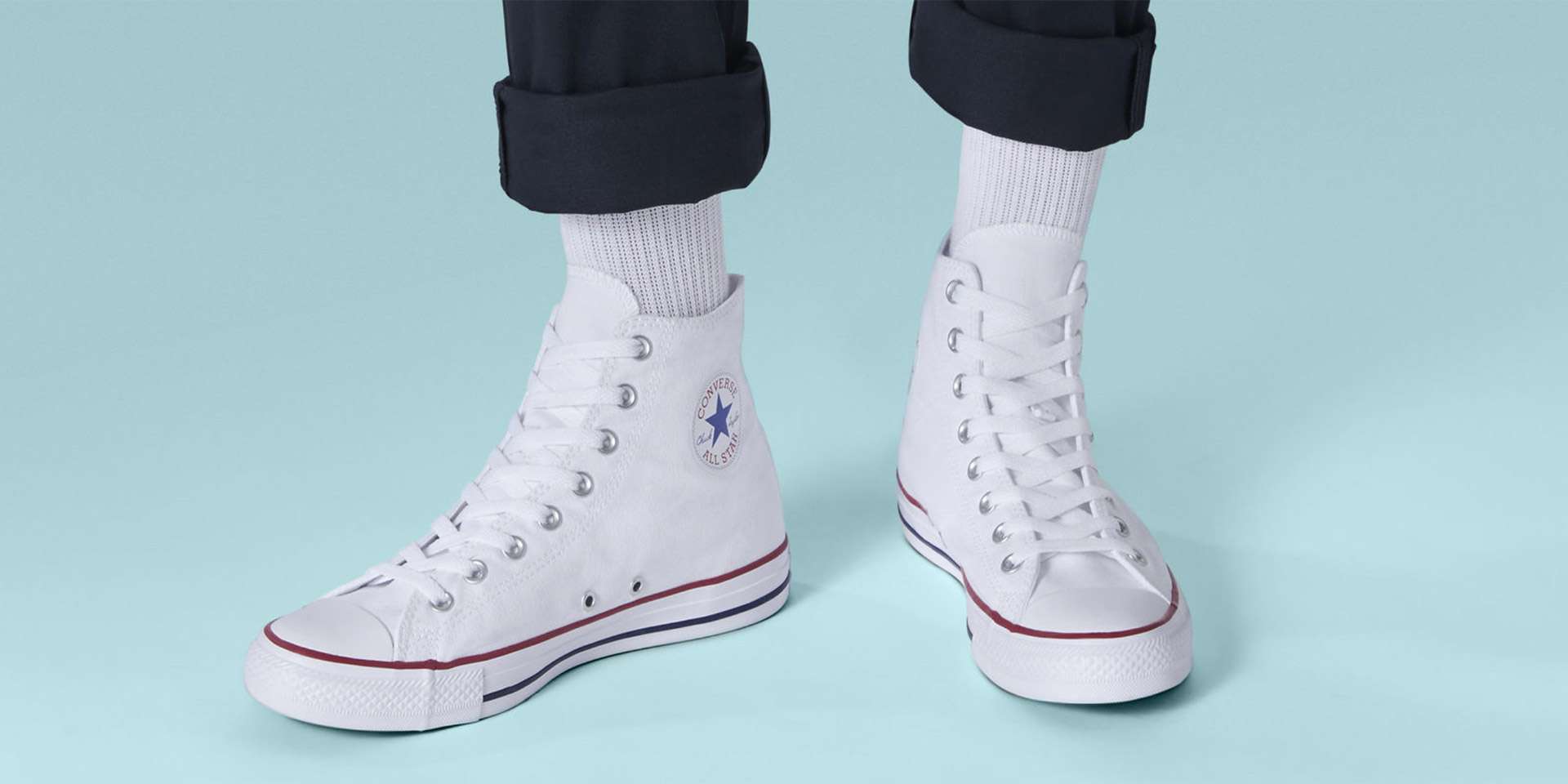 When it comes to your wardrobe, shoes are one of the more expensive things you'll need to purchase. But they're also one of the most versatile parts of any wardrobe. Changing the shoes can literally change the entire feel of an outfit.
When picking a pair of sneakers, you want to grab a pair that's timeless, so you don't need to worry about your investment going out of style. Timeless, however, doesn't necessarily need to be expensive. You can get a comfortable, versatile, and timeless pair of sneakers for under $100. Some of these kicks have been around for generations, and we expect them to remain fashionable for generations to come.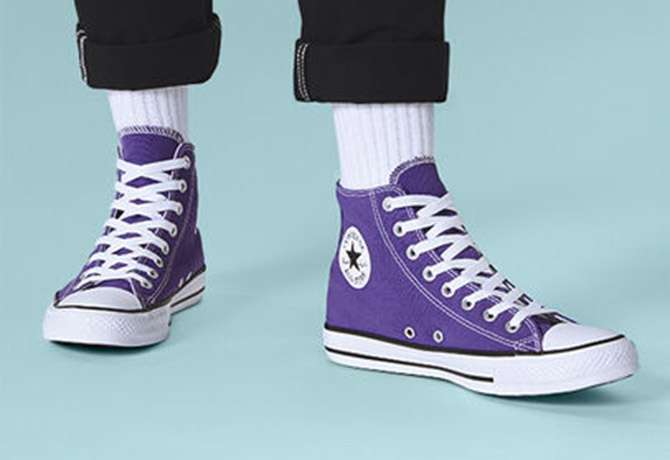 Whether you go with a pair of lows or highs, there are few sneakers that have stood the test of time quite like a pair of Converse's Chuck Taylor All Stars. The canvas shoes look good with just about any casual outfit, and they sell for around $55, which means you can afford to snag a few different colors to round out your wardrobe.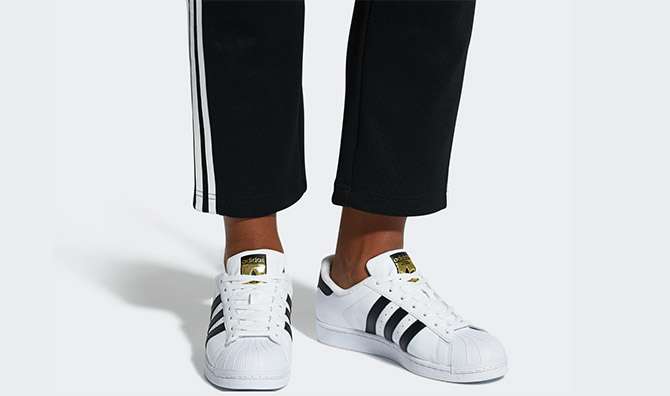 The iconic three stripes on the side of the Superstars are one of the most distinct looks out there. You can get them in a few different colors, but none look as clean and stylish as the white ones with black stripes. Whether you're rocking a pair of chinos or sweatpants, the Adidas Superstars will work perfectly. And at around $80, they're a good value.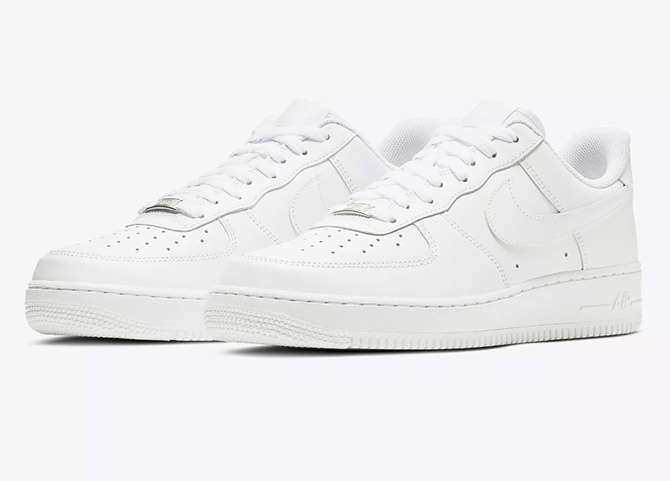 The Air Force 1 '07 is one of the most iconic shoes out there. They're incredibly simple with their subdued colors and blended Nike logo, but they look damn good. A pair of jeans and Air Force 1s look so good together you'll wonder if they're made for each other. They're near the top of this price range at $90, but they're worth every penny.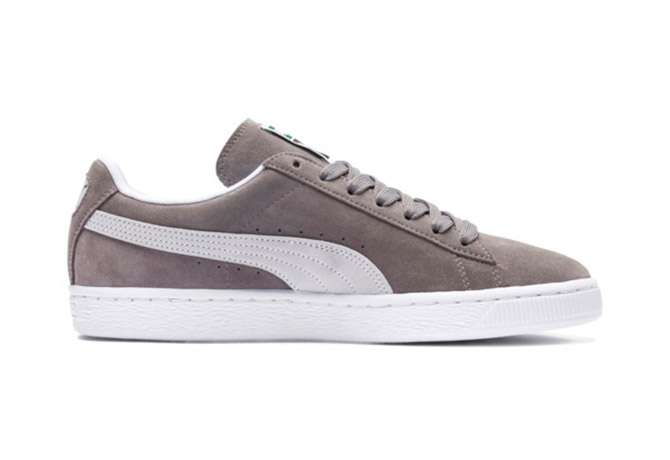 There's just something about the look and feel of suede, and few sneakers make use of the stylish material quite like the Puma Suede Classic+. From the clean colors to the simple line down the side, everything about these sneakers looks great. And for $65, they're one of the best values out there.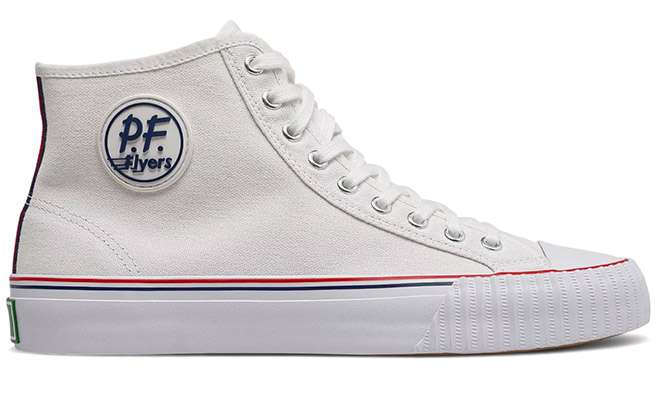 Just like the Chuck Taylor sneakers, the PF Flyers feature a simple canvas design that's available in both a high and low model. These shoes first launched close to a hundred years ago, and they've shown no signs of going out of style. They're available in a bunch of simple colors, and they're only $60, so you can fill your closet with them without breaking the bank.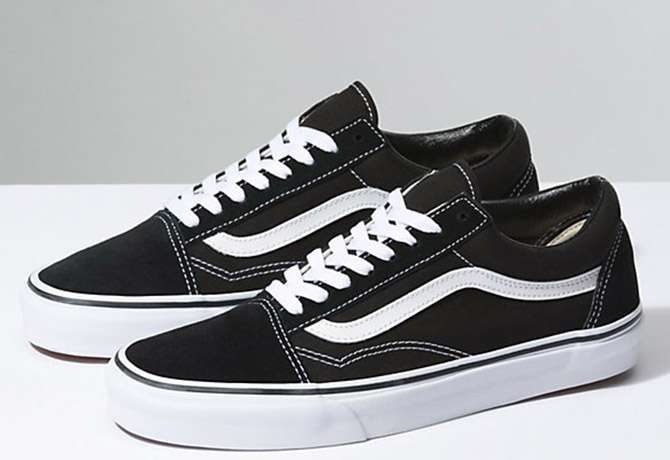 When it comes to skate shoes, few are more timeless and iconic than the Vans Old School. They feature simple, sleek lines, a nice low cut, and a suede and canvas upper that'll look good with just about any casual outfit. They're $60, which is quite reasonable for what they bring to the table.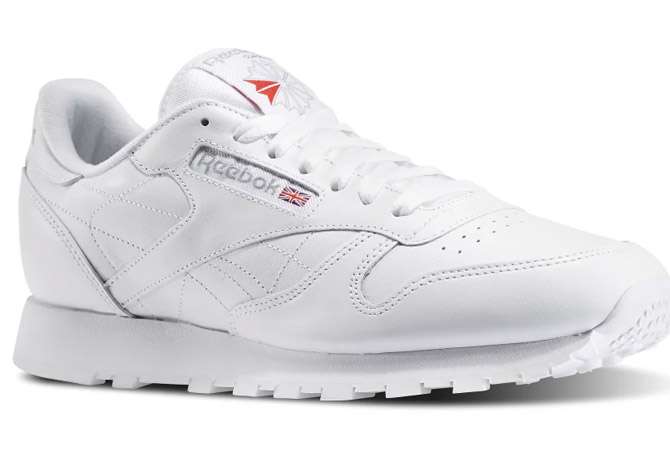 You can help but look at those slick white sneakers with their lowkey Reebok logo and want a pair. They're clean, comfortable, and stylish. Because they feature such a simple design without any unnecessary markings, you never need to worry about them going out of style. And they're $75, so they won't break the bank.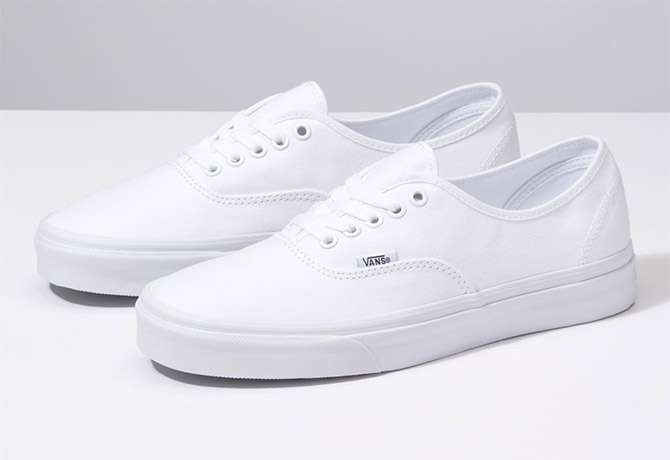 If you're into the idea of Vans, but you want a shoe that doesn't look quite as much like a skate shoe, the Authentics are just what you want. This is the original Vans sneaker, and they still feature the design elements for which they're known—the metal eyelets, the canvas upper, and the simple Vans flag. For $50, this is the perfect sneaker to add to your wardrobe.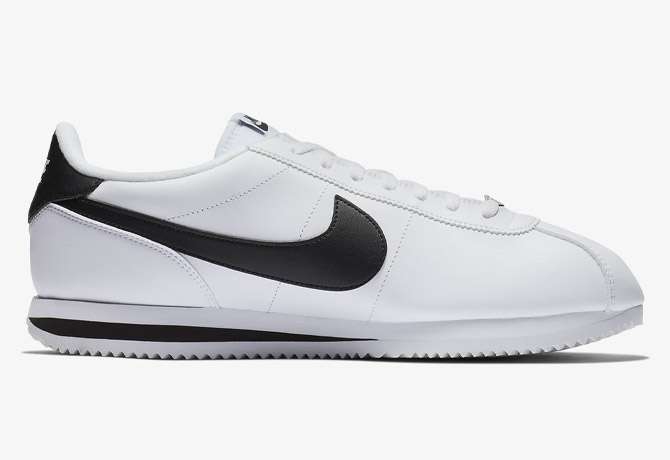 For anyone looking for a Nike sneaker that features a simple design but you're not quite into the Air Force 1, the iconic Cortez is just what your closet ordered. The leather sneaker is an iterated version of a design that came around in 1972 and is still just as stylish today. At $75, they're also one of the cheaper Nike kicks you'll find.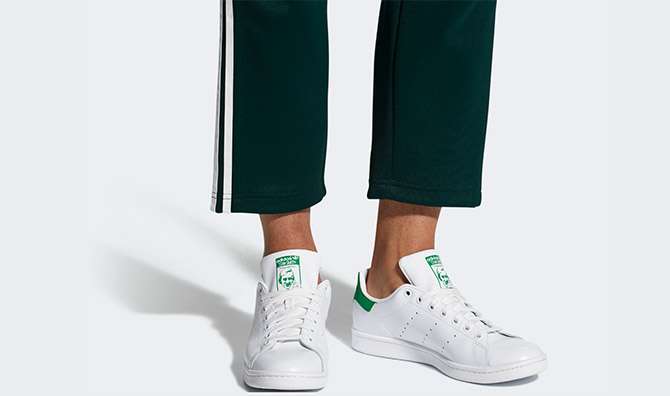 The Stan Smith from Adidas are an absolutely gorgeous sneaker. The all-white design with simple color accents on the tongue and heel looks fantastic and will go with just about anything. And if you want to get adventurous, Adidas offers the sneaker in lots of colors, but I personally love the white and green. These kicks will set you back $80.
Subscribe to our newsletter!
Get the best of ModernRatio delivered right to your inbox!