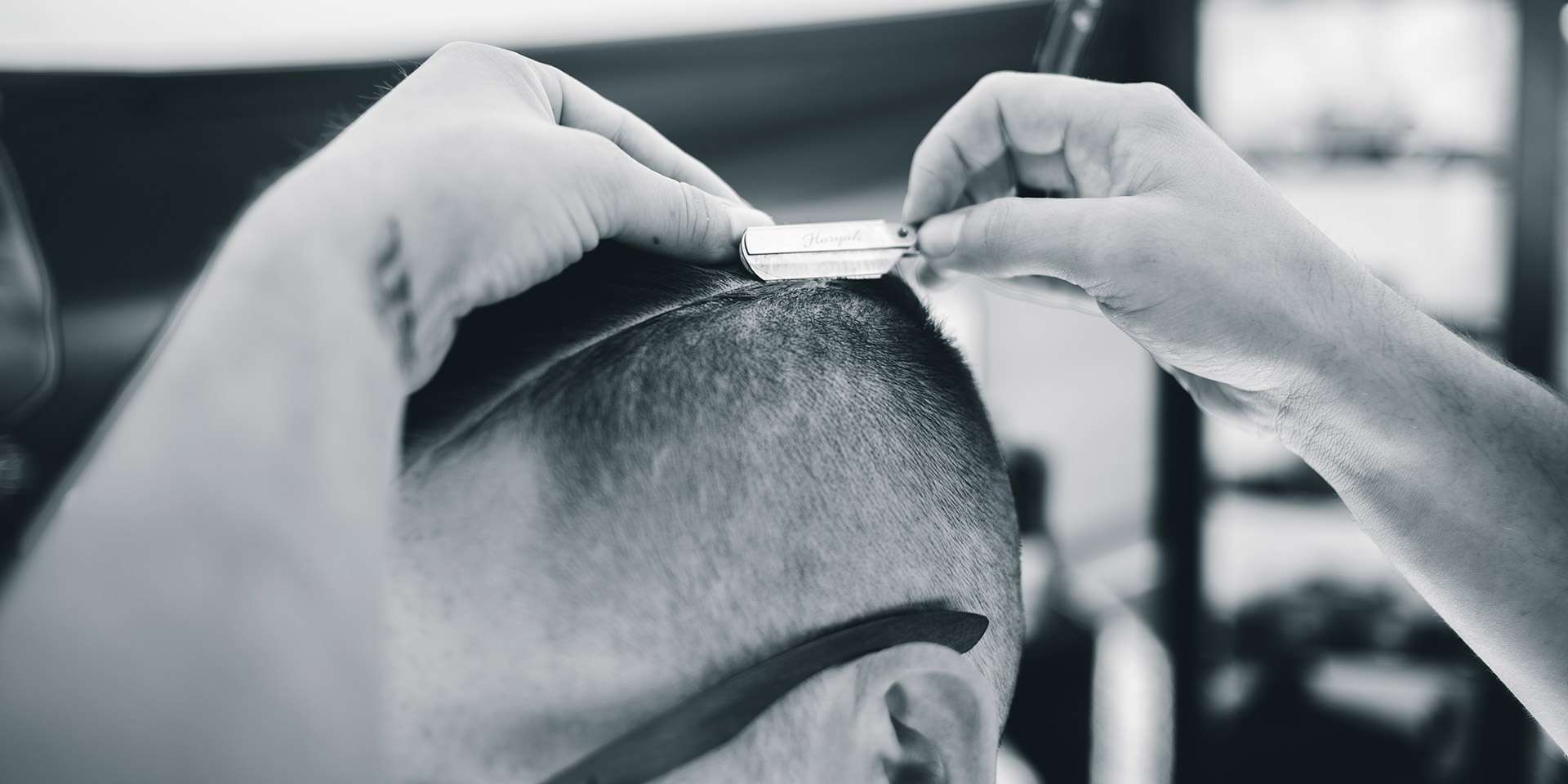 For men, hair is one of the first things we're able to put forward to make a good impression. Whether you're talking about looking your best for an important meeting at work or trying to impress on a first date, having a clean hairstyle can make a huge difference.
With that said, not everyone is willing to spend 30 minutes styling their hair each day. What are some hairstyles you can rock that'll look good with minimal effort? We'll show you some haircuts you can get that you can style quickly and easily.
1. Bald
If you're feeling brave, or you're fighting balding, shaving your head might be the perfect low-maintenance haircut for you. You'll have exactly zero to do with your hair each day (since you won't have any hair to style), which can be a nice time-saver.
Of course, going bald doesn't look good on everyone (though depending on your current follicle condition, you might not have much of a choice). If you still have your hair, and you just want to look like Vin Diesel, you might want to try our next low-maintenance hairstyle before you jump all the way down to a zero on the clippers, as it'll give you a better idea of how minimal hair looks on you.
2. Buzz Cut
This is the go-to haircut for guys who don't want to put forth any effort in their styling on a daily basis. And while it's simple to style every day, you can give it your own personal flair depending on how (or if at all) you choose to have your hairstylist or barber taper or fade it and how short you actually go with the clippers.
While the effort required to style the hair on a daily basis is almost nonexistent, the tradeoff is that a buzz cut does require a good bit maintenance to keep it looking good. You might think you can just get it cut and let it grow for a couple of months, but if you want to look good, you're going to want to get it cleaned up regularly (this is especially true if you elect for a fade and shape).
3. Short to Medium Taper
At first glance, you might look at a taper and think it requires a bit of work, but it generally only requires a little teasing on the top to make it look nice. And if you go a little shorter, around an inch or so on the top, you can just run your fingers through it and go with the messy look. Just apply a bit of hairspray, rub your fingers through it, and get out the door.
The nice thing with a taper is that you don't need to hit the barber as frequently as you do with a shorter haircut. Because you're not going completely bald towards the neck and you're leaving the top a little longer, it'll grow out evenly, allowing you to create the same look as it grows. This can be a great way to save a few bucks while still having a look that's stylish.
4. Short Side Part
This is one of the hottest hairstyles for 2019 because it's easy to maintain and it looks fantastic. A simple taper or fade on the back and side with medium-length hair on the top creates a nice contrast that looks good whether you're going casual or dressing up. For casual, simply use some light product and sweep the hair to the side. When you want to add a little extra to the look, swipe some pomade through your locks and give it some shine.
To make it easier, you can ask your barber or hairdresser to provide a little extra definition to the part. This will make it so you don't need to put any effort into finding the proper location to sweep the hair over each time. Your stylist should be able to help you identify the proper direction to part the hair that works best with your cowlicks and whatnot.
5. Ivy League
The Ivy League is a perfect middle-ground between short and medium, and because the versatile haircut can be worn in so many different ways, you can choose how much effort you want to put in each day. Technically, the Ivy League is a form of the buzz cut, but it's quite a bit longer, essentially using the longest clipper setting available and then tapering it slightly on the back and side (though the look can also be achieved with scissors if you want it a little longer).
Once you have the cut locked in, you can choose to slightly mess it up, part it on the side, or give it a little spiked look. Depending on how your hair flows, you might find that it looks pretty damn good when you just hop out of bed and go, though your mileage may vary there.
Who Says You Can't Look Good and Be Lazy?
Being lazy doesn't necessarily prevent you from looking good. Just run out to your local barber or stylist and ask them for any of these haircuts. You'll only need to spend a couple minutes styling your hair each day, and you'll look just as good as the guys who spend all day working their locks into shape.
Subscribe to our newsletter!
Get the best of ModernRatio delivered right to your inbox!