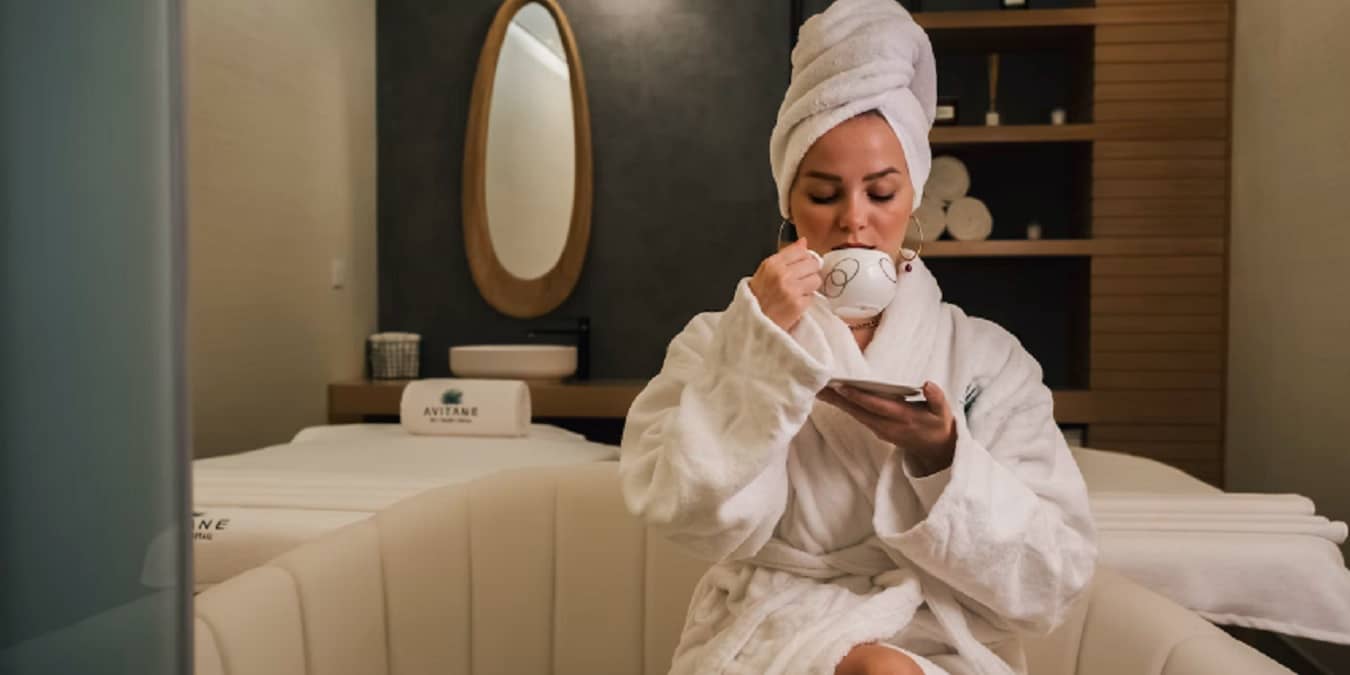 Your face deserves special treatment once in a while. After all, there's only so much that your at-home skincare routine can do to rejuvenate your skin. Professional spa treatments can leave your skin looking more youthful, while also helping you relax.
It's easy to get confused when trying to choose a facial type. Here, we'll explain all the most common spa facial treatments, and what skin concerns they're best for.
1. European Facial
A European facial is the most basic type of treatment you can get. If you're new to spa facials, this is the perfect entry-level treatment.
European facials focus on the overall wellbeing of your face. After your face receives a steaming treatment to break up any dirt lodged in your pores, your aesthetician will exfoliate and cleanse your face. This is typically followed by a massage, mask, and some hydrating cream.
2. Oxygen Facial
Oxygen facials can tackle many skin concerns, including fine lines, facial redness, and dull skin. During an oxygen facial, your aesthetician will use an airbrush-like device that sprays concentrated oxygen directly onto your skin. The air contains essential minerals that plump and brighten your skin.
3. LED Light Facial
LED light therapy is perfect for anyone who suffers from acne, and can also benefit someone with aging skin. This treatment uses the power of LED light to penetrate the layers of your skin. A blue light will kill acne-causing bacteria, while a red light firms your skin by promoting the growth of collagen and elastin.
4. Microdermabrasion
If you choose to go with a microdermabrasion treatment, your aesthetician will use a wand that sprays extremely fine crystals onto your skin. Depending on the spa you choose, the wand might have a tip made of diamond that also buffs your skin.
Microdermabrasion works to strip your skin of dead skin cells, and provides deep exfoliation. This will have your skin feeling smoother than ever!
5. Acupuncture Facial
The thought of having tons of needles in your face might not sound too appealing, but in the end, your skin will thank you. An acupuncture facial actually has many benefits – when the needles get inserted into your face, your skin will react by producing more collagen and increasing blood flow to your face. In turn, this can lessen the look of wrinkles, brighten your face, and help reduce acne.
6. Vampire Facial
A vampire facial definitely isn't for the faint of heart, but it rose in popularity thanks to Kim Kardashian's vampiric post on Instagram. This procedure involves having your own blood drawn, and then having that vial of blood placed into a centrifuge to separate platelet-rich plasma (PRP).
The PRP then gets injected back into your skin. Although this process might sound gruesome, it's known to fill in wrinkles, fade acne scars, and plump up your skin.
7. Dermaplaning
Dead skin cells and peach fuzz are two things that no one wants on their face. Luckily, dermaplaning works to remove both of these nuisances, giving you smooth and glowing skin.
During treatment, a skincare expert will lightly rub a scalpel across your face. Not only will you notice the softness of your skin after treatment, but your makeup will also better absorb into your skin.
8. Microneedling
While you might see microneedling tools available online, it's best to have a professional do this treatment for you. Microneedling consists of a dermaroller that's covered in tiny needles.
As the dermaroller passes over your face, the needles will lightly prick into your skin. These minuscule injuries spur collagen regrowth, leading to firm and even skin.
9. Chemical Peel
Chemical peels are the most similar to at-home facial masks, but a much stronger version. These may use glycolic acid, salicylic acid, lactic acid, or a combination to target everything from uneven skin tone, fine lines, and acne. Much like with microdermabrasion treatments, a peel removes the upper layer of skin cells.
Typically, the peel stays on your face for around 15 minutes after an aesthetician applies it. Due to the stronger chemical nature, you should only get these every few months.
10. Lymphatic Massage
Spa facial treatments don't always have to be just about reducing or eliminating imperfections. With a lymphatic massage, it's about increasing blood flow to improve skin's health and helping your relax. As we all know, stress wreaks havoc with your skin.
Your face and neck are massaged a little at a time. It's a highly soothing type of facial that works well for all skin types and you don't have to worry about redness after you're done.
11. Hydra Facial
While many types of spa facial treatments focus on removing dead skin cells, a hydra facial is more focused on deep cleaning. It's a two part process that starts with a light application of salicylic, glycolic, and lactic acid that's suctioned off your face to help exfoliate it.
With your pores open and cleaned out, a hydrating mix of hyaluronic acid, antioxidants, and peptides are applied. The combination leaves you with glowing clean skin and it's ideal for acne-prone and oily skin.
12. Aromatherapy Facial
If you love the idea of relaxing facials, schedule an aromatherapy facial asap! Based on your skin needs, one or more essential oils are applied to your skin. Different oils have different benefits, so the spa will create a special mixture to help with fine lines, acne, pigmentation issues, and more.
Sit back and enjoy a relaxing facial massage to get the oils in your skin. Then, steam helps further activate the oils and cleanse your skin.
There's nothing wrong with the occasional spa day. In between treatments, make sure you know how to wash your face without ruining your skin.
Frequently Asked Questions
How often should I go to the spa?
It all depends on the treatment. Some treatments can be done every week, while others can only be done every few months or so. Ask about when you should schedule your next treatment after you're finished.
How long will the redness last?
Some treatments, especially chemical peels and those that scrape away your dead skin cells, may leave your skin looking red and angry anywhere from a few hours to a few days. Though uncommon, some people do have allergic reactions to certain chemicals and acids, which an lead to longer lasting redness.
Should I ever get more than one treatment during the same visit?
Depending on the type of treatment, you may be able to get more than one spa facial treatment. For instance, you might have a dermaplaning session followed by an aromatherapy facial. Talk to your spa to see which treatments work well together.
Image credit: Usen Parmanov via Unsplash
Subscribe to our newsletter!
Get the best of ModernRatio delivered right to your inbox!