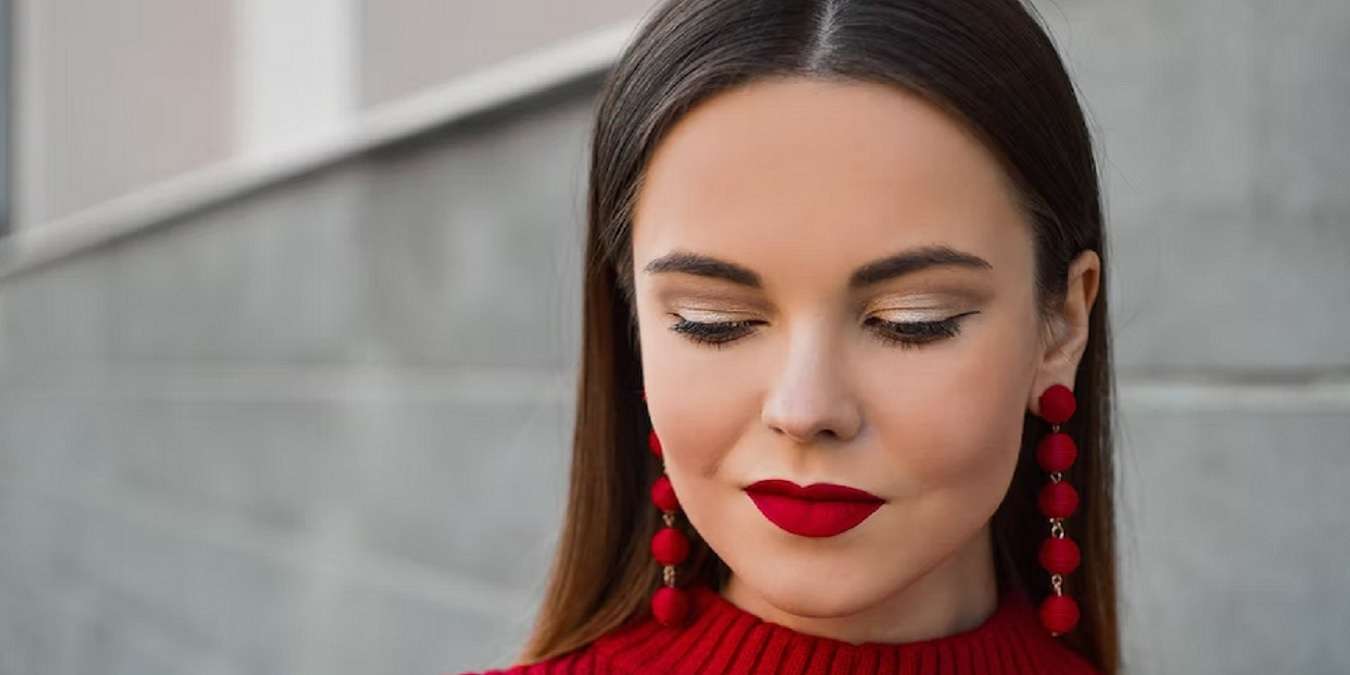 Red lipstick is intimidating, especially if you're used to wearing lighter shades. The bright, bold color attracts all attention to your face, making you feel self-conscious of your every facial expression.
When you wear red lipstick the right way, you don't have to feel uncomfortable. Follow these rules for wearing red lipstick, and you can wear your red lips with confidence!
1. Don't Overdo Your Eye Makeup
When rocking such a bold lip, you'll want to tone down the rest of your look. Put your vibrant eyeshadow aside, and pick up your favorite nude eyeshadow palette instead. It's best to stick with neutral shades that mesh with your skin.
As for your mascara, eyeliner, and blush, a light layer of each is more than enough. You want all the attention drawn to your gorgeous lips!
2. Pick the Right Shade of Red
Different skin tones look better with certain shades of red. Before you buy your first tube of red lipstick, make sure you know how to pick the right lipstick color for your skin tone first.
Some red lipstick shades, like L'Oréal's Matte-Ly in Love, look universally amazing on all skin tones. It's a great place to start if you're new to red lipstick.
3. Exfoliate Your Lips
Want to eliminate chapped lips and flakiness once and for all? Use a lip scrub once a week to keep extra dry lips at bay. Hanalei's Sugar Lip Scrub contains granules of sugar that gently buffs away dead skin, while its kukui oil and shea butter work to hydrate your lips.
4. Moisturize Your Lips
Putting lipstick on dry lips is a terrible decision, no matter what color the lipstick is. It only makes your chapped lips' unflattering creases and cracks even more noticeable. Not to mention that lipstick won't stick to dry lips all day – dry lips cause your lipstick to bleed and flake away, making for a dull, uneven color.
To avoid this, restore some moisture to those parched lips. Apply lip balm the night before you plan on wearing lipstick to get the most hydrated lips possible. You should then reapply lip balm right before you put lipstick on to keep your red lips looking soft and plump. As for lip balm, we recommend Eos Super Soft Shea Sphere Lip Balm for long-lasting hydration.
5. Prep Your Lips With Lip Liner
While you don't necessarily need to use lip liner, it's highly recommended when wearing red lipstick. Lip liner is a bit like eyeshadow primer – you can wear lipstick without liner, but it definitely won't look as good or last as long.
Lip liner seals in the color, preventing it from bleeding or flaking. It also comes in handy if you want to enhance your cupid's bow or make your lips appear plumper. Make sure to apply lip liner over your entire lip (not just the edges), so it can act as a base for the lipstick.
Your lip liner doesn't have to be the same shade as your lipstick. Go for a lip liner that matches your natural lip color, or even try a transparent lip liner.
6. Use a Lip Brush for Precise Application
Applying red lipstick directly from the tube can get messy, and this is especially true if you're in a rush. You can easily avoid smudges by taking the time to use a lip brush. To get perfect red lips, all you have to do is dab your brush on the tube of lipstick, and carefully brush it onto your lips.
7. Define Your Lips With Concealer
You can make the outline of your lips even crisper by lining it with concealer. After you apply your lipstick, use your lip brush to paint concealer around your lips. This cleans up any smudges and creates stunning definition.
8. Wear a Matching Outfit
Red lipstick doesn't look good with every outfit. For the most classic look, pair red lipstick with a little black dress or a stylish black pantsuit. If you want to rock a more casual outfit, try red lipstick with a white t-shirt and jeans. Simple is better!
9. Consider Texture
Not all lipsticks are the same. There are mattes, stains, glosses, gels, balms, and more. Each will look different on your lips. Taking selfies or posing for pictures? Stick with matte as any possible flashes won't make your lips glow like a shiner formula. Stains often last longer, but they're harder to remove if you don't like the color. Some glosses and gels might feel sticky, so make sure to read some reviews to ensure it's a smooth lipstick.
10. Start Sheer
Wearing red lipstick might feel intimidating if you've never done it before. So, work up to wearing it. Start with a sheer red lipstick or tinted lip balm. Usually, tinted lip balms are a great starting point. Not only do they hydrate well, but give you a sheer, buildable red. It's not a bold in your face red, but one that helps you build confidence rocking bright red lips later on.
11. Finish With a Top Coat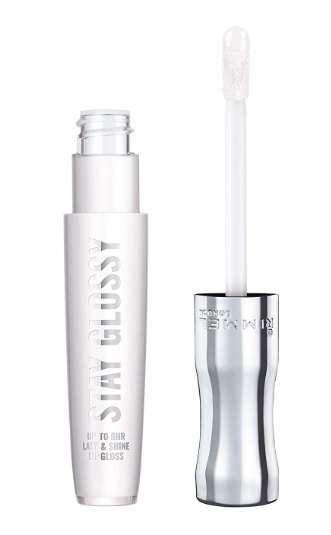 While it's perfectly fine to wear red lipstick alone, amp it up a bit by applying a top coat. Naturally, you'll find different clear top coats for various effects, but adding a glossy shine, such as with Rimmel's Stay Glossy, is the most popular. There's also formulas designed to help your color last throughout the entire day, such as Covergirl's Outlast All Day Top Coat. It's meant to be worn with other Covergirl Outlast lipsticks, but it also tops other lipsticks well too.
Make Your Red Lips Pop
Feeling bold? Now that you know how to achieve the perfect red lips, don't hesitate to amp up your look with some red lipstick.
You can't rock red lipstick without a flawless foundation. Find out how to pick out the perfect foundation for your skin.
Frequently Asked Questions
How can I keep red lipstick off my teeth?
You've probably heard that a thin coat of petroleum jelly on your front teeth helps, but who really wants to go through their day with that in their mouth? Instead, do the following:
Start by applying lip liner around your lip line and then all over the rest of your lips. This works like a base to keep your lipstick in place versus making your teeth look like they're bleeding.
Finish up by applying your lipstick. Put a clean finger in your mouth and purse your lips around it. Pull the finger out while your lips are pursed. This helps remove any excess lipstick that would otherwise transfer to your teeth.
How can I make my lipstick last longer?
Ideally, stick with brands with long last formulas. A variety of brands now offer these and are designed to stay on while eating and drinking and may last as long as 12 hours. Applying lip liner also helps.
Layering helps give your lipstick more dimension while making it last longer. Start with a matte formula and then layer a long-lasting liquid color over it.
Of course, always carry your red lipstick with you for touch-ups.
Image credit: Tamara Bellis via Unsplash
Subscribe to our newsletter!
Get the best of ModernRatio delivered right to your inbox!