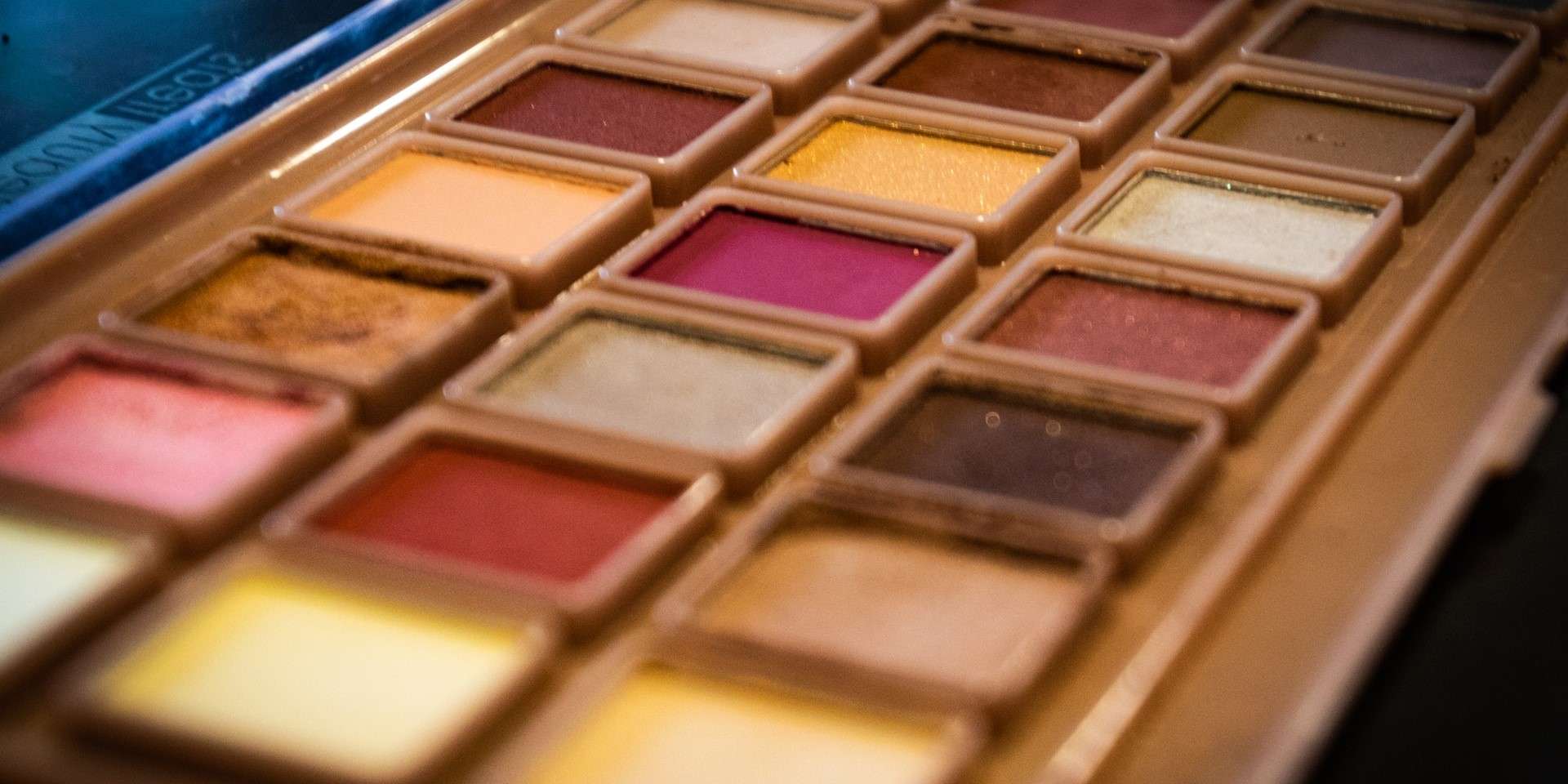 Nude eyeshadow palettes are far from boring. They may include shades of brown, tan, gray, and pink, but that doesn't mean you can't use them for parties or other exciting events. These essential shades come in handy for daily use, as well as social outings.
With so many neutral-toned eyeshadow palettes out there, it's easy to get lost in a sea of beige. That's why we've created a lineup of the best nude eyeshadow palettes that you should definitely try experimenting with.
1. Urban Decay Naked 3 Eyeshadow Palette
Urban Decay's Naked palettes are go-to shades for many makeup fiends. The latest addition to the series, Naked 3, has rosy hues, shades of deep mahogany, and dark browns.
Whether you want to use matte, pearl, or metallic eyeshadow, the Naked 3 Eyeshadow Palette has it all. Blend your favorite shades for a subtle, but glamorous look.
2. Nyx Warm Neutrals Ultimate Shadow Palette
Although you may know Nyx as a budget-beauty brand, that doesn't make its eyeshadow any less amazing. Nyx's Warm Neutrals Eyeshadow Palette is a highly pigmented set of shades.
It includes 16 colors that have a variety of finishes, including glittery, metallic, satin, and matte. If you're new to nude eyeshadow, this basic palette is a great way to start.
3. Too Faced Chocolate Bon Bons Eyeshadow Palette
How can you resist an eyeshadow palette inspired by chocolate? Each shade actually smells like chocolate, not to mention that the palette is shaped like a chocolate bar.
Too Faced's Bon Bons Eyeshadow Palette doesn't just contain basic browns—it has more vibrant tones as well. A shade of plum, dark, teal, and magenta break up your everyday tones.
4. Tarte Tartelette In Bloom Clay Eyeshadow Palette
The Tartelette In Bloom Eyeshadow Palette can easily become your go-to set of shades. It has just the right hues for your everyday look. From a shimmery gold, creamy white, and chocolate brown, you can't go wrong having this palette in your makeup collection. Plus, each shade contains Amazonian clay, which makes for seamless blending.
5. Smashbox Full Exposure Palette
The Smashbox Full Exposure eyeshadow palette has a range of neutral tones. While the matte colors are mild-enough to wear to work, the set of shimmery shades are well-suited for spending an evening out. The left half of the palette is dedicated to warm tones, and the right is on the cooler side. This mix of colors come together to form a very versatile palette.
6. Lorac Unzipped Gold Shimmer & Matte Eyeshadow Palette
Lorac's Unzipped Palette will pop on any skin tone. That said, you'll definitely notice this stunning shadow on your lids. It doesn't fade fast, and has beautiful shades of shimmery and matte colors.
7. Milani Most Loved Mattes Eyeshadow Palette
Like some other companies on this list, Milani is a cruelty-free makeup brand. This particular palette, the Most Loved Mattes, contains only flat shades. For such a wide variety of neutral colors at a low price, this palette is worth a try.
8. E.l.f. Mad for Matte Eyeshadow Palette
E.l.f.'s Mad for Matte Eyeshadow Palette offers another cheap alternative for nude shades. The matte-only colors range from warm browns to cool grays that come together to highlight and define your eyes.
9. Pacifica Beauty Pink Nudes Eyeshadow Palette
For a palette of toasted shades, you'll want to check out Pink Nudes by Pacifica Beauty. The matte, coconut-infused shades make applications smooth and blendable.
Natural but Stunning Nude Palettes
When compared to colors like blue, purple, and green, neutral shades just aren't as noticeable. The nude shades in these highly-pigmented palettes will define your eyes naturally.
Before you put on your eyeshadow, you should make sure you use the right foundation. Read up on how to choose the perfect foundation for your skin tone!
Subscribe to our newsletter!
Get the best of ModernRatio delivered right to your inbox!