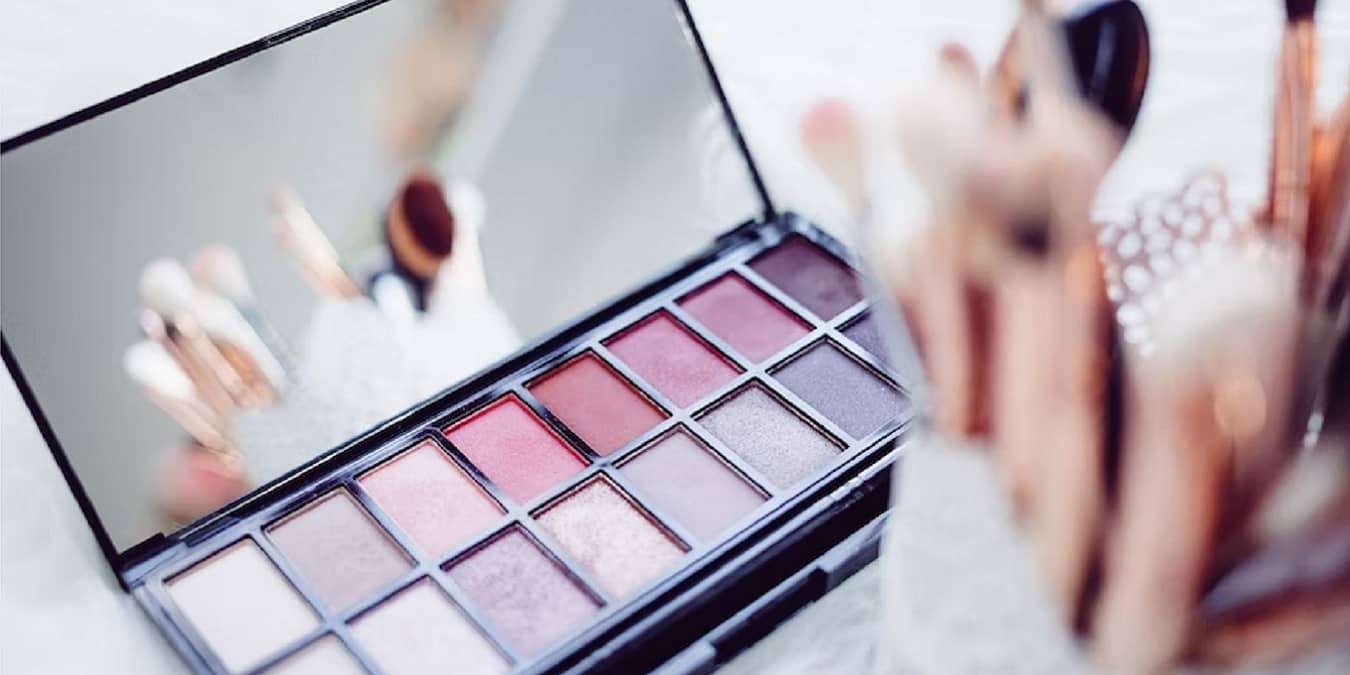 When shopping for makeup, do you ever read the fine print on the mascara, eyeliner, or eyeshadow you're purchasing? If you're looking for cruelty-free makeup brands, it's not always easy to determine from the package. In fact, some brands who claim to have cruelty-free practices actually use third parties to test products on animals. This discrepancy makes it hard to pick and choose which brands to support.
So, how can you know for sure what makeup brands are cruelty-free? We've compiled this list to help you out. Not only do the following brands have amazing makeup products, but they're also 100% cruelty-free.
1. Too Faced
Too Faced remains cruelty-free, even after the company was acquired by Estée Lauder in 2016. Unfortunately, Estée Lauder still tests on animals, but that doesn't change Too Faced's cruelty-free policy. Plus, the brand is always adding to its list of vegan-friendly products.
2. Anastasia Beverly Hills
Just about every beauty guru turns to Anastasia Beverly Hills to achieve perfect brows. The brand is most known for its collection of astounding eyebrow products, as well as its vibrant eyeshadow palettes. Fortunately, you won't have to stop using your favorite brow products, as this brand is completely cruelty-free.
3. E.l.f.
You don't have to break the bank in order to get cruelty-free makeup products. E.l.f. is one of the best budget makeup brands out there, and it also doesn't support testing products on animals.
4. Urban Decay
Urban Decay clearly outlines its cruelty-free status on its website – it doesn't permit animal testing, third-party or otherwise. In addition, Urban Decay also has a growing lineup of vegan eyeshadow, brow products, foundation, lipstick, and more.
5. BareMinerals
BareMinerals has some of the best liquid and powder foundations, and boasts a huge range in shades. The brand is completely cruelty-free and also excludes any harmful chemicals from its formulas.
6. Fenty Beauty
Created in 2017 by Rihanna herself, Fenty Beauty has become a giant in the cruelty-free makeup market. Like BareMinerals, Fenty Beauty has a range of inclusive foundation and concealer shades. Let's not forget Fenty Beauty's colorful lineup of lip products and radiant highlighter.
7. Marc Jacobs Beauty
You know Marc Jacobs as a fashion designer, but did you know he also dabbles in makeup? All of Marc Jacobs Beauty products are considered cruelty-free, hypoallergenic, and contain no parabens. A significant number of products are also vegan.
8. Milani
When you see Milani's beautiful collection of baked blushes, how can you resist splurging? Luckily, you won't have to feel guilty about supporting Milani, as the brand is totally against testing products on animals. Milani's lineup also features over 50 vegan makeup products and beauty tools.
9. Pixi Beauty
Pixi has a library of nourishing skincare products, as well as makeup that's all considered cruelty-free. Better yet, Pixi only includes ingredients that have a consistent safety record.
10. Tarte Cosmetics
Although Tarte is owned by Kose, a brand that tests products on animals, Tarte is still certified as cruelty-free by PETA. With such a huge collection of vegan products available, how can you go wrong?
11. Ilia Beauty
Ilia Beauty prides itself on using only clean products. This cruelty-free brand believes that not every organic product is good for you, and not every synthetic ingredient is bad. That said, Ilia Beauty uses a blend of both types of products to create makeup that you feel comfortable using.
12. Honest Beauty
Actress Jessica Alba originally created The Honest Company as a brand for natural baby products, but has since expanded into the beauty market. Honest Beauty touts the PETA cruelty-free badge, and also has a line of makeup without any animal-based ingredients.
13. Flower Beauty
Actress Drew Barrymore created Flower Beauty to be an affordable, yet cruelty-free makeup brand. While makeup bags and brushes are made in China, all actual makeup products are made in Canada and the United States where animal testing is not required. You'll even find some completely vegan options too.
14. Burt's Bees
Despite being owned by The Clorox Company, which does test some ingredients on animals, Burt's Bees is a certified cruelty-free makeup brand by PETA and Leaping Bunny. The brand is best known for their line of lip balm, but they also have foundation, mascara, lip gloss, and much more. Plus, most of their products include natural ingredients and extra hydration for your skin.
15. NYX
NYX is a popular drugstore cosmetic brand that is certified cruelty-free by PETA. The company is owned by L'Oreal, which isn't cruelty-free. However, NYX doesn't test any ingredients on animals and isn't sold in any countries where testing is required by law. It's also a wonderful budget-friendly brand that performs quite well.
16. Haus Laboratories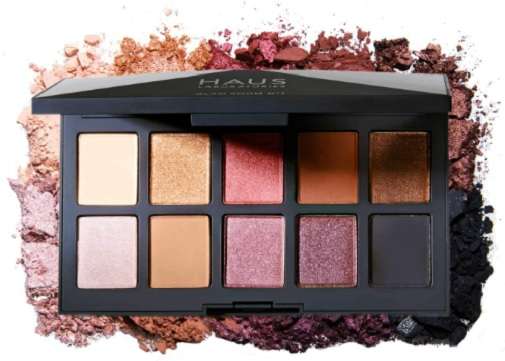 Created as collaboration with scientists and Lady Gaga, Haus Laboratories is cruelty-free and vegan-friendly. If you want clean makeup, it's hard to beat this brand. You can read more about what ingredients are and aren't included on their website. Plus, all sales help support the mental health charity, Born This Way Foundation. So, not only are you getting quality makeup, but you're supporting a great cause too.
Frequently Asked Questions
How can I check if my favorite brand is cruelty-free?
You can look for certification logos, such as the Leaping Bunny logo, on the product, or check with trusted cruelty-free databases including:
Does cruelty-free makeup perform as well?
Yes. In many cases, it actually works better. This is especially true for those with sensitive skin. Cruelty-free brands often use more natural ingredients that are better for your skin. You can still get the same long-lasting results and vibrant pigments in cruelty-free brands.
Image: Unsplash
Subscribe to our newsletter!
Get the best of ModernRatio delivered right to your inbox!