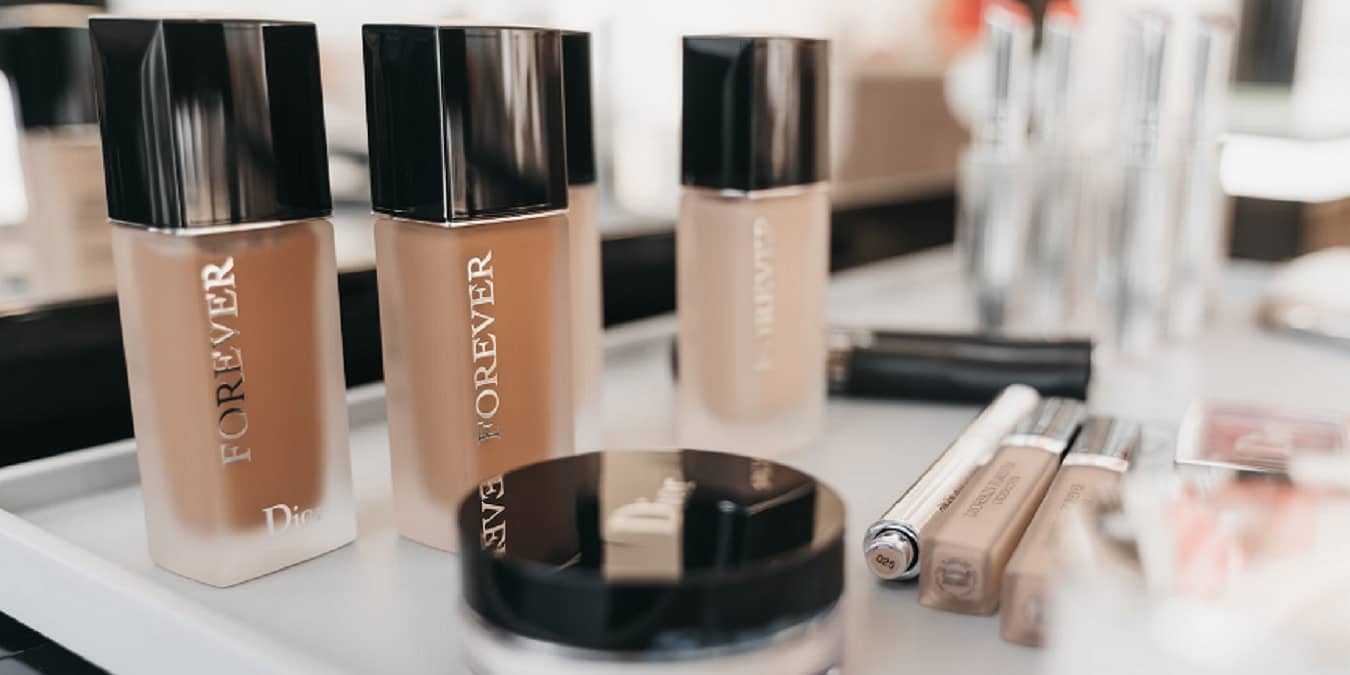 Trying to choose the perfect foundation for your skin is tough. If you manage to find one that actually matches skin tone, it might dry out your skin or cause breakouts. When you try another foundation, it looks completely unnatural on your skin. All of these problems are enough to make you give up on foundation altogether.
How can you avoid these dilemmas? Following these steps can help you find the perfect foundation for a flawless complexion.
1. Figure Out Your Shade
Before you go shopping for foundation, you need to figure out the shade you need first. If you struggle to figure this out yourself, you're better off having a skincare expert at a beauty or department store find the shade for you.
To find the shade by yourself, you'll want to take some samples of different shades. You might feel tempted to test out swatches on your wrist, but the skin on your forearm is often darker than the skin on your face. For a more accurate shade match, test the foundation on your chest or face instead.
You should also keep your skin's undertones in mind. If you have cooler undertones, go for a foundation with rosy undertones. On the other hand, a warmer complexion looks better with a yellowish tint.
2. Determine Your Skin Type
Everyone's skin has a type. Knowing your skin's qualities influences whether you should wear a powder or liquid foundation, and it also determines what finish you should choose. Pay close attention to your skin type to choose the perfect foundation.
Oily
If your skin is typically moist or prone to breakouts, you likely have oily skin. In this case, you should choose an oil-free matte foundation, as foundations with a dewy finish will end up making your skin look greasy. You should also consider wearing a powder foundation – this soaks up your skin's oil, allowing you to achieve a perfect balance between dry and oily.
Dry
For dry skin, you'll want a liquid foundation with hydrating qualities. Feel free to pick out a foundation with satin or dewy finishes. This will make your skin look and feel soft.
You don't have to give up on powder foundations if you have dry skin. Applying a few mists of setting spray can prevent your skin from getting dried out.
Combination
When you have patches of both dry and oily skin, you have a combination skin type. To balance out your skin, carefully apply powder foundation. Use lighter coverage in dry areas, and heavier coverage in oily spots.
3. Pick Your Coverage Level
How much coverage does your skin need? Foundation offers plenty of coverage, but applying a concealer beforehand can help hide more blemishes. With that in mind, here are the different coverage types, and what they're best for.
Light Coverage
If you want a lightweight and natural look, you should go for light coverage. Light coverage will diminish any blemishes or flaws only slightly. That means any freckles will show through as well.
Medium Coverage
Foundation with medium coverage will cover up most imperfections and facial redness. It gives you just the right amount of coverage without making it look like you're wearing a mask. Pairing this type of foundation with concealer will make your skin look even more perfect.
Full Coverage
Full coverage foundation will make your face look flawless, but it's easy to apply it incorrectly. This foundation has a high concentration of pigment – that means too much can result in your face looking cakey.
4. Keep the Season in Mind
As the seasons change, so will your skin color. You'll likely need a couple of shade variations for different seasons. In the fall and winter, your skin gets less sunlight, which means you'll need a lighter shade of foundation. For spring and summer, you'll probably need a slightly darker shade than usual. When you get that summer tan, your old foundation won't look right!
You also might find that your skin dries out in the winter, and becomes more oily in the summer. To balance this out, think about using a matte foundation during summer days, and a dewy one in the winter.
5. Test It Before Committing
Before you commit to a $50 foundation that might not even be the right shade, try a travel-sized or sample-sized version instead. It's much easier to choose the perfect foundation when you can try smaller versions first.
Ulta, Sephora, and even Amazon have travel-sized and sample-sized foundations that can give you an idea of how well the foundation meshes with your skin. Make sure to try out the foundation for about a week – that way you'll really get a grasp of how it feels and looks.
6. Understand the Types of Foundations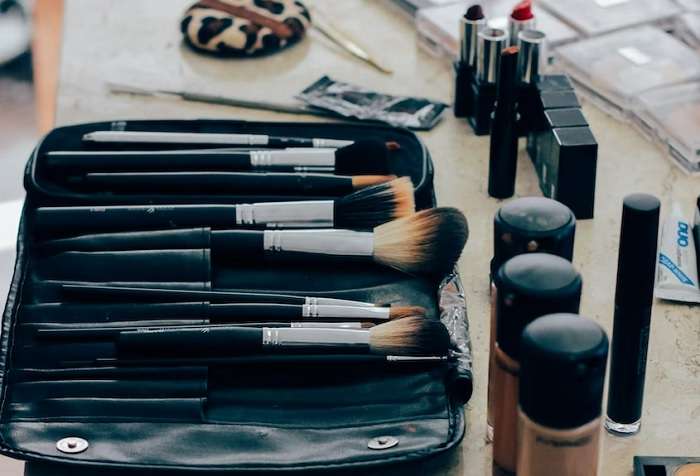 Trying to choose foundation isn't just about your skin type and tone. Today, you've got more options than ever. So, it's important to understand the various types of foundations available and whether they're right for you.
Mineral foundation – This is usually a powder foundation made mainly from natural minerals versus preservatives and fragrances. Thanks to less chemicals, it's lightweight and often works well on acne-prone and oily skin.
Tinted moisturizer – Offers lightweight coverage and gentle moisturizing. It's ideal for dry skin and can give you a subtle glow. There are even varieties for acne-prone skin.
BB Cream – This is similar to tinted moisturizer, but usually has a variety of antioxidants. It's a balm for your skin. You'll find different versions for different skin issues, such as aging, discoloration, acne, etc. Options range from lightweight to full coverage.
Powder – While it can be used for oily skin, it's mainly for dry skin. Otherwise, it may absorb oil and cause creases. If you have oily skin and want to use powder, look for oil absorbing matte formulas with lightweight, buildable coverage.
Stick foundation – This works much like concealer. It's simply foundation in a stick form. It's ideal for all skin types and gives you more targeted coverage.
Liquid foundation – As the most popular form, you'll find a variety for every skin type. It's the most universal option, but sometimes it's easy to spill it.
Serum foundation – Think of this is a mix of BB cream, tinted moisturizer, and liquid foundation all rolled into one. However, it's a rich formula and doesn't always work well for oily skin.
Cream compacts – This foundation comes in a compact like a powder might. But, it's a creamy texture that blends easily. You usually get medium coverage.
Mousse foundation – If you have oily skin, but need full coverage, mousse is perfect. It's lightweight, but offers full coverage without leaving your skin oily and broke out.
Airbrush foundation – You get a mixture of lightweight along with a liquid like coverage. While ideal for all skin types, there is a learning curve to applying it.
7. Visit a Makeup Professional
With all the options and things to consider, you might feel like trying to choose the perfect foundation is impossible. If you're tired of trying one sample after another, it's time to visit a makeup professional. Many department stores, beauty stores, salons, and even some spas have makeup professionals on hand.
They understand the fine art of makeup and can help guide you on what is and isn't right for your skin. It's the quickest way to choose a foundation along with getting some other great makeup tips.
Tip: Check out our guide to finding the perfect lipstick shade for your skin tone.
Frequently Asked Questions
If I have acne-prone skin, can I use a full coverage foundation?
Yes. However, opt for a lightweight formula. It's also a good idea to choose one made specifically for acne-prone skin. These often have salicylic acid in them to help fight acne while covering up existing breakouts.
How long does foundation last?
This depends on the product. Some foundations have an expiration date. If not, the general rule is 12-18 months. However, if you notice any changes in color, texture, or scent, it's time to toss it out.
Image credit: Unsplash
Subscribe to our newsletter!
Get the best of ModernRatio delivered right to your inbox!