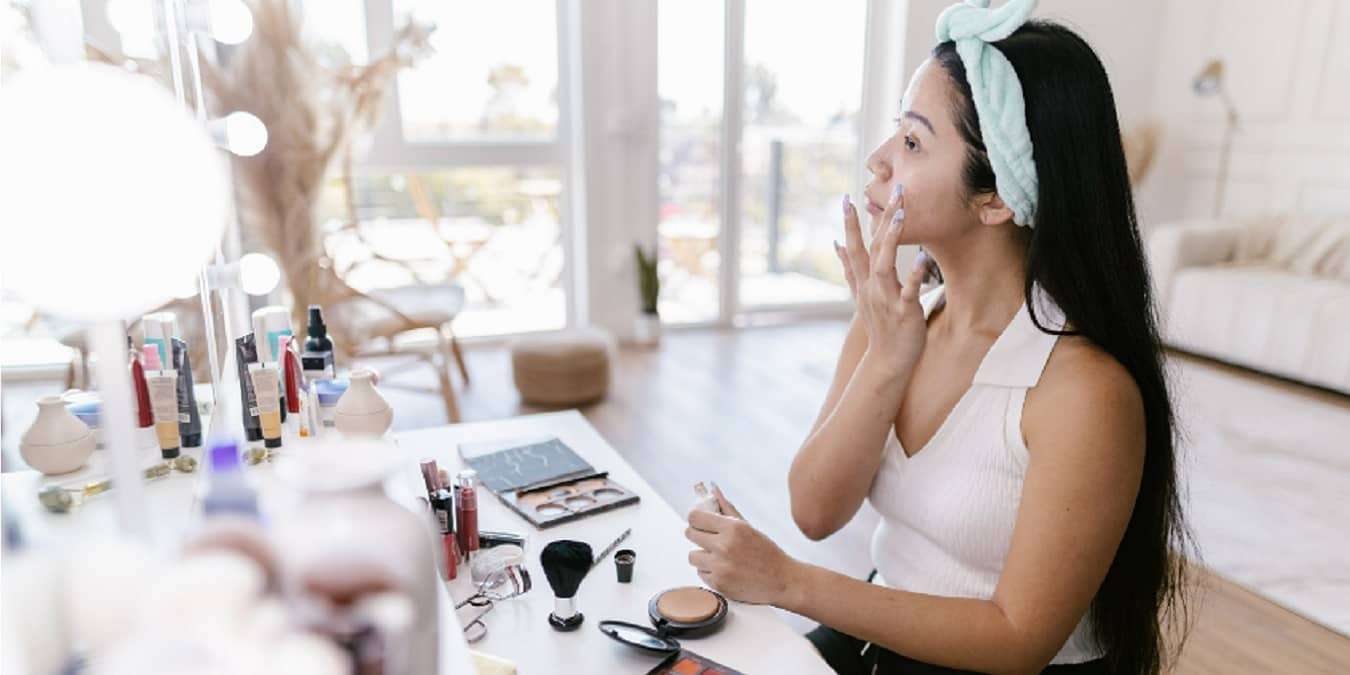 BB cream is a life-saving skincare product. The fact that BB cream moisturizes your skin, prevents wrinkles, protects your skin from the sun, and brightens your face just proves that it's the ultimate multi-tasker.
While most BB creams have those base benefits, some have different formulas tailored to your skin's specific needs. These BB creams stand out for their ability to address different skin concerns.
1. Best BB Cream for Dry Skin: Bella Terra BB Cream Tinted Moisturizer
If you have dry skin, some BB creams can dry out your face even more. This leaves you with dry patches, along with tons of flaking. The Bella Terra BB Cream is specially formulated to moisturize your skin, while providing coverage all day. Better yet, it's super hydrating without being too cakey or runny.
2. Best BB Cream for Oily Skin: Holika Holika Aqua Petit Jelly BB SPF 20
While most oily skin formulas have a matte texture that helps disguise oily skin, Holika Holika Aqua Petit Jelly is a water-based jelly formula that actually controls sebum (aka oil) production. It'll feel a bit different than the creams you're used to. However, it's a lightweight formula that's gentle and moisturizing without leaving you oily.
3. Best BB Cream for Combination Skin: Smashbox Camera Ready BB Cream
Combination skin is a tricky skin type to tame – on one hand, it's too dry, and on the other, it's too oily. Fortunately, Camera Ready BB Cream by Smashbox offers a solution for combination skin types. Simply apply this BB cream without using a moisturizer first, and you'll strike the perfect balance between dry and oily.
4. Best BB Cream to Achieve Even Skin Tone: IT Cosmetics Your Skin But Better CC+ Cream
Okay, so obviously this is a CC cream instead of a BB cream, but the CC stands for "color correcting." While BB creams do offer some even skin tone benefits, CC creams do it much better with a variety of color pigments that blend together to erase imperfections. The IT Cosmetics Your Skin But Better CC+ Cream evens skin tone, hydrates, and offers SPF 50 protection.
If you're looking for a cheaper option or drugstore brand, try Physician's Formula Super CC+ Cream. Check out the difference between drugstore and designer cosmetics in this comparison.
5. Best BB Cream to Achieve Dewy Skin: Purlisse BB Tinted Moisturizer Cream
Not all BB creams give you a matte finish – others leave your skin glowing. Purlisse's Tinted Moisturizer BB Cream gives you a perfect dewy look without making your skin greasy. As a result, you'll achieve youthful, hydrated, and shiny skin.
6. Best BB Cream for Acne: Maybelline Dream Pure Skin Clearing BB Cream
If you suffer from acne, the last thing you want is for your makeup to make it worse. Don't worry. Maybelline Dream Pure Skin Clearing BB Cream contains 2% salicylic acid to help fight breakouts, while covering up existing ones and any acne scars. It's oil-free and mattifies to help keep oil to a minimum. It also hydrates, which is ideal if you're already using acne medications that dry your skin.
7. Best BB Cream for Sensitive Skin: Pacifica Beauty Alight Multi-Mineral BB Cream
Pacifica Beauty's Alight Multi-Mineral BB Cream is the perfect choice for anyone with sensitive skin. Not only is it entirely vegan, but it's also free of parabens, petroleum, phthalates, silicone, and mineral oil. While this BB cream doesn't provide the best coverage out there, it still gives your skin a naturally even look.
8. Best Anti-Aging BB Cream: Skin79 Super Plus Beblesh Balm Original Gold BB
Concerned about fine lines and wrinkles? Skin 79's Original Gold BB Cream revitalizes aging skin. Its ingredients promote elasticity and fill in fine lines. Not to mention that it keeps your face luminous and silky!
9. Best for Darker Skin Tones – Fenty Beauty by Rihanna Eaze Drop Blurring Skin Tint
If you have a darker skin tone, it's often hard to find shades that work for you. Luckily, Rihanna knows how you feel and created Eaze Drop Blurring Skin Tint. It works just like a BB cream and comes in 25 shades. It evens out your complexion and blurs away imperfections. Easily build up on the lightweight coverage for all day wear. Plus, it's a vegan-friendly formula.
10. Best for Lighter Skin Tones – Missha M Perfect Cover BB Cream
Just like with darker skin tones, if you have lighter or pale skin, finding the best BB cream is a challenge. More often than not, you end up with a yellowish look. Missha M Perfect Cover BB Cream #21 Light Beige blends well with pale skin without making you look washed out or having a yellow/orange tone. Plus, it offers SPF 42, anti-aging, and oil-fighting benefits.
Finding the Best BB Cream for Your Skin
BB creams aren't all the same. You might have to keep trying different brands to find the BB cream you like the most, but it's worth it. Once you find a BB cream that meshes with your skin, you'll love how flawless your skin looks.
Want to learn more about BB cream? Get the scoop on how to use BB cream and what exactly it can do for your skin.
Frequently Asked Questions
Can the best BB cream replace foundation?
Yes. BB creams are a lighter weight formula than most foundations. However, if you just need light coverage, you're fine. If you need medium coverage, look for a buildable formula. These are the most comparable to standard foundations.
For heavy coverage, CC creams or foundation works best.
Do I need moisturizer when using BB creams?
Most BB creams include a moisturizing element. That's part of their charm. Unless you have extremely dry skin, your hydrating BB cream may be all you need during the day. If your BB cream doesn't include SPF, wear a lightweight SPF moisturizer under the BB cream.
Image credit: Pexels
Subscribe to our newsletter!
Get the best of ModernRatio delivered right to your inbox!