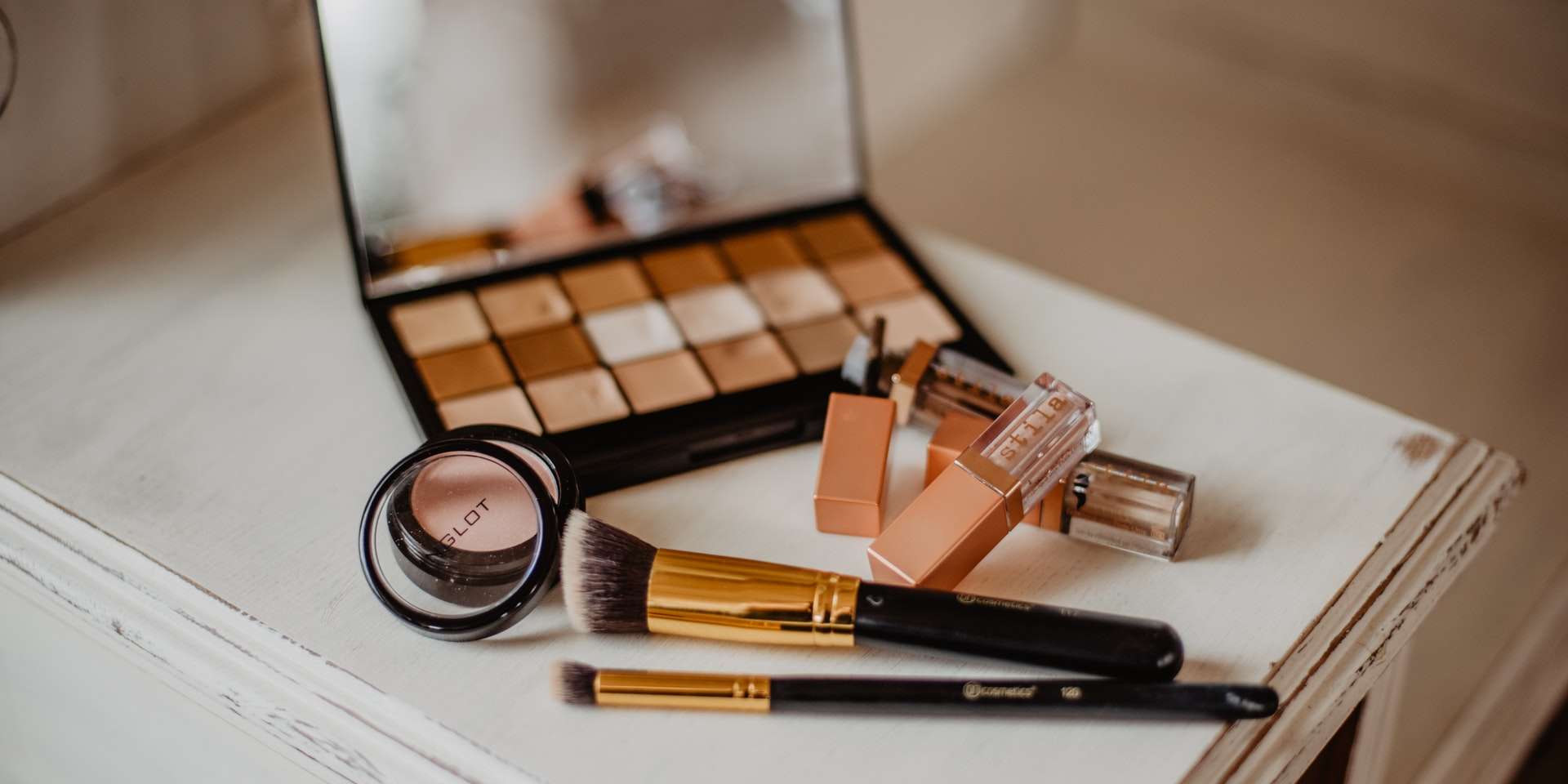 Spending an excessive amount of money on makeup isn't always worth it. You might pick up a palette of expensive eyeshadow, only to use it and realize that it's just as good as a drugstore brand.
So, how do you know when to splurge on makeup and when not to? Learning the qualities of different makeup products can help you make the right purchase. Here are the winners and losers of drugstore and designer beauty products.
Foundation
Winner: High-End
Finding a drugstore foundation that actually matches your skin color is near impossible. Going one step up the shade scale results in a color that's too dark, and going down one step makes your face look too light. It's a hit or miss process that you can avoid completely by buying designer makeup. Plus, at most high-end makeup stores, you can try samples of specific shades.
Not only does designer makeup offer a range of colors to choose from, but they also offer superior coverage when compared to drugstore brands. Cheaper foundations tend to make your face look cakey, and might even dry out your face.
Smashbox's 15 Hour Wear Studio Skin Foundation provides a balance between ample coverage and skin hydration. It doesn't even budge when you sweat!
Mascara
Winner: Drugstore
Determining the quality of mascara depends on what look you're going for—do you want full, long, or curled lashes? In any case, you won't find that much of a difference between designer and drugstore brands.
Drugstore brands can make your lashes just as thick and full as high-end brands. You just have to know which drugstore brand to go with.
If you're like me and love full lashes, try Maybelline's Falsies Push Up Drama. Maybelline is one of the best budget beauty brands, and its affordable mascara will make your lashes appear thicker and longer in one swipe.
Eyeshadow
Winner: Drugstore
While I think that drugstore brand eyeshadow is still just as good as designer brands, you need to exercise some caution. Brands on the lower end of drugstore products don't have enough pigment, making you appear as if you're wearing no eye shadow at all.
On the other hand, designer eyeshadow tends to have the higher pricetag because of its fancy packaging and high color pigmentation. You don't have to splurge on expensive eyeshadow pallets when some cheaper ones can get the job done just as well.
Nyx's Ultimate Shadow Palette won't break the bank, and it offers sparkly, natural colors to make your eyes pop.
Eyeliner
Winner: Drugstore
I swear by my drugstore brand eyeliner, and I truly think that it's just as good as any MAC, Fenty, or Urban Decay makeup. Sure, the applicator breaks every once in a while, but the product itself slides on just as thick and pigmented as a designer brand.
Drugstore liquid and cream liner work amazingly as well. When you find the right product, you'll notice that it doesn't fade easily. However, if you're a bit shaky at applying eyeliner, you might want to go with a designer brand—they often come with more ergonomic applicators that make it easier to apply.
For basic eyeliner that works wonders, check out L'Oréal Paris' Infallible Never Fail Pencil Eyeliner. You don't have to sharpen this mechanical liner, and it's precise enough to help you achieve that perfect line.
Contour
Winner: High-End
Buying a contour kit at a drugstore is asking for a beauty disaster. Drugstore brands don't have enough colors that look good with every skin tone. You'll also find that the cheaper option often doesn't blend as well, and might not even have enough pigment to make a difference.
With contour kits, you have the option to go with cream or powder. Cream contour works great for beginners, especially if it's a product from a designer brand. You shouldn't have any trouble experimenting with shading and highlighting your face, as it should glide on and blend with ease.
If you're more experienced with contouring, try out Anastasia Beverly Hills Contour Kit. It comes with three powder highlights and three contour shades that help you showcase all of your amazing features.
Blush
Winner: Drugstore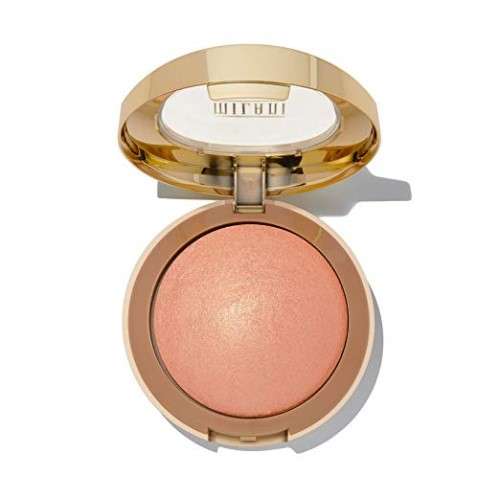 Blush gives you that rosy color in your cheeks, and you definitely don't want that color to appear too rosy. Otherwise, you'll end up looking like someone who just came out of a circus.
Drugstore brand blush doesn't always have as much pigment as designer brands—and that's okay. With blush, you can keep adding more until you achieve your desired color. You might only have to swipe once across your cheeks with a designer blush, but is that really worth it?
Milani Baked Blush is totally buildable and comes at a fantastic price. It's one of the best blushes that'll give you a radiant, sunkissed look.
Lipstick
Winner: High-End
Unfortunately, you'll have to shell out a little more cash to have a decent lipstick. Most drugstore lipsticks fade after only a couple hours, and make your lips super dry. When you want to rock bold red lips, you don't want to have some faded, pseudo-red lipstick ruining your look.
Designer lipsticks offer the solution you need. Most high-end products will last all day and offer the vibrant color you've been looking for. Better yet, designer lipsticks often come with ingredients to keep your lips moist, not flaky.
NARS' Semi-Matte Lipstick is a lot more expensive than drugstore brands, but it's worth it. With this brand, you're guaranteed to have soft, smooth lips and a lip color that actually sticks.
Designer Isn't Always Better
Just because a beauty product has a higher price tag doesn't mean it's any better than what you can find in your local drugstore. Some drugstore brands match up to the quality of designer brands. To find those gems, you just have to know what to look for.
Interested in learning more ways to save money on makeup? This guide will let you know which household items you can use in your beauty routine.
Subscribe to our newsletter!
Get the best of ModernRatio delivered right to your inbox!