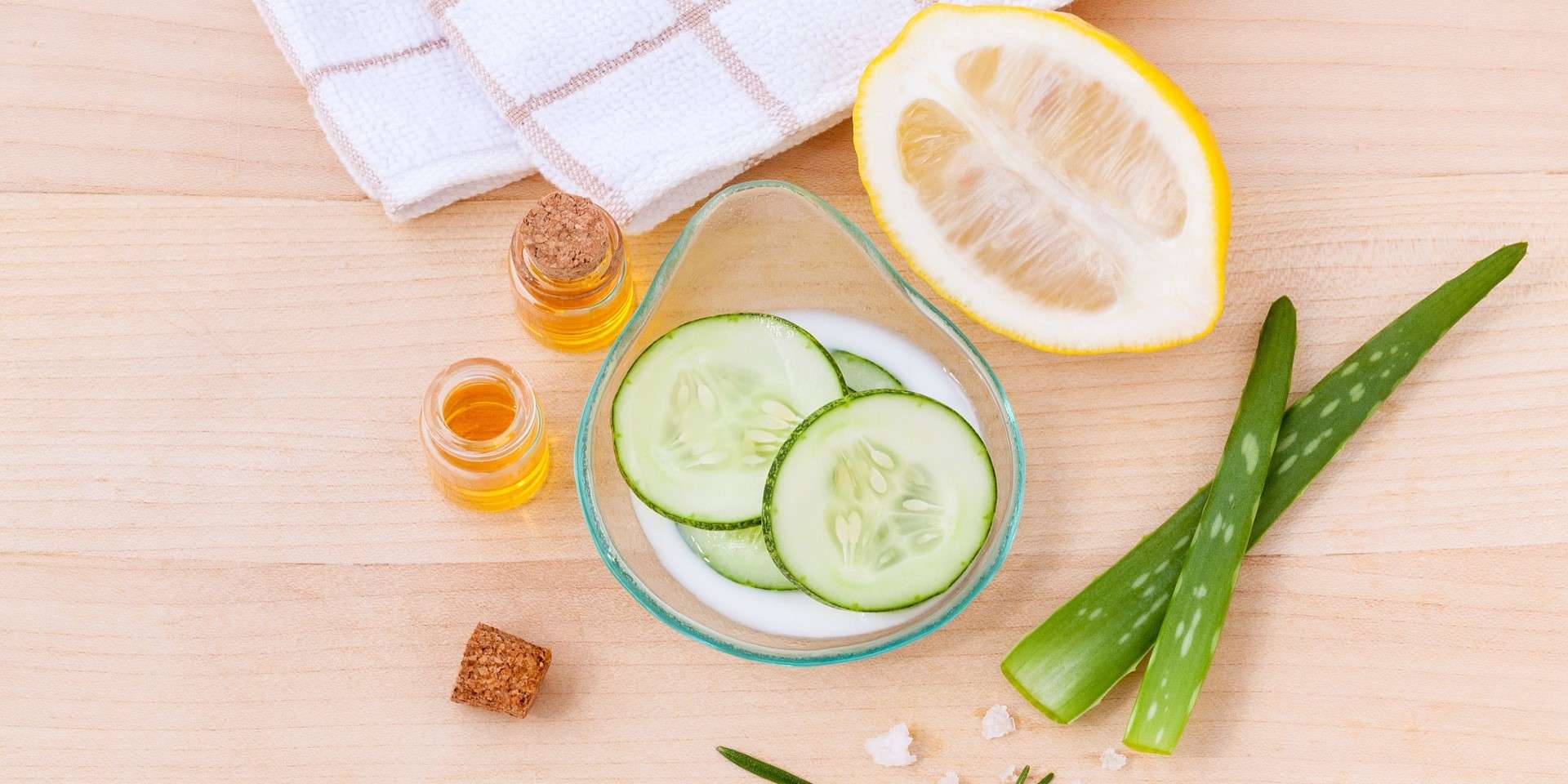 Regularly purchasing masks, moisturizers, and exfoliating cleansers can do a number on your wallet. Even worse, you don't know exactly what kind of chemicals go into your beauty products. Instead of putting your face and hair in the hands of a name brand company, why not go natural?
You don't have to purchase tons of supplies for your beauty regime. In fact, you might have skin and hair-nourishing items hiding right in your cupboards. Here are some of the most common household products you can use in your beauty routine.
1. Coconut Oil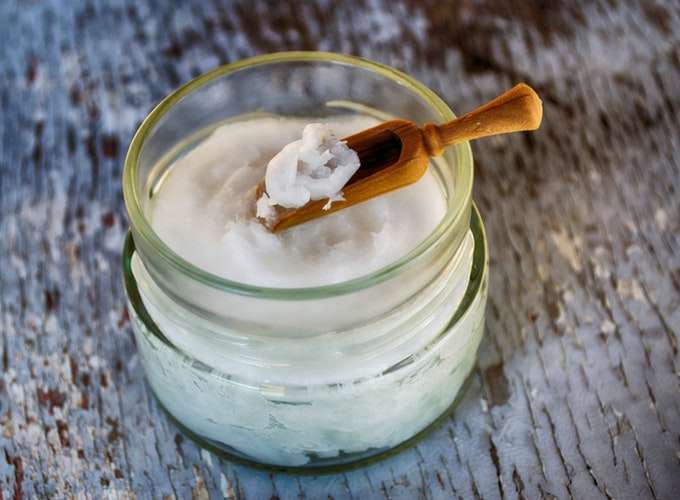 There's no end to the benefits of coconut oil. Its hydrating qualities can heal dry or damaged hair when used as a hair mask or as a daily conditioner.
To use coconut oil as a hair mask, massage it into your hair, paying attention to your ends. Leave it in for as long as you want (at least ten minutes), and follow up by rinsing it out with shampoo and water. Just make sure that the coconut oil is extra-virgin to attain the smoothest and glossiest hair possible.
2. Apple Cider Vinegar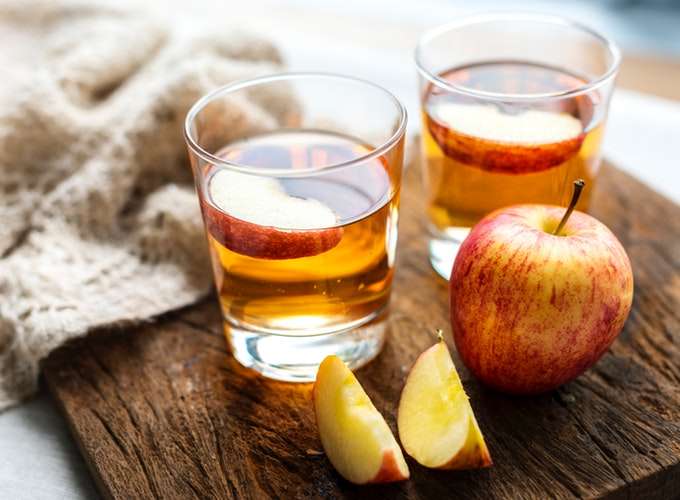 If you're prone to acne, you might want to try using apple cider vinegar instead of expensive acne products. Apple cider vinegar naturally contains antibacterial and antifungal properties, making it exceptional at warding off acne caused by bacteria. It also works to wipe away dead skin cells on the surface of your skin.
Apply a small amount to a cotton swab, and smooth it onto your skin. If you feel a burning sensation, make sure to stop using it.
3. Lemons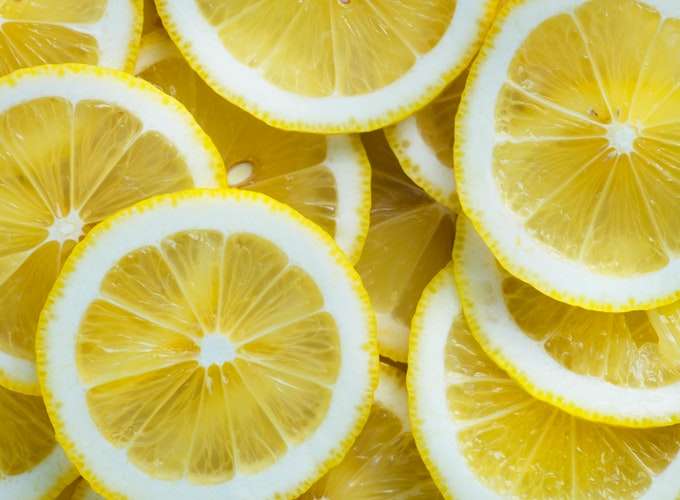 When you can't seem to shake the dark spots and freckles on your face, you should turn to lemons. Squeeze out the juice from the lemon, and dilute it with water. From there, you can apply it to your face with a cotton pad.
Not only does lemon help brighten your face, but it also helps reduce blackheads and acne. Once you use it often enough, you'll notice clearer and more radiant skin.
4. Greek Yogurt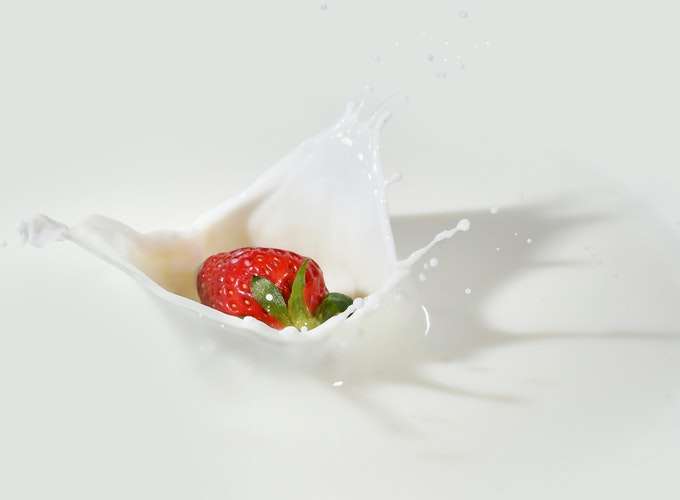 While you might enjoy having yogurt as a quick snack, you probably didn't know that you can use it on your face as well. Take two tablespoons of plain Greek yogurt and one teaspoon of honey, then mix them together. That's all you need to make a homemade face mask!
Leave the mask on for about 20 minutes, and then rinse. You'll immediately notice the velvety feeling of your skin. After several uses, your fine lines and dry skin will slowly fade away.
5. Baking Soda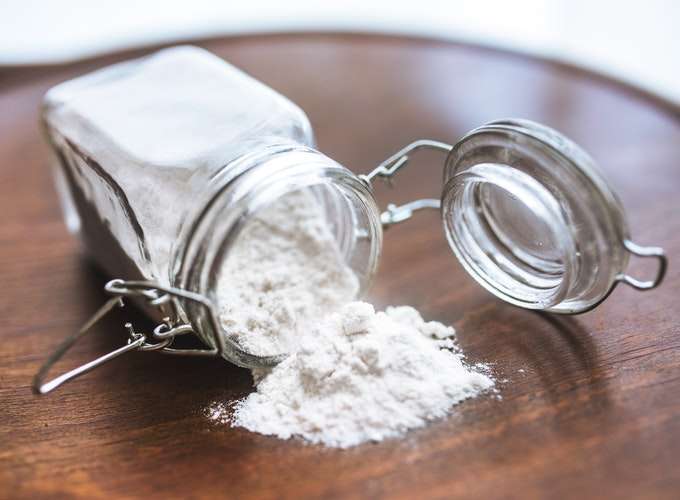 Want to exfoliate your skin without spending money on cleanser? Take a look in your kitchen for baking soda, the cure-all for acne and blackheads. Mix a 3:1 ratio of baking soda and water, and smooth the mixture on your skin. Leave it on for about ten minutes, and rinse it off with water.
Acne isn't the only problem that baking soda treats. It also helps clear up stained teeth! For a whiter smile, just add water to baking soda, put it on your toothbrush, and brush like you normally would.
6. Tea Bags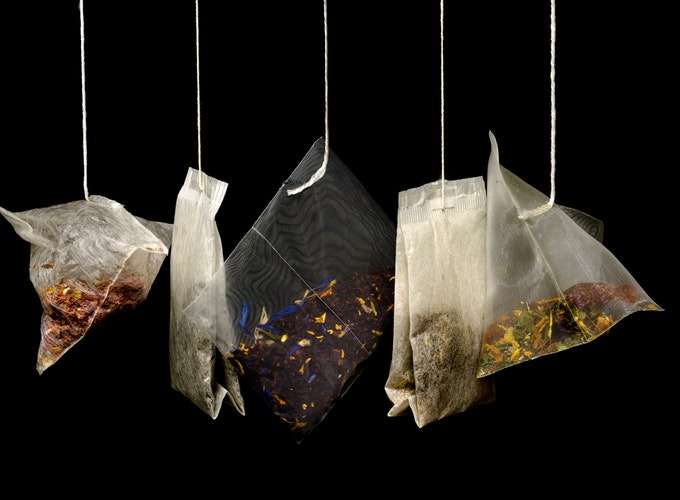 No one ever wants dark circles under their eyes. Stubborn puffiness and under-eye bags are sometimes difficult to treat—that's where tea bags come in.
Take some green or black tea bags, and stow them in the fridge until cool. Place them on your eyes for up to ten minutes. The tea bags' caffeine and antioxidants tighten the skin around your eyes and reduce darkness.
7. Coffee Grounds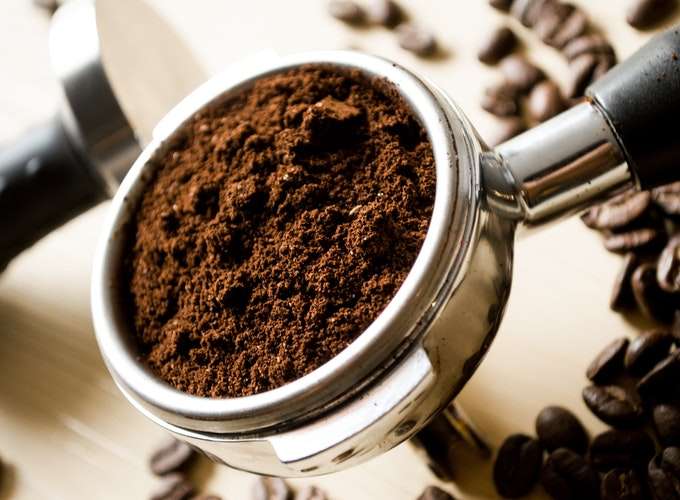 The next time you make yourself a cup of coffee, don't throw out the coffee grounds! It might sound odd, but coffee grounds can actually help cleanse your scalp and hair.
Work the coffee grounds into your hair, while massaging your scalp. When you're done, clean your hair with shampoo and conditioner. After several uses, your hair will become smooth and shiny. You might even notice your hair thickening up as well.
8. Corn Starch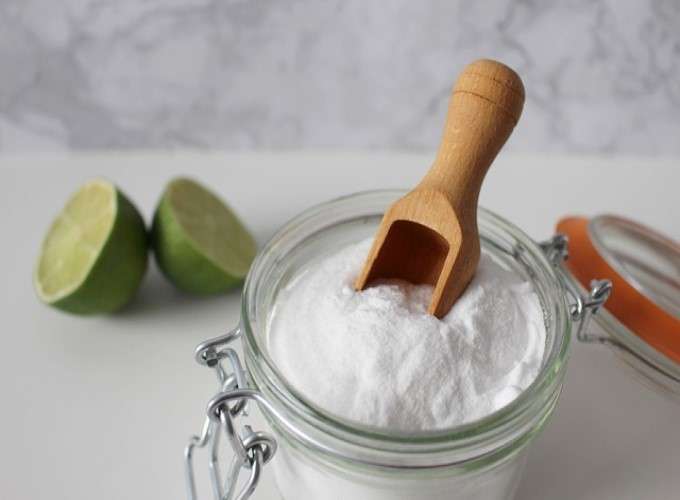 After a long day, the roots of your hair start to look a little greasy. Instead of turning to your dry shampoo, why not use corn starch instead?
When you notice grease, sprinkle corn starch powder on your roots, and rub it in until you see no trace of the starch. Your hair should become grease-free almost instantly!
9. Oatmeal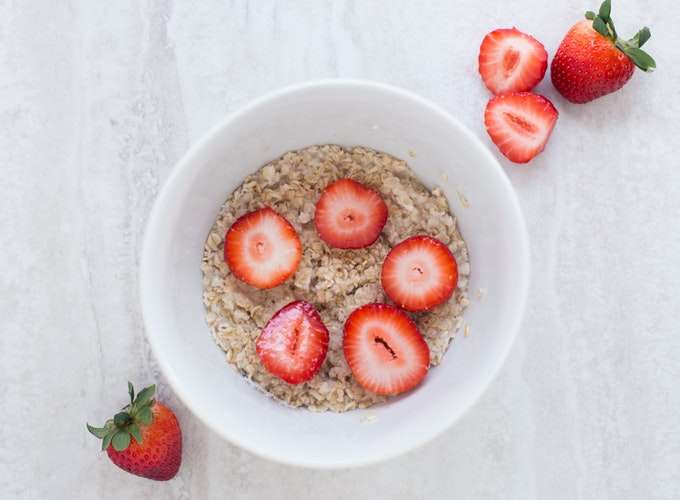 Sunburns, dry skin, and rashes can all benefit from oatmeal. It's filled with anti-inflammatory and antioxidant ingredients, making it the ultimate solution for many of your skincare woes.
Prepare an oatmeal bath to reap its many benefits. Pour one cup of organic, unflavored oats into a blender, and blend them until the oats until they become a fine powder. Pour the oats into your hot bath, and mix it until the water becomes milky. Then you can finally step into the bath and relax!
10. Eggs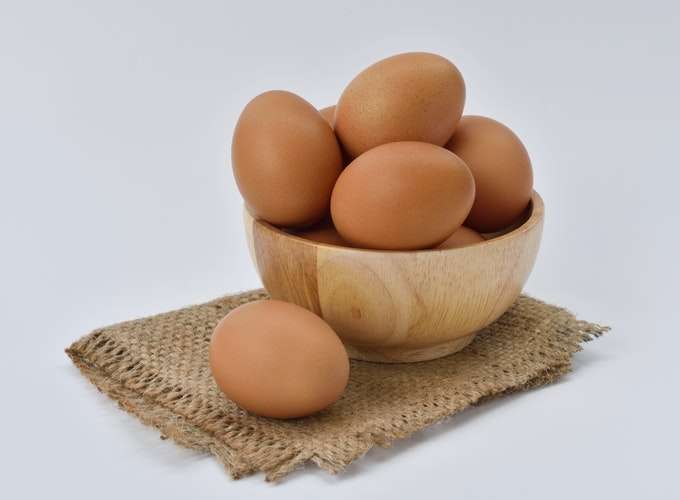 Using raw eggs can actually help diminish oily skin. Simply separate the egg white from the yolk, pour it into a bowl, and squeeze in a few drops of lemon.
Whisk the mixture, and you'll have a skin-tightening mask. Gently rub the mask on your face, rinsing it off after 15 minutes.
11. Peppermint Oil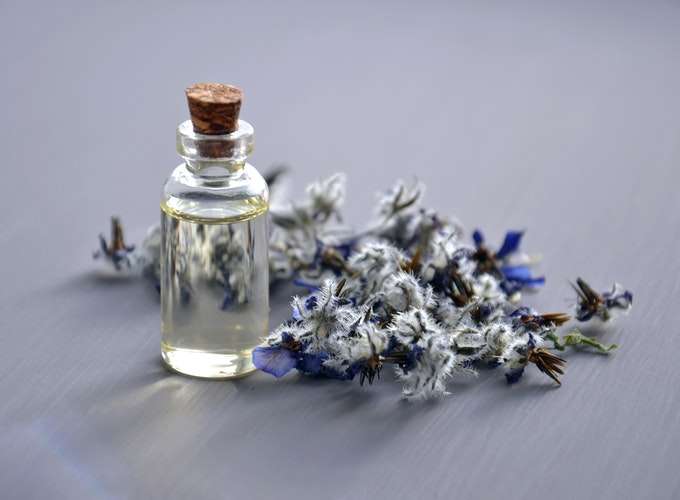 You've always wanted pouty lips without spending the cash to pay for fillers. Fortunately, you can have temporary plump lips by using peppermint oil.
Using a few drops of peppermint oil and a cotton swab, smooth the oil onto your lips. Peppermint oil naturally stimulates your lips, giving them a fuller appearance. You'll also enjoy its pleasant scent and soothing qualities.
12. Vaseline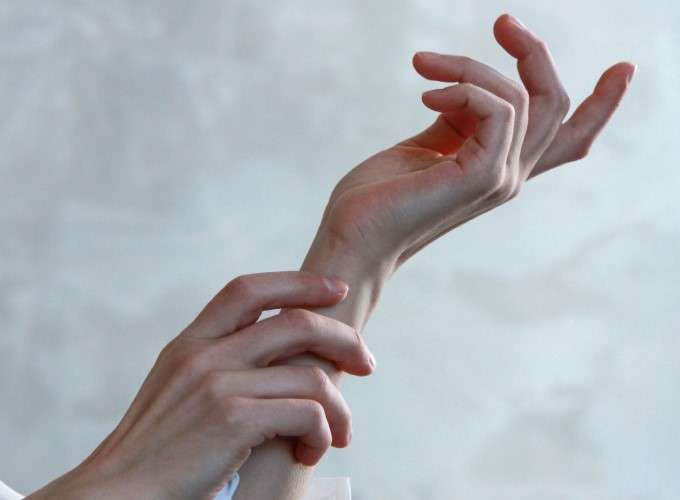 Perfumes and colognes are an essential part of anyone's style. Unfortunately, fragrance tends to fade throughout the day.
Dab some Vaseline on your wrists, neck, or the area of your choice. Once you spray your fragrance, it'll "stick" to the Vaseline, allowing you to smell fresh all day.
It's About Affordable All-Natural Beauty
You don't need expensive products to improve your skin or hair. Natural products sometimes work the best, and they definitely don't cost a fortune. Try some of these beauty hacks, and see for yourself!
Want to learn more about cheap beauty products? Check out these awesome budget makeup and beauty brands.
Subscribe to our newsletter!
Get the best of ModernRatio delivered right to your inbox!