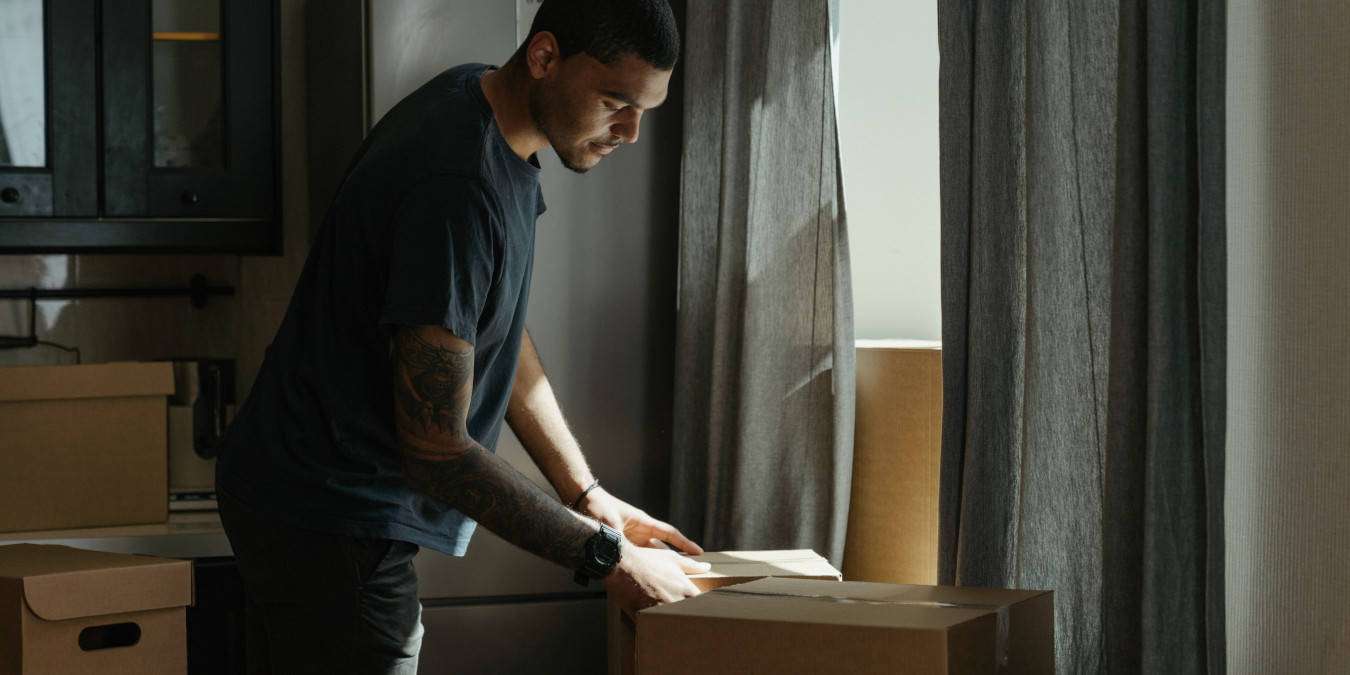 No matter the circumstances, moving into your first apartment can feel both exciting and terrifying. Moving out on your own can provide you with many new freedoms as a bona fied adult. But at the same time, all of that freedom also comes with lots of responsibilities. You don't want to just blindly jump into your new place – you want to be prepared.
Fear not, because we have the tips you need to help make moving into your first apartment a painless process.
1. Make a Budget Ahead of Time
If you're used to living at home or on a college campus, then you probably haven't been hit with the number of bills that come with living in your own apartment. In addition to rent, you will likely be responsible for all of your utilities (electricity, water/sewer, internet). Furthermore, you will need to also budget for groceries, minor repairs, and other everyday essentials you will need in your new home.
Before you even begin your apartment search, look at your monthly income and determine how much of that you can afford to put towards rent. Most experts recommend spending no more than one-third of your monthly income on rent. Then, get estimates on other monthly expenses and make a detailed budget. Include all of your monthly costs after you move and weigh that against what you make. This will help you see how much money you can afford to spend on rent. It will have leftover for saving and leisure activities.
Once you come up with this budget, use the budget to guide you to select an apartment that meets your needs and fits into your price range without overspending. Then, once you move into your first apartment, make sure to actually stick to your budget.
2. Be Prepared for Initial Costs
When you move into an apartment for the first time, you will run into many upfront costs. For example, many landlords require tenants to pay their first and last month's rent plus a security deposit before move in. Then, if you own a pet, you will need to pay a pet deposit above and beyond the security deposit. Furthermore, if you have never held utilities in your name or don't have a high credit score, you may also need to pay a deposit for each utility you sign up for.
In addition to deposits, you will more than likely also need furniture and small appliances if this is truly your first apartment. These expenses can add up quickly, even if you purchase your furniture used or finance purchases with a credit card. However, planning ahead for these expenses can help you avoid going into debt or messing up your budget as soon as you move into your new home.
3. Use Your Nose and Ears
When people discuss apartment hunting, they often describe "looking" at units and complexes they are interested. But what you smell and hear is just as important as what you see. So, when you inspect places, engage all of your senses.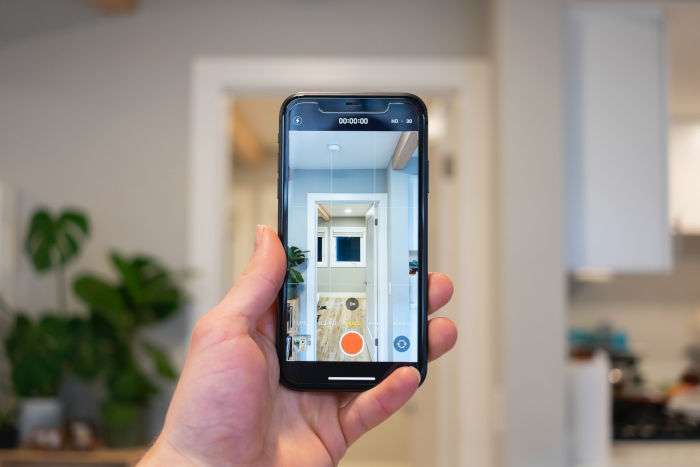 As you look, ask yourself: Is it extremely loud? Does the building smell dirty? Do you hear odd sounds from the appliances or plumbing? Does your apartment smell bad? Checking these details out before you sign the lease can save you a lot of frustration after you move in.
4. Research Neighborhoods
Picking an apartment is just as important as picking a neighborhood. For this reason, you will want to spend just as much time researching the neighborhoods around potential apartments as you spend researching the apartments themselves.
When looking for your first apartment, ask yourself what kind of neighborhood you'd like to live in. Do you want peace and quiet? Do you want a vibrant restaurant scene within walking distance? Would you like easy access to mass transit? Is the crime rate low enough to make it a relatively safe neighborhood? All of these questions and others will help you determine if the neighborhood will be a good match for you.
5. Read the Fine Print of Your Lease
A lease is a detailed legal document that protects both the renter and the owner of the apartment. Generally, the landlord is the one who drafts the lease, so you'll want to look at the fine print to make sure there's nothing in there that doesn't belong.
When you read through the terms of your lease, pay close attention to the following items that often cause issues for renters:
Any additional fees besides the base rent
Terms regarding late payment or missed rent payments
Information about how repairs should be reported and when/how the landlord will handle them
Any information about early termination of the lease or what is required to renew your lease
Information related to guests, subletting, or changes to who is on the lease
If you aren't sure whether or not the lease is well-written, you can get a lawyer to look at the document for you. However, this service won't be free.
6. Get Rid of Stuff You Don't Need
You've probably accumulated a ton of stuff over all the years you've spent living with your parents. As much as you might love that stuff, you probably don't need it all. Luckily, moving into your first apartment is the perfect time to get rid of the junk you don't need.
Before you pack, go through all of your stuff and think about when you actually used it last. If it's been a year or more, then you should ditch it. Even if you have used it recently, consider if you will have the space for it in your new place. If not, then you should get rid of it before you move out.
7. Obtain Renters Insurance
When you rent an apartment or home, you are not usually responsible for damage that happens to the building itself. However, your landlord will not cover damage to any of your personal property within the unit. Without proper coverage, you may set yourself up for thousands of dollars in replacement costs for your possessions in the event of a natural disaster or break-in.
Renters insurance is a specific insurance policy issued to people who live in a home that they do not own. Typically, renters insurance covers all of your belongings within the rental unit, any medical expenses guests gain as a result of an injury that happened in your home, and temporary living expenses if a covered loss causes enough damage that you need to move out while repairs are made.
8. Pack Everything Properly
After all of the money you spent obtaining your first apartment, the last thing you want to do is incur even more expenses because items ended up broken on the way to your new home. This is why proper packing is so important.
When you pack items in boxes, make sure the items fit without much movement, but do not overfill the box. When you pack dishes or other fragile items, make sure you use bubble wrap or packing peanuts to keep the items secure. If you aren't sure how to pack items or have concerns, you can also look into hiring a moving company that packs everything for you.
9. Inspect the Apartment on Move-In Day
Many apartment complexes will offer you an inspection checklist on move-in day so you can notate any problems with the unit before you settle in. But even if they don't, it's a good idea to note down anything that needs repairs and take photos of the problems. This will come in handy when it's time to move out so you can prove that whatever the problems are were there when you moved in.
Frequently Asked Questions
How old do you need to be to rent your first apartment?
Although there isn't a law about this, most landlords will only rent to people who are 18 or older. However, you can always ask the property manager before you sign the lease.
How can I find out if a neighborhood is safe?
When you find an apartment you like, you can use online tools like SpotCrime to determine how safe the neighborhood is.
What is the first thing I should do when moving into an apartment?
Within the first 24 hours of moving in, you should perform your move-in inspection and report any issues to the landlord or property manager. Also, take time to get all the boxes in the correct room and make sure to set up your bed first so that you can get a good night's rest.
Image credit: Pexels
Subscribe to our newsletter!
Get the best of ModernRatio delivered right to your inbox!