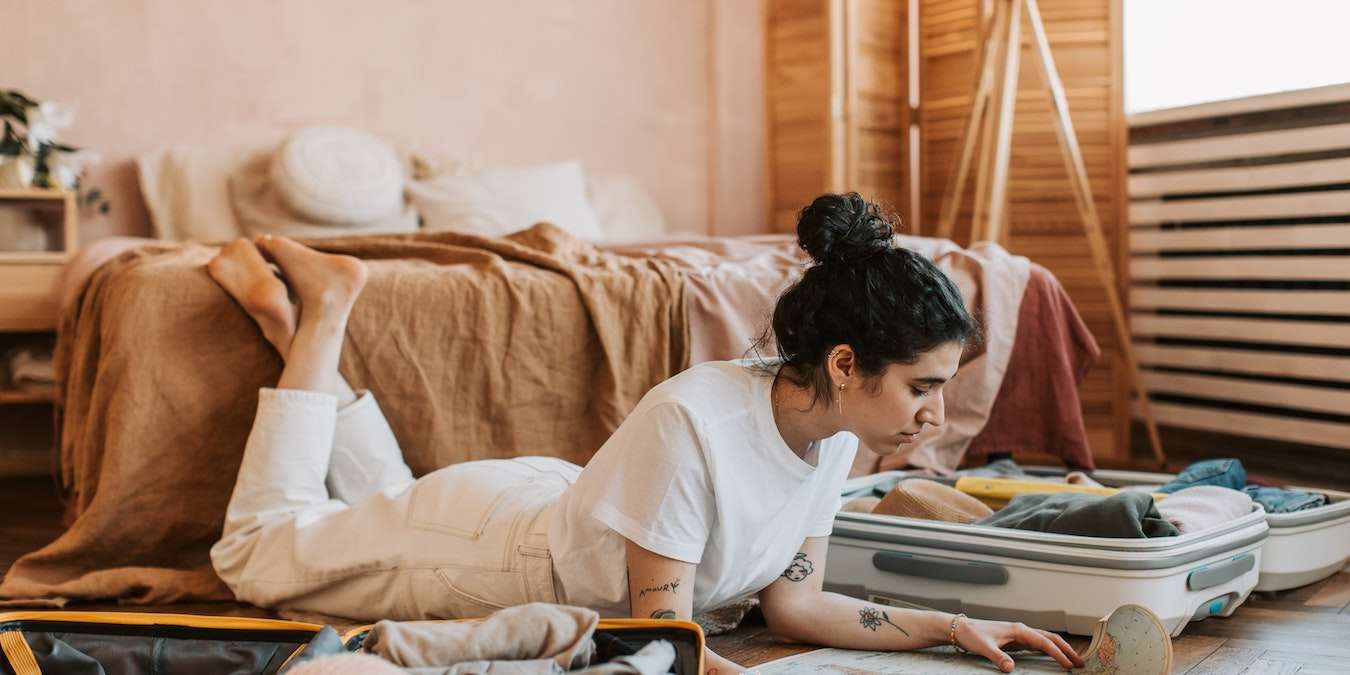 For most people, vacation is one of the best times of the year because it lets you take a break from reality and recharge your batteries. However, preparing for a vacation can be stressful, especially if traveling somewhere new or solo traveling for the first time.
If you aren't sure how to vacation prep, don't worry: we have plenty of tips to help you enjoy your holiday!
Planning Your Vacation
The first step in any vacation preparation is planning the vacation. This comes down to several factors or considerations, plus an honest evaluation of your budget. Failing to do this proper planning upfront can result in severe issues once you arrive at your destination.
Vacation Considerations
Selecting a vacation destination isn't as simple as throwing darts at a map. It takes careful consideration.
As you select a destination, you will want to consider:
The popularity of the destination
The weather conditions
The number of activities
The amount of time you'll have there
Amenity options
Travel options from your home to the destination
The type of trip you're looking for
The number of people accompanying you and their ages/interests
All of this will help you select the best destination for your specific trip.
Budgeting
Of course, you can't plan any vacation until you know your budget. The budget can help narrow down options, especially if your funds are limited but you still want to enjoy yourself.
You should have a total budget in mind of what you'd like to spend on the trip, but also break down this budget into categories. This will help ensure you don't overspend on the accommodations and leave yourself without any money for meals.
If you aren't sure where to go based on your budget, you can always try Googling options to see what comes up.
Preparing Your Home for Vacation
Once your vacation is planned, it's time to prepare! Although most people know they need to pack, there are things you'll want to do around the house before you head out the door as well.
Cleaning Before You Leave
Although people don't think about this, you should always clean your home before you leave for vacation. This lets you come home to a clean, relaxing environment instead of walking into a house that instantly adds stress to your life.
As you clean, don't forget to check off the following:
Emptying the fridge
Cleaning out litter boxes (if you have a cat)
Washing all dishes
Wiping down sinks, toilets, and similar surfaces
Taking out the trash
Some people also enjoy stripping their beds, washing the sheets, and making the bed back up so they have a clean, cozy bed to come home to, but that isn't a requirement.
Home Security
Home security is often an aspect of vacation preparation that people overlook. However, it's important to keep your home safe even while you are away.
Before you leave, check all your windows and doors to ensure they lock correctly and can't easily be opened. Also, ensure you don't leave a spare key in an easy-to-find location or advertise that you're leaving for vacation.
If you want to invest in home security, you can purchase cameras or even a doorbell with a camera. These gadgets make it easy for you to check in on your home, even across the country.
Pet Care
If you have any furry friends, you must acquire a pet sitter before you leave for vacation. You will want to start searching for someone at least one week before you go. You can check with friends, family members, or neighbors. If no one you know can help, sites like Rover offer pet-sitting services that may work for you.
Packing for Vacation
Packing is one of the most important parts of vacation. If you don't properly pack your bags, you probably won't enjoy your time away from home. However, packing isn't as simple as throwing a few items in a suitcase and hoping for the best. It requires careful consideration.
What to Pack
Packing for vacation is tough, because you aren't always sure what you will need. Also, many people debate how many outfits and items to take.
At the bare minimum, you will want to pack the following and bring enough for each day of your trip, plus two spare sets:
Underwear
Socks
Bras (for women)
Sleepwear
Weather-appropriate shirts
Weather-appropriate pants or shorts
Coat or jacket (depending on weather)
Swimsuit (depending on the destination and weather)
Toothbrush and toothpaste
Deodorant
Hairbrush
Shampoo and conditioner
Razor and shaving supplies
Any medications you regularly take
Sunscreen (depending on activities)
Identification/passport
Phone and charger
Additionally, if you are flying or using another form of mass transit, you may want to pack a small bag of items to keep you entertained on the plane, train, or bus. These items could be books, coloring/craft supplies, music, or even a laptop. Just remember you will need to keep up with anything you bring along.
Don't Forget Footwear
Of course, one of the most essential items for any trip is the footwear you pack. In general, you should pack comfortable, seasonally appropriate shoes that are made for the types of activities you plan to do.
If you will be walking a lot, pack at least one pair of sturdy sneakers made for hiking miles. If you plan to enjoy anything formal, pack a pair of dress shoes. And, if you will be at the beach or in any water, pack sandals or water shoes made for the activities you plan to do near the water.
Other Packing Considerations
Packing sometimes feels like a bit of a jigsaw puzzle as you try to fit everything into the suitcase. However, you can use these tips to make packing a bit easier.
Make a list before you start so you know exactly how much you plan to bring.
Army roll your clothing so it takes up less space.
Use space bags or packing cubes to organize things and make them take up less space.
If you can't see yourself using it, do not pack it.
Want more in-depth tips for fitting everything into your suitcase? Check out our list of travel packing tips.
Time to Travel
You've picked your destination, filled out your time off request, and packed your bags. So now what? Well, it's time to head to the airport or train station and enjoy your time away from home!
Frequently Asked Questions
What should I pack if I am traveling to a foreign country?
If you are traveling to a different country, you will want to research currency and whether you should bring credit cards or pay with cash. Also, you will want to check if your cell phone and chargers for electronic devices will work in your destination country. Most importantly, you will want a passport.
What can I do if I get sick before my travel day?
If you are concerned about illness, read the cancellation policies for anything you book. Also, if you invested in travel insurance, you can typically cancel up until shortly before your departure time.
Image credit: Vlada Karpovich on Pexels
Subscribe to our newsletter!
Get the best of ModernRatio delivered right to your inbox!