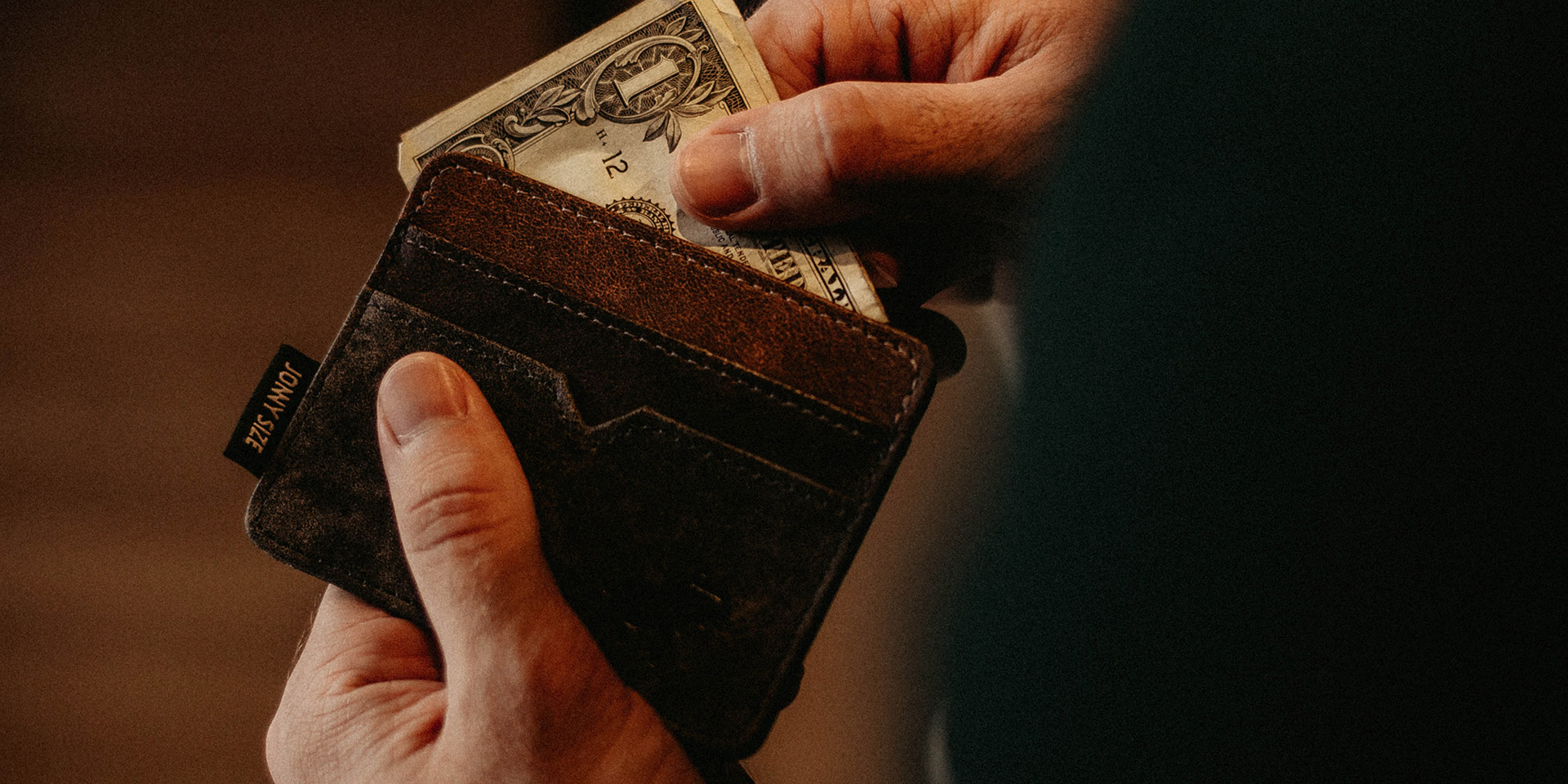 Sadly, we all have stuff to carry around every single day. We can't leave the house without our driver's license, credit cards, and maybe even some cash. We need a device capable of organizing and carrying each of these key items. We need a wallet.
What we don't need, though, is a bulky wallet sticking out of our pockets and weighing our pants down. We don't need to carry every discount, loyalty, and business card we've ever received.
It's time to ditch the childhood wallet and get yourself a stylish cardholder. It'll sit nice and flat in your pocket while carrying around only the items you actually need.
This is probably the nicest card case you're going to find that doesn't come from an ultra-premium brand like Prada or Gucci. In fact, in terms of functionality, it might even be nicer than any of those. It's ultra-slim, able to fit a few cards and some cash, and comes in three different colors. For a utilitarian product like a wallet, this one does everything you could want while looking stylish and gorgeous.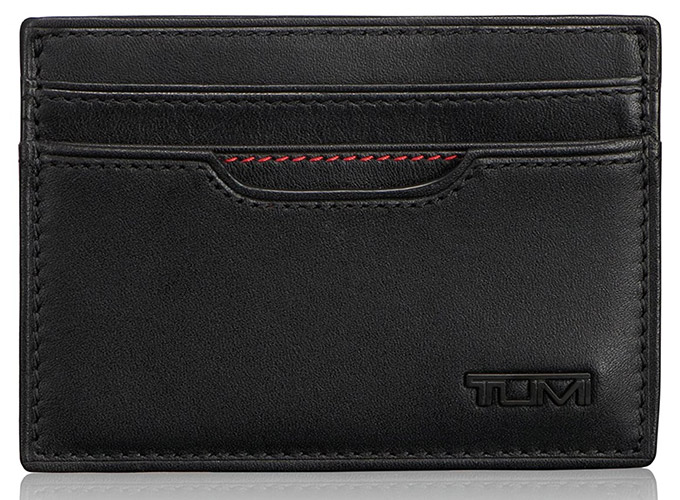 Tumi is a brand that's best known for its high-end luggage, so it only makes sense that the company would scale things back and make some nice wallets. In terms of card cases, this one is a nice middle ground between some of the company's most expensive models and its most affordable ones. If you like the more old-school style of card case with a money clip, this one is perfect for you.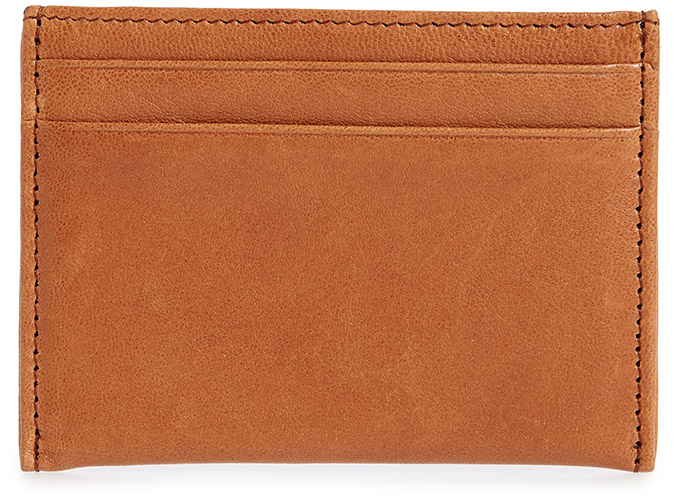 Nordstrom is a great store for high-end shoppers, and the company actually has some products with its own branding available. As it turns out, it makes some pretty decent wallets, including this card case. It comes with a few slots for cards and a transparent slot in the front for easy access to your ID. It's minimal, but that's exactly what you want when you snag a card case. On top of that, it's pretty cheap at only $60.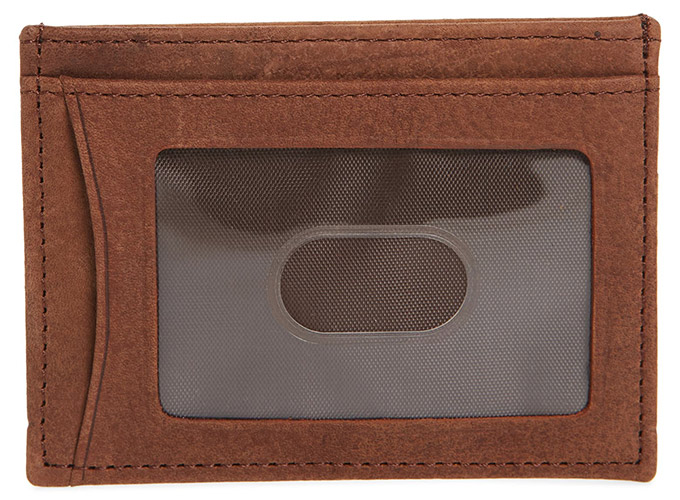 Johnston & Murphy has created a beautiful card case. The company isn't reinventing the wheel or anything here—it's just a good wallet that carries the stuff you need around without adding bulk to those slim chinos. It has a couple of slots on the back and a window on the front. It does what you need it to and it's crazy cheap at less than $30. If you want a wallet that looks good while not costing an arm and a leg, this is the one to get.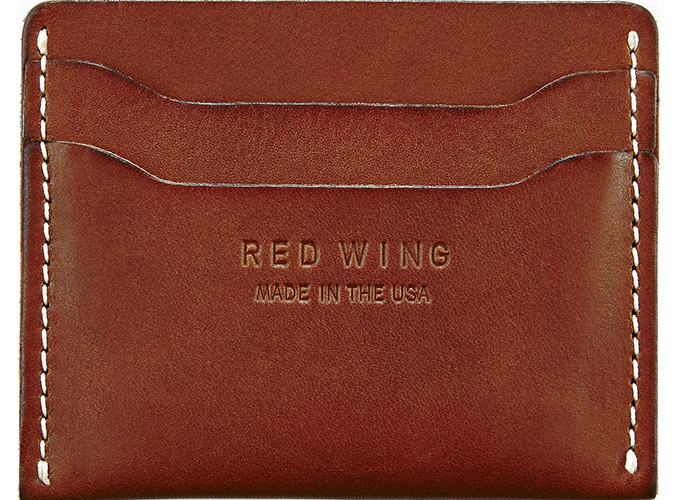 Red Wing is a brand that's known for making high-quality leather goods. Their boots are some of the best money can buy (and they cost a lot of said money). This wallet features the Red Wing style and craftsmanship, and it's actually pretty reasonable at $75. It has four card slots and is available in two colors.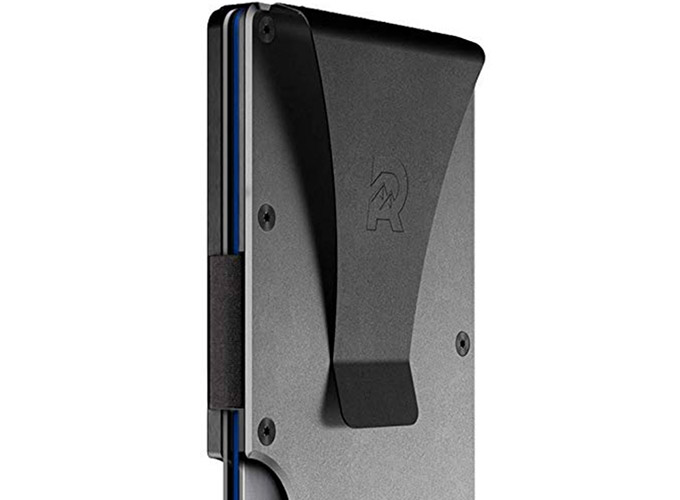 If you want a wallet that's a little on the techier side of the equation, The Ridge is for you. Rather than leather, this money clip is made out of metal, creating an ultra-modern look. It stretches to fit up to 12 cards and has a money slip on the back for carrying cash. It's a great look, but it's definitely not for everyone.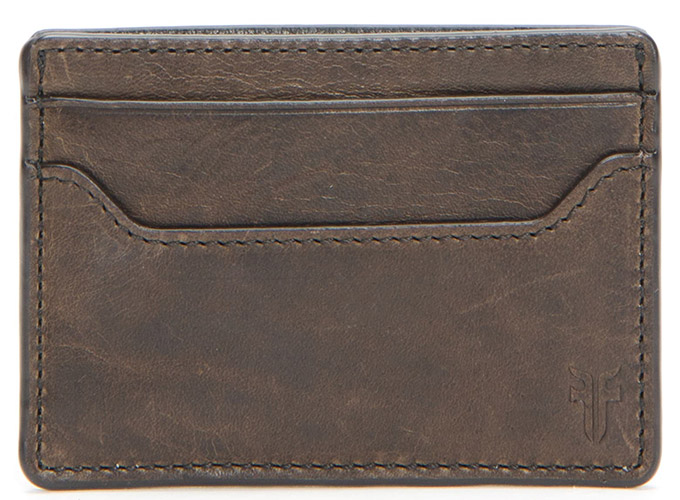 Rounding out the list is this really gorgeous wallet from Frye. It has all the key features—a money clip, multiple slots, and a choice of three colors, so it really brings a lot to the table. It's a bit pricier at $98, but you get what you pay for. A wallet is one of those devices you hope to use for years, so it's worth spending a little bit on a good one.
Invest in Your Money
You need to carry your money with you. You need those credit cards. Why not carry them in style with a fantastic card holder wallet. Your pants will look better and you won't end up carrying around every receipt from the last 20 years in your pocket.
Subscribe to our newsletter!
Get the best of ModernRatio delivered right to your inbox!