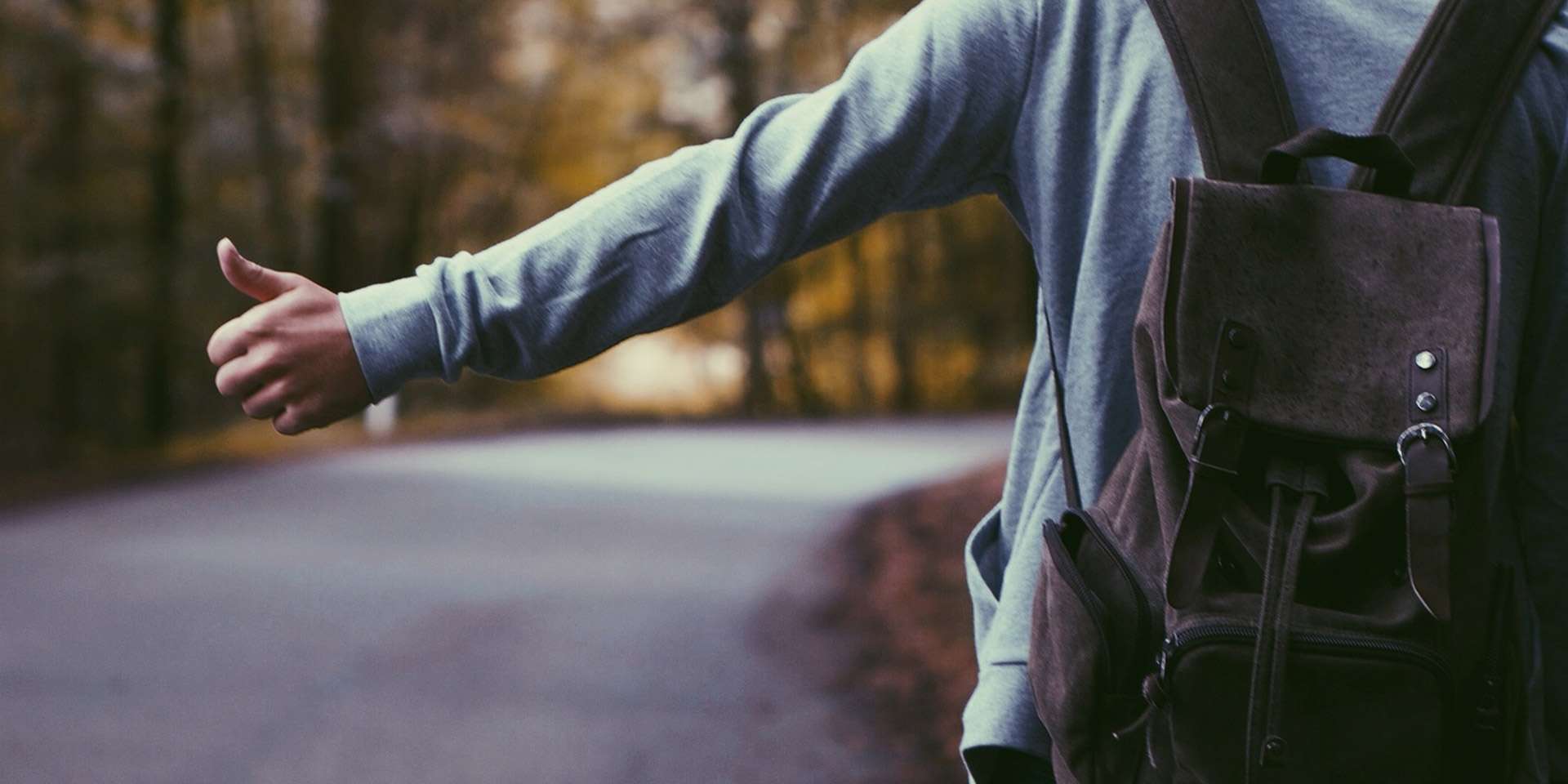 A backpack is a utilitarian item. You wear one to help you carry around as much as possible as comfortably as possible.
Just because an item is primarily designed with utility in mind doesn't exclude it from looking nice. When it comes to backpacks, there are plenty out there to choose from that look fantastic. If you spend lots of time planning out your outfit, you don't want to throw the whole thing off by wearing a backpack that doesn't look nice.
This Herschel backpack is perfect because it features a simple design and colors that'll match almost any outfit. There are no crazy extra pockets on the outside—it's just a simple bag with a couple of straps running the length. Even though it's fairly low-profile, it'll still fit a 15-inch laptop, so it has a pretty good capacity.
The Timbuk2 Rogue has an interesting look to it, so it'll definitely stand out. However, the simple colors it's offered in means it won't clash with any outfit you're wearing. It'll fit a 15-inch laptop inside the stretch pocket, and it features a water-resistant exterior, which is great for those times when you get stuck talking home from work in the rain.
Carhart is a name that's synonymous with workwear, but the company also makes incredibly stylish stuff like this Legacy Work backpack. It's little bulkier than some of the other backpacks on the list, but it still features a low-profile design that won't overpower your look. It'll fit a 15-inch laptop, a tablet, and plenty of other stuff, so you won't need to worry about having enough space to get through your day. And because it's Carhart, you can rely on the bag being durable with Rain Defender water repellent and an abraisan-resistant base.
Jansport has been one of the leaders in terms of backpacks for as long as I can remember. When I was in high school in the early 2000s, everyone wanted a Jansport backpack. The low-key logos, suede bottom, and ride range of colors all make this a fantastic bag. And just because we're not in high school anymore doesn't mean the backpack still doesn't look great. It's a timeless design that'll carry around a 15-inch laptop and all the other stuff you need.
If you're in the market for a leather backpack, this one from Kenneth Cole is worth picking up. Price-wise, it's obviously a bit more expensive than a cloth bag, but that's the tradeoff for going with leather from a premium brand. Aside from the fantastic look, it has RFID blocking tech, the ability to carry a 15-inch laptop, and adjustable straps to keep the backpack tight and low profile. It's a sophisticated backpack that offers both functionality and style, which is really all you can ask for.
Herschel is back again, this time with its Classic backpack. This bag has a very minimalistic design with just a simple logo on the front and a small front pocket that's barely noticeable. It has one large compartment with a laptop sleeve and three external compartments, so there should be plenty of room to carry around all of your goodies.
If a minimal look is important to you, this is the perfect backpack to buy. It has sleek lines, a simple exterior pocket, and room for a 15-inch laptop. The thing that really makes it stand out is the lack of a visible logo. You'll get the functionality of a backpack with anything gaudy to distract from your look. It has a waterproof polyurethane-coated shell, so even though it's simple and good-looking, it's still quite functional.
Subscribe to our newsletter!
Get the best of ModernRatio delivered right to your inbox!