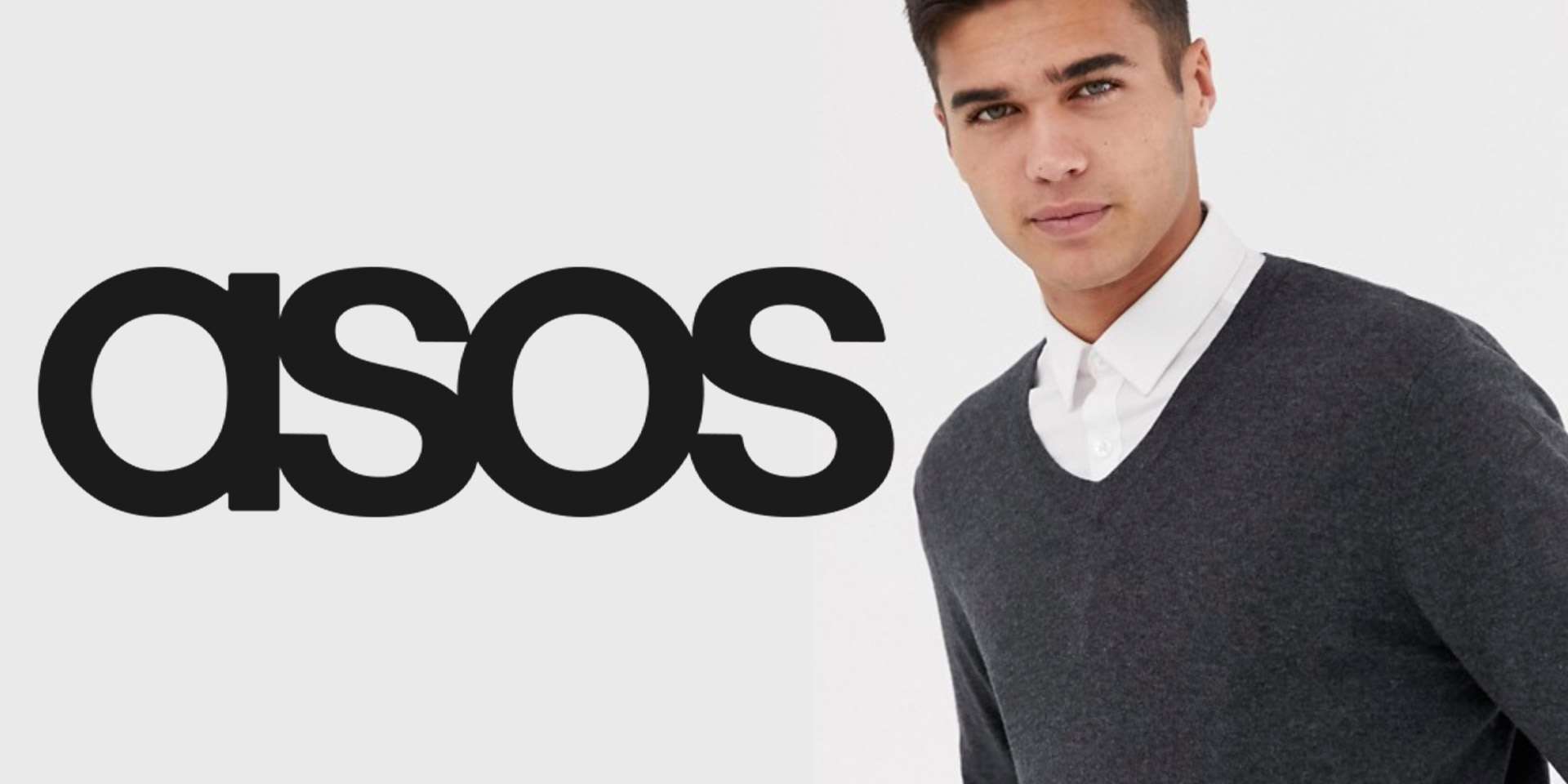 ASOS is a fantastic store for getting stylish clothes that won't break the bank. While not as cheap as a store like Primark or TJ Maxx, for the quality, you really can't go wrong.
As autumn rapidly approaches, it's time to fill your closet with sweaters. When it comes to looking good and keeping warm, you can't go wrong with a nice sweater and ASOS has some fantastic options to choose from.
Pick up a couple of these sweaters and get ready to look your best this fall and winter.
At first glance, this sweater appears to be a no-frills gray jumper, but it actually has a good bit of detail that makes it stand out from the crowd. The muscle fit means it's a bit tighter than your average sweater, so keep that in mind when ordering.
Every man needs to own a nice v-neck sweater for the purposes of layering, and you're not going to find a nicer one for as affordable as this ASOS offering. It's currently on sale for $11.50, which makes picking up an absolute no-brainer. This offers more traditional sizing than the muscle fit, so just order what you'd normally get.
Along with a v-neck, everyone should own a neutral-colored crew neck sweater. This charcoal knitted sweater from ASOS is perfect, and it's on sale for around $20, making it the perfect item to add to your closet. Like the v-neck, this sweater offers a traditional fit, meaning you can order your normal size and know it'll be comfortable and look good.
A ribbed sweater offers a bit of a different look, and this muscle fit one will be nice and snug. The half-zip design gives it a more outwear-like look and feel, so if you're layering, you can actually wear this as your outermost layer. It's on sale for $12.50, which is an absolute steal for a nice sweater with a thin cut.
This is another sweater offering a ribbed design, but it does it with a roll neck. Roll necks are a good middle ground for anyone who doesn't like the feel of a turtleneck but still wants a bit more coverage. What really makes this particular sweater stand out, though, is the colored accent on the end of the neck. This pop of color provides some nice contrast and makes the sweater stand out a bit more.
When you need a more formal sweater, a shawl cardigan is a perfect choice. This one comes in a nice subdued oatmeal color that will go with anything. The shawl lapels add some texture to your outfit. This sweater will layer perfectly with a nice collared button-down shirt.
With this sweater, we're getting a bit more adventurous, as the textured look has a lot going on. It's a bit on the thicker side, so it's good for lower temperatures, and it's definitely a bold statement to add to your wardrobe. Pair this with a pair of properly-fitted chinos, and you'll have a perfect look for late fall and early winter.
This cardigan will look perfect with a light-colored, plain t-shirt. In doing so, you're creating a nice contrast between the casual t-shirt and slightly more formal cardigan. The cable pattern also creates a little more interest than a plain sweater, which is always nice.
Between the roll neck and rib design, this sweater will certainly turn some heads. However, the neutral gray color will make this sweater perfectly capable of being worn in more formal situations.
Our final sweater adds a nice touch with shoulder and elbow patches. This creates a very casual look that'll perfect for nights out in cool weather. The muscle fit also helps to accentuate the look of the patches, creating a pretty versatile sweater that you'll want to wear as the outermost layer in your outfit.
Subscribe to our newsletter!
Get the best of ModernRatio delivered right to your inbox!