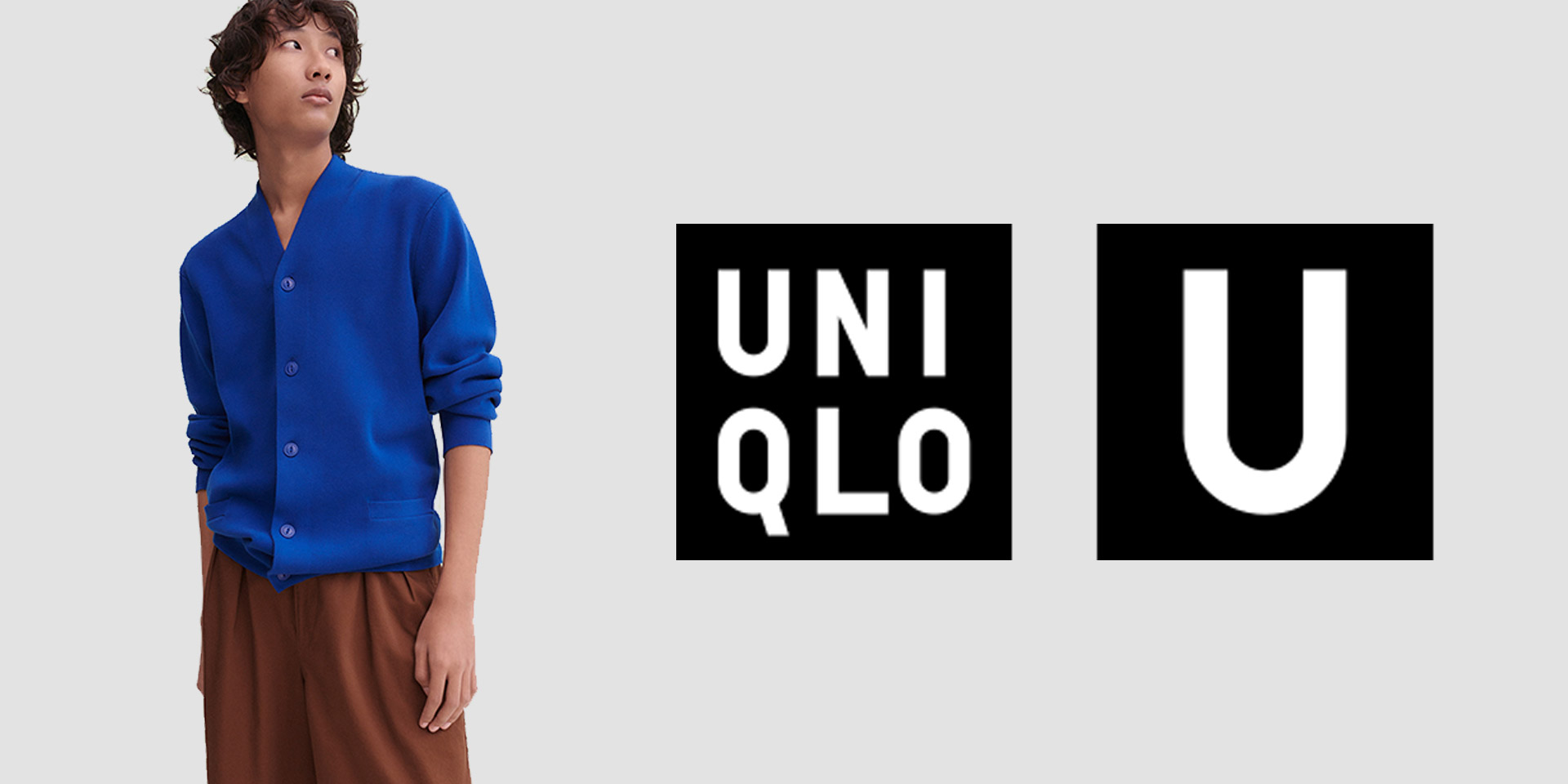 UNIQLO has just announced its upcoming Spring/Summer collection, and the company is dropping some incredibly good-looking items for the upcoming warmer months.
For guys, there's everything from lightweight coats to sexy t-shirts. There are stylish new pants (in which Uniqlo seems to be pushing the wide-fit trend) and dressier shirts. Basically, if there's an article of clothing you're interested in, the UNIQLO x Uniqlo U Spring/Summer drop has something for you.
The new items are going to hit the UNIQLO website and stores on February 20, so it's a good idea to plan out what you want to buy now, so when it comes out you'll be ready to shop!
And because there are so many items coming out in this new line, we've gone through and picked out 10 of the best items that you're going to want to add to your wardrobe.
1. U Denim Work Jacket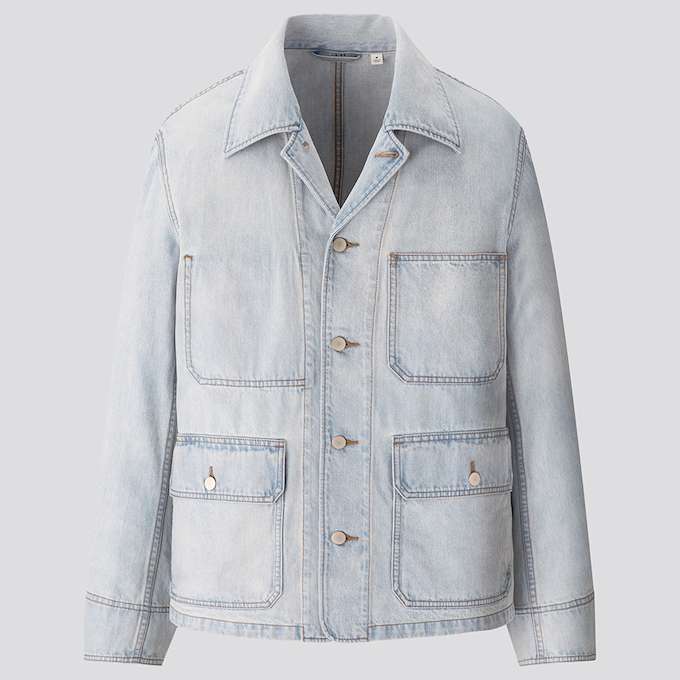 It's good to see that denim jackets are still going strong for the spring this year. This one from Uniqlo U has some really nice details with the chest pockets and open collar design. It also comes in three different colors, which is always nice when you're trying to coordinate denim with the rest of your look.
2. U Tailored Jacket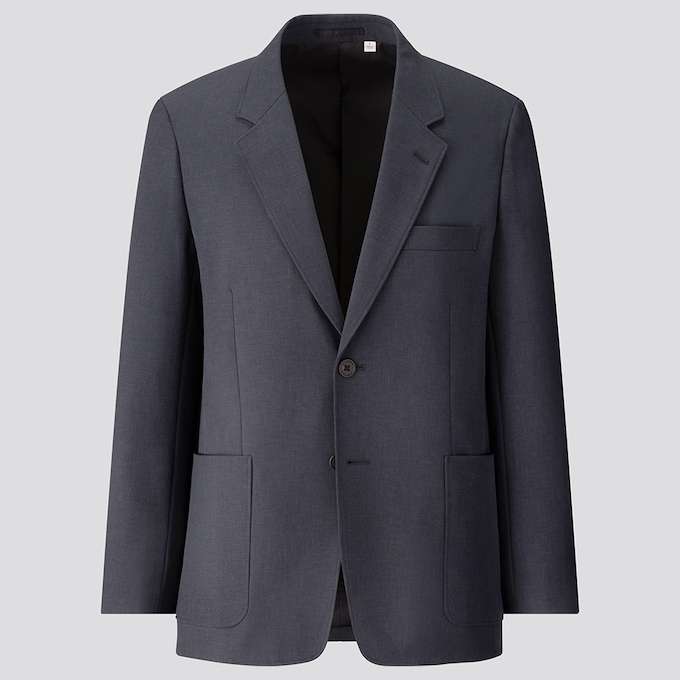 Every guy should own a jacket that fits them properly. This U Tailored jacket has the trim look that everyone wants, and it comes in three colors. It's also quite affordable, coming in at only $99.90. If you're looking to fill a hole in the formal outwear section of your wardrobe, this tailored jacket looks like the perfect item for you to snag.
3. U Drizzler Jacket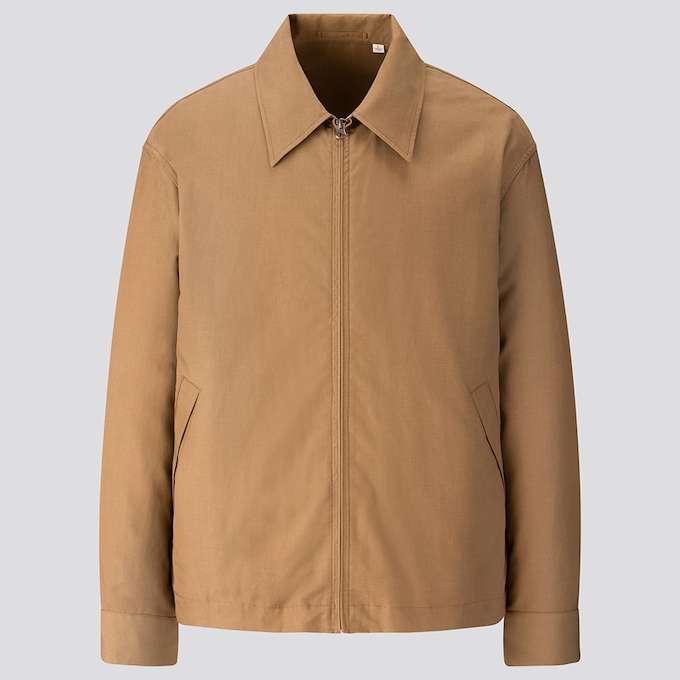 There's just something about the minimalism offered by this Drizzler. There are a couple simple pockets on the side and zipper running down the middle. Otherwise, the cut of the jacket and the bold collar does all the talking. Three colors are available, it's just under $70, so it's definitely a worthwhile jacket to have as the weather warms up.
4. U Modal Cotton Open Collar Long-Sleeve Shirt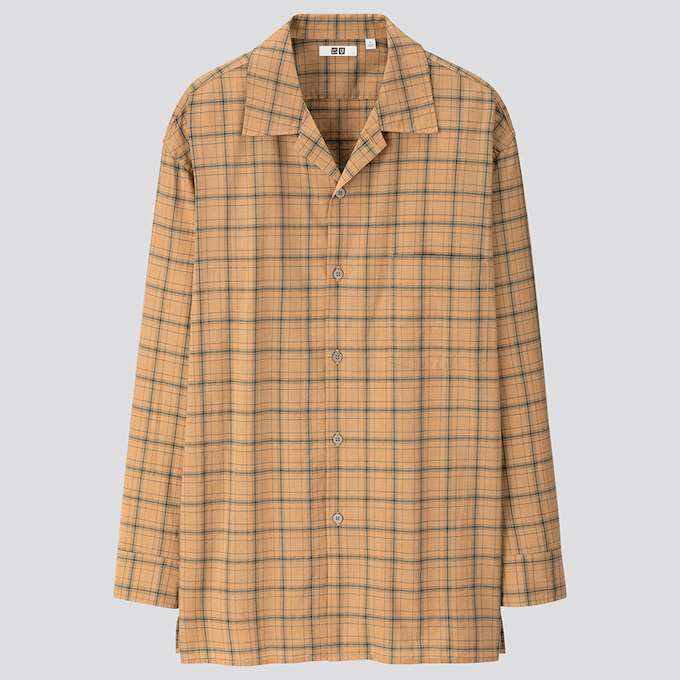 I'm not afraid to admit that I have a thing for open-collar shirts. I don't often find myself in tie-wearing situations, so I generally leave the top button open on most of my shirts. Having the shirt cut specifically for that creates a nice look. Normally, you see these types of collars in flannel, but it looks like Uniqlo U is looking to bring the look to a more traditional cotton shirt.
5. U Cuban Short-Sleeve Shirt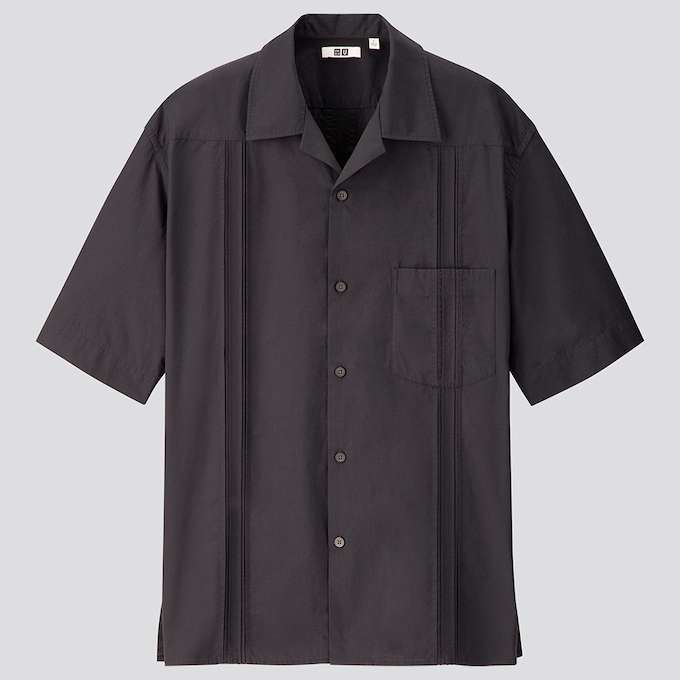 A Cuban shirt is a perfect way to take one step up from a polo shirt without going too formal. And the short sleeves will let you stay cool as things get hot outside. This particular shirt looks quite nice, and it comes in orange, white, and black. It won't break the bank at $39.90, but it'll look like you spent much more, which is part of the reason I love UNIQLO stuff so much.
6. U Striped Short-Sleeve T-Shirt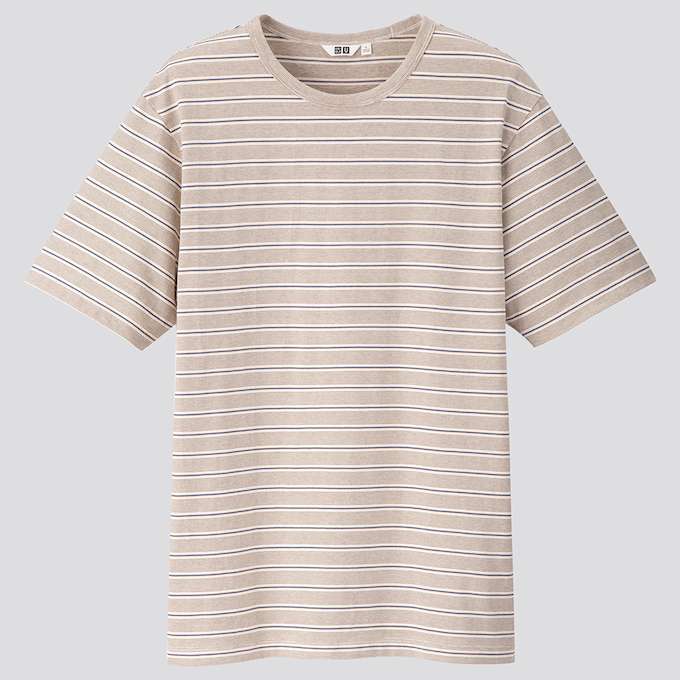 I love striped t-shirts. If I'm looking to create a super casual outfit, I pair jeans or chinos with a striped t-shirt and head out the door. UNIQLO always makes a high-quality t-shirt that lasts through those hot sweaty days, and this one looks to be no exception. I'm really digging the colors Uniqlo U is putting out this season.
7. U Crew Neck Long-Sleeve T-Shirt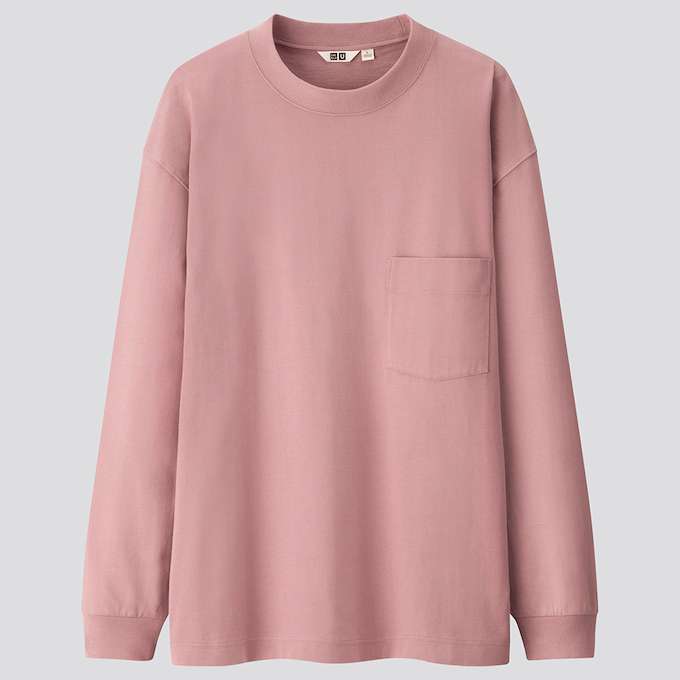 It's a crew neck shirt with long sleeves and pocket on the chest. Uniqlo U isn't reinventing the wheel, but at under $20 with six colors to choose from, this is a perfect item to fill in any holes in your color selection.
8. U Middle Gauge V-Neck Long-Sleeve Cardigan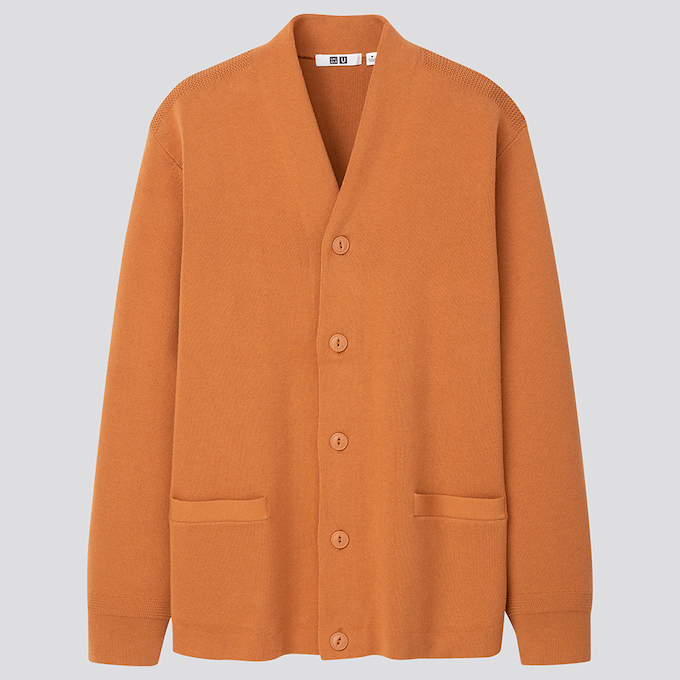 Honestly, this is my personal favorite item from this whole line. I love cardigans with more than two or three buttons, and this bad boy is packing five. It's also available in some incredibly vibrant colors like peach, orange, and a super-bright shade of blue. Plus, there's straight-up black for anyone who prefers to keep it simple.
9. U Slim-Fit Straight Jeans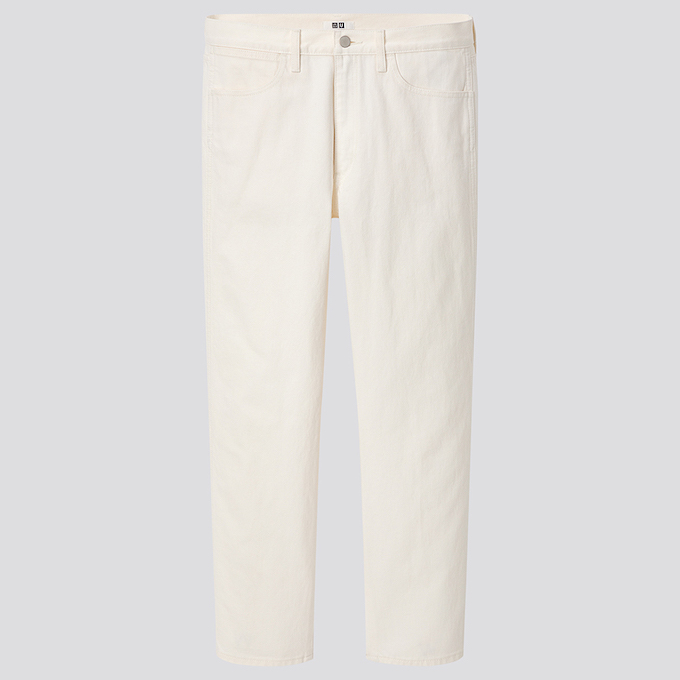 As the pants in this new line go, these definitely look the nicest, as most of the others are wide-fit and a bit on the blocky side. These jeans still offer a slim fit in most places, but they're also straight, blurring the line between cuts. We'll need to try these on to really pass judgment, but from the looks of things, they appear to be the best pants to grab from this new drop.
10. U BLOCKTECH Shoulder Bag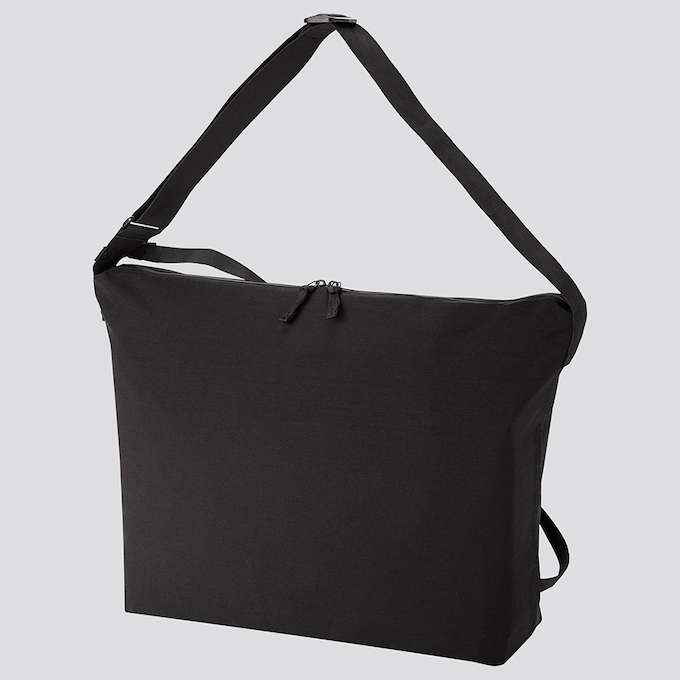 We all need to carry stuff, and one of UNIQLO's most underrated products are its bags. They make no-frills bags that'll carry your stuff around without distracting from your outfit. They're accessories, after all. This shoulder bag looks pretty big, but it doesn't look chunky.
Subscribe to our newsletter!
Get the best of ModernRatio delivered right to your inbox!