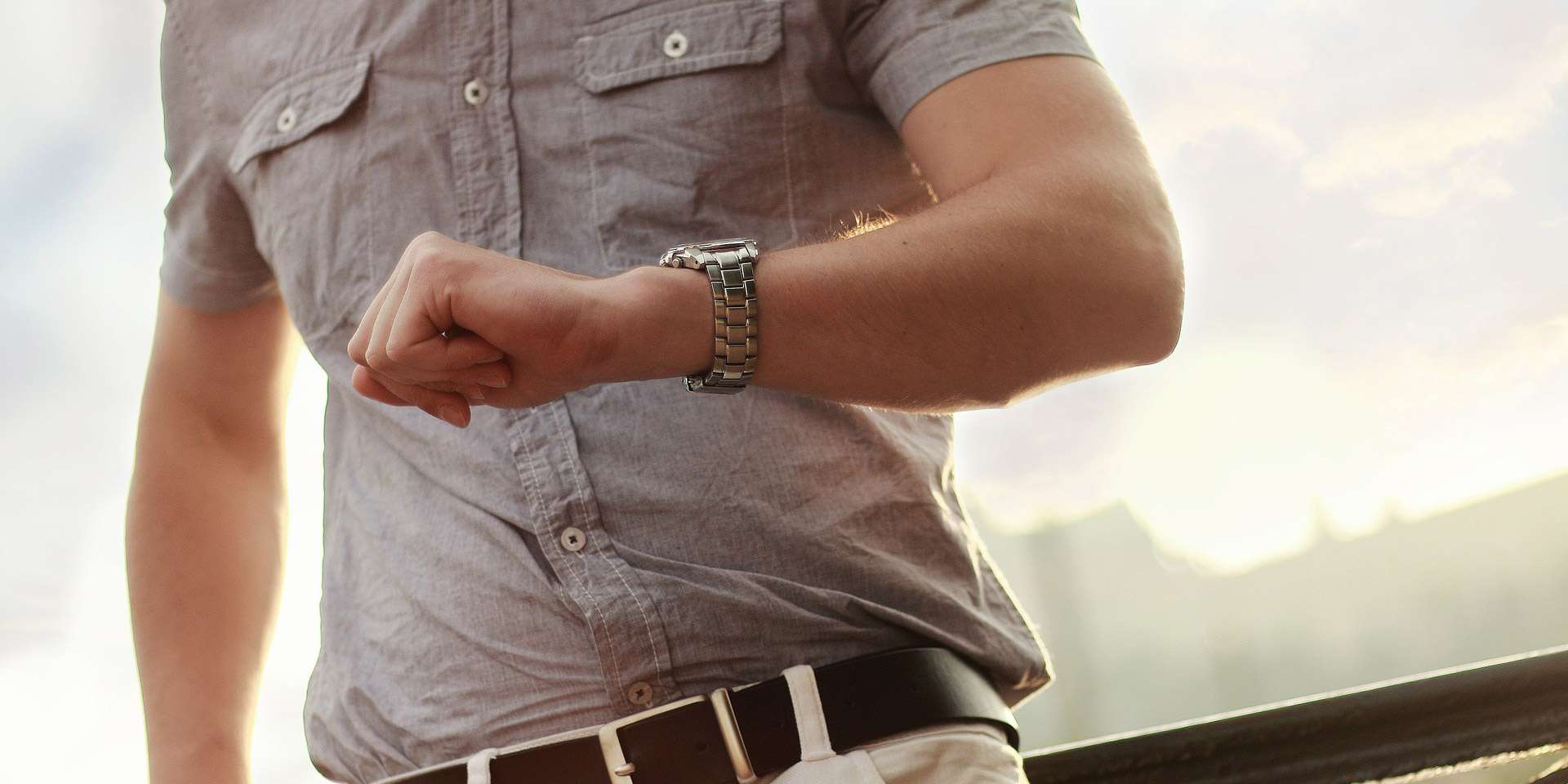 Short-sleeve collared shirts are one of the more controversial clothing options out there, especially when you're talking about the button-down variety. Short sleeves scream casual, while the buttons and collar give off a more formal vibe.
Is keeping your arms cool worth the confusing statement? Sure, as long as you're willing to put forth the effort to rock the short-sleeve shirt correctly!
The Basics of Short-Sleeve Collared Shirts
Before you decide to rock a short-sleeve shirt, you'll want to make sure you're wearing your shirt correctly. After all, you can rock almost anything if you're willing to put in the effort to do it right!
First, you'll want to make sure your button-down short-sleeve shirt fits correctly. Like any shirt, you'll want to make sure it fits correctly across the chest and shoulders. But specific to properly rocking a short-sleeve shirt is the sleeve—you want the length to fall around the middle of your biceps and you'll want to be able to fit a finger in between your arm and the sleeve.
The next thing you'll need to make sure you're thinking about is whether or not to button up the shirt or let it fly open. Rule of thumb? Unless you're at the beach, you should button the shirt up. When you're at the beach, by all means wear it open—but that's really the only time it's fashionably appropriate.
Another thing to think about is the pattern of the shirt. Believe it or not, the casual nature of dropping the sleeves opens up a whole new world of potential patterns. With a long-sleeve collared shirt, you typically want to stick with simple patterns to work with the more formal style, but with a short-sleeve shirt, you can get loose and creative. If you feel comfortable, you can rock floral patterns, plaids, and all other sorts of styles.
What to Wear With a Short-Sleeve Shirt
We've established that you can wear a button-down shirt if you're willing to make sure it fits correctly. But what should you wear with it? You might feel tempted to wear a pair of slacks with your shirt, but you can go more casual than that.
Consider wearing your shirt with a pair of well-fitting shorts. You can wear just about any patterned shirt with a pair of shorts, so you really don't need to worry too much about the pattern. Just make sure you're wearing a foundation of neutral colors that go well together.
If it's not quite warm enough for shorts but you still want to keep it casual with a short-sleeve shirt, then you can swap out the shorts for jeans or chinos. The chinos can create a slightly more formal look, but not one that's as dressed up as with a long-sleeve shirt. The jeans, on the other hand, can help keep it dressed down.
Generally speaking, unless you're gunning for a very particular look, avoid tucking in short-sleeve collared shirts.
Can You Wear a Tie With It?
Just because you have a collar on your shirt doesn't mean you need a tie. In fact, the casual nature of a short-sleeve shirt kind of precludes the need of a tie in pretty much all circumstances, so we don't recommend wearing one.
However, if you're wearing the shirt to work, you may need to include a tie as part of the dress code—in which case, go for it. Just make sure to keep the tie thin and stick to casual fabrics like cotton and linen rather than wool or silk.
Stay Cool With Short Sleeves
There's nothing wrong with wanting to stay cool in the middle of the summer, and a collared short-sleeve shirt is a great way to accomplish this without going all the way down to the level of casual offered by a t-shirt.
Subscribe to our newsletter!
Get the best of ModernRatio delivered right to your inbox!