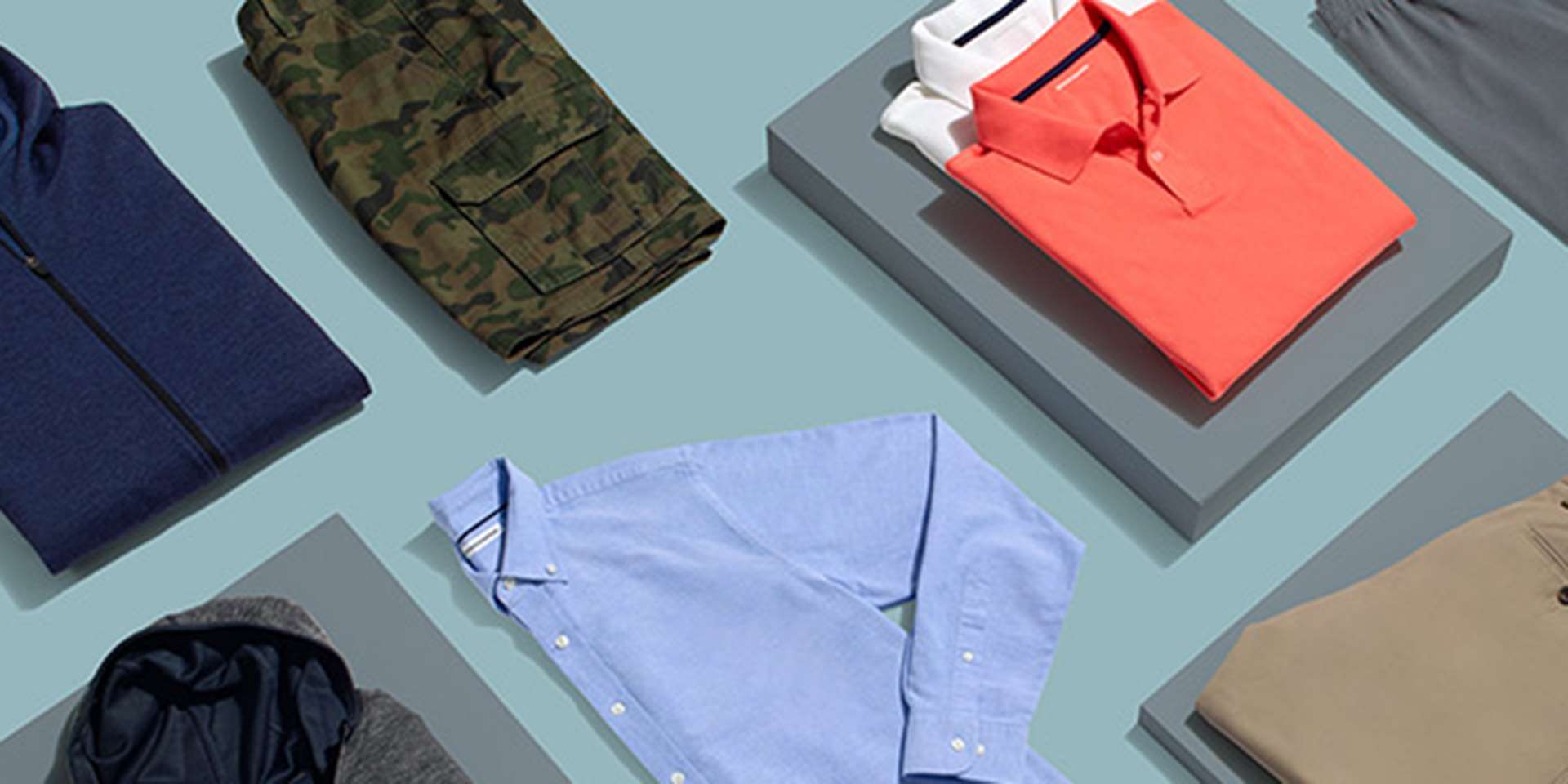 Amazon has slowly become a reliable place to find fashionable clothing at an affordable price. The company's cheaper brand, called Amazon Essentials, offers all sorts of items, from jackets to pants, that'll help you look your best this Fall.
If you're into looking stylish but not into spending copious amounts of cash on your fashion, snag the items we're going to look at today and give your wardrobe a much-needed boost.
Outerwear
Depending on where you live, it can get pretty cold in the Fall. You're going to want some stylish outerwear so you can make sure you keep warm while looking your best.
Puffer jackets are definitely a must-own item for Fall 2019, and this one from Amazon is lightweight enough to wear even when it's not that cold out. Plus, it's packable, which means you can throw it in a backpack and keep it with you when the temps drop.
This vest is simple and stylish. When the temperatures are low and you're looking to do some layering, a vest like this is the perfect outermost layer.
A bomber jacket is another requirement for every man in the Fall and Winter. This one from the Amazon Essential collection doesn't come with a lot of frills or extras, but it's stylish and simple.
Sweaters and Sweatshirts
Looking good in the Fall is all about layering properly, and nothing completes a layered look quite like a stylish sweater or sweatshirt.
A v-neck sweater is a perfect item to wear with a nice solid-colored t-shirt underneath. The v-neck is a bit more formal than a crew neck, but it's not so formal that you can't wear it for low-key social situations. This one from Amazon Essentials comes in tons of colors, so you can get one for every outfit.
Hoodies are one of the more casual items you can wear in the Fall, and that certainly applies to this one. What makes it interesting, though, is the fit. It's quite slim and flattering, which is a bit different from your typical baggy, oversized hoody you see all too often.
A simple crewneck sweatshirt and a pair of jeans can make a perfect outfit for a Fall day (or night). This one from Amazon Essentials comes in all sorts of colors and patterns, so there will definitely be a few that'll create the look you're trying to achieve.
Shirts
Obviously, you need some shirts. Everyone's wardrobe needs some stylish shirts, and Amazon Essentials has some really nice shirts available for reasonable prices.
A henley is a must-own item for all guys. The versatility they offer makes it a perfect item to have in your closet. You can grab a few in different colors and have them ready for all different situations. And like all Amazon Essential clothing, these are very affordable.
Who doesn't want a flannel shirt in their wardrobe? Flannel comes in and out of style, and it's definitely in this year. Amazon has this shirt in all sorts of colors, so if you want something a little brighter like the red one above, or if you prefer something more low-key like a gray, there are options for you.
I probably don't need to tell you the importance of an oxford shirt. This one from Amazon Essentials offers a regular fit, so if you're looking for something a little more relaxed, this is the perfect oxford to add to your wardrobe.
Pants
Add these pants to your wardrobe and you'll be ready to go out for a night on the town this Fall season.
There's not a lot to say about these khakis—they're just a good pair of pants that promise a nice slim fit at a solid price. If you need to add a new pair of pants to your closet that you can wear with pretty much anything, these are a great choice.
No one likes wrinkled chinos, and this pair from Amazon Essentials promises to resist wrinkles. They offer a slim fit, so they'll look good with the current trends. They come in nine different colors, so if there's a hole in your pant lineup, these are the perfect way to fill it.
A pair of joggers works perfectly for those casual situations. The slim fit looks nicer than a pair of loose sweatpants, but the material is very comfortable for moving around.
Amazon Essentials: Stylish for Cheap
Amazon probably isn't the first place you go for style, but it should be. With Amazon Essentials, you can get some really comfortable and fashionable clothes without breaking the bank. Next time you need to fill a gap in your wardrobe, give Amazon Essentials a shot.
Subscribe to our newsletter!
Get the best of ModernRatio delivered right to your inbox!