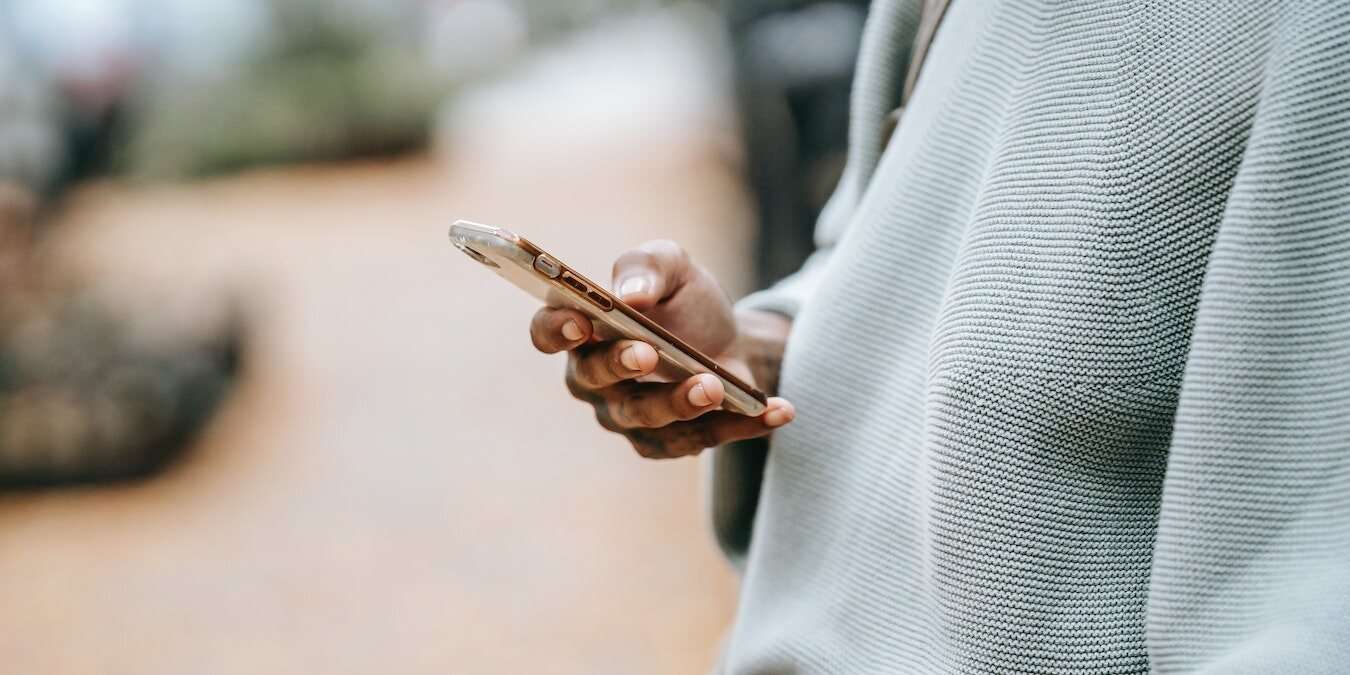 Money management is an important part of adulthood. You have to learn how to manage credit cards, pay bills on time, and spend your paycheck wisely. Luckily, technology can help you keep an eye on your finances, especially if you download a money management app.
If you're looking for tools that can help with budgeting, tracking your credit score, and more, check out these recommendations.
1. Best Overall: You Need A Budget (YNAB)
Pricing: $14.99/month or $99/year
Available for: Android, iOS, web
You Need A Budget (YNAB) is designed to let you take control of your finances and feel confident about your spending habits. The app is designed not to track past transactions but to plan your financial decisions ahead of time. This breaks the paycheck-to-paycheck cycle and provides financial peace of mind.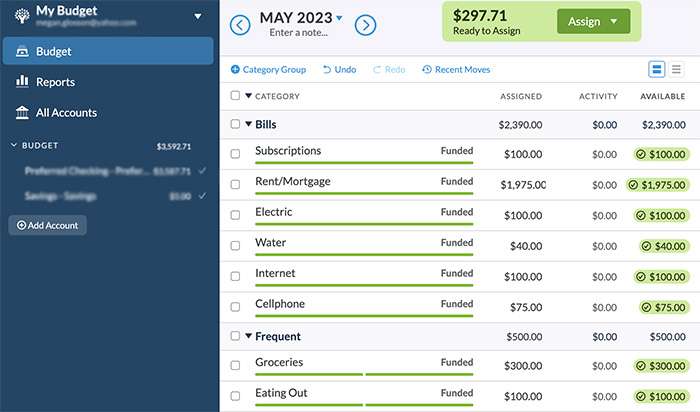 Unlike many other money management apps or budgeting tools, YNAB operates using a zero-based budgeting system. Every dollar you earn is somehow accounted for and spent with this method. However, unlike living paycheck to paycheck, zero-based budgeting accounts for financial goals like saving.
2. Great Free Budgeting App: Mint
Pricing: Free
Available for: Android, iOS, web
Unsurprisingly, Intuit, the company that oversees Turbo Tax, Quickbooks, and Credit Karma, also offers a free budget tool called Mint. It's one of the most highly-rated money management apps, and it works with nearly any account.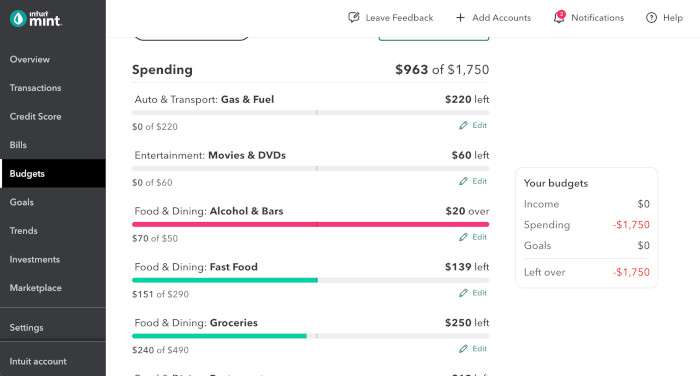 With Mint, you can track your expenses and place each one into an assigned category, such as transportation, food, or utilities. You can also set monthly spending limits for each category, and the Mint app will alert you when you're close to hitting those limits. You can also set financial goals, create debt repayment plans, and keep tabs on your credit score.
3. Best for Funds at a Glance: PocketGuard
Pricing: Free ($34.99/year for premium version)
Available for: Android, iOS, web
If you struggle to stay within spending limits or live paycheck to paycheck, PocketGuard may be your best money management app. With the In My Pocket feature, you can check how much you have available for everyday expenses or impulse purchases based on the bills and savings plans you've set up. You can also get alerts for upcoming bills so you don't forget to pay them on time.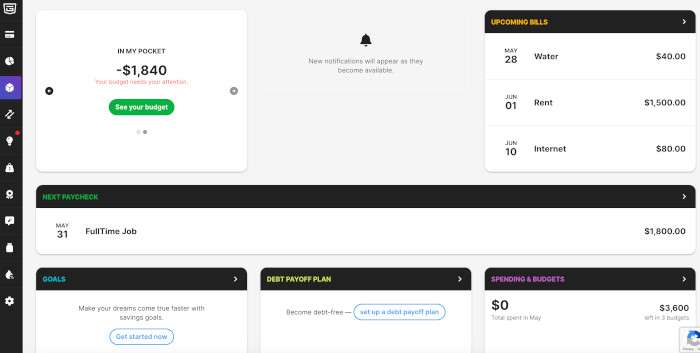 Unfortunately, not all features of PocketGuard are available in the free version. You must pay for the premium version if you want to use it to cancel subscriptions, set up automatic savings withdrawals, or view extended transaction histories.
4. Great for Small Cash Advances: Brigit
Pricing: $9.99/month
Available for: Android, iOS
Unfortunately, we all need a little extra cash from time to time. With Brigit, you can keep tabs on your finances and receive small cash advances when needed. The app lets you borrow up to $250 (based on specific criteria). It also alerts you when you are close to overdrafting, so you can borrow small advances to cover the tight times before payday.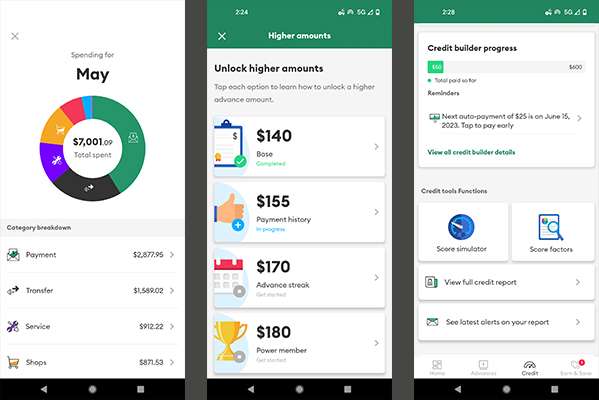 However, Brigit isn't just a cash advance app like Dave. You can also use it to view your spending habits, build your credit score, and receive notifications for upcoming bills. You can even use it to look for side hustles or other ways to earn cash when needed. It's an excellent option for anyone who enjoys financial snapshots and cash to fall back on occasionally.
5. Best for Couples: Honeydue
Pricing: Free
Available for: Android, iOS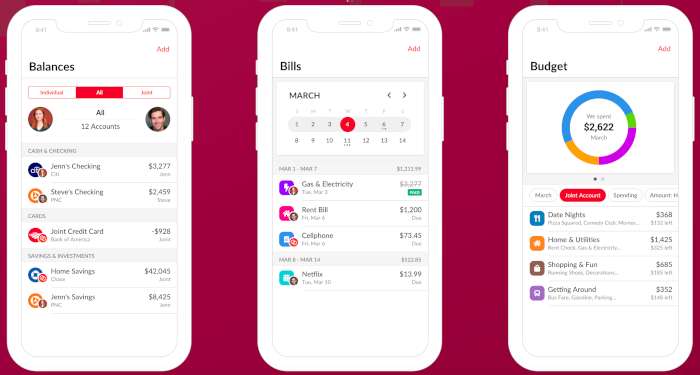 Honeydue claims to be "the simplest way for couples to manage money together." Unlike other money management apps, Honeydue is explicitly made for couples. It lets you each link separate accounts, choose what to share, and communicate about money all from within the app. It offers the same features as other budgeting tools, like expense tracking, spending lockdowns, and bill payment alerts.
6. Great for Small Business Owners: GnuCash
Pricing: Free
Available for: Android, iOS, Windows, Mac, Linux
Small business money management looks a little different than personal expense tracking. Luckily, GnuCash is a free money management app for personal expense tracking and small business bookkeeping. It's especially great for freelancers and other gig economy employees who need to track finances for tax purposes.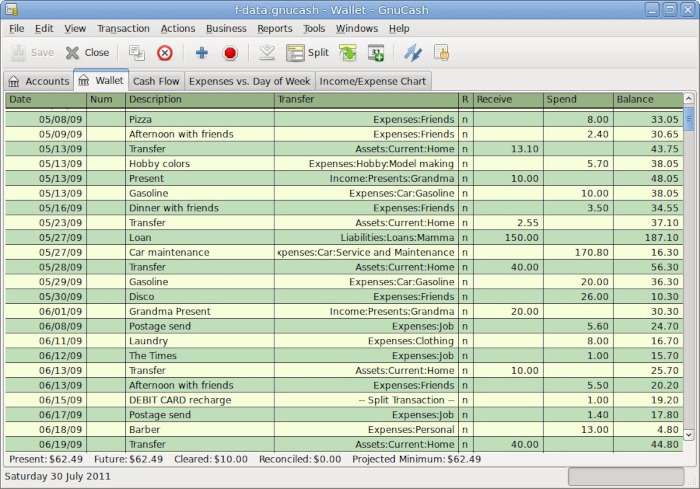 With GnuCash, you can record transactions, reconcile everything against your bank statements, schedule payment reminders, and more. You can also use the app's elaborate charts and graphs to dive deeply into your finances and look for ways to make positive changes.
7. Best for Investments: Empower Personal Dashboard
Pricing: Free
Available for: Android, iOS
Empower Personal Dashboard (Android | iOS) is meant more for those who like to keep tabs on their investment accounts. However, it offers a robust lineup of budgeting tools within the free-to-download app.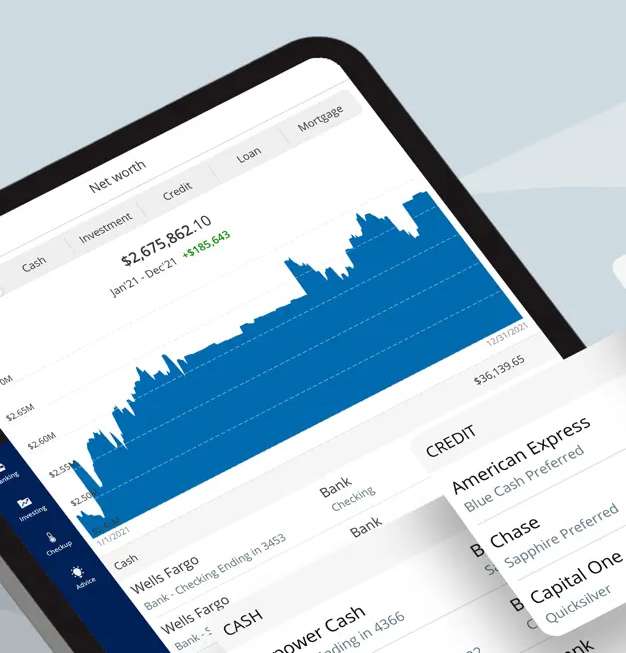 With Empower Personal Dashboard, you can sync bank and credit card accounts and personal investment accounts like 401Ks and IRAs. The spending snapshot lists recent payments based on category, and you can use this to see how much of your monthly income you are spending on specific categories of living expenses. It's not as advanced as some other apps, but its investment tools make it a great option for anyone with stocks and other accounts.
Manage Your Finances Smartly
Whether you are trying to get out of debt or just learn where you spend most of your paycheck, these money management apps will provide all the information you need and track it for you. This makes it easier to budget, plan ahead, and create savings strategies that break the paycheck-to-paycheck cycle.
Just remember, an app is only going to be truly beneficial if you establish smart money management skills as well.
Image credit: Pexels. All screenshots by Megan Glosson.
Subscribe to our newsletter!
Get the best of ModernRatio delivered right to your inbox!