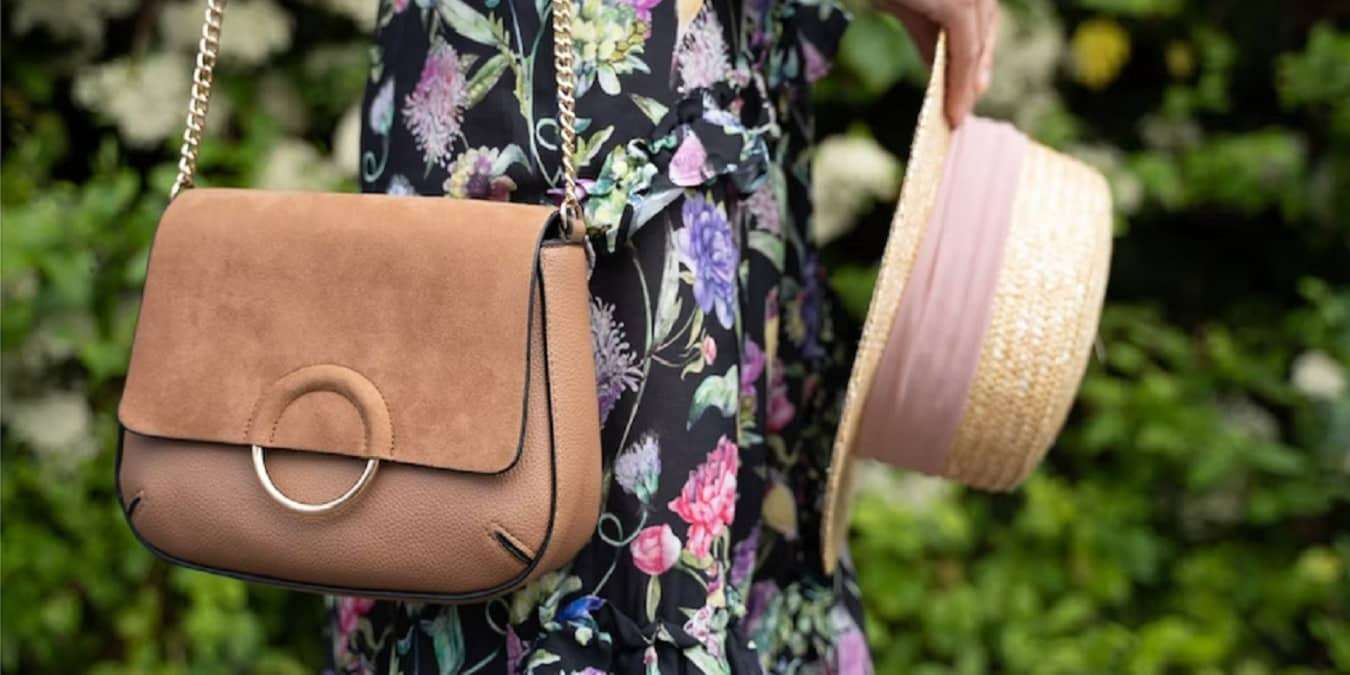 If you don't want to spend over $100 on a handbag, I don't blame you. After all, handbags are prone to wear and tear if you use them often enough. It's not uncommon to replace your bag after a year or so, which doesn't always justify splurging on an expensive purse.
You don't have to waste your entire paycheck on a designer handbag for it to look amazing. These affordable handbags look just as good as the real thing.
1. Nine West Merrylou Dome Satchel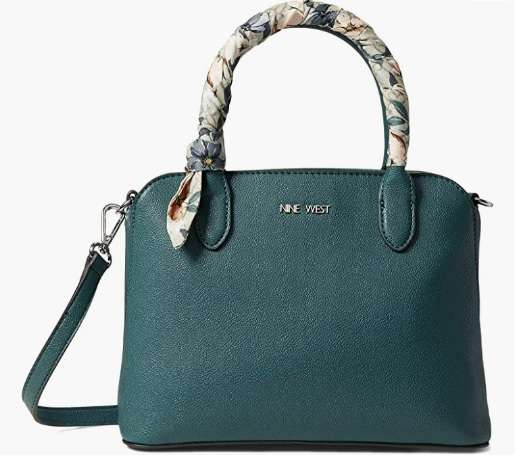 This beautiful Nine West Satchel is just below $50, and comes in five sophisticated colors. It has plenty of space for your wallet, makeup, tablet, and other small items, while the three compartments help you stay organized. It's the perfect size to take with you on the daily.
2. Vera Bradley Cotton Mini Multi-Compartment Crossbody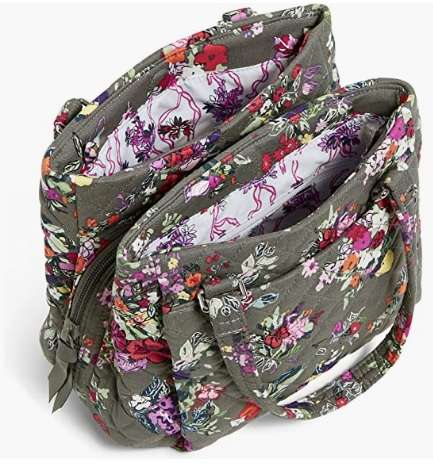 When you want a colorful, yet affordable women's handbag, this Vera Bradley purse has you covered. The soft cotton not only looks great, but you can toss it in the washing machine when it gets dirty. Plus, there are ample compartments to store everything you need without carrying around a large, bulky handbag. It also comes in 10 beautiful patterns for around $80.
3. COCIFER Top Handle Satchel Handbag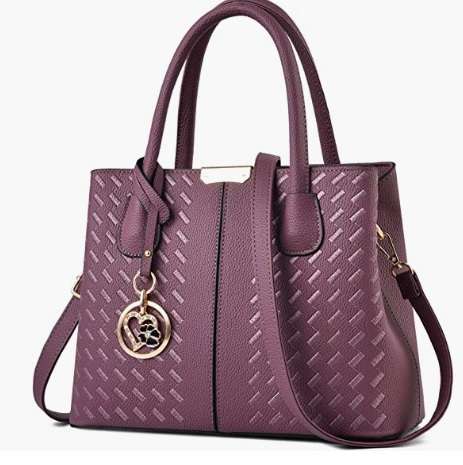 Compact doesn't mean you have to sacrifice space. This COCIFER satchel gives you both a top handle and a detachable shoulder/crossbody strap. You get two main compartments along with several smaller pockets for organizing your things. If purple really isn't your style, you can pick from 22 other colors, all for under $50. As a side note, this purse is often on sale for less than $30.
4. Michael Kors Trisha Leather Medium Triple Compartment Crossbody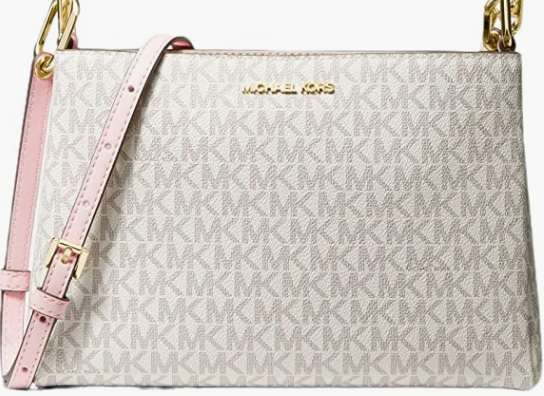 Finding a great Michael Kors handbag for under $100 isn't always easy, but this compact crossbody is ideal for everyday use. While it's small, it's lightweight and stylish. It also has three compartments for keeping up with your keys, wallet, lip balm, phone, and other smaller items. Only two colors are under $100 – pale white and dark blush.
5. Realer Hobo Bag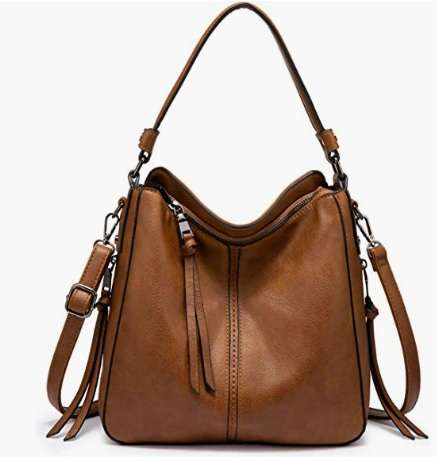 Affordable women's handbags are often built to last, including this Realer handbag with anti-scratch vegan leather. It's large enough to toss in your iPad and has multiple compartments, including a large middle zipper, to organize everything. It features both a top carry handle and shoulder strap to carry it how you're most comfortable. Plus, you can choose from 36 stylish colors all for under $50.
6. Alarion Design Satchel Tote Bag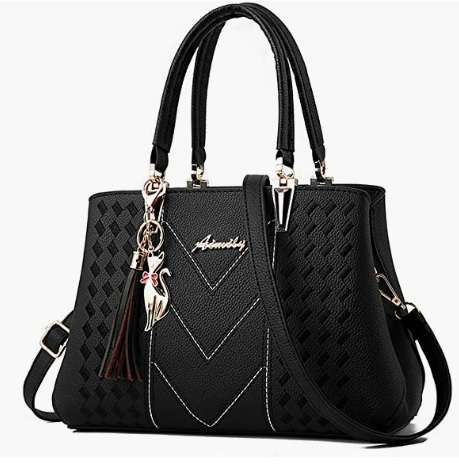 This Alarion tote bag comes in a variety of colors and patterns, from a PU leather quilted look to crocodile patterned to plaid. You may want to pick up several different designs to match every outfit. Two main pockets, a back zipper, and multiple inner compartments, it's the perfect stylish everyday handbag.
7. LOVEVOOK 3-Piece Purse Set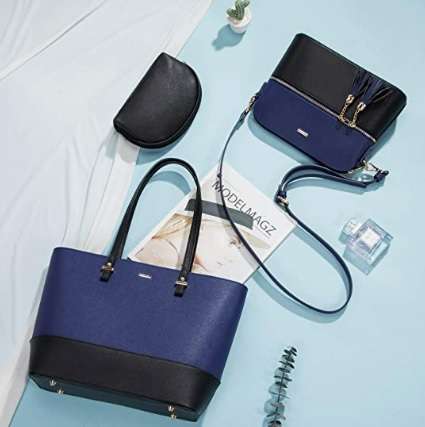 Affordable women's handbags aren't that affordable when you still have to buy extra accessory bags to organize everything. This tote-style bag from LOVEVOOK also comes with a medium crossbody bag that doubles as extra storage inside. You also get a smaller makeup bag for makeup or smaller accessories. The best is everything matches. Choose from dozens of colors and patterns all for under $50 for the entire set.
If you prefer a set with a wristlet instead of a makeup bag, try this LOVEVOOK set instead.
8. UTO Backpack Purse
The UTO Backpack Purse hybrid is practical for anyone looking to lug around bigger items like a laptop, large tablet, clothing, snacks, and more. It comes with several compartments and four different straps. You can choose to carry it on your back, over your shoulder, or in your hand. If you're not a fan of the black faux leather, you can also buy it in gray, red, white, green, and more.
9. AFKOMST Crossbody Saddle Purse
The AFKOMST Crossbody Saddle Purse has a vintage and country vibe. With just a passing glance, you'd think that it's made out of authentic leather. In reality, it's just a budget-friendly bag that's lightweight and easy to keep organized.
10. Montana West Hobo Purse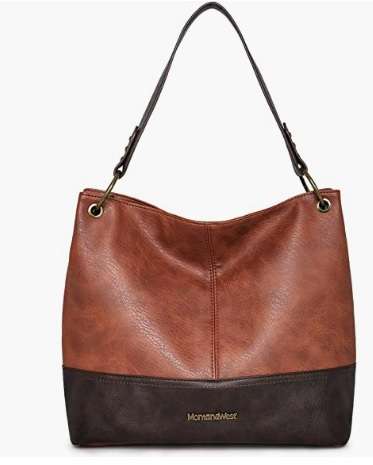 When you need more space, it's hard to beat this stylish option from Montana West. The roomy hobo style purse features a top handle and a back zipper. There are a few compartments for organization inside. What's even better is you can choose from 17 different colors and patterns all for under $30.
11. DELUXITY Crossbody Bag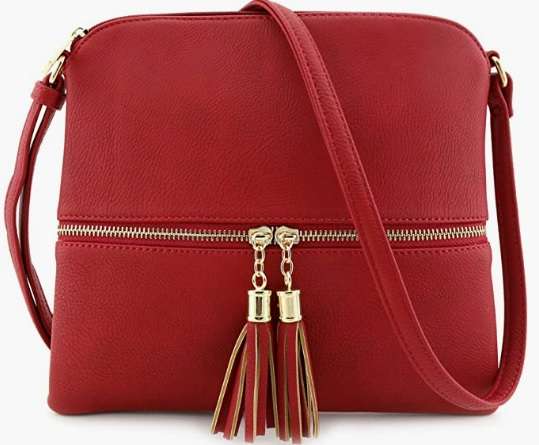 Need a stylish, yet affordable compact crossbody bag for everyday wear? This DELUXITY is a great choice. With 36 colors, including a few dual-tone options, you'll likely want to pick up several to quickly match various outfits and occasions. Despite the small size, there's a front zipper and two inner pockets to keep items in their place. It's also a steal at under $25.
12. Mintegra Women's Shoulder Bag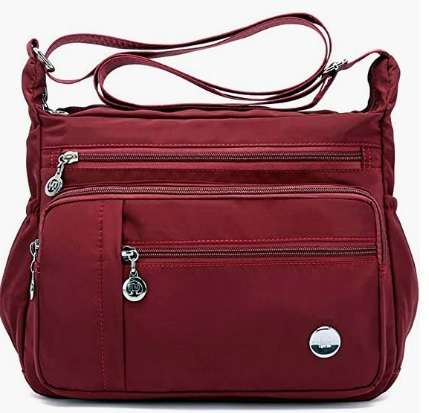 If you ever feel like there's not enough compartments, you need this affordable Mintegra women's handbag. The cute crossbody design is made of waterproof nylon to keep everything dry even on rainy days. Numerous pockets inside and out let you store every accessory easily. Plus, there's even room for an iPad inside. Choose between the small or large size in one of four colors for under $60.
Amazing Handbags for Less
Just because a handbag looks great doesn't mean it's designer. The above handbags prove that affordable purses can have just as much style and practicality as more expensive ones.
With so many handbag designs, you might struggle to figure out which is best for you. This article will help you decipher the differences between all types of handbags.
Frequently Asked Questions
What if I want a designer label?
Designer handbag labels are usually hundreds of dollars or more. However, if you pay close attention to thrift shops, you may be able to score a designer label for $100 or less. Just be ware of knock-offs, both in thrift stores and on random websites promising deep discounts.
What's the best color to match most outfits?
If you're looking for a great handbag to wear with most any outfit, stick with neutral colors. Black, beige, brown, and white are all great options. However, white tends to show dirt quickly.
Image credit: Rodrigo Santos via Unsplash
Subscribe to our newsletter!
Get the best of ModernRatio delivered right to your inbox!