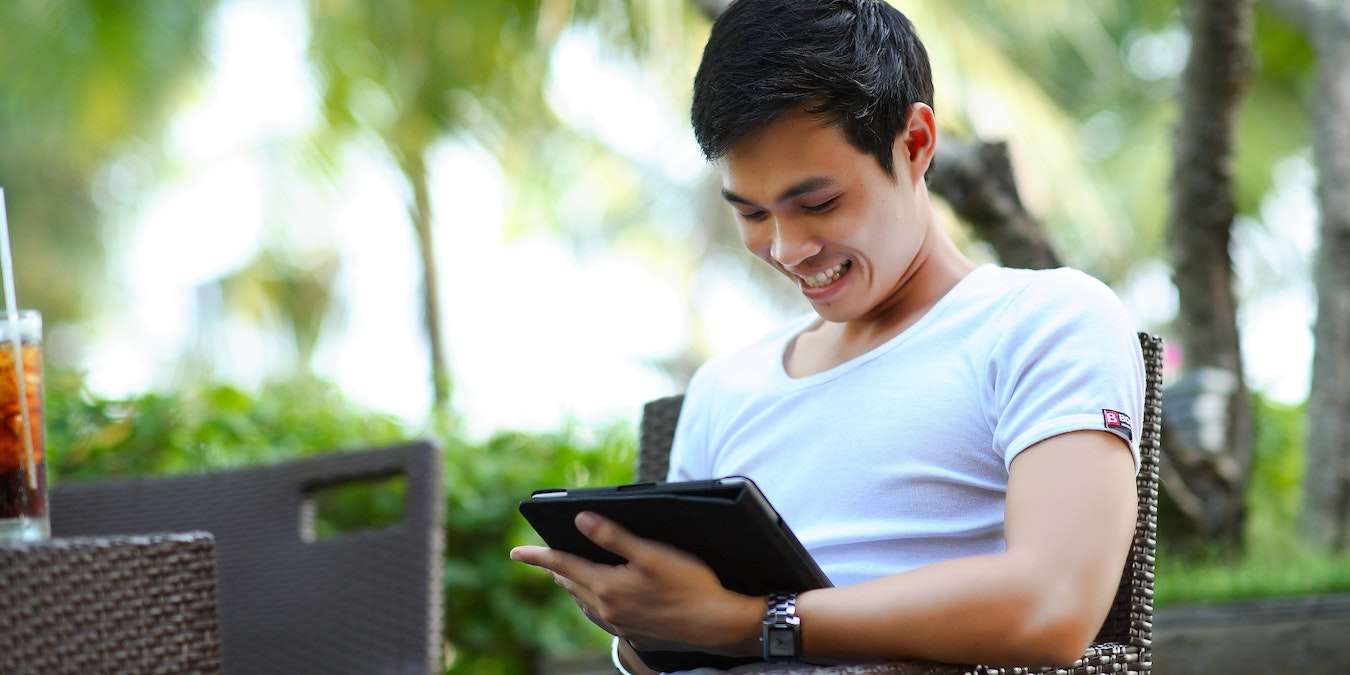 One rule you should always follow when shopping online is never to pay full price. Although it might seem impossible to get the price down on your order, the savings are out there if you know where to look.
Want to know some of the most clever ways to get the best deals? These online shopping hacks will help you save cash while you shop.
1. Price Compare
When shopping online, you should never assume a specific retailer will have the lowest price because they traditionally offer deals. Instead, make sure you price compare before making a purchase. There are even browser extensions like PriceBlink to help make price comparison easier. You can also compare in-store vs. online prices and get retailers to price match.
2. Search for Coupons Online
Before you complete your checkout, always search the internet for coupons. Simply searching for the retailer's name, followed by "coupons," should yield tons of cost-cutting results.
Coupon sites like RetailMeNot, CouponCabin, and Savings.com are always full of promo codes for your favorite stores. Just remember that not all of the codes on these sites work, so you might have to test a few out.
3. Abandon Your Cart
Don't need your items right away? Leave your cart after you add your items. Many retailers will try to entice you to complete your order by emailing you a coupon. Fill up your cart on various sites, wait a day, and see what discounts you can rack up!
4. Join the Mailing List
Click on any online store, and you're almost always greeted with a popup that urges you to sign up for the site's mailing list. Your natural reaction is to close this annoying box instantly, but you shouldn't if you don't want to miss out on money-saving opportunities. Stores often send you a promo code just for signing up, and you'll receive even more coupons down the road.
You don't have to use your primary email for these mailing lists. Instead, you can create a separate email used only for offers. This keeps your inboxes much more organized and makes finding coupons easier, not to mention it boosts your productivity.
5. Use a Cashback Site
I think everyone likes the idea of earning money for spending money. Shop through a cashback site like Rakuten, and you'll get tons of money back for shopping online. The site offers different cashback amounts for thousands of stores. These offers change over time, so you must act fast to get the best deals.
6. Take Advantage of Live Chat
Some online retailers have a live chat bubble lingering in the screen's corner or the "Contact Us" section. If the store has a live chat, ask for coupons. The support specialists will happily give out coupons when you ask nicely enough.
7. Shop at the Right Time
Holidays are usually the best times to shop for deals. However, you don't have to wait for the next major holiday to do your shopping. When shopping for clothes, you'll want to hold out until Thursday. Retailers often release coupons or start sales right before the beginning of the weekend. Some other retailers release their new sales and coupons on Sundays to start the new week, so make sure you know when the specific retailer you're trying to shop with online.
8. Ship to Store
It's true: the most convenient part of shopping online is having your order shipped right to your doorstep. To save money, you might have to sacrifice this convenience.
You should consider having your order shipped to the nearest store if the retailer doesn't offer free shipping. The ship-to-store option is usually free, so why not try to save a few extra bucks and drive to the store's location?
9. Follow the Retailer's Social Media Accounts
You can keep track of the latest sales and discounts by following a retailer's Facebook, Twitter, or Instagram accounts. Since some of these deals are exclusive to social media, you'll want to keep checking for updates.
10. Install a Browser Extension
I mentioned earlier that you could search Google for coupons, but what if you could have a browser extension do the legwork for you? Installing a browser extension, like Honey, will automatically find and apply available discount codes for different stores.
11. Get Text Alerts
Some retailers offer even more discounts if you sign up for text alerts. As much as you might not want to give out your cellphone number, it's a surefire way to get discounts sent right to your phone as soon as they come out.
12. Explore Price History
Sometimes retailers run sales on items in cycles. In that case, it can help you view an item's price history to see if the current price is a good deal or if a sale may be around the corner. CamelCamelCamel is a great way to do this, and so is Honey.
13. Set Sale Notifications
Have your eye on a specific television or other items? It may be worth getting sale alerts to take advantage of a good deal. Price.com and other sites offer this service, making it easy to get notifications for sales without investing time in hunting for deals.
Scoring the Best Deals Online
The best deals often remain hidden. Fortunately, saving money on your online orders is pretty easy once you figure out how. It might take a little extra research, but it's worth it.
For even steeper discounts when shopping for clothes, check out these online thrift stores for affordable fashion.
Image credit: Pexels
Subscribe to our newsletter!
Get the best of ModernRatio delivered right to your inbox!