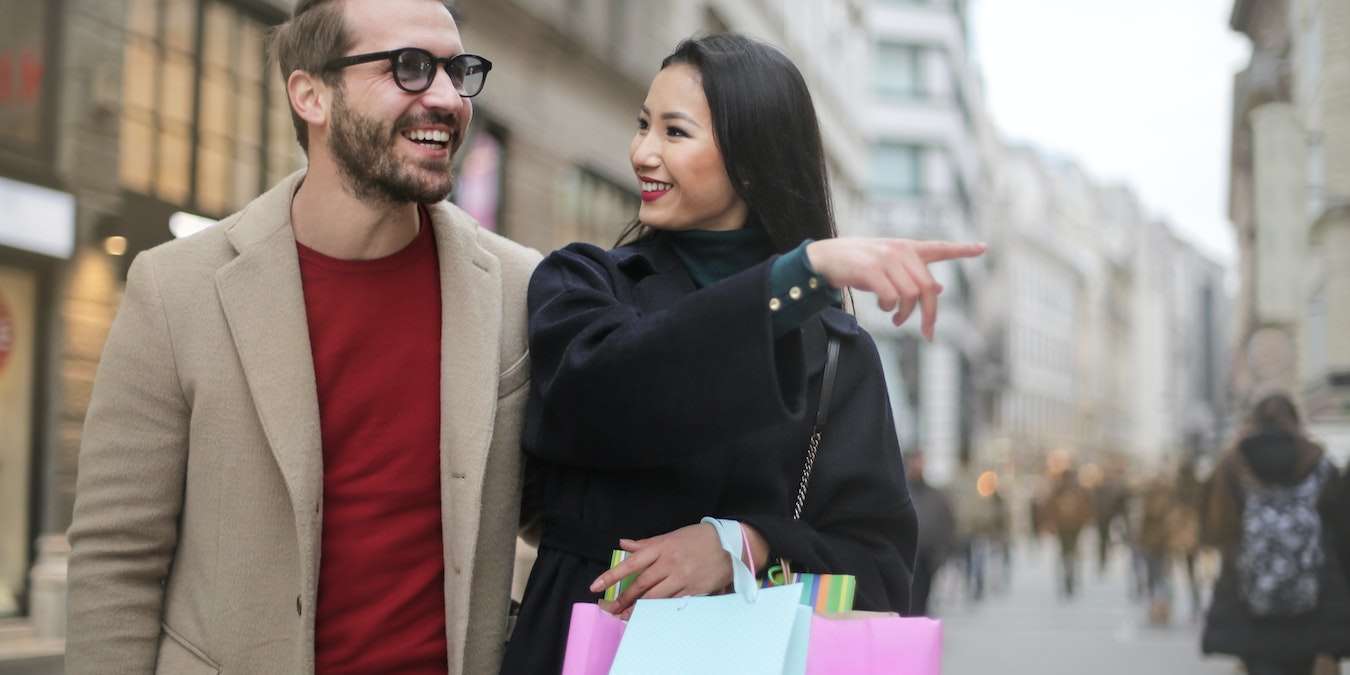 Shopping is a necessary part of our lives. We all need things like clothing, food, and commodities that make life possible. Thanks to modern technology, though, you now have options: you can go in-store to make purchases, or you can hop on your computer and do some online shopping.
Is one method better than the other? Let's find out!
Online Shopping
Online shopping is a form of commerce that occurs electronically. When you shop online, you purchase goods or services from an online seller through the internet or a mobile app. Then, the retailer prepares and ships the items to you. Your purchase then arrives at your doorstep or in your mailbox a few days or weeks later.
Some people love online shopping because they can make purchases from the comfort of their homes. Others dislike it because of the limitations it poses. It depends on what you're shopping for and several other factors.
Pros of Online Shopping
Convenience
Ability to compare prices
More choices and options
Greater quantities available
Extended sizes available
Easy access to brand information and product reviews
No pressure from sales associates
More payment options are available
Cons of Online Shopping
Wait time for shipping
Unable to try clothes on
Cannot ask sales associate questions
Shipping costs
Privacy and security risks with online checkout
In-Store Shopping
In-store shopping is a term that refers to any experience where you browse or purchase items in a brick-and-mortar store. These brick-and-motor stores can be large department stores, smaller boutique retailers, or even outlet stores. With in-store shopping, you enter a store, locate what you want, and take it to a checkout counter to pay for the item. Once you go through the checkout process, you are free to take the item home.
Usually, people shop in-store for items they need immediately or would like to test them out before they buy. However, some say in-store shopping limits your options and takes more time to find what you want. Like online shopping, in-store shopping comes with its pros and cons.
Pros of Shopping In-Store
Ability to try items on or test them
Easier to inspect product quality
Can have items same-day
In-store only sales or discounts
Paper receipt makes for easy returns or exchanges
Cons of Shopping In-Store
Limited availability in stock
May not have the correct sizes
Hard to know if products have good reviews
Can't easily price compare
Long lines to checkout
Fewer payment options available
Online Shopping vs. In-Store: Which Is Better?
Everyone has their own thoughts on whether online shopping or in-store is better. However, the reality is that it isn't a black-and-white situation. There are pros and cons to both methods, which means its ultimately up to you which method makes the most sense.
Online shopping is convenient and yields far more options for customers looking for variety. However, the wait time sometimes means people must go shopping in-store instead. If you are unsure which option is better for you, check these final recommendations.
Use Online Shopping If…
Your free time to get out is limited
You don't need items immediately
You trust the brand
You need extended sizes
Pick In-Store Shopping If…
You need to try things on
You aren't sure what you want to buy
You're trying to shop with other people
You can't wait for delivery times
Frequently Asked Questions
What is the safest way to shop online?
Online shopping comes with some risks. However, you can avoid these risks by always checking that you have a secure connection, buying from reputable brands, and using a VPN to protect your data.
Where is the best place to shop online?
There are thousands of online retailers to choose from. Although there isn't a single store that is "better" than the rest, you can look for sites with high ratings that offer quick shipping times and have many payment options.
Image credit: Pexels
Subscribe to our newsletter!
Get the best of ModernRatio delivered right to your inbox!