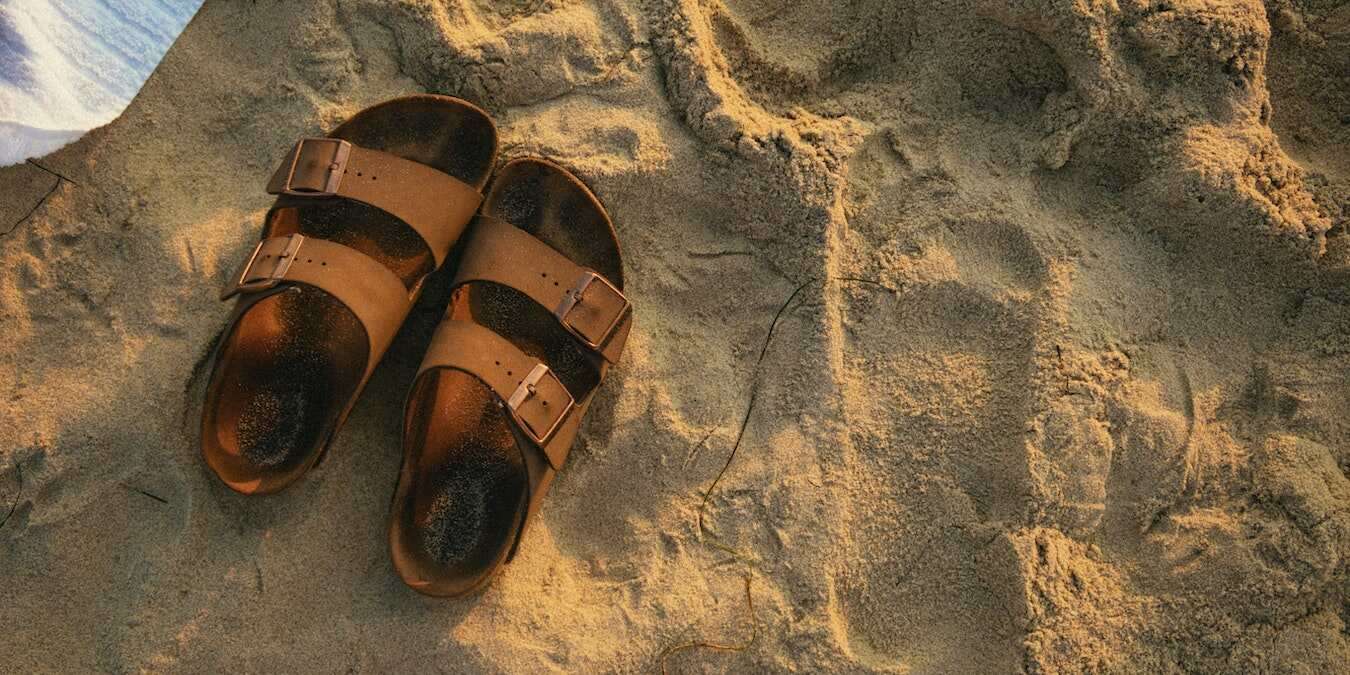 Comfort should trump style, but it's all too often that we wear uncomfortable shoes just for the sake of fashion. Sandals are especially notorious for looking fantastic but feeling incredibly painful on your feet. Tight straps and an uncomfortable footbed can make sandals an instant mood killer.
Instead of spending summer days limping around in pain, try these stylish yet sporty sandals that are super comfortable to walk in.
1. REEF Spring Bloom Slide Sandal
REEF's Cushion Spring Bloom Slide Sandal is true shoe goals. The vegan leather paired with the comfortable cushion bounce sole keeps your feet happy and in style. With four color options and no breaking in period, you may end up ordering more than one pair of these adorable, yet sporty, sandals.
2. UGG Ashton Slide Platform Sandal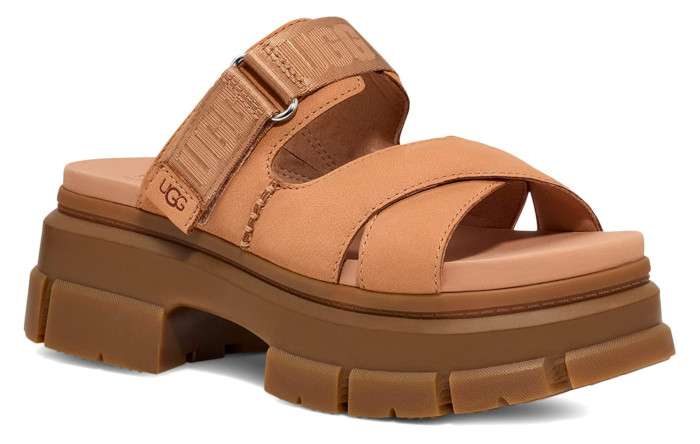 Platform sandals probably aren't the first shoe that comes to mind when you think of practical footwear, but the UGG Ashton Slides prove that this type of sandal can be just as comfortable as sneakers. The open-toe design is a modern twist on UGG's classic slip-ons, but they're still cute and perfect for the summer sun.
3. Birkenstock Essentials Arizona Slide Sandal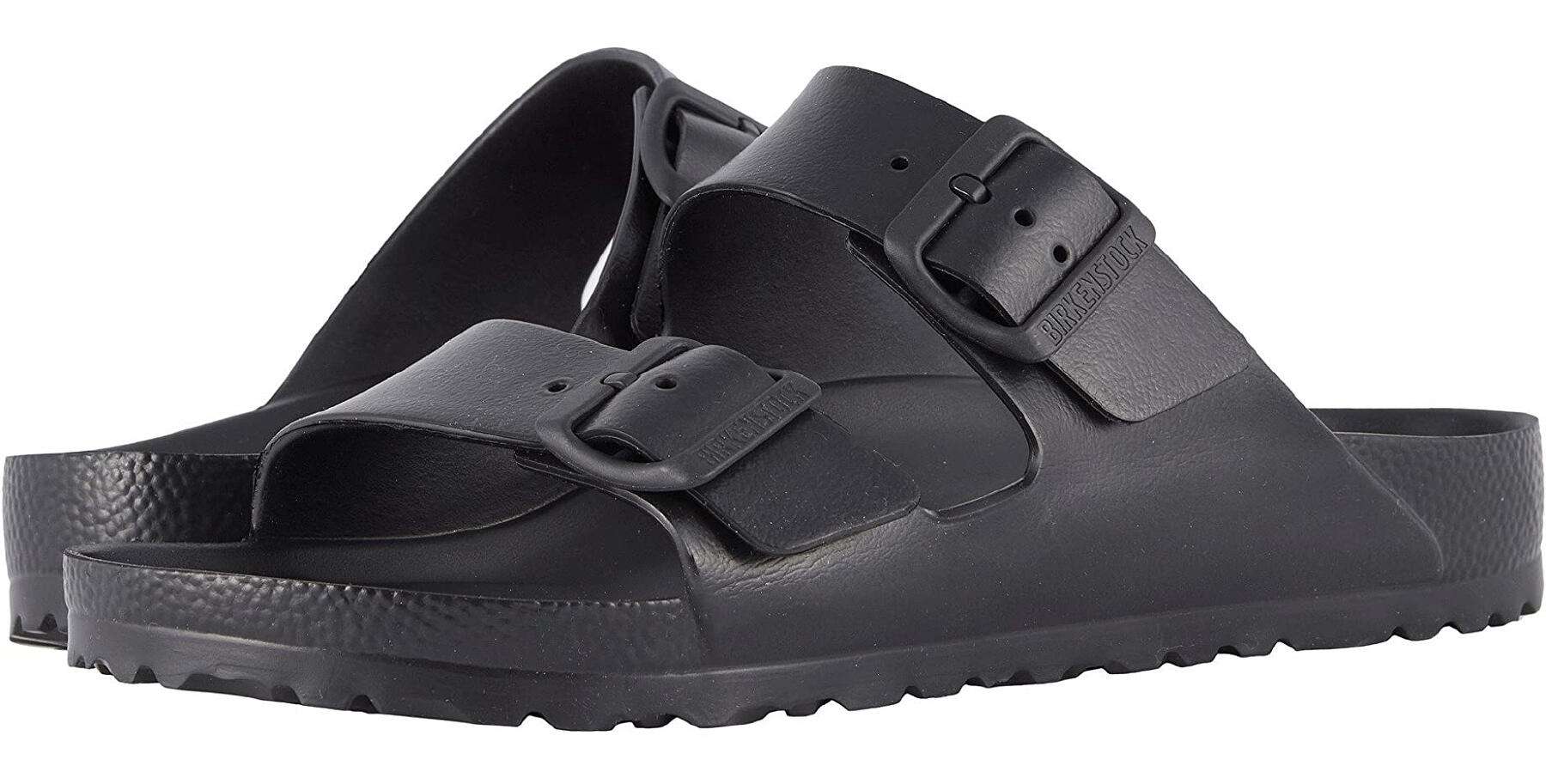 Now that the chunky sandal look is back in style, it's time to embrace the Essentials Arizona Slide Sandals from Birkenstock. They're great for wearing to the beach or on long summer walks. The comfortable cushion and arched footbed are designed to support your feet and absorb shock.
4. Orthofeet Naxos Arch Support Sandals
You can tell how comfortable the Orthofeet Naxos are just by looking at them. The cushioned ergonomic sole, coupled with a smooth adjustable straps across the top makes for a stylish and comfortable wearing experience.
5. ECCO Flowt Strap Sandal
Ecco's Flowt Strappy Sandal looks excellent and provides total comfort. This sandal comes with a luxurious, cushioned footbed and uses Ecco's Fluidform technology, which allows the shoe to conform to the shape of your feet.
6. Mephisto Dominica Sandal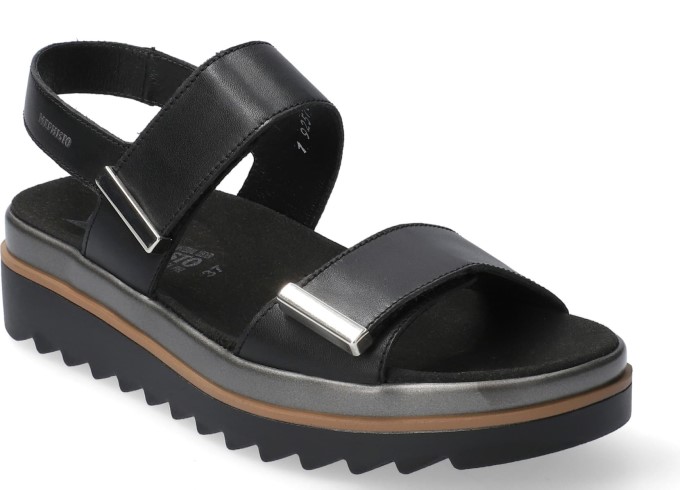 The Dominica Sandal by Mephisto combines style and comfort in the best way possible. With a one-inch, chunky platform, adjustable strap, and shock-absorbing footbed, you can stay on-trend while keeping your feet comfortable.
7. Teva Flatform Universal Sandal
Teva is known for its line of athletic shoes that are specifically made for walking and hiking. Despite its focus on sporty shoes, Teva often integrates style into some of its designs. Teva's Flatform Universal Sandal doesn't disappoint in that aspect, not to mention that its versatility makes it perfect to wear for outdoor adventures as well as for casual events.
8. KEEN Elle Backstrap Wedge Sandal
If you want comfortable, consciously-created sandals that work for a variety of events, then the KEEN Elle Backstrap Wedge may be the sporty sandal for you. What's more, KEEN's sandals are made specifically for women's feet and they're easy to clean.
9. SANDALUP Elastic Flat Sandals
The SANDALUP Women's Elastic Flat Sandals bring style and comfort together while also remaining affordable. Between the rubber sole and padded elastic upper strap, you'l feel great no matter how much time you spend on your feet. Also, the variety of color options make these easy to match with any outfit.
10. Everlane Day Crossover Sandal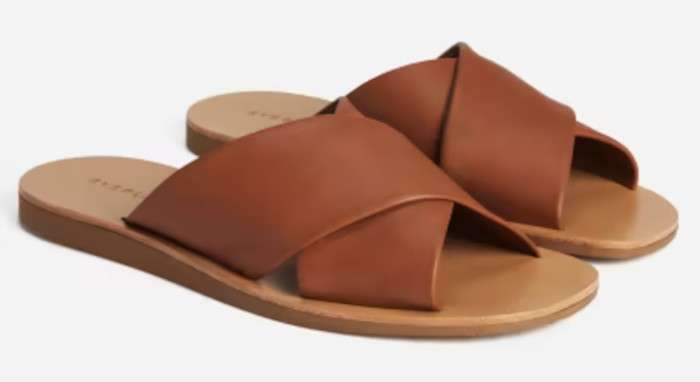 The Everlane Day Crossover Sandal is made from soft leather and features a tapered square toe along with a flexible footbed to provide ultimate comfort. Despite this, the shoes are still stylish and pair well with any outfit.
Don't Choose Between Comfort and Style
When shopping for a new pair of sandals, you shouldn't have to choose between comfort and style. The best sandals look stylish while also incorporating an element of comfort.
Looking for more shoes to add to your wardrobe? Check out our list of stylish canvas sneakers you can wear daily.
Image credit: Pexels
Subscribe to our newsletter!
Get the best of ModernRatio delivered right to your inbox!