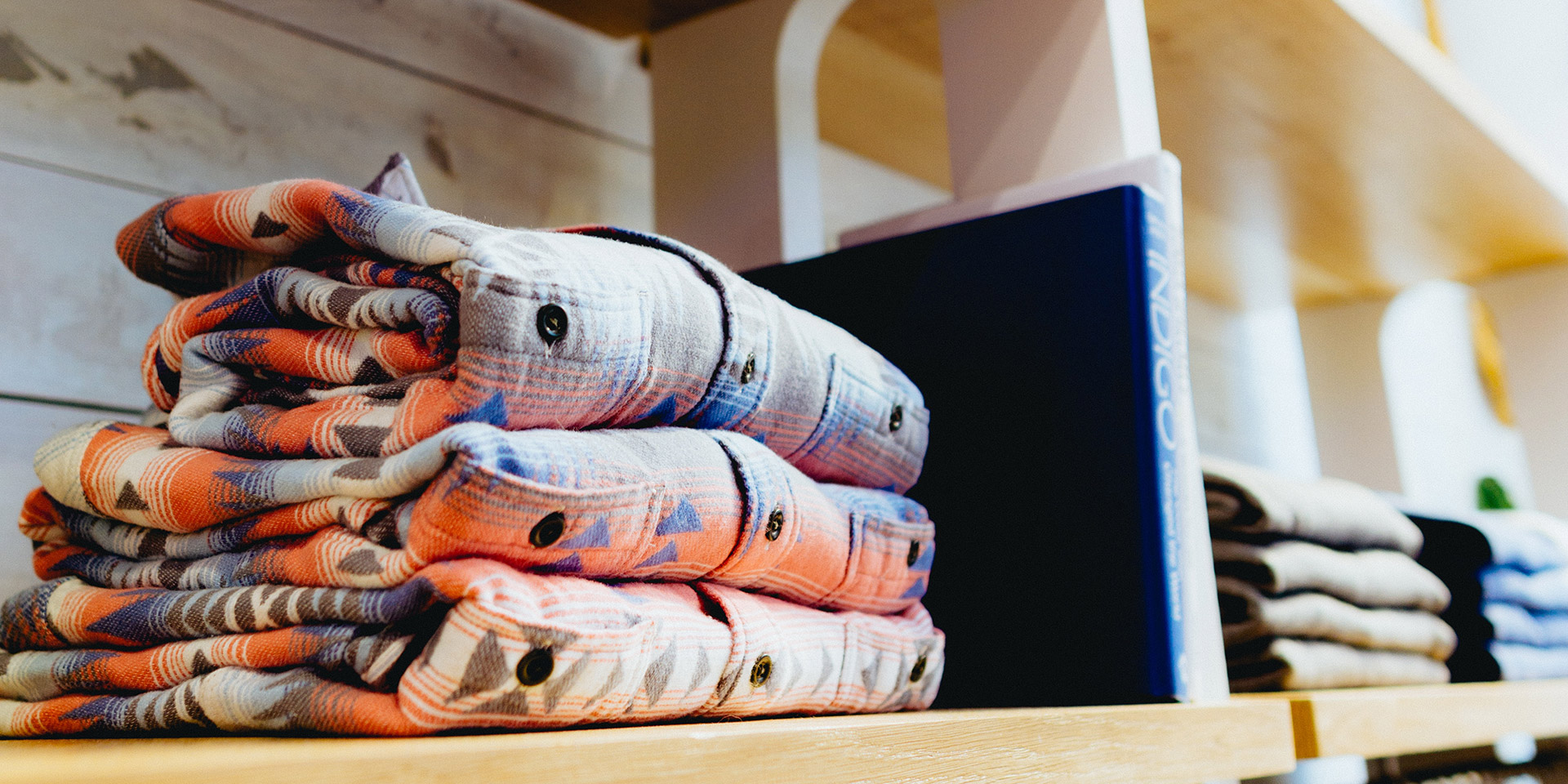 Love them or hate them, brand names are a huge part of the style world. Can you build a beautiful wardrobe only shopping at Primark? Yes, you totally can. And for some, that might be satisfying enough.
But for some, big brands are important. Not only do you get the status that comes with wearing premium brands, but you also get clothing that's made well and that will last longer.
While I love lots of premium brands, what I'm not such a big fan of is the premium price tag. If you want to look your best while wearing high-end brands, you need to check out the websites we're going to look at today. They're packed with high-end clothing at far below retail price.
For me, this is the go-to website when I'm looking to add something new to my wardrobe without punishing my credit card too much. It isn't one of those sites with deals-of-the-day and times deals. Rather, it's just a website where Nordstrom moves some of its inventory at prices far below retail.
Nordstrom Rack makes for a fun treasure hunt that's always successful. You never quite know what you're going to find, but you can be pretty confident that you're going to find something good each and every time you log in. Whether you're in the market for outwear, shoes, or intimates, you'll find all that and more on the Rack.
Saks Off 5th is quite similar to Nordstrom Rack in terms of the structure. The deals tend to be available until items go out of stock, so you don't have to rush as much as you do with some deal websites.
With Saks Off 5th, you're going to find lots of high-end stuff, so you can still expect things to have moderately high price tags. But if you're looking for brands like Vince, Prada, Balenciaga, and all of those types, you need to expect that things won't be cheap.
Neiman Marcus Last Call is another website where a high-end retailer, in this case, Neiman Marcus, gets rid of its unsold inventory at slightly more reasonable prices. Like Saks Off 5th, you're looking at ultra-premium brands, but you'd be surprised at some of the deals you'll find if you're willing to dig a little bit.
Depending on the day you visit, you'll find lots of extra discounts on various items. For example, on the day of this writing, the website is offering 25% off all new arrivals. You'll need to check back frequently to see what kind of deals are available on any given day, but there's always something good available at a price you can stomach.
Gilt is a killer site for getting those high-end items at middle-of-the-road prices. If there's a high-end brand you can think of, then it's almost certainly available in some form on Gilt.
Are you looking for Chanel? It's there. Louis Vuitton? You know it. How about Rag & Bone? There are tons of items. Seriously, name a brand, and there's almost certainly something available from Gilt. And while you're browsing the site, make sure to spend some time in the Clearance section, because that's where some of the craziest deals live.
Rue La La is interesting because it requires you to sign up for a membership before you can even browse its selection. However, it's more than worth taking the time to sign up, because the amount of quality stuff that's available will absolutely blow your mind. And the signup process is rather simple—you just need an email address and a password and you're good to go.
As far as what you'll find, basically every premium brand is featured heavily. Personally, there's a beautiful leather jacket by Theory on there that I have my eye on, and it's quite reasonably-priced compared to what you'd find the coat for elsewhere. Again, like all of the sites, you'll need to do some digging to find the best deals, but it's absolutely worth the effort.
Subscribe to our newsletter!
Get the best of ModernRatio delivered right to your inbox!