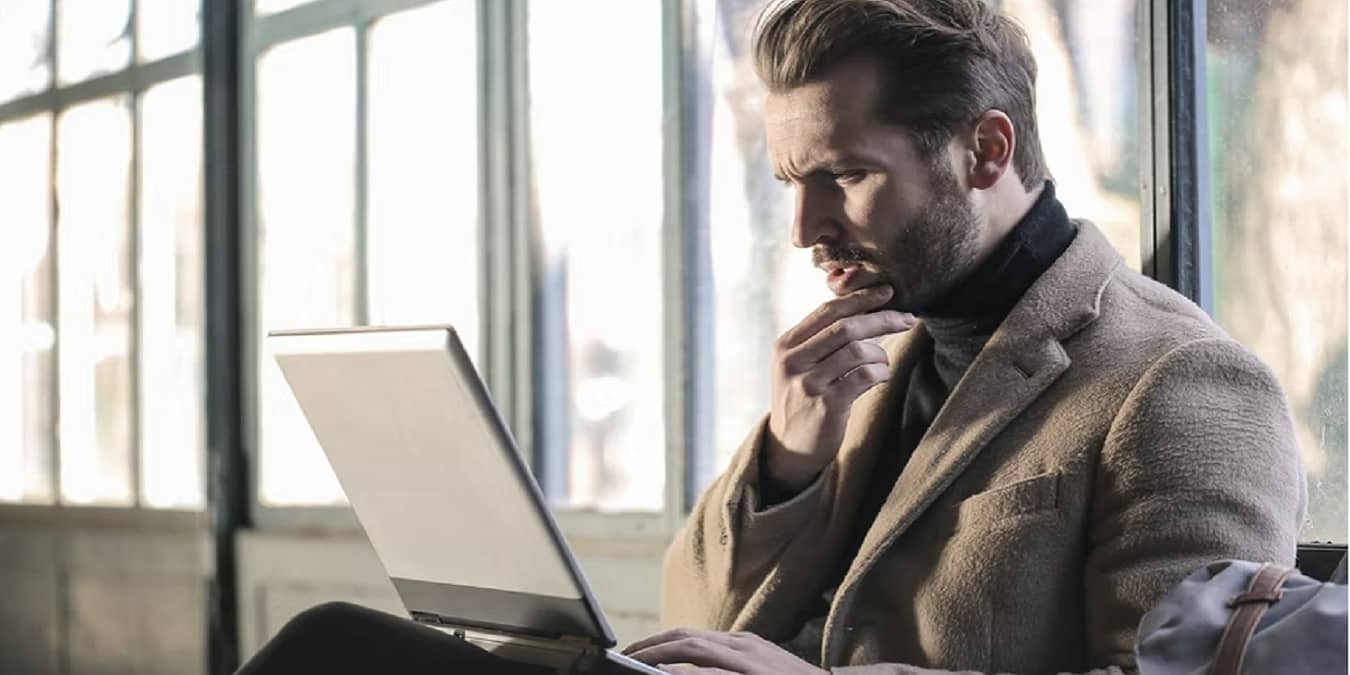 Reddit is one of the best places on the internet to hang out with likeminded people and learn something new. The world of style is no exception! There are some incredible subreddits for men's style and fashion.
Whether you want to learn something new, show off your awesome outfits, or just look at what other stylish guys are wearing, there's a community for you.
1. r/MaleFashionAdvice
This is the granddaddy of male style subreddits. It has well over 4,600,000 subscribers with thousands of them online at any given moment. If you want advice on just about anything, there will be someone around to help. There's a constant flood of new posts to read, so there will always be something new to learn from someone with more experience.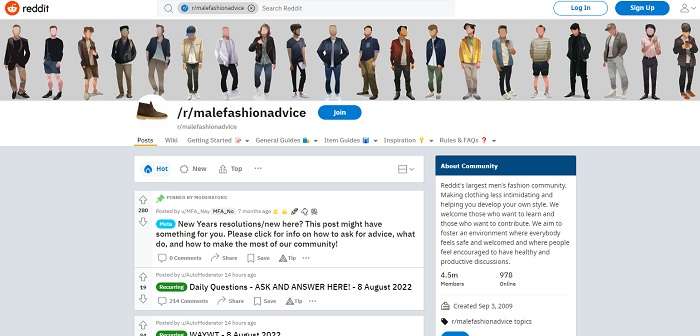 It's not just about quantity, though, because most of the Redditors on this sub are very helpful and friendly, which isn't always the case for Reddit communities.
This subreddit is incredibly organized with a schedule of specific posts, lots of primer posts to help you get started, and a team of mods that keep everything running smoothly. Whether you want to show off what you're wearing today or you want to ask some beginner questions, this is the subreddit for you.
2. r/Styleboards
Styleboards are one of the best ways to get inspired, and this subreddit is dedicated to them. People get creative with their outfits, which will help you come up with something interesting on your own.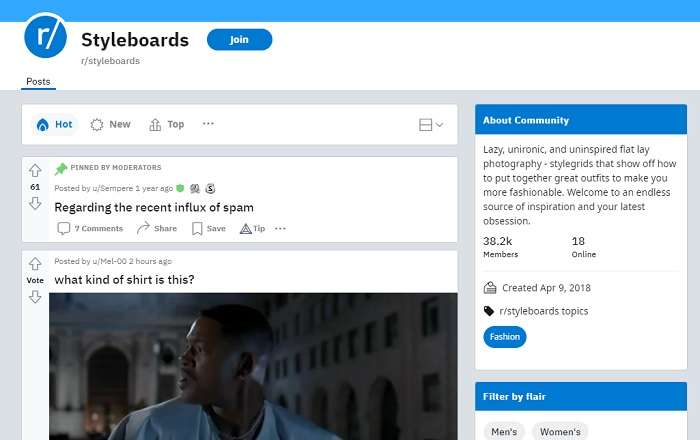 It's not the most massive community in terms of members, but it does have tons of quality, which is what you always hope to see from a subreddit. The fact that it's not terribly huge means that your styleboards will actually get noticed, so if you actually want to get into showing off your clothing, this is a perfect way to do it.
3. r/FrugalMaleFashion
The main r/MaleFashionAdvice subreddit is all about looking good. A lot of the content doesn't factor in price, though. If you want to dress better but you don't want to break the bank too much, then you need to add r/FrugalMaleFashion to your list of subscribed Reddit communities.
Whenever there's a major deal at a popular retailer, you'll usually find a post on this subreddit talking about it. There are over a million subscribers, so the Subreddit is extremely active. Even if you don't consider yourself a frugal person, saving money is always a good thing!
4. r/Watches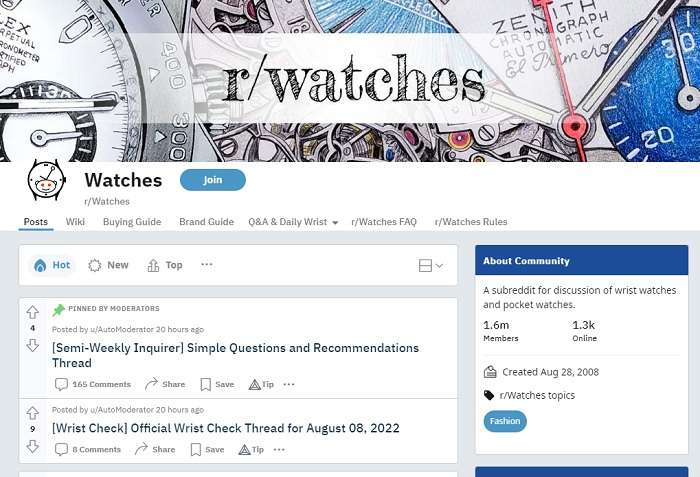 A nice watch can be the perfect accessory for any outfit, and this subreddit is completely dedicated to all things timepieces. There are guides to certain brands, posts with people showing off their new watches, AMAs with watch companies, and plenty of other awesome content dedicated to telling time with style.
This is a very active subreddit with over 1.6 million subscribers, so you can count on there being plenty of content. Whether you want to share your watch collection with other fans, or you want to learn how to wear a watch with style, this is the perfect community for you.
5. r/Sneakers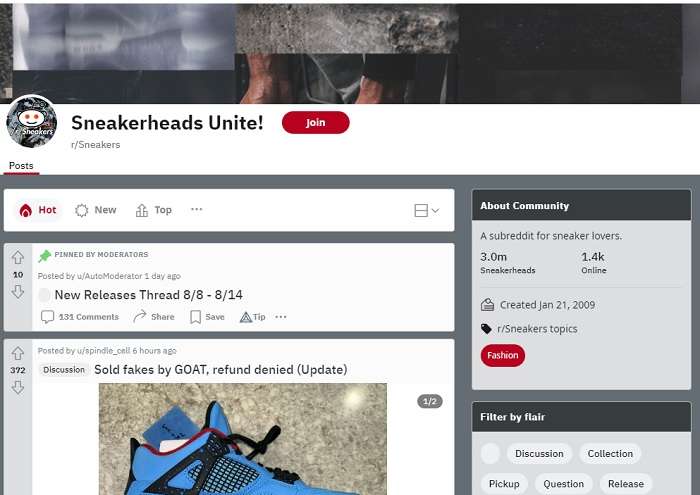 There's a huge community of people out there who are absolutely obsessed with sneakers and this subreddit is full of them. If you're interested in sneakers, or you want to be, you can join over 3,000,000 sneakerheads to check out what they're wearing that day, get advice on sneakers, and just about anything else you can imagine.
6. r/Streetwear
r/Streetwear is its own sort of fashion that isn't for everyone. If you're a fan of the style, though, this massive subreddit is for you. It's not specific to men, so the content will be mixed between genders, but don't let that stop you from subscribing and learning how to rock streetwear with style.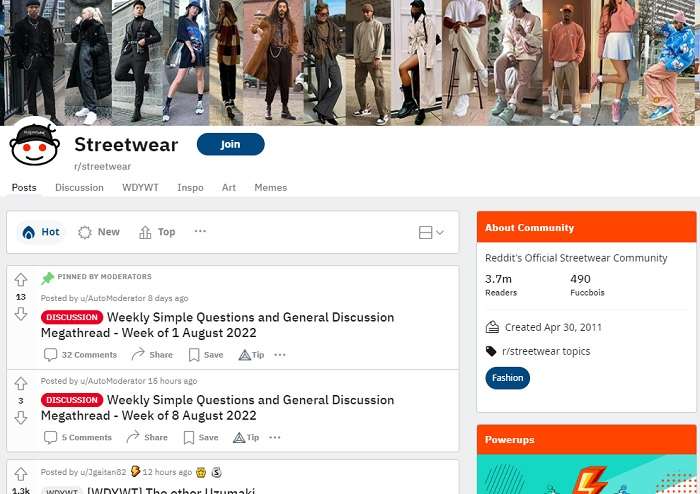 The one drawback of this subreddit is that there are a lot of memes, so if you're only looking for serious content, you might be disappointed. However, there's plenty of useful stuff mixed in there, you just have to dig in.
7. r/MaleFashion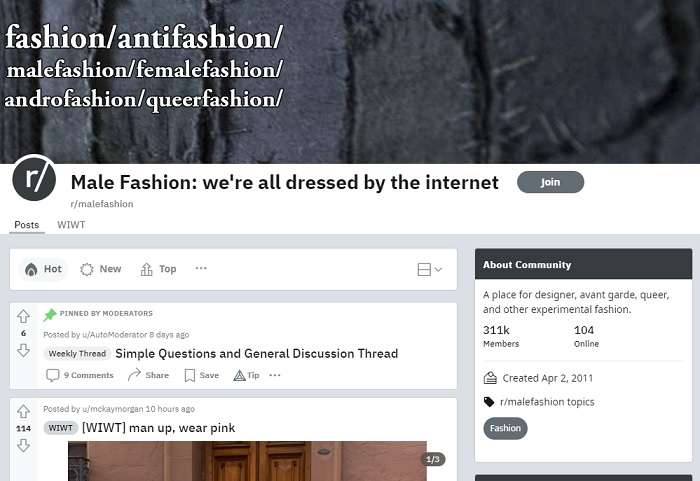 If you're not into conventional fashion, r/MaleFashion is the community for you. It's all about wearing things outside of what's traditionally popular. Even if you consider yourself pretty traditional, you might find some inspiration from the creativity of the people hanging out here.
8. r/MaleHairAdvice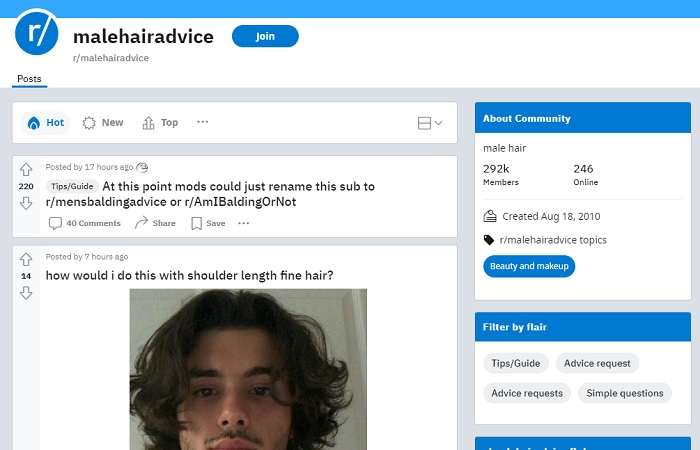 One you've got your clothes and accessories on point, it's time to think about your hair style. r/MaleHairAdvice is one of the best subreddits for men's style to ensure you have the best style and cut for you. The friendly community of guys is always ready to help you out. Just post a picture of your current hair and get advice on what you might want to change. It's that easy.
9. r/MaleGrooming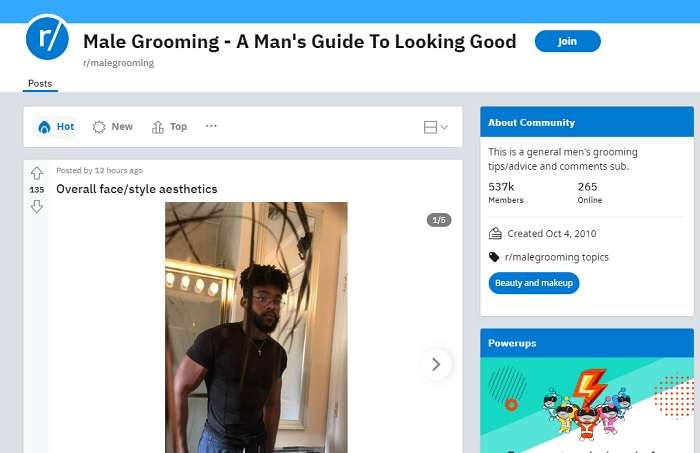 If you need style advice on more than just your hairstyle, check out r/MaleGrooming. Get advice on everything from hair styles and facial hair to your entire look from head to toe. Men post pictures of outfits, accessories, facial hair, and more to see what others think and what changes might work to help them be even more stylish.
Niche Subreddits
It's impossible to list all the subreddits for men's style and fashion here, but if you're looking for far more niche subreddits, such as specific brands, men's fragrances, how to style a beard, and more, check out r/MaleFashionAdvice's well organized list of subreddits for men. Some of these aren't fashion and style related, but most are.
Frequently Asked Questions
Where else can I find men's style advice?
Do I have to post anything to join these subreddits?
No. While you're free to participate, you're not required to post anything if you don't want to. In fact, you don't even have to join Reddit to browse through the above communities. Of course, if you want to share advice or get advice, you'll need to create a Reddit account to start posting.
How do I handle conflicting advice?
Something you'll run across on any men's style and fashion subreddit, forum, or other source is conflicting advice. For instance, you might have numerous people saying you'd like best in Style A, while just as many recommend Style B. In this case, do what feels more comfortable for you. Or, ask a trusted friend or family member to be the deciding voice.
Image credit: Bruce Mars
Subscribe to our newsletter!
Get the best of ModernRatio delivered right to your inbox!