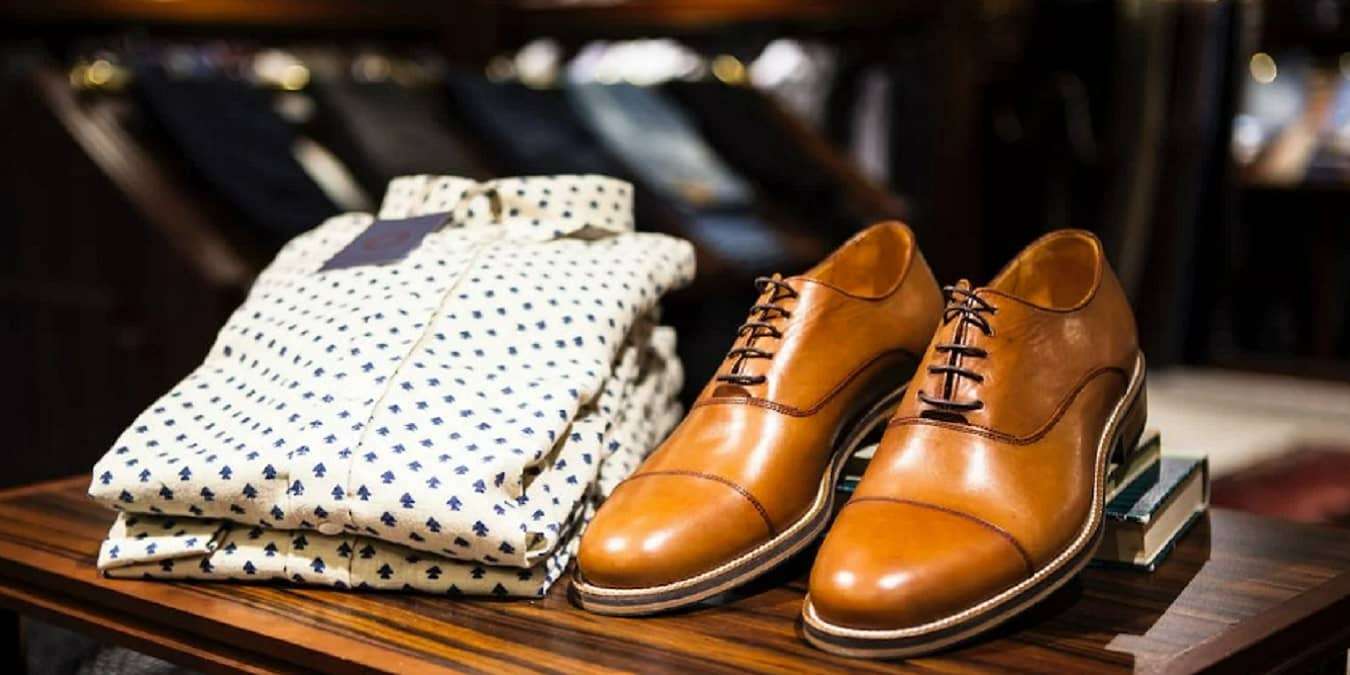 Are you looking for a place you can get together with other fashion-minded men to get tips and ideas on what to wear? Thankfully, the internet has made it easier than ever to find people with similar interests, and the world of style is no exception.
1. Reddit
When it comes to communities, few can hang with Reddit. There are just so many users, which means you can get opinions from literally thousands of other people on whatever topic you want.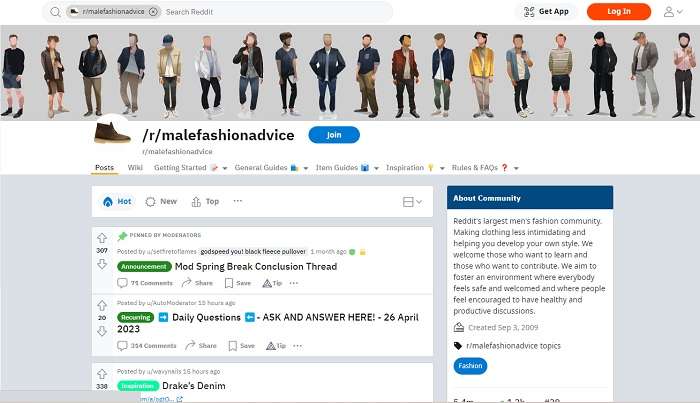 Fashion and style are no exception. In fact, we actually wrote a whole article about places to learn and chat about men's style on Reddit, so check that if you think Reddit might be the place for you.
If you just want a quick fix, check out r/MaleFashionAdvice and r/FrugalMaleFasion. These are the two best, as they have the most users and they cover a wide range of topics.
2. Facebook
Another huge website for communicating with people on any niche is Facebook. And while Facebook certainly isn't a style website, there are tons of groups dedicated to men's fashion that you can join and chat get tips from other fashion-minded guys.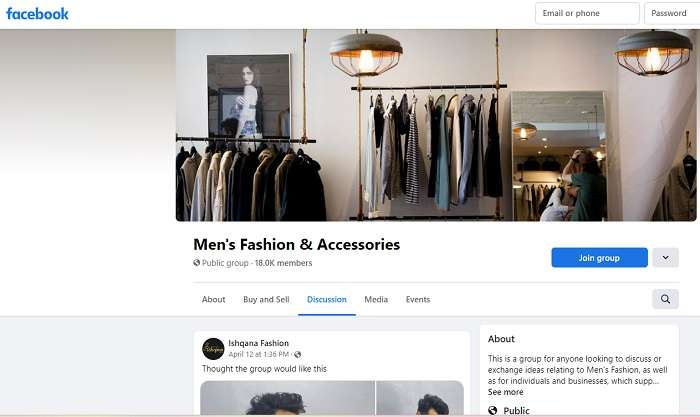 Here's a quick list of some groups you might want to join:
There are plenty of smaller groups out there to join, but if you jump into these four, that should give you more than enough to keep you busy.
3. StyleForum
When it comes to forums for style advice, StyleForum is probably the biggest outside of Reddit. At any given moment, you'll find more than 1,000 individuals reading and posting, so it's extremely active.
Like any good forum, everything is divided into smaller topics, so you can narrow in on what you want to discuss. There are forums dedicated to Classic Menswear, Streetwear, buying and selling, social life, and just about anything else you can imagine.
You'll need to ease into the forum, as many of the users tend to have been posting there for a long time, but in my experience, people are relatively accepting as long as you don't try to act like you own the joint as soon as you start posting.
One thing that makes this forum really cool is the archive. Because the forum has been around so long, you can find posts dating back close to 10 years. It's an interesting way to take a trip down memory lane and see how style has changed. It'll also show you some pieces that are timeless, as you can see items that were popular then and still stylish now.
4. Ask Andy About Clothes
If there's one thing Andy knows about, it's clothes. How do I know? Because Andy has a whole website dedicated to people asking him about clothes. And with this website comes a giant message board filled with fashion-minded guys sharing knowledge and opinions.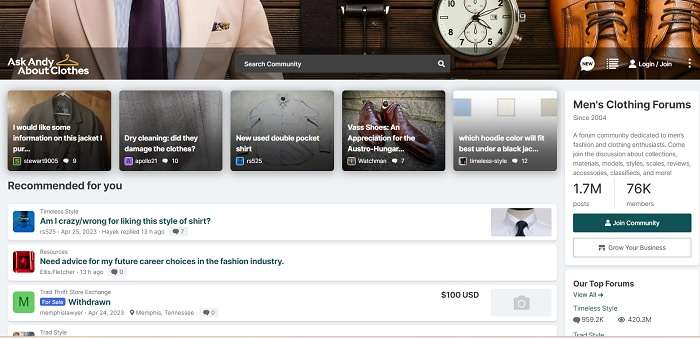 The forum is fairly active, though not as much as StyleForum. Still, if there's something you want to know, chances are great that another user will be around to answer your question.
5. AskMen
Rather than a discussion forum, AskMen is more like Quora or Yahoo Answers but specifically dedicated to men's fashion and other male issues. It can be a little hit or miss in terms of the quality of the questions asked, but the answers given seem pretty solid.
The biggest issue with AskMen is that it's not incredibly active, but you'll still see a few questions pop up. And it's still worth a look for the existing questions and what you can learn from them. Just go in with the right expectations.
6. Lookbook
Lookbook's kind of like Instagram, but just for showing off a wide variety of fashionable looks. It's not your typical forum, but you can easily filter posts by gender, location, and style type to get new ideas. What's great is you can also add your own look to the mix and see what others think.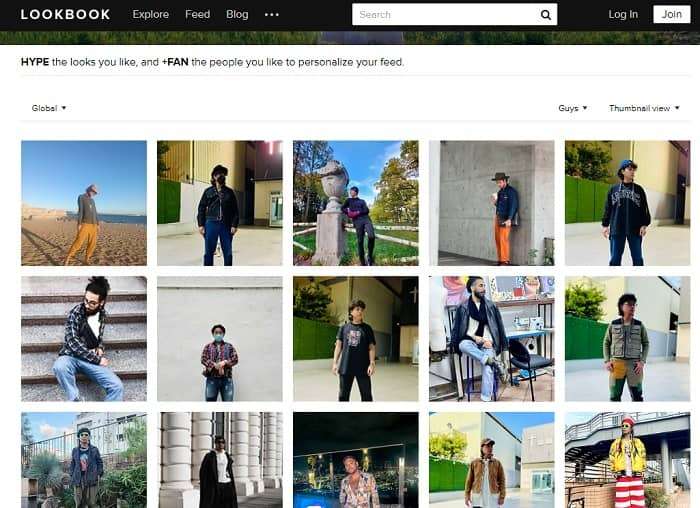 Users can "hype" looks they love. More hype means more trendy. The bad part is most comments are just spam. The best part though is all the looks also list what they're wearing, so you don't have to guess about the brand.
If you're not sure what everyone's talking about in men's style forums, try Lookbook to see what all the different styles actually look like.
7. The Fedora Lounge
If the vintage style of the Golden Era is more your thing, take a step back in the past for some classic style tips. The Fedora Lounge isn't going to keep you in the loop with the latest runway fashion, streetwear, or casual looks. Instead, you'll find things about how to wear point collars correctly, choosing the right vest, showing off your leather dress shoes, and the value of a proper suit jacket.
It's not a forum for everyone and it's not the most active on the list, but it's a friendly community that covers a style most men's forums don't.
8. The Men's Hair Forum
Before you discount this one, remember that men's style goes beyond just clothing. The best clothes can't make up for an unkempt beard or a hairstyle that makes small children scream and run away in fear. Polish off your style education by taking a trip to The Men's Hair Forum. As the name implies, it's all about men's hair.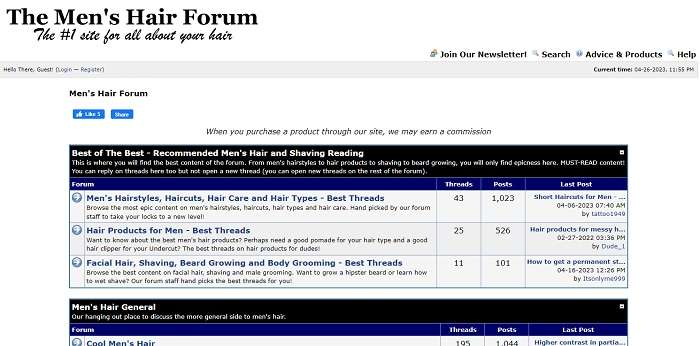 Get tips on hair styles, hair cuts, hair products, shaving, beard and mustache styling, and much more. You won't find much about clothes or shoes, but you'll learn everything you need for great hair to go with your fashionable new clothes.
If you're new to doing more than wash, dry, and running brush through your hair, start by learning more about all the different men's hair styling products.
Frequently Asked Questions
What if I can't afford the designer labels mentioned in the forums?
Some forums have entire sections dedicated to more frugal fashion, such as the one mentioned in the Reddit section above. But, just because a brand is mentioned, it doesn't mean you have to buy that one. Don't have $300 for jeans? Spend $50 for a great pair of Levi's that are just as stylish and durable as more expensive brands. Price doesn't always mean better.
Who's advice should I follow?
You'll often find contradicting advice in men's style forums. The key is to pay attention to those who are able to back up their claims. Also, remember that all men have their own style. What works for one may go against every style rule another guy follows. This all just guidance, not some unbreakable style law you must follow at all costs.
Image credit: Pexels
Subscribe to our newsletter!
Get the best of ModernRatio delivered right to your inbox!