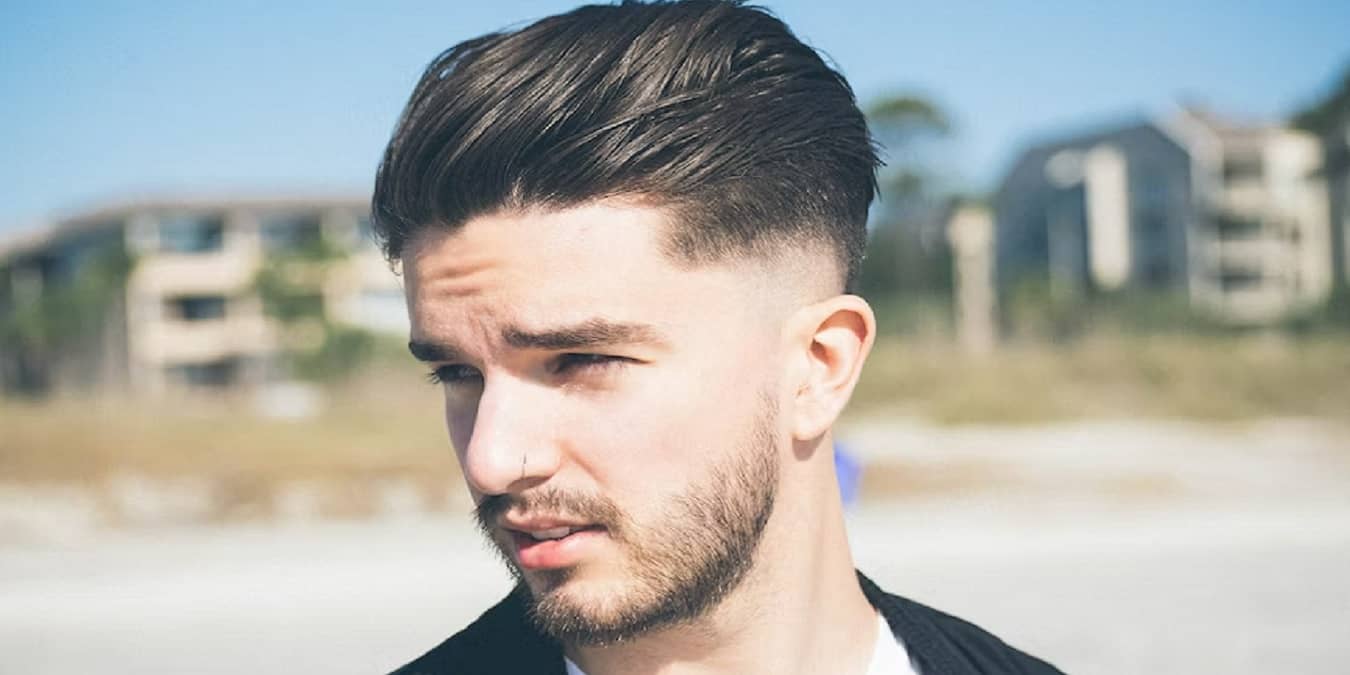 If the idea of men's hair styling products make you cringe, remember the sexiest men don't just wear stylish clothes, they also style their hair to look amazing. Sure, there's a lot of misconceptions around guys styling their hair. It doesn't mean being a slave to trends or getting a new haircut. It's just a little bit of product to make your hair look its best.
But what kind of hair product is right for you? Here's a breakdown of the different types of hair product, what they all mean, and which ones you should try.
Hair Mousse
Hair mousse is an aerosol cream or foam that's typically applied to wet hair for one of two purposes: either to give it a long-lasting wet look (when air dried) or to give your hair more volume (when blow dried). There's no clumping with good mousse, and even though it does provide a little bit of hold, it's the weakest of all hair products for that purpose. If you need extra hold, look for varieties designed for all day wear that offer firm hold. It can be used on both long and short hair, but is mainly used for long hair.
Recommended hair mousse products:
Hair Gel
Hair gel is a sticky, goopy substance that contains alcohol. Once applied, the alcohol evaporates within minutes and leaves behind a stiff hold that will keep your hair in shape for a long time. However, hair gel tends to crack when disturbed and can result in large visible flakes. It's best used in short hair for very specific looks, such as spikes. Note that the alcohol in hair gel strips moisture from your hair and scalp, and can cause damage with long-term use!
Recommend hair gel products:
Hair Pomade
Hair pomade, sometimes called hair paste (though paste is actually different) or hair putty, is a wet mixture – it can be oil-based or water-based – that's applied to hair mainly for extra shine and a little bit of hold. It's perfect for slicking back medium-length hair or creating a wet look in ponytails. Oil-based hair pomades are good for those who have naturally dry hair or those who want their styling to last even after the hair gets wet (as oil-based products don't wash out with water).
Recommended hair pomade products:
Hair Wax
Hair wax is a waxy, pliable substance that's mainly used for hold. However, unlike hair gel, hair wax doesn't harden as it dries out. It also takes a longer time to evaporate, allowing you to restyle your hair if you wish as long as it hasn't dried yet. Hair wax typically has a matte appearance so it doesn't add shine to your hair. It's perfect for people with short and medium hair, especially for a "clean messy look" or to make messy hair a little more presentable.
Recommended hair wax products:
Hair Clay
Hair clay is very similar to hair wax, except it's made from clay-based ingredients rather than waxy substances. The clay feels gritty in the hand and offers a bit more hold than hair wax, but is extremely matte (zero shine) and helps provide a soft look to hair. Best used for short and medium length hair. However, avoid applying too much – excess clay residue may be visible as streaks in your hair. Hair clay is the most expensive option for consumer-grade hair styling products.
Recommended hair clay products:
Hair Cream
Hair cream offers low hold, but a medium shine. It's one of the better men's hair styling products to not only tame flyaways, but nourish your hair as well. It's a lighter-weight option that's not as stiff or greasy as you'd get with gels or wax. You won't get lasting hold and often work best as a pre-treatment to add some extra shine (though low-shine options are available) and protect your hair from harsher styling products. Or, if you're lucky enough to have hair that actually behaves, it'll just make your hair look and feel softer.
Recommended hair cream products:
Hair Spray
Odds are, you've at least heard of hair spray. It's one of the go-to men's hair styling products and a favorite of women too. It's a mist that sets your style in place. Use it with flexible styling products, like pomades, or by itself. It's perfect as a finishing touch to set everything in place to protect from humidity. You could even spray it on your roots for extra volume. Plus, it ranges from a light flexible hold to maximum strength that may very well withstand hurricanes, but definitely don't test out that theory.
Recommended hair spray products:
Hair Paste
Hair paste is often confused with pomade, but the two are different. Paste has a thicker consistency than pomade and works with pretty much any hairstyle. It gives you more hold than pomade without quite as much shine. When you first get it out, you'll need to rub it between your hands to soften it. As you apply it, it'll then cool, thicken, and give you extra texture. If you have fine, thin hair, you'll get thicker, fuller looking hair. It's incredibly easy to work with, even if you're new to styling products for men.
Recommended hair paste products:
Frequently Asked Questions
Will men's hair styling products hurt my hair and scalp?
Styling products can leave residue on your hair and scalp. If it's left on there for too long, it can cause dryness, flakes, itchiness, and even eventually thinning. It's best to wash your hair every 2-3 days if you're using a lot of product or at least twice a week. Ideally, use pH balanced shampoos or one made specifically for your hair type to keep your scalp healthy.
Can I use hair styling products for women?
Yes. Usually, the styling products offer the same results. However, women's products may have a fruitier or more perfumed scent. That's the main difference.
Image credit: Unsplash
Subscribe to our newsletter!
Get the best of ModernRatio delivered right to your inbox!