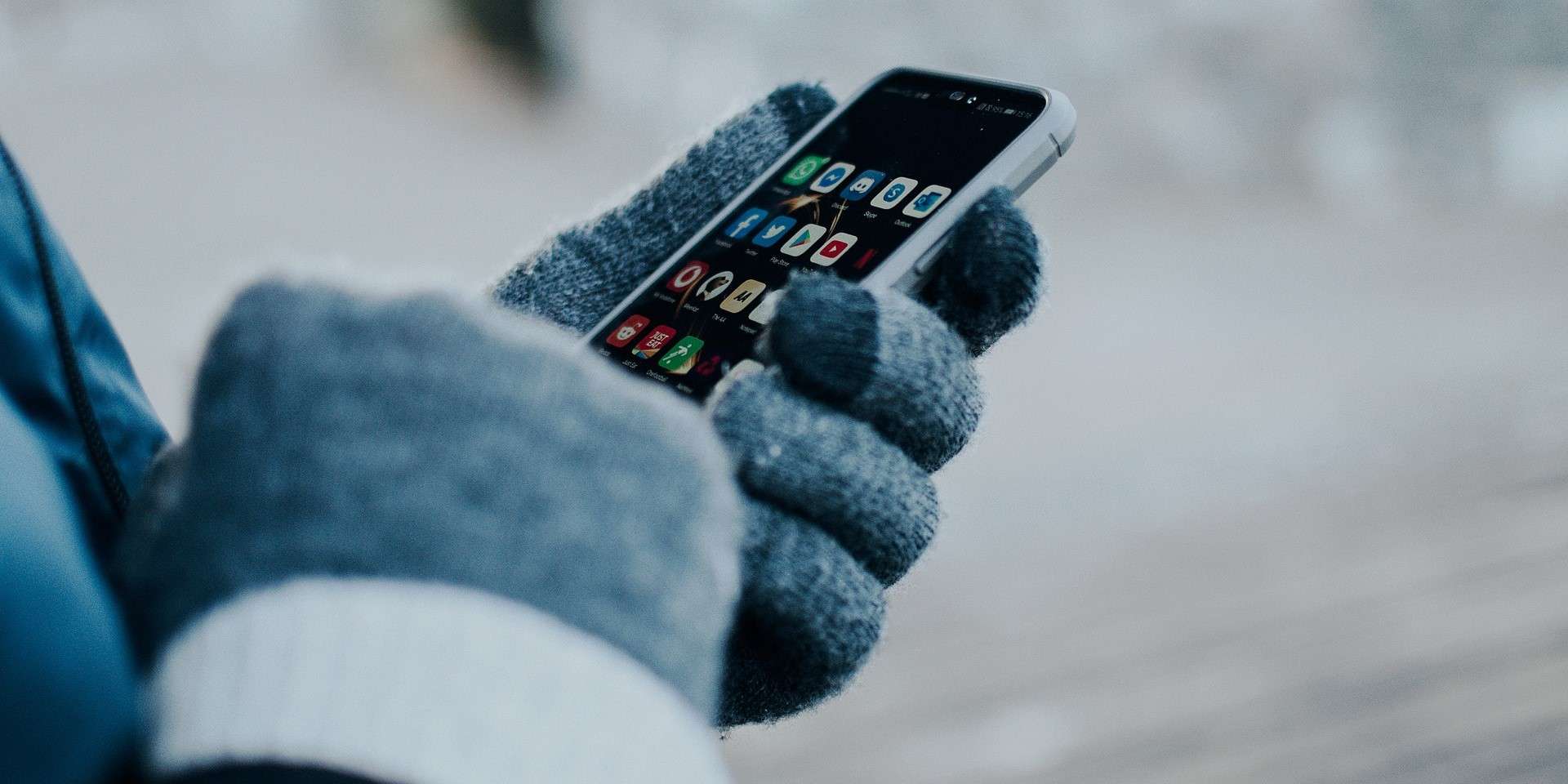 Touchscreen-compatible gloves are essential during the winter. Why would you want to keep taking your gloves off just to reply to texts? In the 20 seconds it takes to type a message, your exposed hands will quickly get chilled.
Thanks to touchscreen gloves, you can use a smartphone while your fingers stay warm. Keep your gloves on, and wear these stylish and warm touchscreen gloves instead.
Isontoner's SleekHeat Quilted Gloves provide an ample amount of warmth without looking or feeling too heavy. On top of that, they're equipped with smarTouch technology that lets you use touchscreens with ease. The cuffs on the bottom of the gloves stretch over your wrist for added warmth.
If you want your touchscreen gloves to have a little more style, check out these super sleek leather gloves by Lauren Ralph Lauren. The authentic leather coupled with a whipstitch accent gives these gloves a vintage vibe. However, these gloves aren't totally stuck in the past—the touchscreen compatibility brings them to the 21st century.
For a lightweight pair of gloves, try Steve Madden's Lurex Zig Zag iTouch Gloves. A knit, diamond-shaped design covers the entire glove, while a barely noticeable silver fabric is interwoven between the black threads. They're the perfect go-to touchscreen gloves for everyday winter wear.
When exercising outside in the cold, you'll want to wear a comfortable and cozy pair of gloves. Fortunately, Zella's Tech Running Gloves offer a convenient solution. Not only are these gloves touchscreen-friendly, but they also have a reflective strip for nighttime jogs. The tiny pocket on the back of the gloves also comes in handy for stowing money or keys.
Echo's Touchscreen Gloves combine both fashion and warmth. The comfortable cashmere, wool, and nylon blend will keep your hands cozy whether you're driving, or taking a winter walk. These gloves come in a stylish array of colors, including red, gray, black, tan, and eggplant.
UGG has some of the comfiest boots, and you can say the same about its suede gloves. On the bottom of these seam-stitched gloves, you'll find a velvety shearling trim that only adds extra warmth and comfort. The touchscreen compatibility makes them worth wearing even more.
Want touchscreen gloves on the longer side? Lauren Ralph Lauren's Channel-Quilted Touch Gloves extends over your wrist. That way, it'll lock in heat and keep out the cold. The elegant quilted pattern and faux-fur lining add some flair to an otherwise minimalist pair of gloves.
The outside of Alepo's Wool Winter Touchscreen gloves has been knit with colorful wool fabric, while the inside has a thin lining of insulation. Plus, the brown patch on the palm gives you a better grip on your steering wheel or phone. Each glove comes with two touchscreen fingers that will save you from removing your gloves when you want to text.
Beyond Gloves: Stylish Winter Outerwear
If your winter wardrobe lacks touchscreen gloves, you need to change that. Going through winter without a pair of these handy gloves is definitely a struggle. There's no reason why you should have to sacrifice the warmth of your hands just to use your phone.
After you grab your gloves, don't forget to leave your house with a warm winter coat! These stylish winter jackets will keep you cozy all winter long.
Subscribe to our newsletter!
Get the best of ModernRatio delivered right to your inbox!