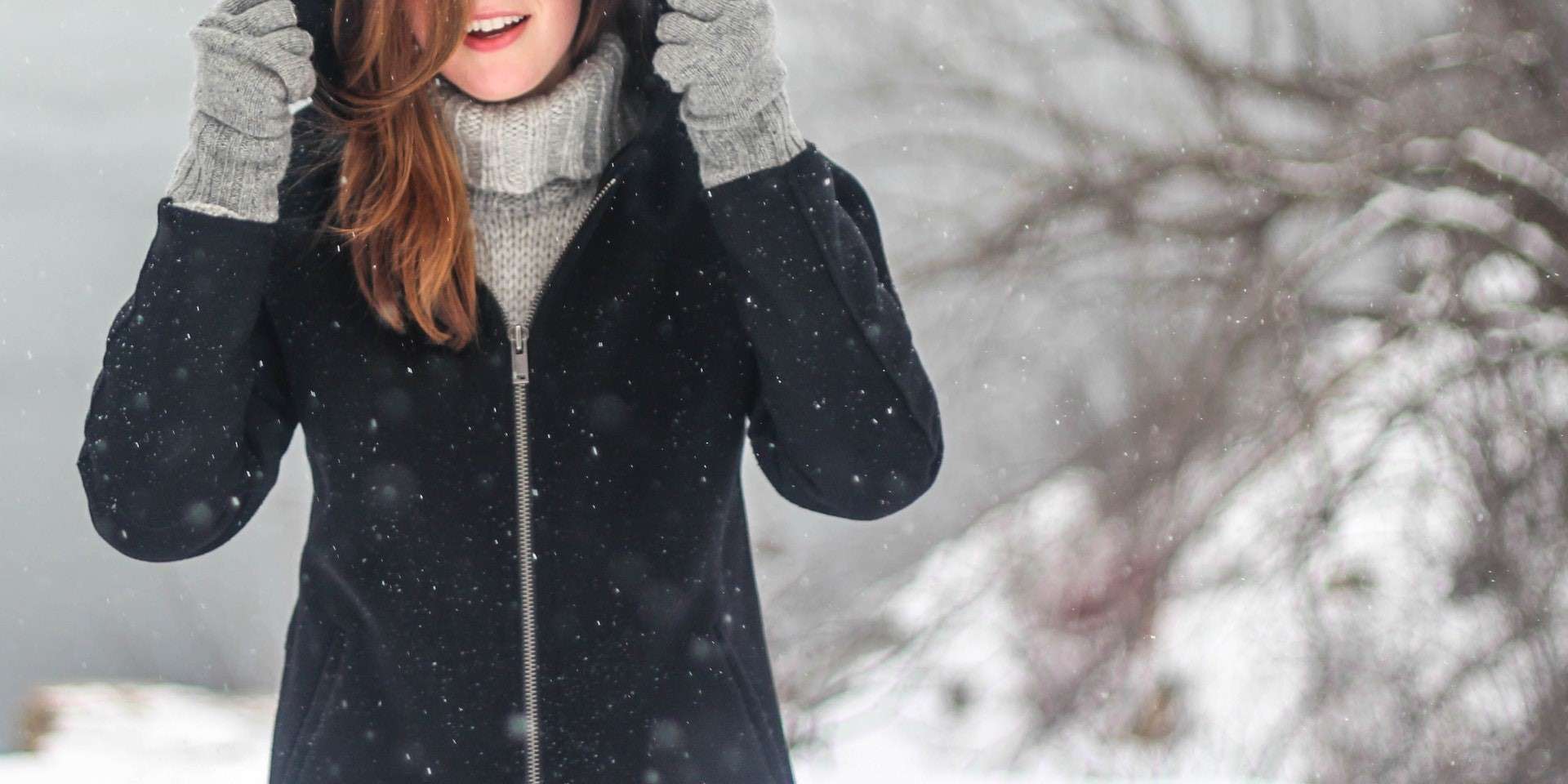 As the frosty temperatures come barreling in, you can't expect to go without a warm winter coat. Once the cold air seeps through a poorly-insulated coat, you're immediately feeling chilled and uncomfortable.
If your coat just doesn't seem to keep you cozy, it's time to invest in a new one. Plus, it doesn't help if it makes you resemble a marshmallow. These warm women's winter jackets will help you keep the cold air out in style.
The Arctic Faux-Fur Trimmed Parka III by The North Face is the ultimate frost-fighter. It has all the elements of a warm winter coat—its windproof and waterproof qualities ensure that you'll stay warm, whether you're outside for five minutes or five hours.
The thigh-length coat also offers a warm faux-fur-lined hood. Not to mention that it's lined with down feathers, one of the warmest winter materials around.
If you're looking for a coat under $100, you can't go wrong with the Long Chevron Quilted Jacket by Steve Madden. Despite its affordable price, it can still help you tackle the winter weather. In the coat's outer shell, you'll find a down alternative material, while the inside has a cozy fleece lining.
Anne Klein's Double-Breasted Peacoat looks incredibly sharp. It's a great alternative to puffer coats, and has an air of sophistication that other winter jackets lack. Fortunately, the wool fabric can still manage to keep you warm. This elegant coat also comes in an array of colors, which will stand out among more common neutral tones.
Down puffer coats maximize your warmth, and Michael Kors' Down Puffer Coat is no exception. Puffer coats have the tendency to make you look heavier than you are, but the long length and slimming qualities of this coat avoid that. With six handy pockets, a faux-fur trim, and a zippable collar, you can keep cozy while looking sleek.
The Double-Breasted Peacoat by Michael Kors screams timelessness. This classic wool peacoat comes in a subdued olive and navy blue, which will match any color you're wearing underneath.
Coats that reach your thigh aren't always the most convenient, as all the buttons, zippers, and latches can take time to fasten. For a coat that you can quickly slip on, try the Packable Down Puffer Coat by Calvin Klein. The down lining keeps your mid-section and arms warm. Better yet, it's small enough to pack inside a suitcase.
Want another puffer coat without all the puffiness? Tommy Hilfiger's Hooded Faux-Fur Puffer Coat becomes form-fitting as soon as you zip it up and fasten its buttons. This coat is water-resistant, not completely waterproof, so keep that in mind when traversing rainy weather.
Maybe you want a faux-fur coat, but don't want to fully commit to it. In that case, this Reversible Faux-Fur Coat is the one for you. Wear it with the luxurious faux fur facing outwards, or reverse it to show off a sleek puffer coat.
When you're required to come to work wearing business casual attire, you'll want a winter coat that looks just as professional. The minimalist Stand-Collar Reefer Coat by DKNY manages to keep you stylish and warm. Its notched collar and straightforward look are perfect for your commute.
On days you want to work out in cold weather, you don't want to wear a heavy jacket. Otherwise, you're bound to become sweaty and overheated, making you even more chilly in the process.
Columbia's Tipton Peak Insulated Jacket is lightweight enough to wear during a workout, but also comes with ample insulation to keep you comfortable in cold air. It's also waterproof, so you won't have to worry about spontaneous snow showers.
Stay Warm Without Compromising Style
There's a balance between style and warmth that every coat should have. If a coat has style but isn't warm, it's not worth buying. All of the coats on this list maintain a steady equilibrium between looks and temperature, making you feel the most comfortable in your climate.
For more warm winter coat options, check out our list of the most luxurious teddy coats.
Subscribe to our newsletter!
Get the best of ModernRatio delivered right to your inbox!