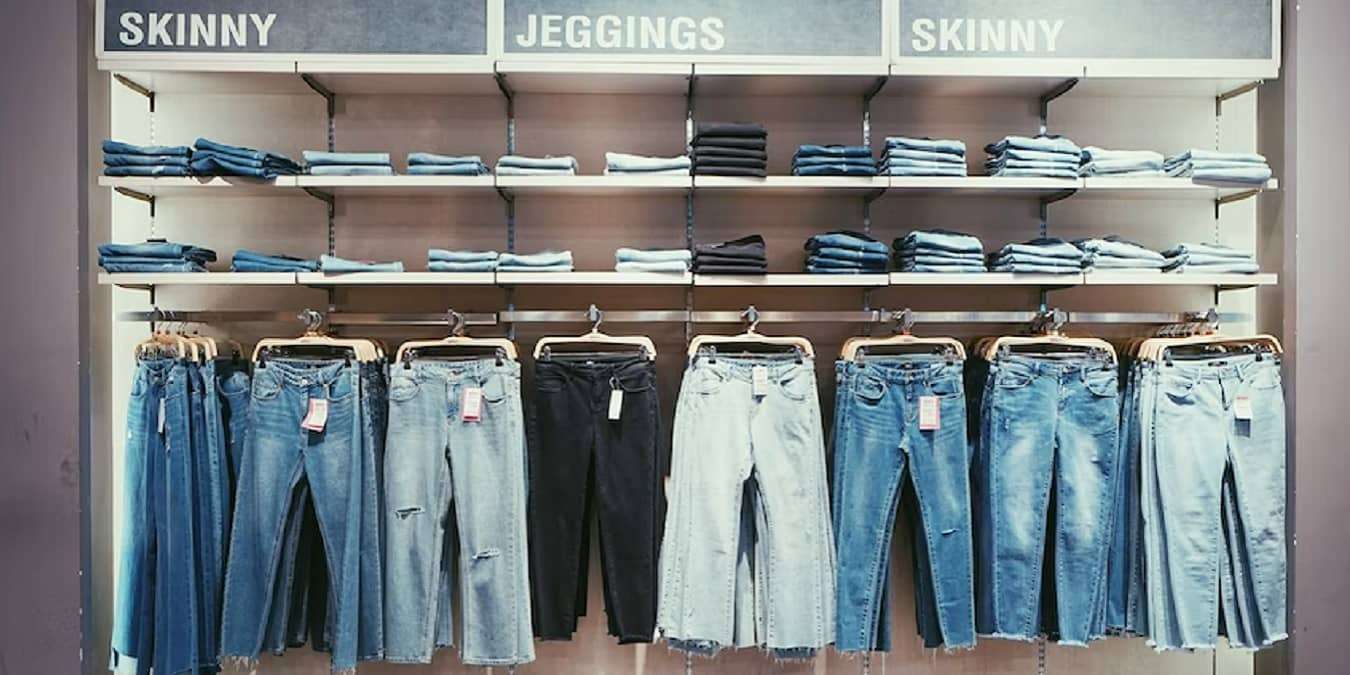 Jeans are one of the most useful articles of clothing you can buy, and value brands of jeans makes it easier to fill your closet. They can be worn in the most casual of situations and they'll even work in slightly more formal affairs. You really can't go wrong with a pair of properly-fitting jeans.
But jeans tend to be pricey, with some brands often offering pairs for well over $100. Thankfully, there are some value-focused companies out there that offer nice jeans at reasonable prices. With these brands, you'll look like you spent $150 but your wallet will know you only dropped $50.
1. H&M
H&M has a wide range of jeans available for both men and women. The most expensive jeans offered here are $70, but most pairs are $50 or less. And not only are they reasonably priced, but they offer lots of different styles. If you prefer skinny jeans, relaxed fit, or distressed jeans, you'll find options at H&M that fit in your budget.
2. Uniqlo
Uniqlo is one of my favorite brands for all types of clothing, as they're very stylish and reasonably-priced. Jeans are no exception. The most expensive jeans for men and women are $50 . They offer all of the popular colors and styles, so you'll find exactly what fits you. Sometimes, you can find sales and score jeans for less than $10.
3. ASOS
ASOS is far from a budget brand, as they sell jeans from companies like Diesel for over $200. But their own brand is actually quite cheap, offering stylish jeans in the $40 to $64 price range. ASOS even offers some more interesting styles for men such as drop crotch, leather-look, and super skinny. For women, their jeans are generally in the $50 range, and they offer everything from subdued styles to more "out there" looks.
4. Old Navy
Old Navy's prices vary heavily depending on what kind of specials they're offering, but even at full price, you won't find jeans for more than $60. When they're offering deals, you can often find pairs for less than $20, which is absolutely one of the most reasonable prices you're going to get for decent denim. This is one of the best value brands of jeans that offers frequent sales throughout the year.
5. Topman
Topman's prices have dropped quite a bit over the years. Though their top-of-the-line jeans still tip the price scale at a hefty $90 or so, you can find plenty of stylish pairs for $65 or less. They even have raw denim jeans for $55 if that's something you're interesting in trying out. The only problem is they don't offer women's clothing.
6. Amazon Essentials
When it comes to shopping, no list is complete without Amazon making its presence known. When it comes to jeans, Amazon Essentials offer a decent level of style with an absurdly low price to match. The jeans have pretty solid reviews to go with their cheap price tag, so they're definitely worth adding to your wardrobe.
7. Primark
If you're looking for one of the cheapest value brands of jeans, Primark is the store for you. For men, they have jeans for as little as $15 and their mot expensive jeans sell for around $26. For women, jeans start at a shocking $7. Are they the best quality? No, but they're decent enough for what you're paying, and in my experience, they last longer than you might expect if you take care of them.
8. Lee
When it comes to durable jeans meant to last for years at an affordable price, it's hard to beat Lee. This stylish brand is often seen the value alternative to Levi and offers similar styles. Even better is most jeans are under $50 for both men and women, though there are some specialty styles closer to $100. You'll often find them on sale and can score a lasting pair of jeans for less than $25. Plus, many retailers sell Lee, so you can find them in-store and online easily.
9. Walmart
While not a brand of jeans on its own, Walmart offers several of the cheapest value brands of jeans that hold up surprisingly well to every day wear and tear.
For women, Time and Tru jeans are usually less than $20 and come in several great styles, washes, and colors.
For men, George is a highly rated brand that comes in at under $20 as well. This brand also offers up dress pants and shirts if you need more format attire at lower price point.
You can also find a variety of other brands, such as Levi Strauss and Co., Wrangler, and Lee for around $25 a pair.
10. Gloria Vanderbilt
While the Gloria Vanderbilt brand only focuses on women's clothing, most jeans range from $30 to $50 and are often on sale. They are made to fit well and usually have a stretch fabric to better accentuate your curves and make it easier to move around, even with tighter fitting jeans. They're also surprisingly true to size, so it's a better brand to buy when ordering online.
Frequently Asked Questions
How can I get higher priced jeans cheaper?
If value brands of jeans aren't quite doing it for you, you still don't have to shell out $100 or more for your favorite brand. Instead, be patient and shop on clearance. Nearly every store has clearance sales or at least seasonal sales where you can get jeans for as much as half off or more. Start your search at these stores well known for their epic clearance sales.
Another option is to shop at thrift stores. You'll find a mix of all types of jeans brands with prices often under $20. It's not unusual to find the brands mentioned above for less than $10. When shopping at thrift stores, sizes aren't guaranteed, so it's sometimes best to shop in person and try things on.
Do value brands of jeans wear out faster?
While it's be great if price determined quality, that's not the case. Some value brands outlast designer brands that cost three and four times as much. However, some value brands do wear out faster. For example, Old Navy and Gap jeans have a bad reputation for wearing out faster than other brands.
Use these tips to help your jeans last longer and you'll get far more wear for your money.
Image credit: Unsplash
Subscribe to our newsletter!
Get the best of ModernRatio delivered right to your inbox!