Many people use yoga mats during their daily yoga practice. With so many options out there, though, it's hard to know what the best yoga mat truly is. Luckily, these eight mats offer the best features for any yoga user.
1. Best Overall: Alo Warrior Yoga Mat
Price: $128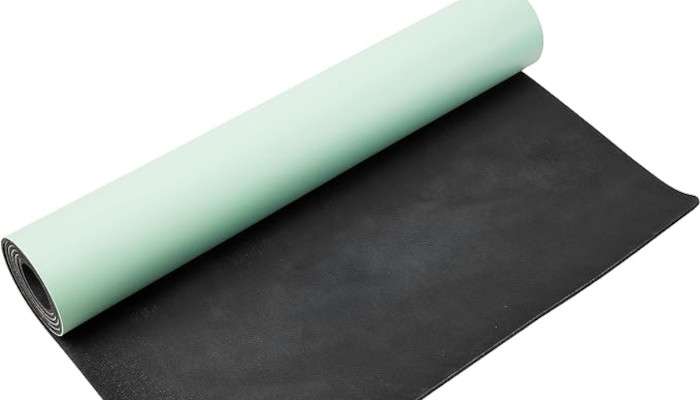 The Alo Warrior Yoga Mat is an outstanding, versatile mat that works for nearly every level of yogi. The mat offers a firm grip and rolls out well. It is thick and comfortable, meaning your knees, legs, and back will feel supported in any position. It also rolls up tightly, making it easy to transport between yoga classes and your home. The Alo Warrior Yoga Mat comes in several fun colors and is comparable in price to other premium mats.
2. Best Lightweight Yoga Mat: JadeYoga Voyager
Price: $46.95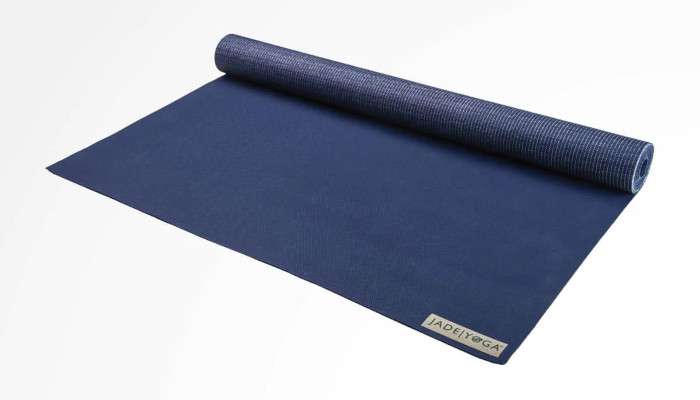 The JadeYoga Voyager Mat is a great option for those who need a lightweight yoga mat that is easy to move and carry. It's just 1/16″ thick and weighs just 1.5 pounds, making it one of the lightest yoga mats available. However, this lightweight design makes it more suitable for traveling and certain use scenarios, not intense everyday use. That being said, the mat is comfortable and eco-friendly, making it a win-win.
3. Best Grippy Yoga Mat: Manduka PRO Yoga Mat
Price: $132.40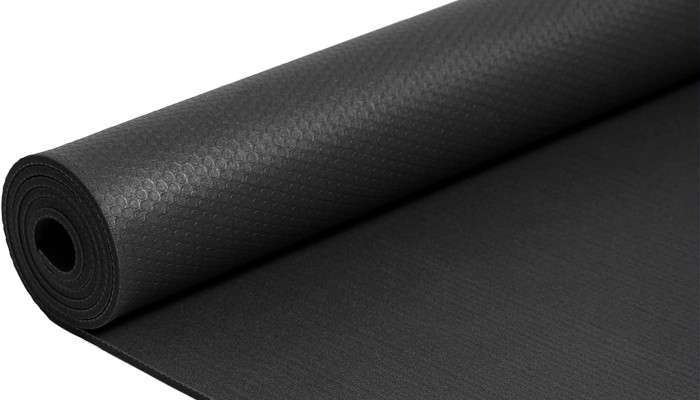 If you're looking for the best no-slip yoga mat built to last a lifetime, you'll want to consider the Manduka PRO Yoga Mat. In addition to its non-slip grip, this mat's ultra-dense cushioning offers stability, support, and protection to ensure comfort regardless of whether you're performing beginner yoga poses or engaging in more advanced techniques. Although it's one of the most expensive yoga mats on this list, it's worth every penny and highly recommended by yoga instructors.
4. Best Double-Sided Mat: Lululemon The Mat
Price: $98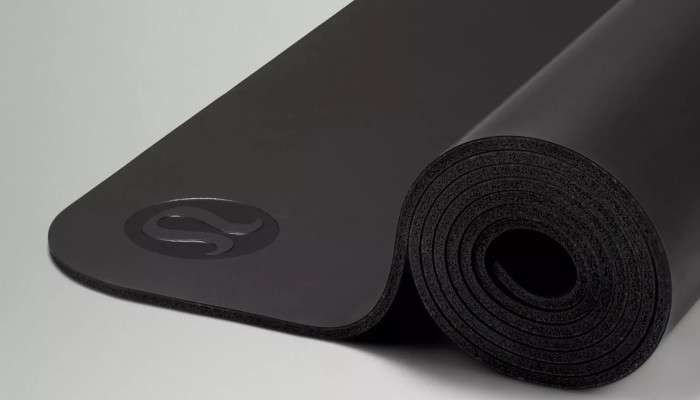 Lululemon doesn't just make athletic apparel; they also make accessories. The Lululemon The Mat yoga mat is high-quality, made with FSC™ certified rubber. The mat includes an antimicrobial additive to prevent mold and mildew, a grippy top layer, and moisture absorption. The best part of this mat, however, is the fact that it's reversible, meaning you can flip your yoga mat as needed between poses.
5. Best Non-Rubber Mat: Live Well Handmade Cotton Mat
Price: $64.99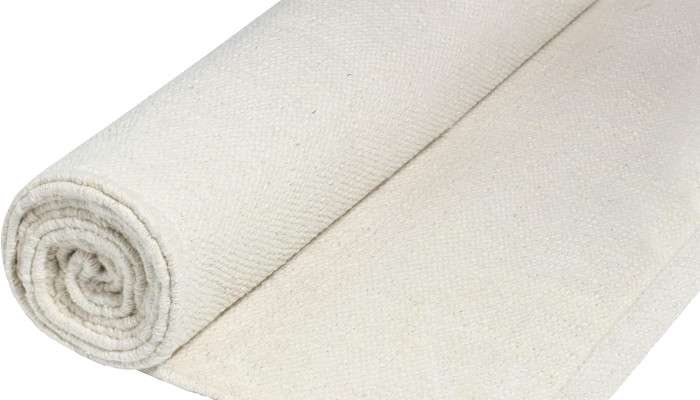 Not everyone loves rubber mats. If that's the case, then the Live Well 360 Handmade Organic Cotton Yoga Mat is for you. Unlike yoga mats made from synthetic materials, the Live Well 360 mat contains no harsh chemicals or materials that cause harm to the planet. The yoga mat is solid and durable, and the cotton absorbs moisture and sweat. It also feels cool and comfortable on your skin, regardless of your intense yoga practice.
6. Best for Hot Yoga: JadeYoga Harmony Yoga Mat
Price: $85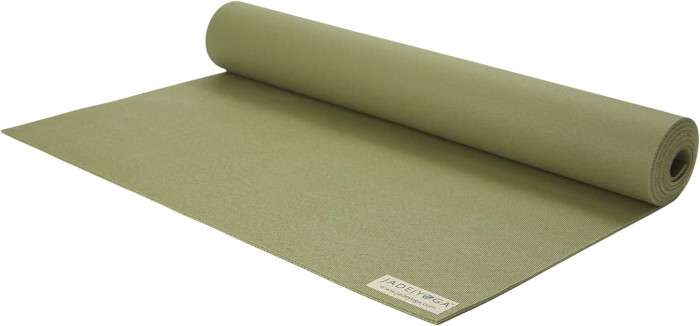 The Jade Yoga Harmony Yoga Mat is a grippy yoga mat that works well for hot yoga, where you become more sweaty while stretching and working out. The natural rubber surface absorbs moisture and lies flat every time, so you don't have to work about it shifting or rolling up as you exercise. The Jade Yoga Harmony mat is available in two lengths (68″ and 74″) and eight different color options.
7. Best for Outdoor Use: Heathyoga Eco Non-Slip Yoga Mat
Price: $39.99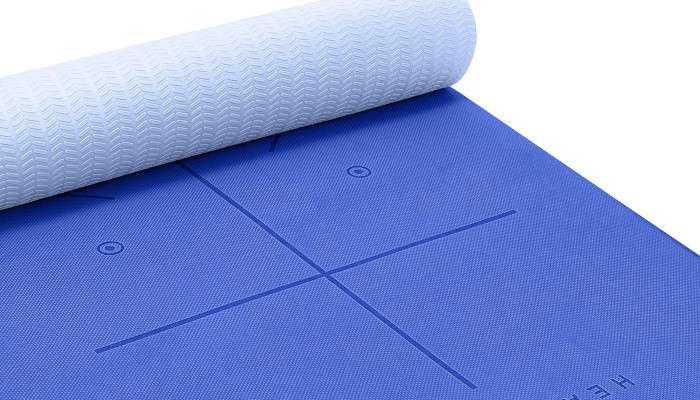 Outdoorsy yogis will love the Heathyoga Eco-Friendly Non-Slip Yoga Mat. The yoga mat includes a tire thread bottom to keep it firmly on the ground no matter what surface you're working with. The Heathyoga is wider and longer than regular yoga mats, making it even more helpful for outdoor yoga. This mat is available in six different color options, meaning everyone has options.
8. Best Budget Yoga Mat: Gaiam Yoga Mat
Price: $39.98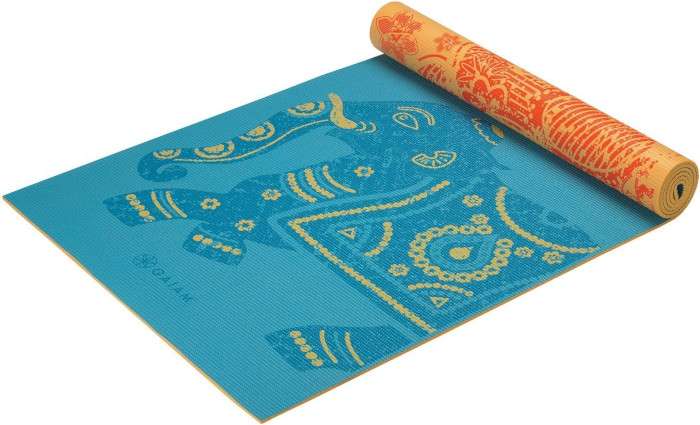 Yoga mats are not cheap, and those that are often lack comfort and quality. However, the Gaiam Yoga Mat is both affordable and quality-made. This reversible mat features a rubber surface on one side and a microfiber towel surface on the other. You can choose from over 30 pattern options, one of the most extensive varieties of any mats on this list. The mat also rolls tight for easy storage, features a no-slip texture, and has a lifetime guarantee.
How to Choose a Yoga Mat
Choosing the right yoga mat is important for a comfortable and effective yoga practice.
Here are some factors to consider when selecting a yoga mat:
Material: You can choose from PVC, TPE, natural rubber, cork, or cotton
Thickness: The mat's thickness impacts how comfortable the mat is and how much joint support it provides.
Size: Choose a size that suits your height and allows you to practice comfortably without going off the mat.
Stickiness: Mats with good grip or stickiness help prevent your hands and feet from slipping during poses.
Weight and Portability: If you take yoga classes or travel with your mat, you'll want to consider mats that are portable and lightweight. Otherwise, this may not matter as much.
Price: Yoga mats come in a wide price range, so you should find a mat that matches your budget.
Remember that the best yoga mat for you depends on your preferences, the type of yoga you practice, and your body's specific requirements. Test out mats in a store if possible, and don't hesitate to ask for advice from experienced yogis or instructors.
It's Time to Stretch and Get Fit
With these great options for yoga mats and information on how to shop for a yoga mat, you're ready to select the best yoga mat for you and start stretching. While you're at it, you may also want to research these ideal home exercises. And, if you plan to take yoga classes at your local gym, make sure you master these essential gym manners.
Image credit: Pexels
Subscribe to our newsletter!
Get the best of ModernRatio delivered right to your inbox!