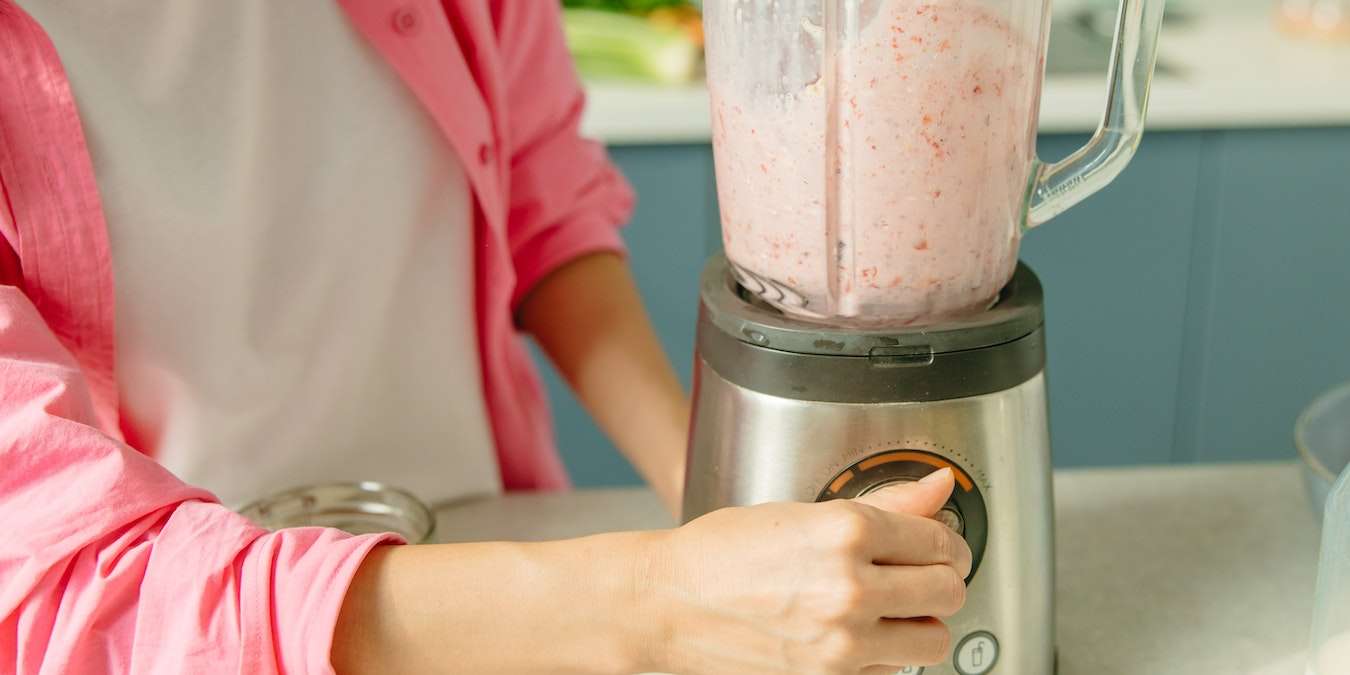 Busy mornings make it hard to eat breakfast at all, let alone start the day off with something healthy. Luckily, there are some delicious smoothie recipes that you can blend up and take with you on the go or enjoy at home as a way to boost your mood in the morning. Packed with vitamins, minerals, and fiber, smoothies offer a convenient way to fuel your body and satisfy your taste buds.
Whether you're a busy professional or a health-conscious individual, these eight simple smoothie recipes will provide various flavors and benefits to kick-start your morning routine.
1. Berry Blast Energizer
The Berry Blast Energizer smoothie is a delicious morning smoothie recipe with vibrant berries blended with creamy yogurt to boost your energy. Berries also provide numerous other health benefits, including many antioxidants, fiber, and other nutrients. Berries are also great for naturally boosting blood sugar without causing you to "bottom out" part of the way through the day.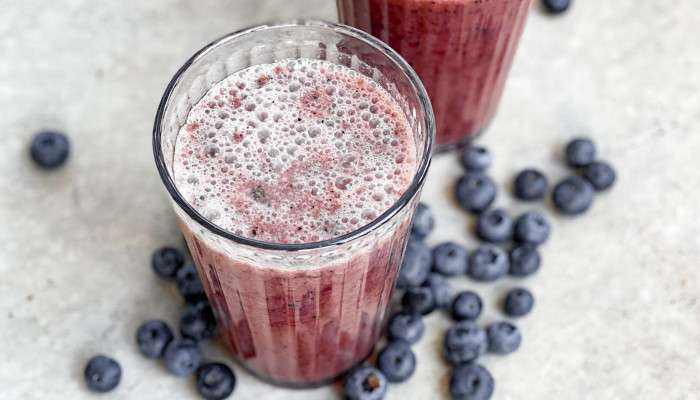 This recipe requires just four ingredients: berries, bananas, yogurt, and milk. Although the original recipe calls for strawberries and blueberries, you can easily substitute or add other berries. Fresh ingredients always taste best, but you can choose frozen berries in a pinch. You can also add some honey for additional sweetness or greens for a vegetable boost.
2. Tropical Paradise Smoothie
Not a berry person? No problem! You can transport yourself to a tropical paradise with this refreshing blend of exotic fruits. The combination of flavors tastes great, and it's the perfect dairy-free smoothie for those who cannot (or do not want) milk or yogurt in their morning diet.
There are several recipe variations of tropical paradise smoothies online, but personally, the Home Chef recipe and Birdman protein version are some of the best. They both include pineapple, mango, and bananas, which are tasty tropical fruits. You can also add orange juice or add protein powder if desired.
3. Peanut Butter Powerhouse
Fruit smoothies are tasty, but they often lack the protein people need to make it through the first half of the workday. Luckily, you can whip some peanut butter in with other ingredients to make a flavorful, nutrient-rich morning smoothie that packs in the protein.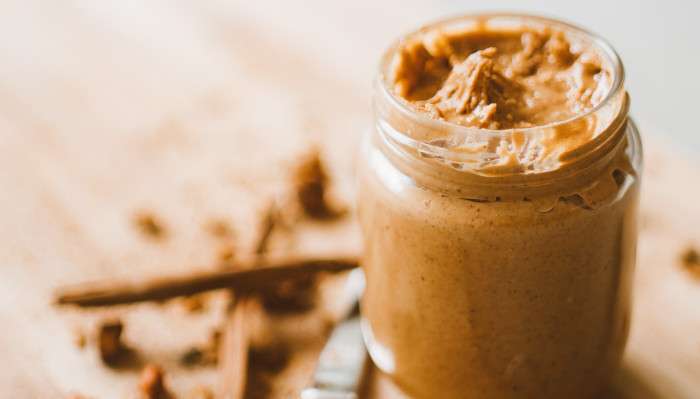 Most versions of this smoothie are vegan-friendly, dairy-free, and easy to adapt for those with certain allergies. For example, Once Again's version uses almond milk and can easily utilize any of the company's peanut-free butter or sunflower butter. You can also play around with other ingredient additions, like cocoa powder, chia seeds, oats, or even cinnamon.
4. Peachy Keen Smoothie
When you think about smoothies, most people think about strawberries and bananas. However, most fruits are the perfect smoothie addition, even juicy peaches. With a "peachy keen" smoothie, you get to enjoy the combination of peaches and cream that brings the flavors of summer right to your glass.
When you make this recipe, you can use fresh or frozen peaches. As you can see from these versions of the recipe, there's also not a single mix of ingredients to make this one work. Any of these recommended recipes is a great way to enjoy peaches and cream blended in the morning:
5. Creamy Avocado Spinach Smoothie
Not all smoothies have to contain fruit at all. In fact, green smoothies are very popular because of the health benefits they provide. Many people who avoid green smoothies do so because they lack the creaminess of other options. However, with the addition of banana and avocado, this spinach smoothie comes out creamy and flavorful every time.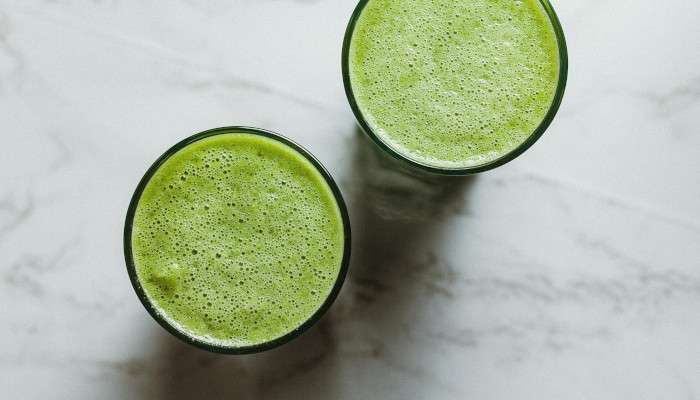 A Creamy Avocado Spinach Smoothie offers a unique and creamy blend that combines the goodness of avocado and the freshness of spinach. The splash of honey and vanilla extract adds some flavor, and the spinach simply blends in with everything else. The result is something tasty but beneficial to your health.
6. Blueberry Chia Delight
Chia seeds provide lots of fiber, reduce cholesterol levels, improve heart function, and promote intestinal health. Luckily, they're also small and mostly flavorless, so you can easily blend them into this Blueberry and Chia Seed Smoothie from Food Network.
This smoothie is completely plant-based, meaning it's vegan-friendly and a perfect dairy-free option. The addition of blueberries provides lots of antioxidants, while the coconut oil and cinnamon pack in more flavors. It's a truly delicious way to start the day.
7. Apple Pie Smoothie
When cooler weather settles in during the fall and winter months, many people enjoy the comforting flavor of warm apple pie. With this smoothie recipe, you can blend up the taste of apple pie and take it with you in a glass as you go to work or other morning activities.
The smoothie has almost all the same ingredients as an apple pie, like apples, cinnamon, and nutmeg. Instead of pie crust, you add oats and milk, and then you just splash in some maple syrup for flavor and sweetness. It's easy to make this recipe in a way that is gluten-free, dairy-free, and vegetarian-friendly.
8. Salted Caramel Mocha Smoothie
Are you a coffee person? Many people are. Luckily, with the Salted Caramel Mocha Smoothie, you can enjoy the health benefits of a morning smoothie along with your daily dose of caffeine.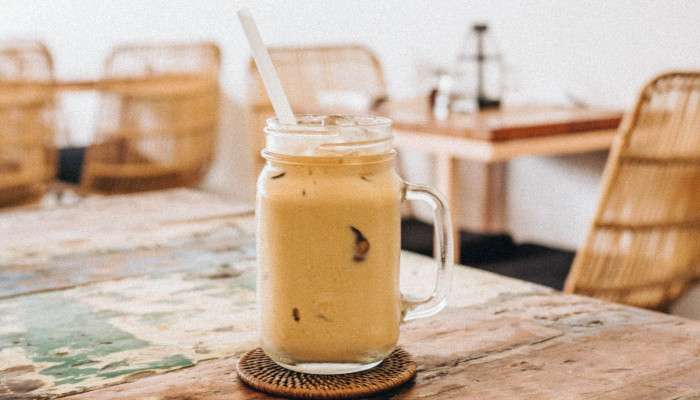 This tasty morning meal blends up everything cold, so you'll either want to let the coffee cool down or try a cold-brew coffee maker to blend up cold cups of joe. You can also prep most of the ingredients ahead of time and place them in the freezer so everything is ready to go.
Start Your Day Off Right
Smoothies are the perfect way to start your day, especially if you don't have time to sit down for breakfast or don't particularly enjoy it. They say breakfast is the most important meal of the day, so you shouldn't skip it if you want to make the most of your day. In addition to trying some of these smoothies, you may also want to check out other suggestions on how to master your morning routine to be productive.
Image credit: Pexels
Subscribe to our newsletter!
Get the best of ModernRatio delivered right to your inbox!