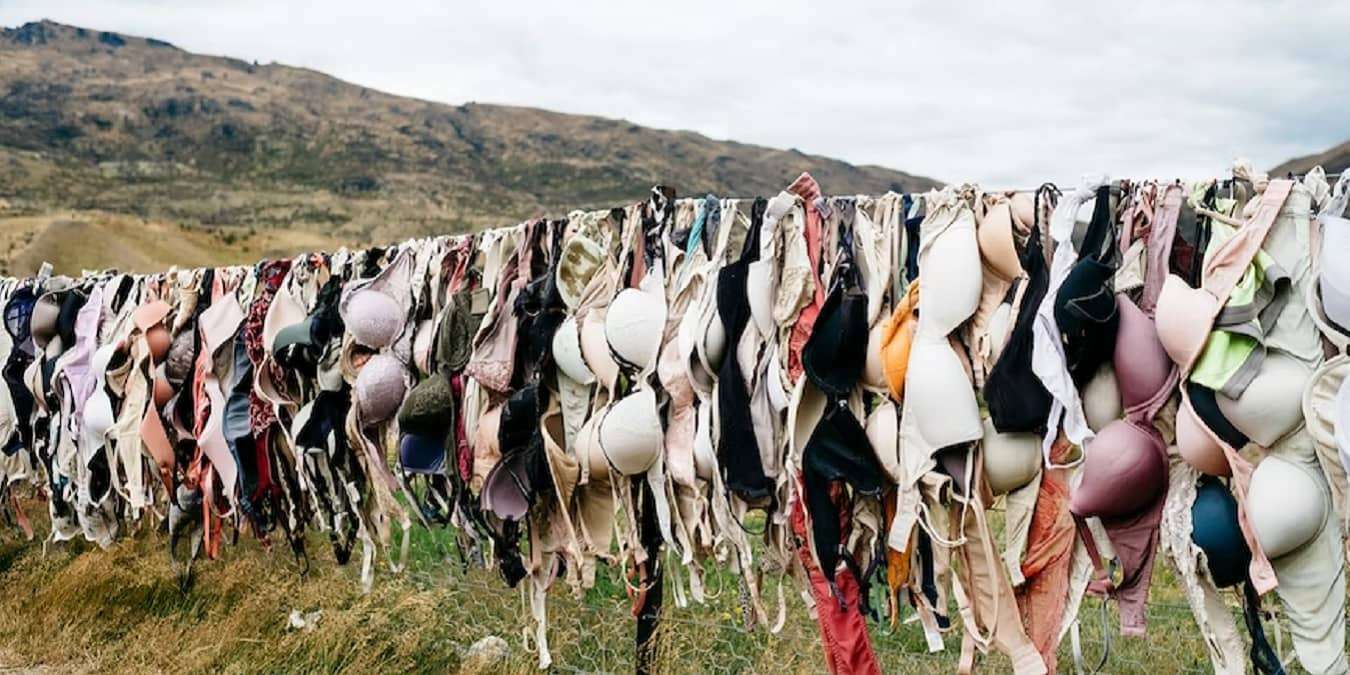 The wrong bra can ruin an entire outfit. Having a bra that has visible straps, the wrong color, or not enough coverage can result in awkward and uncomfortable situations.
To avoid a fashion faux pas, you'll need to get familiar with different bra types. In this guide, we'll go through the essential bra styles, and the best time to wear them.
1. T-Shirt Bras
Wear a t-shirt bra when you're lounging around at home, or when you're rocking a casual outfit. These bras are designed with comfort in mind, and sometimes have no underwire or padding.
T-shirt bras tend to have no extra embellishments that will poke through your shirt, as they have a much smoother look. If you get the right t-shirt bra, you'll feel as if you're not wearing a bra at all.
2. Strapless Bras
Plan on wearing a strapless dress or off-the-shoulder top? Having bra straps on bare shoulders is a huge no-no – even nude-colored straps won't cut it. You'll want a bra with no straps at all for these outfits. That way, you can feel comfortable without having bra straps take away from your look.
You might feel uncomfortable about having a bra with no straps, but it'll definitely stay up as long as you have the right size!
3. Demi Bra
Demi bras are perfect for any scoop or low-neck tops. However, you aren't just limited to low-cut shirts – they're wearable under typical t-shirts and blouses as well. Keep in mind that these bras don't provide full coverage, as they cover only about half of your bust. This low-cut look helps hide your bra cups underneath tops with plunging necklines.
4. Convertible Bras
If you want a versatile bra, you should go with a convertible bra. You can wear a convertible bra without straps, with straps, as a halter, or in a racerback style. The straps are attached to your bra with hooks, making them easy to remove.
An all-in-one convertible bra is ideal if you don't want to spend money on several separate bras. Otherwise, it's best to get a bra that's specifically one style.
5. Bralette
For the most natural look, go with a bralette. These bras usually have no padding or underwire, and are made with a very light fabric. You can actually integrate a bralette into your outfit – some women opt to wear a lacy bralette underneath see-through shirts, backless tops, dropped armhole tanks, or even by itself!
6. Adhesive Bra
A sticky bra gently adheres to your skin. It's the perfect solution for a backless dress or top, as it doesn't even have a back. The length of the adhesive's life will depend on which adhesive bra you buy and how often you wash it.
You should also keep in mind that the adhesive on these bras won't work as well if it's hot outside, or if you get sweaty. For extra protection, you might want to attach the bra to your dress with fashion tape.
7. Racerback Bra
If you want to wear a racerback top (and don't have a convertible bra), opt to wear a racerback bra underneath. The straps of a racerback bra cross over your back, much like a sports bra. These bras are also a more comfortable choice if you hate when your bra straps fall down – you won't have that problem with a racerback bra!
8. Sports Bra
If you work out often, a sports bra is far more comfortable and often has moisture wicking features to help prevent chafing and that horrible sticky feeling. Plus, if you're more well endowed, these offer more support while running and jumping. They're stretchy and fit more like a snug tank top than your usual bra. In fact, some sports bras are actually a bra/tank top combo. Many gyms also allow sports bras in lieu of shirts, but check the gym's rules first.
Some women prefer them over other types of bras for more full coverage and support without an underwire.
9. Plunge Bra
If you wear low-cut shirts and dresses often and a demi bra isn't cutting it, try a plunge bra instead. As the name implies, the center portion plunges down to keep your bra from peeking through. The entire center is left open with coverage on either side. Think of these as a demi that doesn't connect in the middle until underneath your breasts. These are mainly for special outfits and aren't always the most comfortable.
10. Front Closure Bra
If you've ever struggled with a stuck clasp in the back of your bra, you'll see the benefits of a front closure that you can actually see. These are also ideal if you have back or shoulder problems and can't reach around, have recently had surgery, or just prefer the convenience of a front clasp. They offer just as much support as other bras. Plus, when you lean back against something, you never have to worry about the clasp digging into your skin.
Now that you have the right bra, make sure you know the different panty types and when to wear them.
Frequently Asked Questions
What bra colors are essential?
Ideally, you'll want white, beige, and black. These match the most outfits. Of course, always feel free to spice things up with any colors you want.
How can I prevent my bra seams from showing through my clothes?
Look for seamless and shaping bras. These are designed to be more invisible under clothes. Also, opt for bras with thinner clasps or just elastic bands. This can prevent anything from showing in the back.
Image credit: Unsplash
Subscribe to our newsletter!
Get the best of ModernRatio delivered right to your inbox!