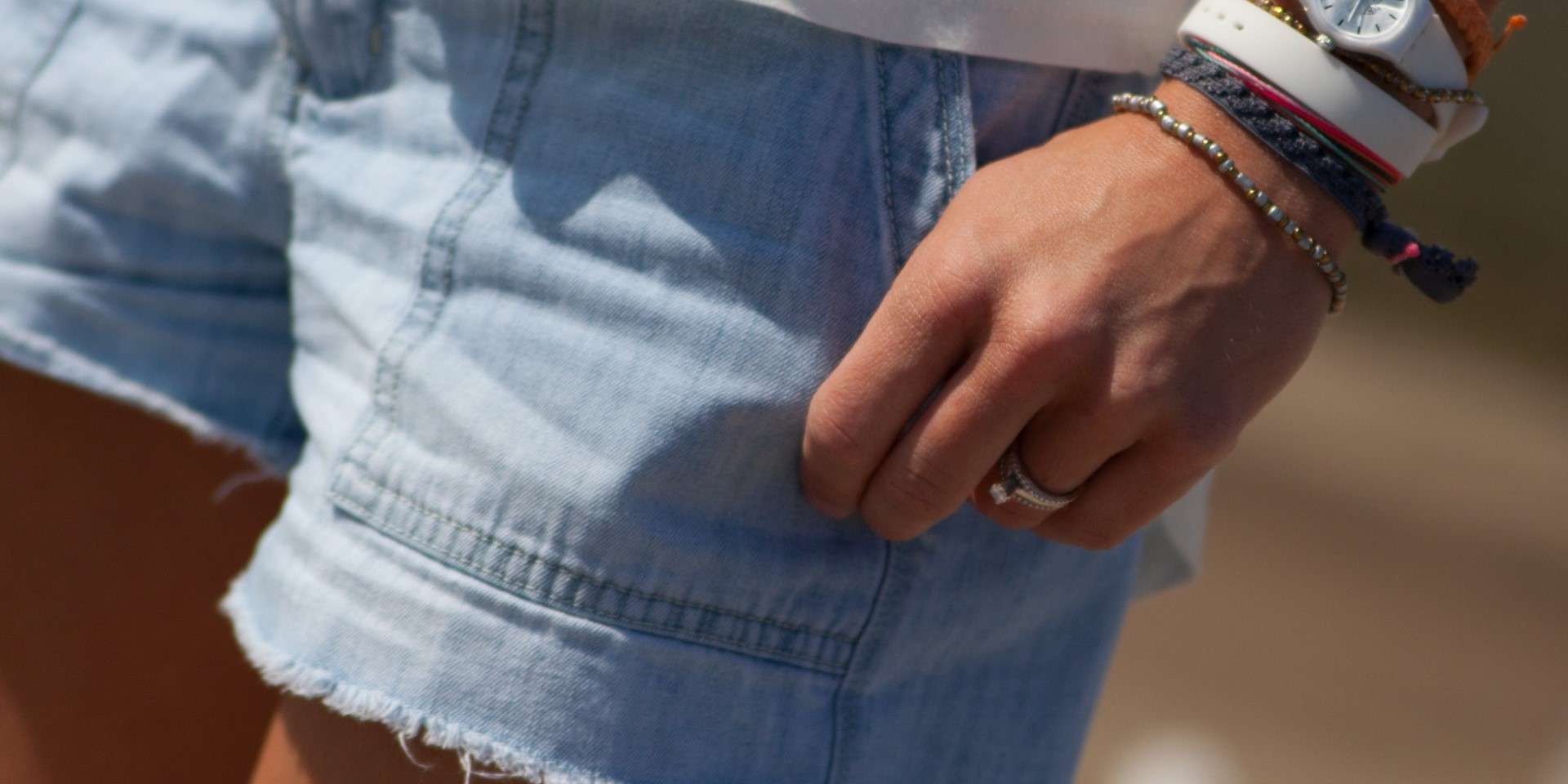 During the summer season, shopping for shorts causes distress for many women. It's always a pain to find the right pair of shorts that fit right and look appropriate for the occasion.
With so many different types of shorts, you might have some confusion as to what to look for. This essential shorts guide for women will leave you feeling confident before your next summer shopping trip.
Short Shorts
Short shorts are a classic staple in your summer or spring wardrobe. Their length typically falls above the middle of your thigh. These shorts usually come in denim, which makes it easy to pair it with just about any t-shirt, tank top, or blouse.
When picking out short shorts, it's crucial that the pair isn't too small. You don't want them uncomfortably squeezing your thighs. For a classier short shorts look, go with a pair that has cuffed hems, rather than frayed.
High-Waisted Shorts
High-waisted shorts were huge in the 70s, and they've been since been resurrected. Right now, high-rise shorts are all the rage—you'll see them in every store, but you might not know how to wear them without looking like an old lady.
When you're at the beach, pair your high-waisted shorts with a crop top. While you're out on the town, wear a blouse, and tuck it into your high-rise shorts. Since high-waisted shorts come up to your belly-button, they're perfect for any body type.
Bermuda Shorts
Who knew Bermuda shorts would ever come back in style? If worn correctly, Bermuda shorts can make your outfit look like a fashion statement.
Bermuda shorts keep your work outfit professional in the warm weather, as they fall just above your knee. They're also comfortable enough to wear when you're on a walk. Pair Bermuda shorts with a blouse and a blazer for a summery business casual look. You can also wear a t-shirt or a tucked-in blouse with your Bermudas on the days you don't feel like dressing up.
Fashion Shorts
There's a huge variety of fashion shorts on the market. Some are solid-colored, others are printed, and some are even made out of lace. Such versatility makes it hard to pick and choose which style you want to try. Fashion shorts are usually made out of cotton and have a drawstring or elastic waist, which makes them insanely comfortable.
For a classic look, go with a pair of high-rise fashion shorts. The high-rise version allows you to tuck in your shirt for a more seamless look. If your shorts have a pattern, make sure to wear a solid-colored shirt on top.
Chino Shorts
Chino shorts are sometimes the same length as Bermudas, but they're usually made out of cotton, not denim. Like Bermuda shorts, chinos help you stay comfortable and look professional at the same time.
You'll find chino shorts in all kinds of colors—you can't go wrong with tan, navy, or black. For a casual occasion, wear a striped t-shirt paired with any solid-colored chino. On the other hand, you can wear chino shorts with a tucked-in buttondown for a more formal look.
Boyfriend Shorts
Boyfriend shorts are perfect for those relaxing summer days. They're typically made out of denim and have a super rugged style. You'll notice frayed hems, rips, and an overall loose look on boyfriend shorts.
These shorts look great with a simple t-shirt, but you can also dress them up. A pair of high-waisted boyfriend shorts accompanied by a lovely, tucked-in blouse can instantly upgrade your dressiness.
Midi Shorts
Midi shorts come down to the middle of your thigh. These denim shorts are typically form-fitting, giving you that balance between Bermuda and short shorts.
You can find midi-shorts in both low and high-rise styles—what you choose is completely up to you. Many midi shorts come in denim, allowing you to pair almost any kind of top. Dress down with a loose white t-shirt, or dress up with a partially tucked-in blouse.
Cargo Shorts
Cargo shorts aren't just for guys! Ladies can rock them too, in both girly and tomboy-style outfits. They look just like guys' cargo shorts, but they're sometimes shorter. You'll typically find them in tan or army green.
For an edgier look, wear a pair of long, baggy cargo shorts with a form-fitting tank top. Long and shorter cargo shorts work well with a tube top (as shown above) or even a tucked-in, solid-colored t-shirt.
Don't Sell Yourself Short
If you don't think you can wear shorts, think again. With such a large selection of shorts to choose from, you can easily find a pair that flatters your figure. Let loose this summer, and show off those legs!
On casual days, you can't go wrong pairing a graphic t-shirt with your shorts. If you're worried about wearing a graphic t-shirt, check out our guide on how to wear a graphic t-shirt as an adult.
Subscribe to our newsletter!
Get the best of ModernRatio delivered right to your inbox!